---
Hey guys — welcome back for another Monthly Beauty Favourites post! As you may have gathered, the last couple of months have been intense BEAUTY wise here at JustineCelina — I'm elated to continue my partnership with Sephora Canada into 2017 and have been testing products like crazy. I've also been testing new drugstore products as well (if you joined me over on Insta Stories one random Friday afternoon last month where I unboxed and gave my first impressions on a ton of new goodies I picked up from Wet n Wild, you know what I'm talking about!). My March 2017 Beauty Favourites are a mixture of new high end obsessions and new drugstore obsessions — there's something for everyone!

And now, for some blog housekeeping. Back in my New Year, New Goals: Cultivating a Balanced 2017 post, I mentioned a number of things I was investigating to aid me in working smarter this year. I've been experimenting with new structures, programs, workflows and tools behind the scenes here at JustineCelina this year — and you'll see the first of the changes roll out in today's post (I'm excited to share them with you — but I'm still learning, so it's a work in progress!). If you're in the mood to learn more about March's standout beauty products with a side of blog housekeeping, pour yourself fresh cup of coffee and settle in for a lengthy read!
---
BLOG HOUSEKEEPING
---
POSTING SCHEDULE
It's been quiet around there this week — but I promise it's going to be worth the wait! I've been putting some crazy hours in on my Vancouver Travel Guide behind the scenes and can't wait to share it early next week (FYI, I picked up the rose quartz I used to style this post from a hole-in-the-wall shop in Kitsilano!).
It's still a fairly new experience for me to capture in-depth content while I'm traveling, working and blogging on the road and it was definitely very challenging from a creative standpoint (in a great way!). Unfortunately, it did throw a bit of a wrench into my publishing schedule last month. Having said that, it makes absolutely no sense to decline exciting opportunities and stay behind my screen to get my posts out on a strict schedule, so I'm embracing the departure from my diligent, twice weekly posting schedule to allow things to ebb and flow a little more organically around here. And it feels great!
I promise to still aim for 8ish posts a month, but the schedule may be a bit more sporadic moving forward — due to me basically opening my parachute and seeing where that takes me. I know that this is the best thing for me creatively and it will ultimately allow for more interesting and varied content here at JustineCelina — and I know you understand, because you're awesome. I touched on this lightly in my 2nd Blogiversary post (and majorly in my New Year, New Goals post), but just wanted to give you a little update!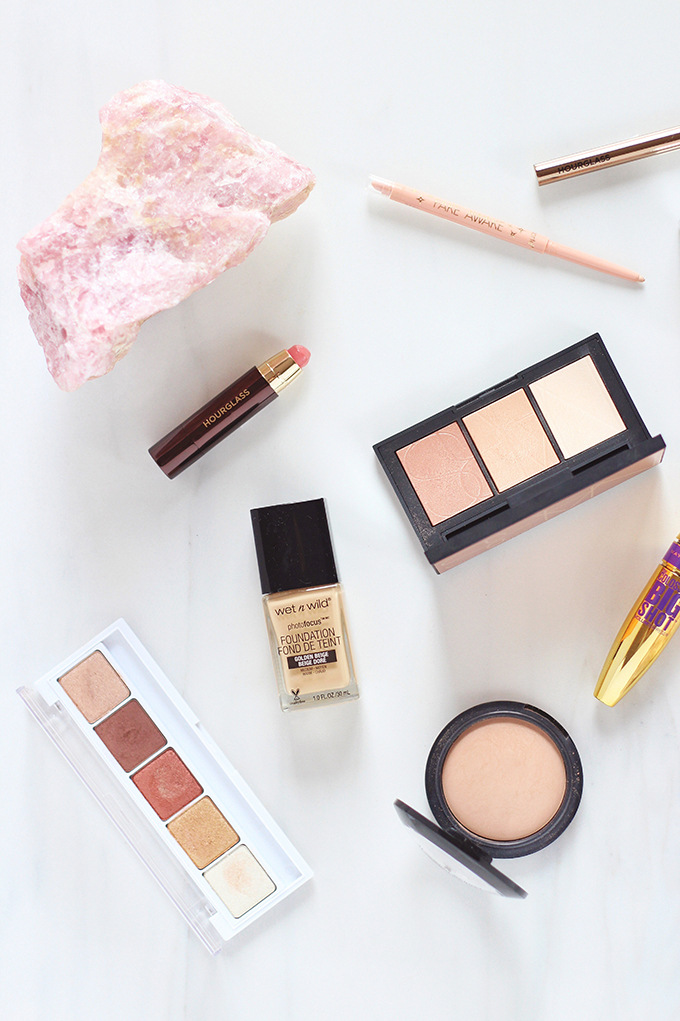 SHOPPABLE BLOG & SOCIAL POSTS
Now that you have a bit of backstory, something had to give this weekend — and it was individual product photos and swatches for this post (I know they're helpful, and I'm sorry, but they can take up to 8 hours! I promise, they will return next month.). Instead, my efforts were better spent configuring Reward Style, an affiliate program I've been accepted to recently!
I've had my eye on Reward Style for awhile now (as I mentioned in my New Year, New Goals post). And I don't want to bore you with the specifics, but for those of you interested, here's the deal. I'm involved (and will continue to be involved) with several affiliate networks. Basically, when you click a product link or image on this site, most of the time it goes through an affiliate network to generate a small commission on your purchase (this doesn't add any cost for you, but it does allow me to receive a percentage of the sale — typically anywhere from 1-15%) before directing you to the retailer. You'll always find a disclosure that a post contains affiliate links in my footer (it's been there since my very first post). Although the commissions are relatively small, over time as your reach grows, so does your affiliate income. For JustineCelina, affiliate income helps to cover costs to keep the site up and running like themes, hosting, premium plugins, apps, development costs, etc. (let's just say I'm definitely not going be retiring early!). So, if you've ever used one of my links to purchase a product, thank you! It helps me out a lot. You'd be surprised at how much it costs to keep things running smoothly around here!
Previously I'd spend hours jumping around between different affiliate programs generating links for my content (and not having access to about 30% of the retailers you see regularly featured on these pages). And most of the time those links would get lost in the shuffle because they weren't image based. Reward Style has (almost) everything I need under one roof, along with new features that will make it simpler for you to shop my posts. This means that the affiliate side of things will be much easier on my end moving forward and I'm overjoyed to be able to invest all those mindless hours elsewhere! Hip hip, hooray!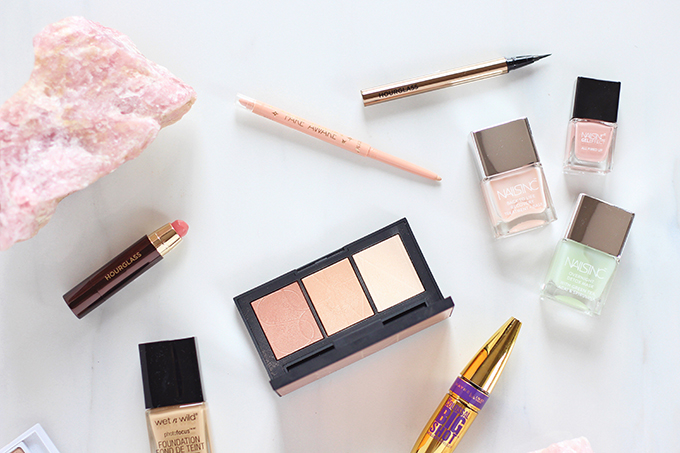 WHAT WILL CHANGE FOR YOU?
My hope is that it will be easier for you to shop my content (if you choose to do so) and things will be more seamless for you. Of course, if you stop by just to take it all in, that's totally cool too. I'm always happy to have you!
If you prefer to shop straight from social media rather than coming to the blog for the full run down (I see this being more useful for fashion and lifestyle content), you'll also be able to do that moving forward by using LIKEtoKNOW.it app. I'm still figuring it out, but you can check out my first shoppable Instagram post with a brief run down of how the platform works!
Making my posts informative and beautiful visually is (obviously) very important to me, but so is making them easy for you to navigate and shop so you're able to find what you're looking for, quickly (ain't nobody got time to hunt for links, amirite?). I think this will be a big step forward for JustineCelina in terms of user experience. And I hope you think so, too. Okay — now without further ado, let's get into my March 2017 Beauty Favourites, shall we?
---
MARCH 2017 BEAUTY FAVOURITES
---
Wet n Wild Photo Focus Foundation in Golden Beige CDN $8.03
Wet n Wild Photo Focus Pressed Powder in Warm Beige CDN $6.69

These inexpensive base products have quickly earned a spot on my vanity! At the end of February I was dealing with some major irritation and chemical burns from a new skincare product I tried (I'm looking at you Tatcha Polished Deep Rice Enzyme Powder!). The first time I tried the Wet 'n Wild Photo Focus Foundation I had redness, flaking and dry patches galore. I knew that I wasn't really giving the product a fair shot, but I figured I'd give it a try anyway to see how it performed in less than ideal conditions. From the moment I smoothed the first swipe over my cheek, I knew I was going to love it! It provided an ultra smooth veil that made my distressed skin look amazing. And after the irritation cleared up (never cheating on you again, Paula's Choice!), it looked even better. 
This is an ultra smooth, medium to full coverage foundation with an incredible shade range (Golden Beige was made for me!) that holds up incredibly well on my combination skin. I tried it twice before heading out to Vancouver (both times I was still experiencing irritation and dry patches) and loved it so much that it's the only foundation I took with me (you can see it in action here)! Wet n' Wild claims this foundation has been tested under 7 different lighting conditions with a range of smartphones to deliver a matte, light diffusing finish that makes you look airbrushed — and I couldn't agree more. Of all the foundations I've ever tried, drugstore and high end, this is one of my all time favourites and I don't see myself ever being without it!
I also picked up the Wet 'n Wild Photo Focus Pressed Powder in Warm Beige to test out along with the foundation. It's fantastic! As I mentioned over on Insta Stories, it's reminiscent of my beloved (and extremely expensive) Hourglass Ambient Lighting Powder in Dim Light with a few slight differences — it's more tightly packed in the pan (but still super smooth) and it's slightly less luminous (which actually works out well on my combination skin!). If you've always wanted to try Dim Light but can't stomach the price tag, pick up a Wet 'n Wild Photo Focus Pressed Powder for a silky, soft focus effect that won't break the bank (I also happen to be wearing it in this photo).
Edit to add: I purchased all Wet n Wild products directly from the Wet n Wild site with the coupon code CANADA for free shipping. Although this code is no longer active, they do run Canada specific promotions and sitewide sales often, so be sure to keep an eye out. As of April 18th 2017, the entire Photo Focus range is available in select Calgary Walmarts (Westbrook Mall is a jackpot!) if you're a local reader. 
---
CDN $62.00

I've had so many new highlighters to play with this month, but the NARS Banc De Sable Highlighter Palette has been my go-to day to day. These universally flattering shades that create a beautiful, glossy looking effect on the skin that I can't get enough of! Each of these shades are finely milled and extremely smooth, blending seamlessly into the skin to impart a natural, healthy looking glow. The palette itself is also quite compact (smaller than an iPhone!), making it ideal for travel. This month, I've been mixing the lighter shades (Rivage and Salé) to highlight the tops of my cheeks and using the rose gold shade (Embruns) as a blush topper. I've also been using Rivage as an inner corner highlight for the eye. And the best part it that my palette still looks almost new — these powders are very densely pressed (with almost no kick up in the pan) and I can see it lasting a very long time.

---
CDN $61.00

Green eyed gals (and guys) — stop reading this post, click that image and treat yourself to this showstopping eyeshadow palette — I'm serious! The Natasha Denona Eyeshadow Palette 5 in Colour 4 contains 4 warm, ultra metallic shades and one cool, espresso brown, making it possible to achieve entire looks with the palette. The metallics are very intense and not the most wearable day to day but to be honest, I've been wearing this exclusively outside of my 9-5! If you're craving a dramatic metallic eye this spring, look no further than the Natasha Denona Eyeshadow Palette 5. As I mentioned, it's especially flattering on green eyes but I think these warm hues would flatter every eye colour and are right on trend for Spring 2017.

---
CDN $40.00

Oh, how I love my peachy / nude / coral lipsticks! I discovered the Hourglass GIRL Lip Stylos last month and there was no turning back. They're a beautifully formulated, buildable, ultra creamy, sumptuous lipstick encased in jaw dropping smoked metallic packaging. My current favourite shade, Dreamer (see it in action in my Effortless Travel Style post) is a beautiful, easy going nude coral that I haven't been able to stop wearing during the day. If your lips are in desperate need of some pampering after this brutal Alberta winter, pick up a GIRL Lip Stylo in your favourite shade (I'm partial to Dreamer but also own Believer (see it in action here), Creator, Influencer, Futurist, Explorer and Idealist — I know, right?!) and treat your pout to a nourishing blend of shea butter, jojoba, mimosa, and sunflower seed oil.
---
CDN $24.00

I genuinely hope there comes a day when I tell you that I no longer need a nude liner because I've been getting a full 8 hours of sleep every night and feel completely rested. Until then, nude liners an absolute staple for me and something I can never be without! As someone with ultra sensitive eyes that water easily, I'm always on the hunt for a great nude liner to brighten my waterline, counteract any red or pink tones and make my eyes appear more awake and rested. I found a new favourite nude liner in the tarte Fake Awake Eyeliner which does exactly what it says! In general I'm a fan of tarte's eye products — they're made with natural, gentle ingredients that my temperamental, contact lens wearing eyes love. This creamy liner glides easily onto my waterline, sets quickly and doesn't budge. For my fellow tired, sensitive eyed ladies, try this vegan, dermatologist and ophthalmologist tested nude liner for an instantly refreshed eye!

---
CDN $42.00

I discovered the Hourglass Voyeur Waterproof Liquid Liner Black just before I traveled to Vancouver — where it rained a lot. Although I hoped for better weather, I took the opportunity to test products in different conditions and I was floored at how well the Hourglass Voyeur Waterproof Liquid Liner performed! I've worn the Kat Von D Liquid Liner in Trooper for about 3 years now and use it as a benchmark of comparison for all other liquid black eyeliners — therefore I'm typically disappointed when I try new liquid liners and nothing has been able to take its place. The Hourglass Voyeur Waterproof Liquid Liner might just do it — it's an extremely black, intense, long wearing, waterproof liquid liner with a flexible, felt tip applicator. Compared to Kat Von D's Tattoo Liner in Trooper, it's blacker, more matte and slightly longer wearing, but the tip isn't quite as fine and it's felt rather than brush. Each liner has its pros and cons, but I'm absolutely loving this new liquid liner from Hourglass. If you're a fan of Kat Von D's Trooper and want to try something new, I highly recommend the Hourglass Voyeur Waterproof Liquid Liner! I've been using it for a month and a half and it's shown no signs of slowing down.
---
CDN $11.38

I've been on quite the kick with high end mascara lately, so I decided it was time to see what's new at the drugstore. I picked up the Maybelline Volum' Express The Colossal Big Shot Mascara last month and have been wearing it daily! While it's not my all time favourite drugstore mascara (I think I still prefer my Covergirl Lash Blast Volume and Clump Crusher) it's a great, no fuss mascara that doesn't irritate my eyes, smudge or flake. If you're looking for a cheap and cheerful mascara this spring, give the Colossal Big Shot — well… a shot! It might just be your next favourite mascara.
---
NAILS INC. Overnight Detox Mask CDN 17.00
NAILS INC. Back to Life Recovery Treatment & Base Coat CDN 17.00
NAILS INC. Nail Fuel Polish Set CDN 35.00, Limited Edition

This spring, I been giving my nails a bit of a break from gels to get them back to good health, so I sought out new traditional nail polish formulas and fell in love with NAILS INC. in the process! What initially intrigued me was the ingredients — all NAIL INC. products are infused with nail loving ingredients, which is perfect for my current situation. This beautiful, healing trio of products have been nursing my nails back to life and they're stronger and longer then they've been in years — I wish I would have taken before and after photos!
Here's what my healthy nail regime has looked like lately. First, I apply the NAILS INC. Overnight Detox Mask and massage it into my nail beds anytime my nails are naked and I'm either sitting at my desk or settling in for bed. It has a sponge tip applicator and isn't a polish at all, more of a serum texture. This product alone has strengthened my nails so much! And most of the time, I've been rocking a couple coats of the Back to Life Recovery Treatment & Base Coat — which you can wear alone for a sheer pink nude gloss or under another polish as a basecoat. If I feel like fully opaque coverage, I've been wearing Argyle Street Gel Effect Polish (I've mentioned it many times over on Insta Stories) from the NAILS INC. Nail Fuel Polish Set, which is a perfect way to test drive a variety of NAILS INC. formulas. Overall I'm totally hooked on this London based brand and don't forsee myself going back to gels anytime soon!
---
SHOP MY MARCH 2017 BEAUTY FAVORITES
---

---
So, what do you think of these new features? Do you like the clickable images? Do they make it easier for you to shop the post (if you wish)? Please feel free to leave your feedback in the comments — after all, I want to make your experience using links and tools I implement here as fun and simple as possible!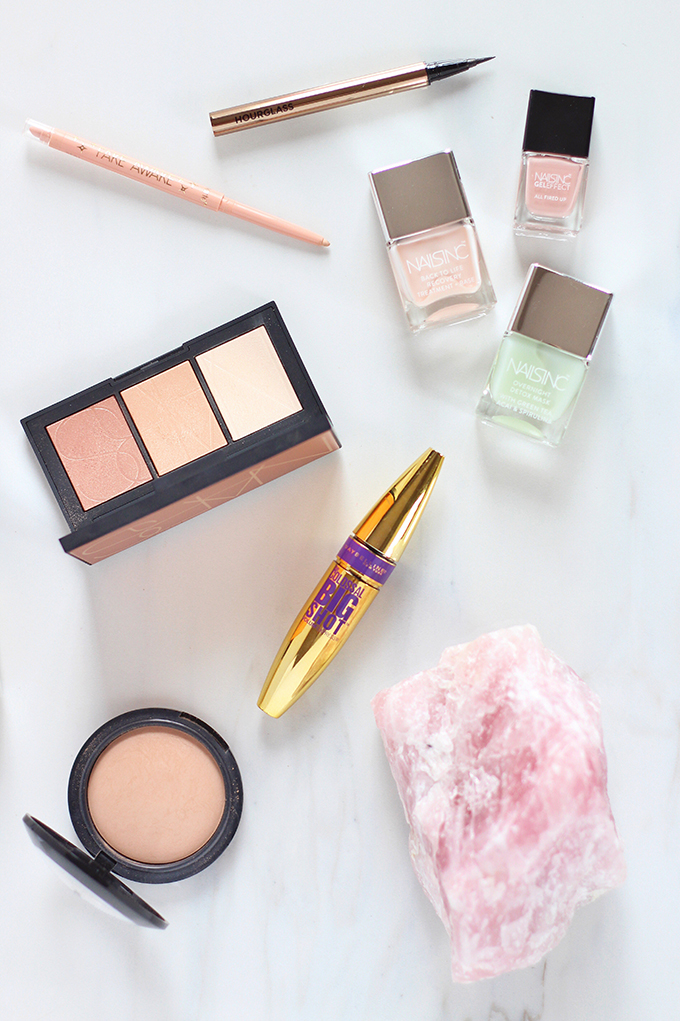 Let me know what you've been loving in the beauty department lately, too — I love it when you leave me suggestions! Be sure to stay tuned for the Spring / Summer installment of my Fragrance Edit just around the corner, along with a comprehensive review of the Marc Jacobs Beauty Le Marc Liquid Lip Crèmes (which you may remember me raving about in my Spring 2017 Beauty Trend Guide) later this month. Enjoy the rest of your weekend, beautiful people — and thanks for stopping by!
---
Disclaimer: This post is not sponsored and contains my genuine thoughts, ideas and recommendations. JustineCelina uses affiliate and referral links, which allow me to receive a small commission when you make a purchase through one of my links. Thank you for supporting the brands and businesses that support JustineCelina.com!