---
Welcome back for another installment of my seasonal FRAGRANCE EDIT! This time, I'm sharing my top recommendations for Spring / Summer 2017 — the fragrances I love to wear as we transition into warmer weather and sunshiny days! I like to go lighter, brighter and fresher in both my beauty routine and fragrance rotation during the spring and summer, transitioning my fragrance collection along with the seasons. Today I'm working with Sephora Canada to introduce you to 8 beautiful fragrances perfect for balmy spring weather and carefree summer days including 4 Longtime Favourites (including a fragrance I've worn for over 10 years!) and 4 Recent Obsessions!
If you'd like to explore the exciting world of designer fragrance this season but don't know where to start, I'll be your tour guide! Come gather around my vanity as I chat about my favourite fragrances from Givenchy, Dolce&Gabanna, Versace, Maison Margiela, Guerlain, NEST, fresh and Commodity. Today I've selected an array of my most loved scents ranging from fresh and fruity, to crisp and clean, to warm and soft, to light and bright — there's something for everyone (and every budget) in my Spring / Summer 2017 Fragrance Edit. This post is also a fantastic resource for those of you looking for Mother's Day gift ideas!  
---
SPRING / SUMMER 2017 FRAGRANCE EDIT
---
In editing this post, I've been spritzing each of these fragrances on again to help inform my writing as I describe their scents — and falling in love with them all over again! I can't wait to share my all time favourite warm weather fragrances with you today. If you're looking to treat yourself or someone special to a new fragrance this spring or summer these are my top recommendations!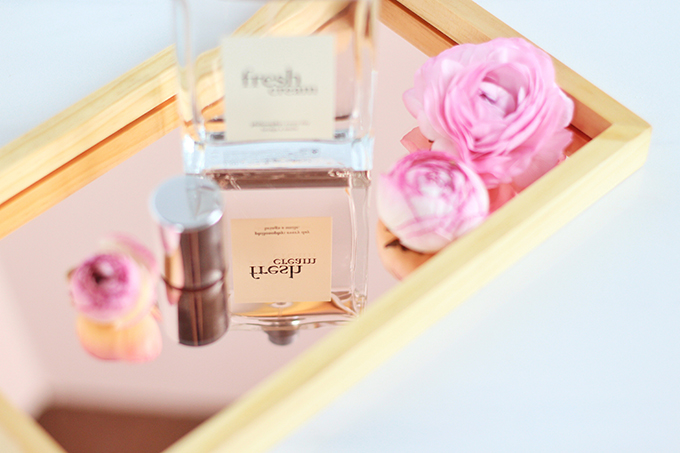 Each of these fragrances are quite different — I like to have a range of fragrance options each season to suit my mood and setting, so there really is something for everyone! If you read about a scent you're interested in, I encourage you to pop into your local Sephora to take a whiff or request a sample for yourself. Most of my recommendations are also available in rollerball or smaller sizes, so you can enjoy a few fragrance options this season without the commitment of a full sized bottle. Hey, a girl's gotta have options!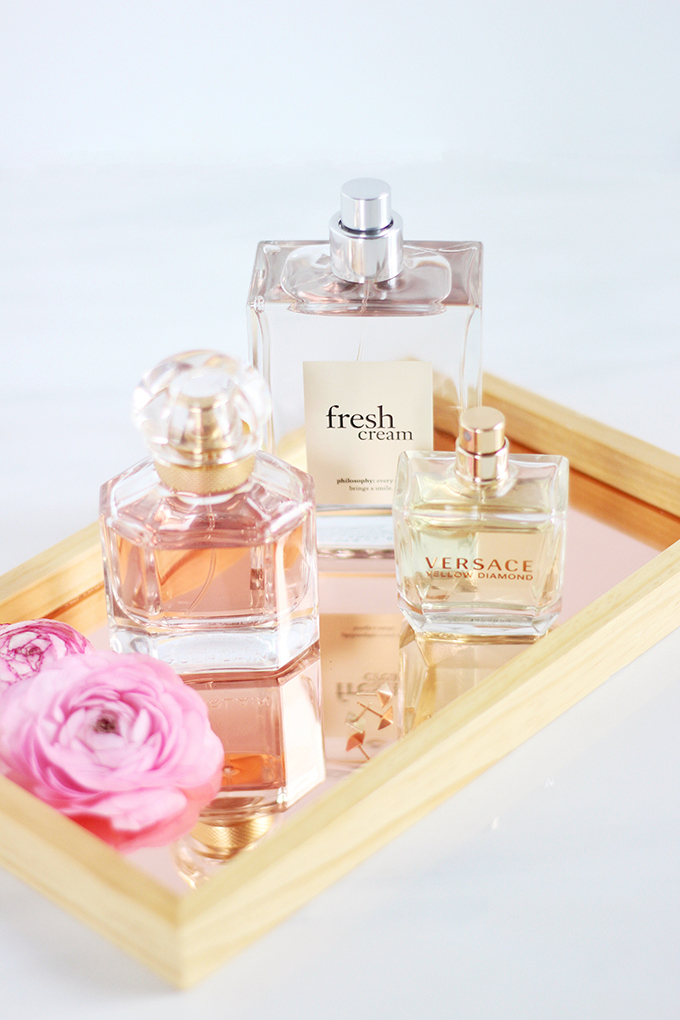 I've organized my Spring / Summer 2017 Fragrance Edit into 2 sections — Recent Obsessions and Longtime Favourites. I'll start by introducing you to my current fragrance loves and cap things off with some of my most worn scents over the years. I hope you enjoy learning more about my favourite seasonal fragrances for Spring / Summer 2017!
---
RECENT OBSESSIONS
---
CDN $78.00 – $168.00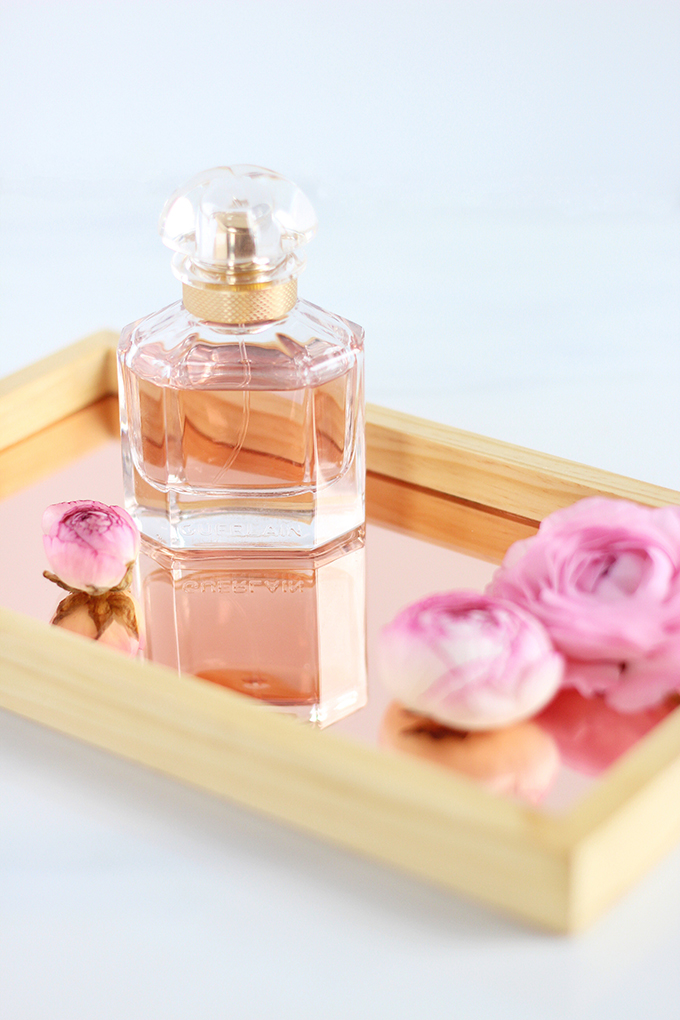 My obsession with Mon Guerlain is still going strong (in fact, I think it's stronger than ever!). If you frequent my BEAUTY section, this gorgeous bottle may look familiar because I mentioned it in my February 2017 Beauty Favourites and I've plastered it all over my socials.
I was invited to a lovely event in February to celebrate the launch of Mon Guerlain, where I was gifted this stunning fragrance. Mon Guerlain totally swept me off my feet, which is strange because it's not something I'd typically choose for myself! It's sensual, warm fragrance with notes of  jasmine (sourced from India), lavender (sourced from Provence) and vanilla (sourced from Papua New Guinea). I'm not typically into floral scents, but this mixture of lavender and vanilla is so unique, unexpected and ultra feminine. This fragrance oozes luxury and class — and since the event, it's what I've been reaching for the most. I've received so many compliments from both men and women on this fragrance and I can see it becoming an all time favourite of mine (I'll definitely be picking up another bottle when this one runs out!). Mon Guerlain was created out of admiration for the women of today and inspired by the Angelina Jolie. It truly makes me feel beautiful! If you stopped by today looking for a fragrance recommendation for Mom, this is my pick. My Mom loves Mon Guerlain!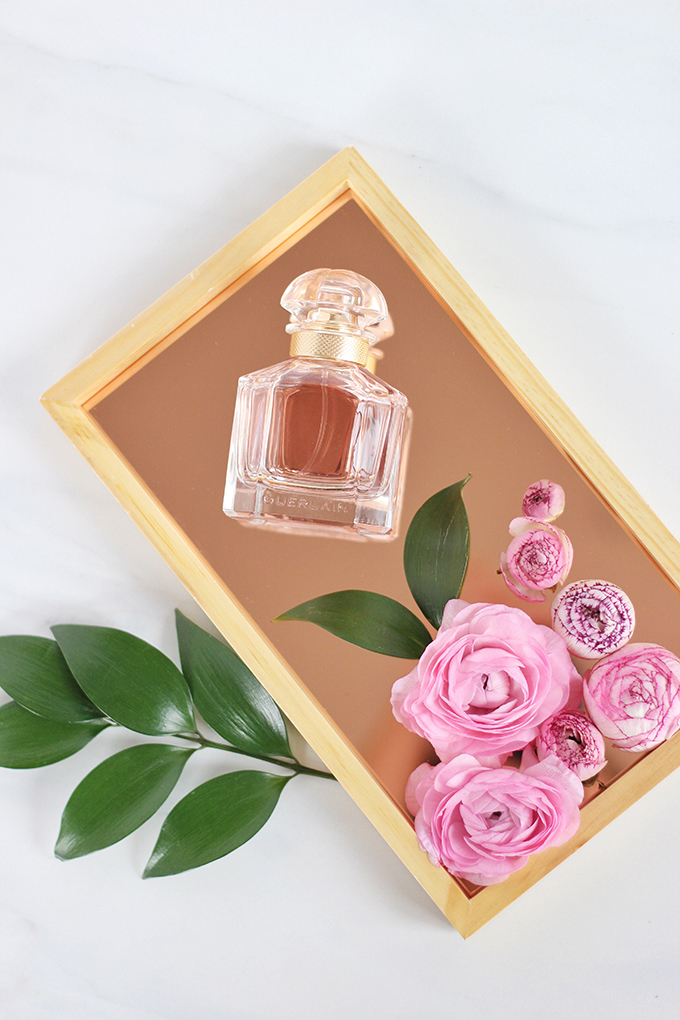 A few words from Mon Guerlain
"A few drops like an invisible tatoo on the skin give the women who wear it confidence to own their decisions and their dreams; to reveal all their many nuances; to make them feel beautiful."
Fragrance Family
Warm & Spicy
Scent Type
Warm & Sweet Gourmands
Key Notes
Jasmine, Lavender, Vanilla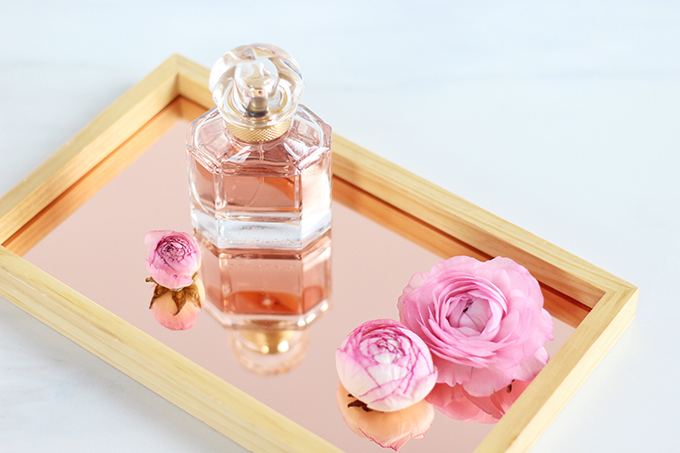 ---
CDN $24.00 – $61.00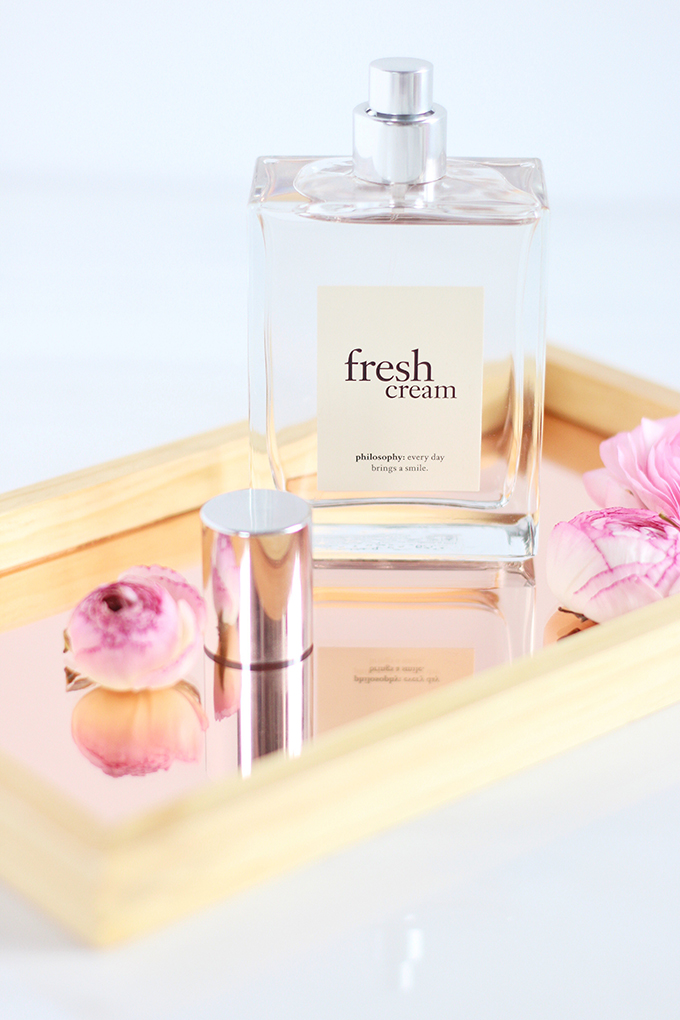 Fellow vanilla fanatics, I've finally found the perfect, creamy vanilla scent for the springtime! Meet philosophy's Fresh Cream — and yes, it smells exactly like fresh whipping cream with a hint of pure vanilla extract. It's a light, dreamy scent with touches of vanilla and macadamia enveloped in a beautiful creaminess. If I could eat this, I would! And not surprisingly, others have the same reaction when you walk around smelling like dessert (but in the most delicate, ethereal way possible!). It has such a unique freshness that most other traditional, vanilla based scents lack — it's not at all overwhelming, heavy or sickly sweet.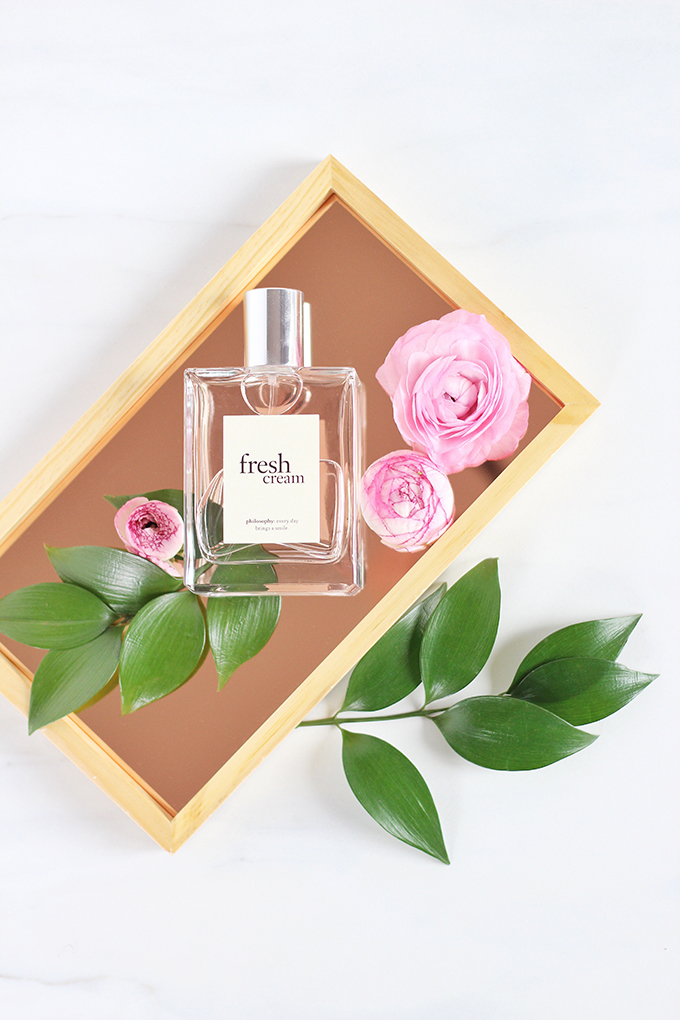 Part of the reason I love Fresh Cream so much is that it's gorgeous on its own, but it's ideal for layering. I simply spritz it on with any other scent I want to soften or make a bit more creamy. I'm also crazy about this ultra minimalistic packaging and sleek glass bottle! If you're looking for a light as air, no fuss, vanilla based fragrance this spring and summer, philosophy totally has you covered.
Scent Type:
Warm & Sweet Gourmands
Notes:
Heliotrope, Vanilla, Whipped Cream, Macadamia Nut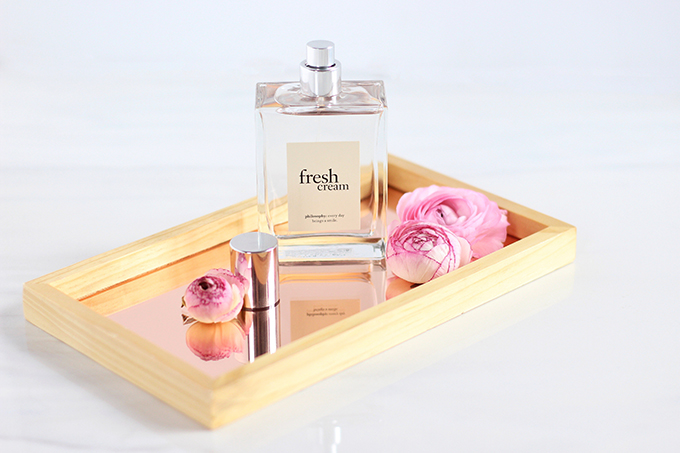 ---
CDN $28.00 – $120.00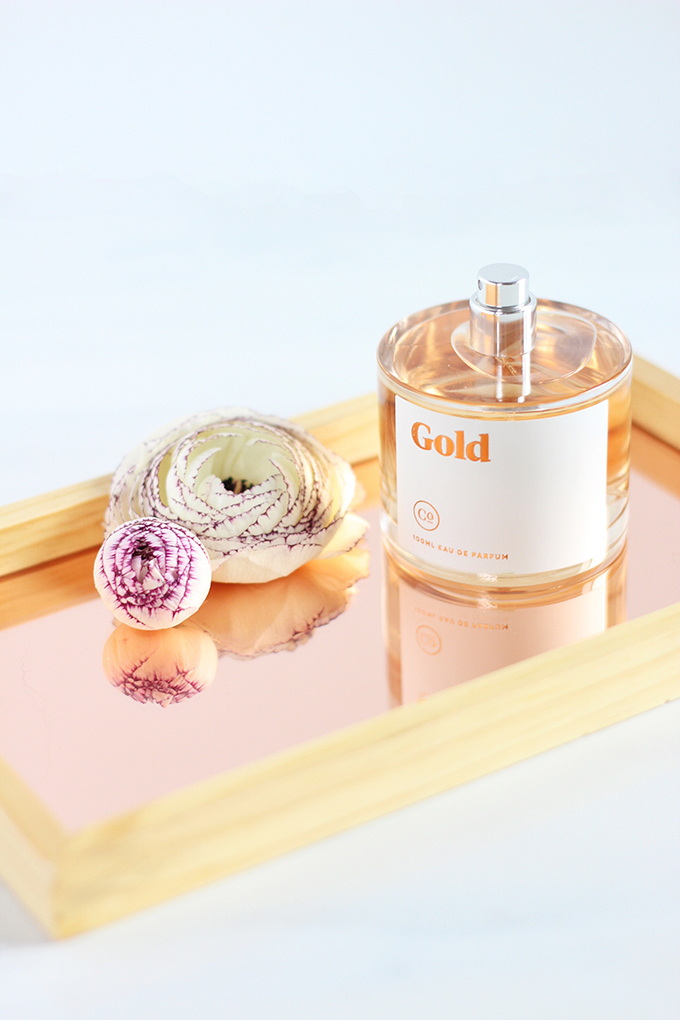 Who remembers me raving about Commodity scents this past autumn when I first discovered them? I fell so hard for Wool that I picked up their Cocktail Kit during my Holiday beauty shopping so I could sample some other fragrances from the brand. I love the concept behind Commodity's bespoke fragrance line — the five black collection fragrances are complex, moody, and intense (my winter favourite, Wool, is among them). The five white collection fragrances are bright, airy, and easy (Gold is part of the white collection!). Each of the 10 fragrances included in the Cocktail Kit are unisex and Commodity encourages you to layer their scents to create your own signature fragrance, or cocktail (a cute pairings card included in the kit even gives you some ideas)!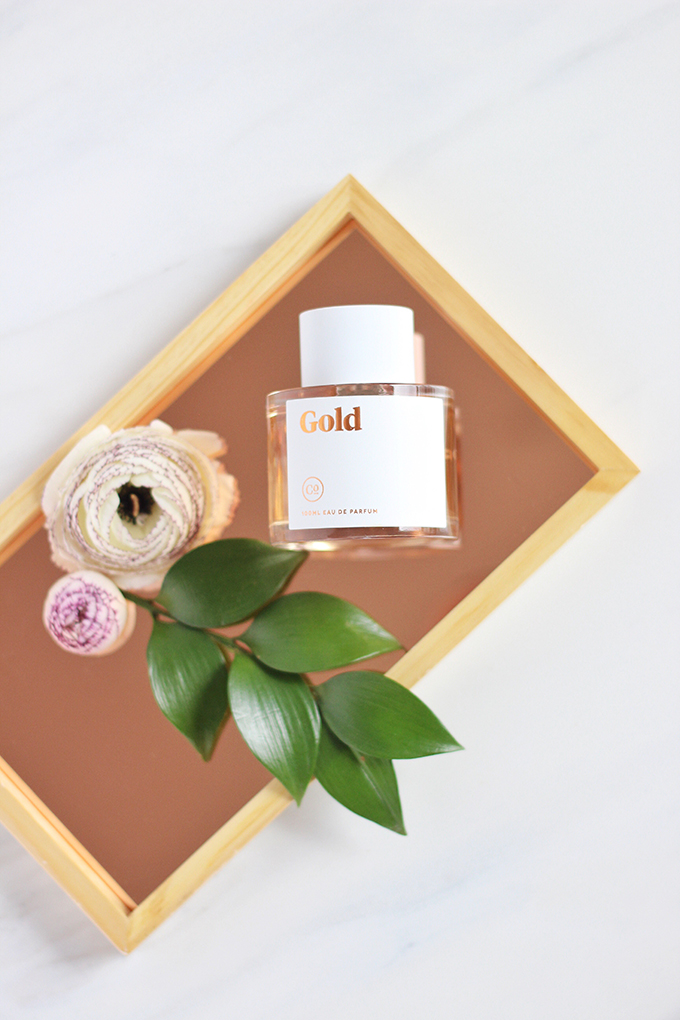 I've become completely smitten with Gold this year — an ultra luxurious scent inspired by money in liquid form (it's incredibly sexy)! Gold manages to be light and uplifting yet simultaneously rich and luxurious thanks to a blend of molten amber and Nubian musk. I wish you could smell it through the screen! It's slightly reminiscent of Dior's Hypnotic Poison (which I used to wear in my younger days!) but Gold is much more elegant. This is a fragrance that wears well from winter to summer (I actually mentioned it back in my January 2017 Beauty Favourites) and is a great option for those of you searching for something far removed from the sweet and fruity category!
Notes:
Bergamot, Juniper Berries, Camphor, Amber, Haitian Vetiver, Benzoin, Sandalwood, Vanilla, Tonka Bean, Nubian Musk.
Style:
Timeless. Sultry. Passionate.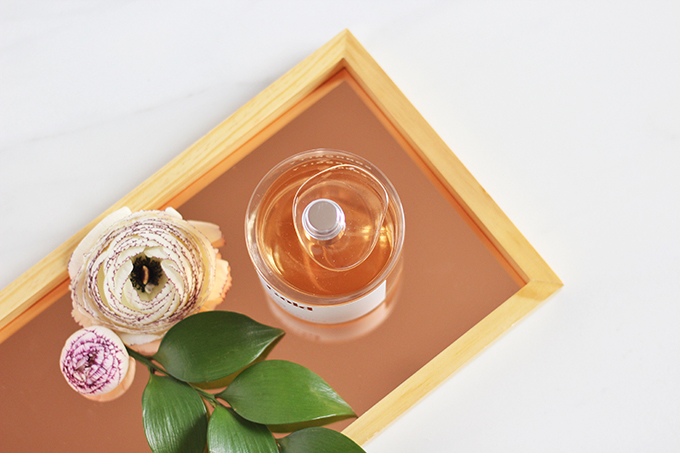 ---
CDN $32.00 –  $88.00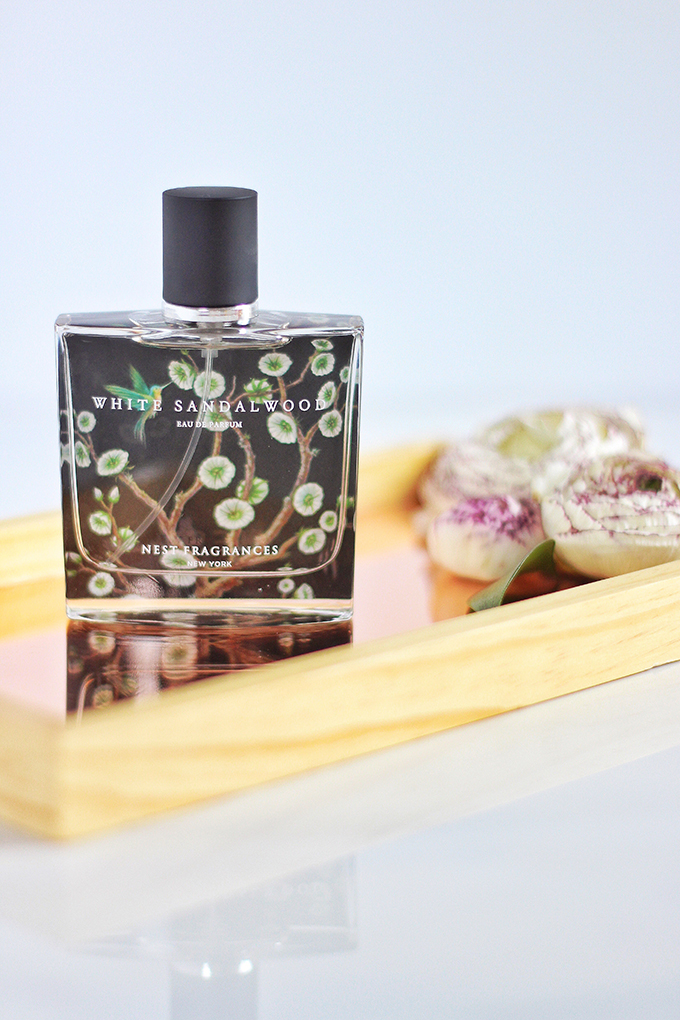 We're getting less and less fruity as my Recent Obsessions roll on — this one is for those of you who really despise fruity fragrances and are in search of something unique! I purchased the NEST Eau de Parfum Collection Coffret for holiday gifting to divvy up between the individual beauty bundles I created for family and friends this past December. While I was choosing which scents I thought would best suit each person, White Sandalwood totally captivated my attention! It was love at first whiff — I was completely intoxicated by this unique, exotic scent.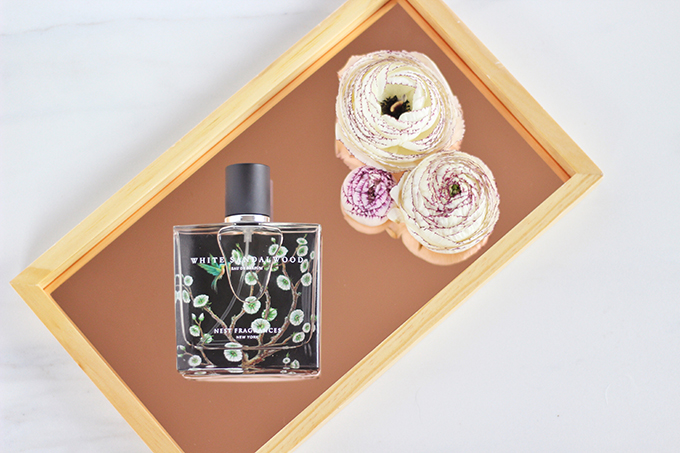 I wear this scent during the day — often to meetings. It's there, but it's never overpowering. For those of you who work in an office environment, this is a very sophisticated, professional scent. I also mentioned this fragrance back in my January 2017 Beauty Favourites and have since picked up the full sized bottle (the packaging was inspired by the works of an 18th Century British artist and translated to NEST's stunning bottles!). The staying power of White Sandalwood is incredible — when I apply it in the morning, it lasts until I shower it off the next day! If you're looking for a distinct, clean scent as we transition into warmer weather, NEST's White Sandalwood is a fantastic option!
Notes:
White Indian Sandalwood, Creamy Almond, White Musk.
Style:
Sophisticated. Exotic. Warm.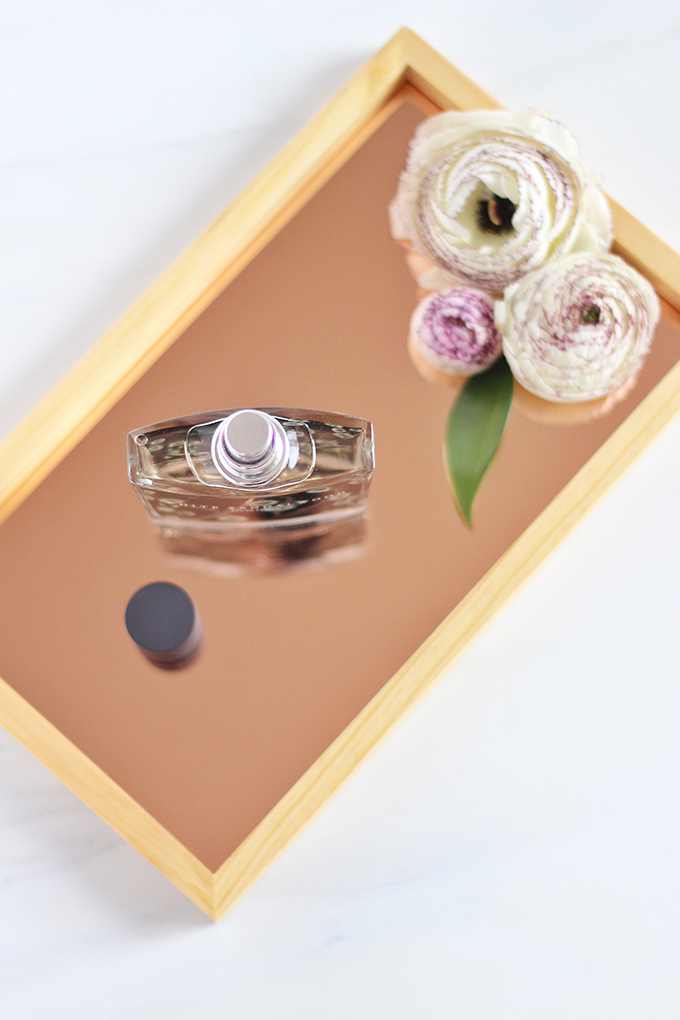 ---
OLD FAVOURITES
---
CDN $32.00 – $ 112.00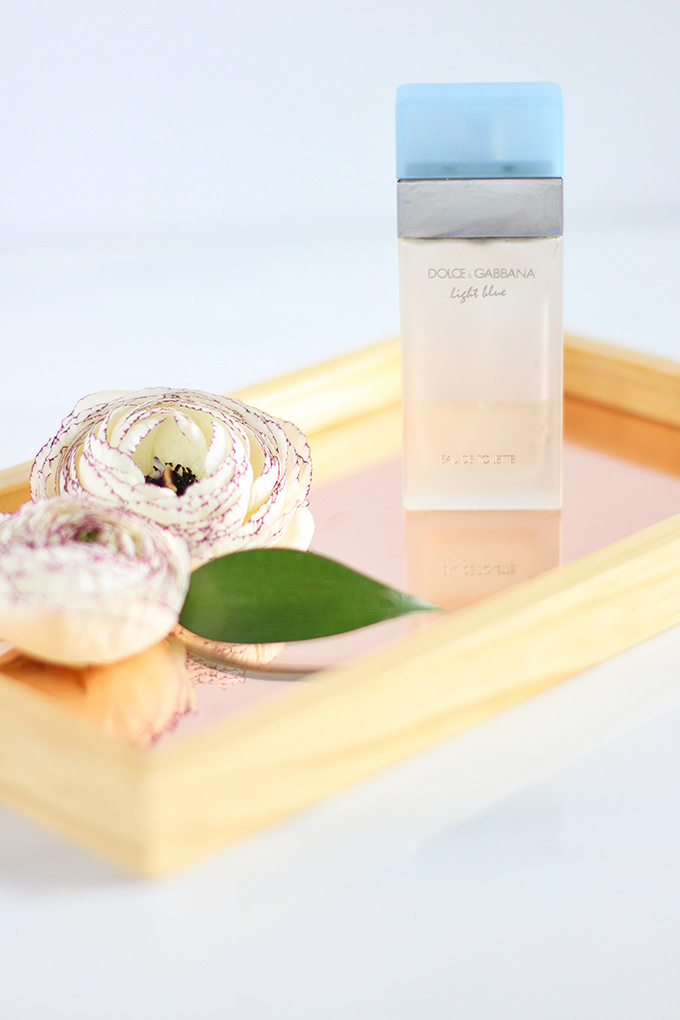 Light Blue is my favourite crisp summer fragrance — I've worn it off and on for well over 10 years and have gone through several bottles (I've mentioned it in various favourites post over the years here at JustineCelina). It's an absolutely stunning scent! Light Blue is a classic, timeless fragrance; it's bright (thanks to Granny Smith apple), clean (thanks to bamboo) and citrusy (thanks to Sicilian citron). The lasting power is amazing. I can actually tell when someone else is wearing it, it's so distinct.
It's such a complex, interesting scent — the fresh, citrusy top notes are perfectly complimented by a woody base of cedarwood and amber with a touch of musk. It's my perfect fresh, summer scent (I especially love to refrigerate it and spritz it on on those scorching summer days!). I'll always have a bottle of Light Blue in my perfume collection!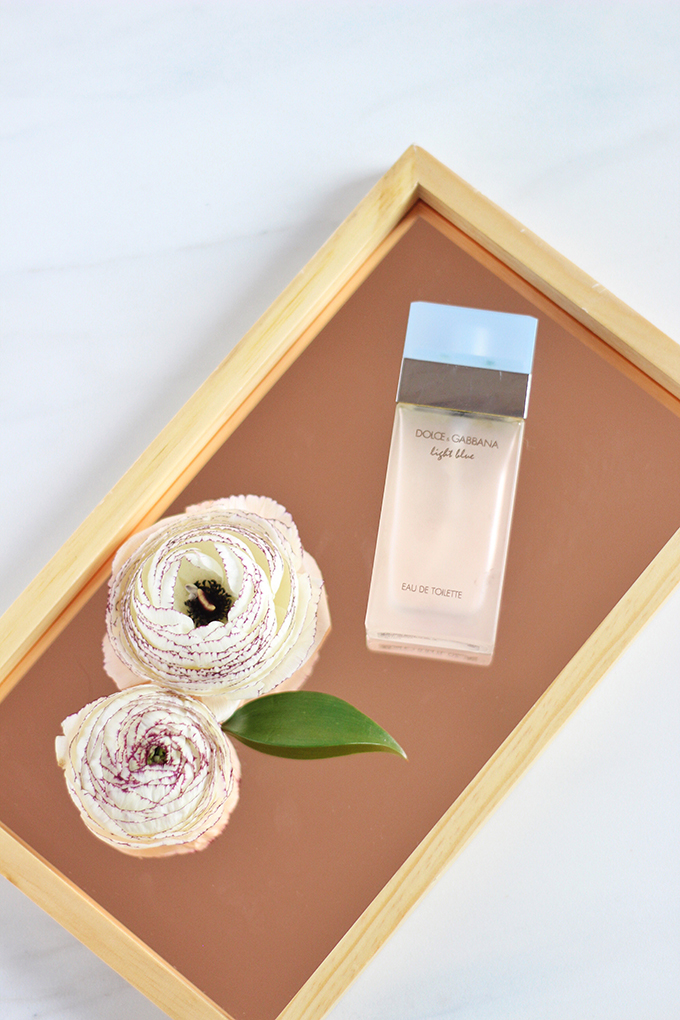 Notes:
Sicilian Citron, Bluebell, Granny Smith Apple, Jasmine Sambac, Bamboo, White Rose, Cedarwood, Amber, Musk.
Style:
Deep and true.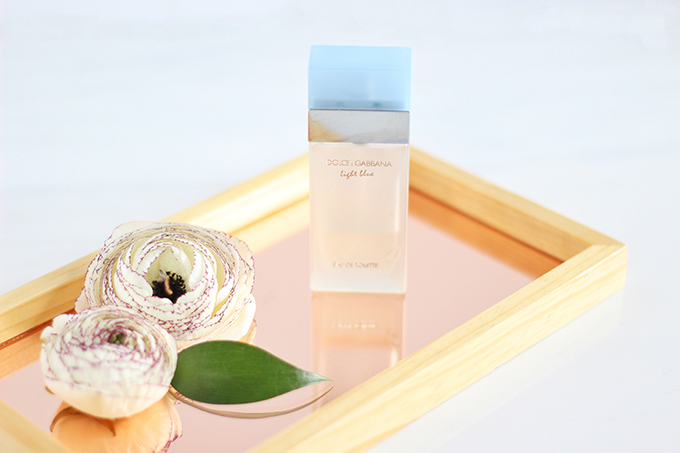 ---
CDN $64.00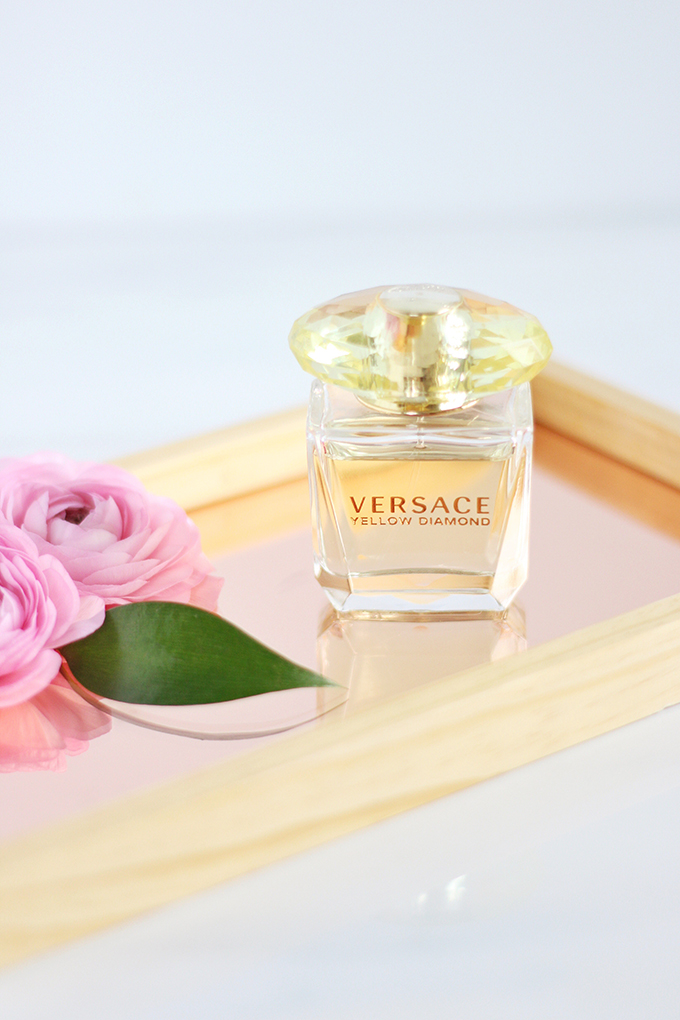 Believe it or not, I mentioned Yellow Diamond in my first ever Monthly Beauty Favourites post back in March 2015 (if you take a peek, don't judge — I used to take all my photos on my iPhone in square format when I started JustineCelina!). I actually still use and love many of the products in that post in my daily routine — although I test a lot of products to bring you the most informed, comprehensive content possible, I when I find something I really love, I stick with it!
When I place an online order at Sephora I usually select a couple of complimentary fragrance samples at checkout (if you're like me and switch your fragrance up seasonally it's a great way to test drive new scents). That was the case with Yellow Diamond — I received a sample and it was love at first spritz! It's citrusy, fruity, floral and woody all in one — and it's beautifully balanced, bright and clean (notes of mimosa?! Yes please!). I picked up the full size during a 3x Points on Fragrance event and I think it's the perfect early spring fragrance. Not to mention, the packaging is absolutely stunning. If yellow isn't your colour but you'd still like to participate in one of spring's biggest trends, pick yourself up a bottle of Yellow Diamond!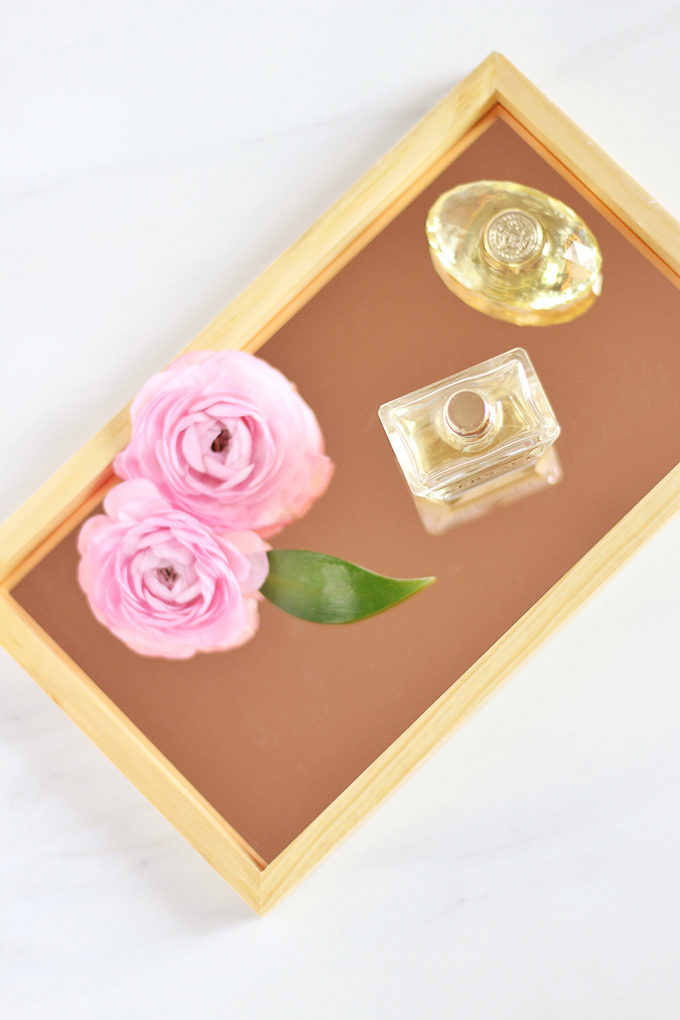 A few words from Donatella Versace
"The color yellow recalls the brightness, sensuality, and great energy of this fragrance, able to depict and emphasize the charm and femininity of a woman."
Notes: Citron from Diamante, Pear Sorbet, Neroli, Bergamot, Nymphea, Freesia, Orange Blossom, Mimosa, Amber Wood, Palo Santo, Musk
Style: Surprising. Radiant. Fascinating.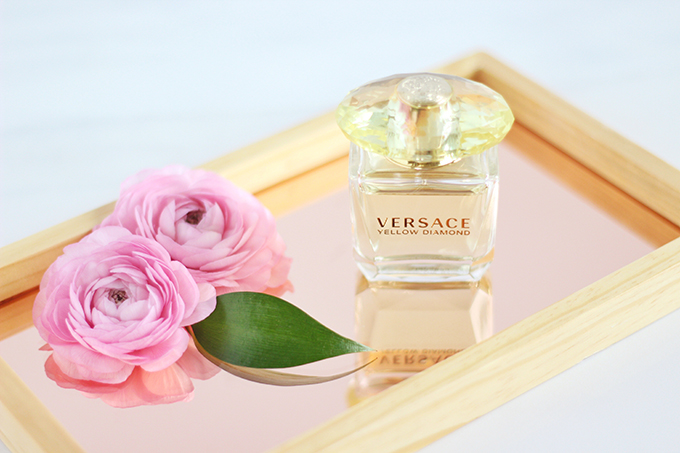 ---
CDN $30.00 – $145.00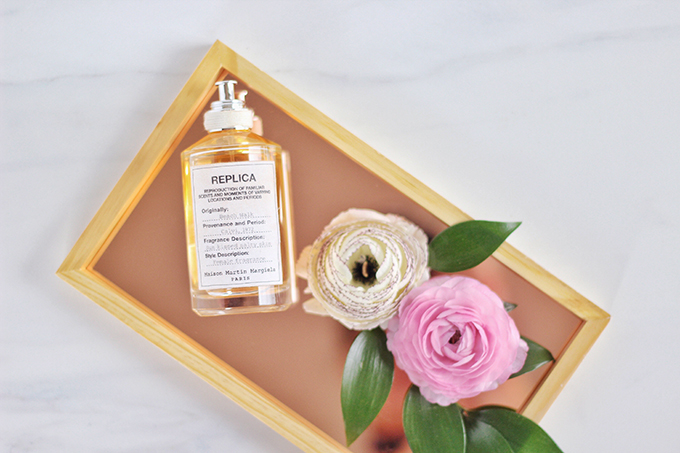 When Sephora started carrying this line of niche scents back in 2014 I remember being so intrigued by the concept. Each scent aims to replicate a specific moment in time — and over the years I've picked up quite a few REPLICA fragrances. Of all the scents I've mentioned here at JustineCelina over the years, REPLICA makes some of my favourite fragrances — they're totally unique!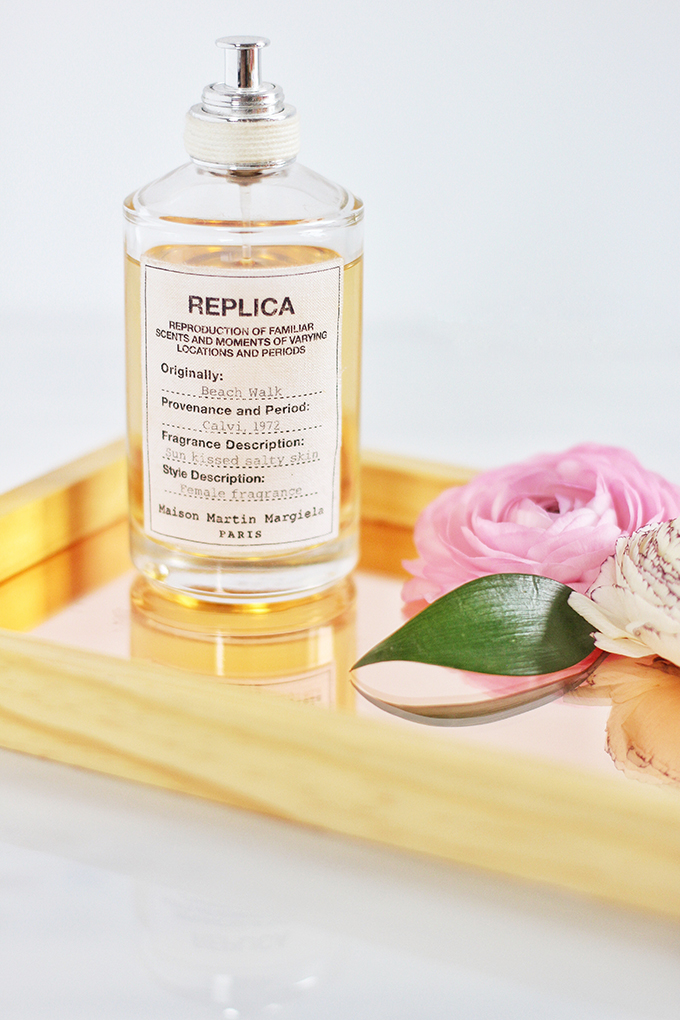 Beach Walk  replicates a warm summer day on a sandy beach on the French Riviera, circa 1972 — it's like summer in a bottle! It's a beautiful, carefree, radiant fragrance that instantly reminds me of happy summer days — a warm breeze, salt water, and even a touch of sunscreen. The lasting power of this scent is exceptional, it wears for at least 8 hours, changing and developing over its wear time. On the initial dry down the lemon and pepper notes really come through, but as it wears throughout the day it becomes softer and more coconut based. Plus, we all know I'm a sucker for packaging and I love the bespoke feel of this 100% cotton label.
Notes:
Bergamot, Pink Pepper, Lemon, Ylang Ylang, Coconut Milk, Heliotrope, Musk, Cedarwood, Benzoin.
Style:
Pure. Deep. Blissful.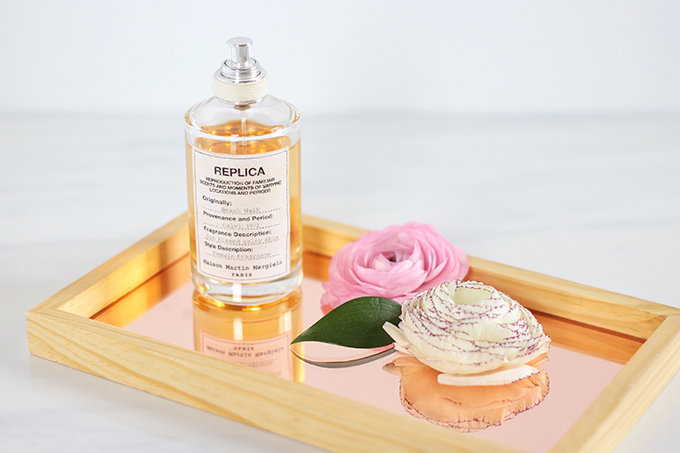 ---
CDN $106.00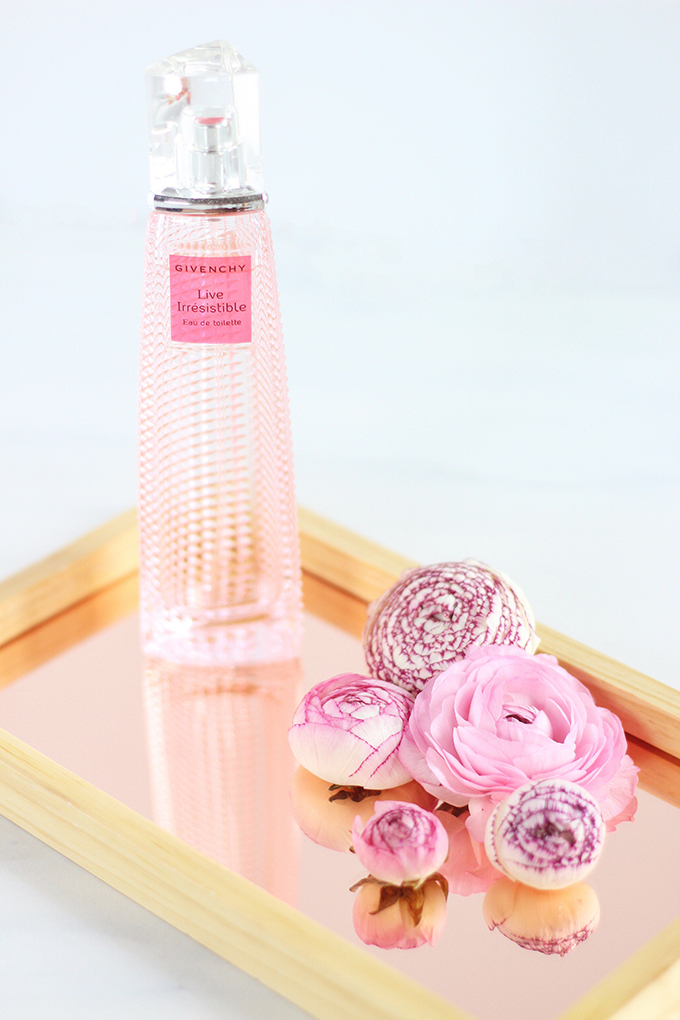 I attended a gorgeous lunch hosted by Hudson's Bay Chinook this past summer for the Givenchy Art of Perfumery Presentation (if you like, you can read more about that here!). They gifted us the bottle of their latest release, Live Irresistible. To be completely honest, at first I thought it was too sweet and a bit young for me as I typically prefer cleaner, crisper (or more beachy) scents in the summertime.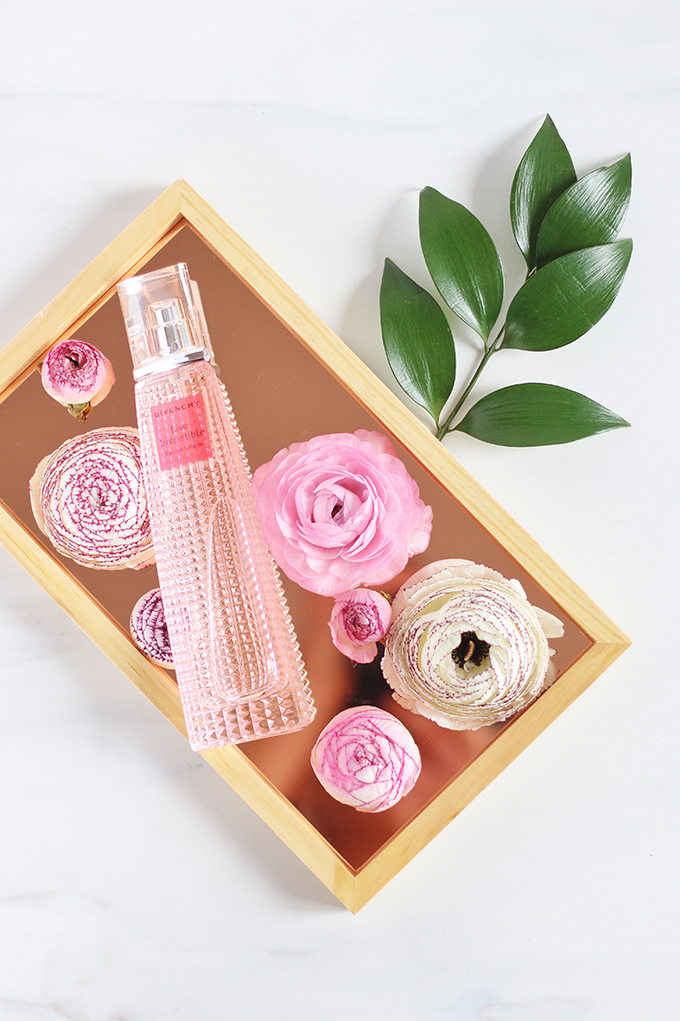 To my surprise, I completely fell in love with Live Irresistible this past summer — just a whiff conjures up memories of sun drenched days on the Alberta prairies, sipping sangria! While the top notes are definitely sweet (Givenchy cites pear and allspice, but I get pineapple right away) there's also a spiciness and muskiness to this scent that becomes more apparent the longer it wears. It's floral, fruity, cheerful and unique and it lasts an incredibly long time for an eau de toilette, which is perfect for summer wear! If you're looking for a sweet, juicy new scent to gear up for summer, check out this fresh release from acclaimed perfumer Givenchy.
Notes:
Allspice Berries, Juicy Raspberry, Rose, Crisp Pear.
Style:
Fun. Bright. Happy.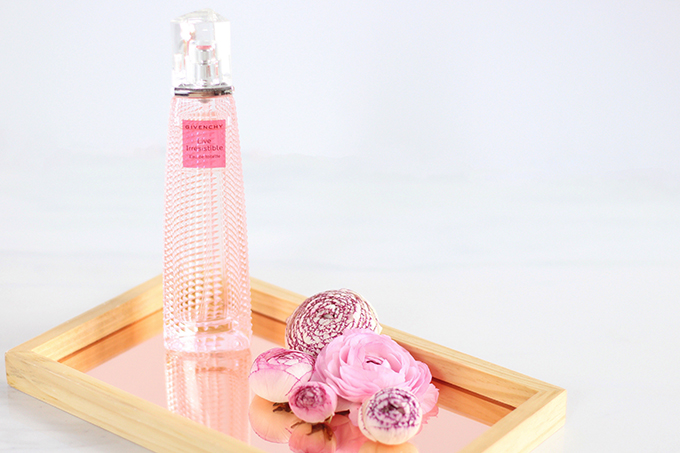 ---
SHOP MY FAVOURITE SPRING / SUMMER FRAGRANCES
---
** Beauty Insiders earn 3X points from April 28th – May 5th* only. Online and in store. No promo code needed — but you can use 'SCENTSTYLE' to receive a free fragrance sample bag plus mini lipstick with your $35 purchase! **
---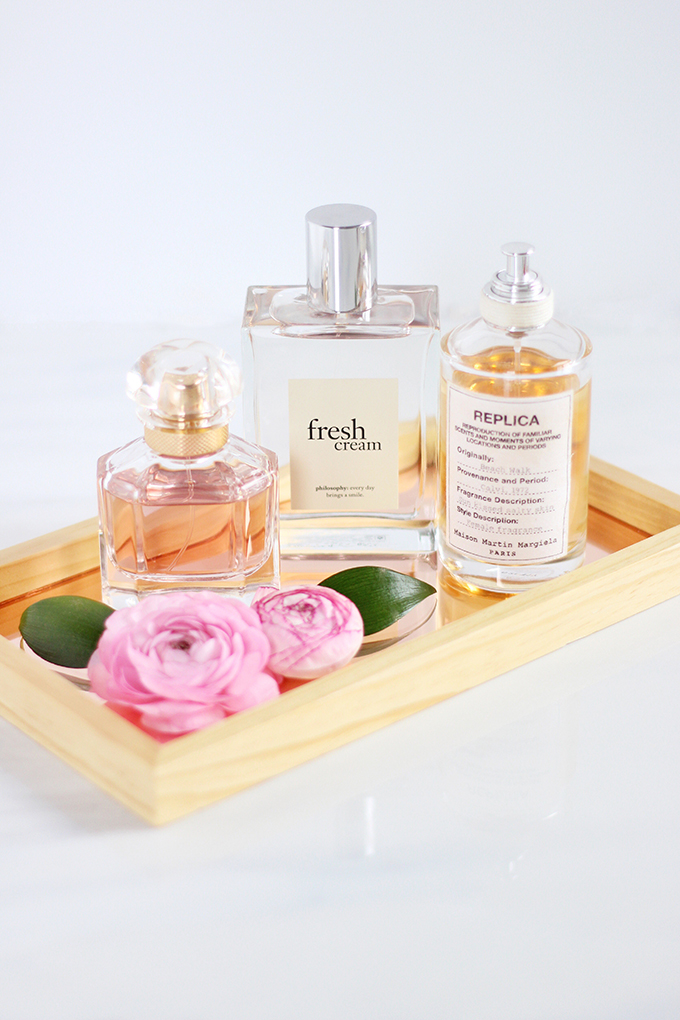 What are your favourite fragrances to wear during spring and summer? If you have a recommendation or question for me, please leave me a comment to we can chat! And if you try any of my fragrance recommendations, I'd love to hear all about your experience. Enjoy the beautiful warm weather that lies ahead and a very happy early Mother's Day to all you Supermoms, Mamas, Moms to be, Stepmothers and Grandmas out there!
---
Disclaimer: Thank you to Sephora Canada for sponsoring this post and to Rebecca Dawn Design for the lovely ranunculus I used to style it. Products marked with * indicate press samples provided for editorial consideration with no obligation for feature or review. JustineCelina uses affiliate and referral links, which allow me to receive a small commission when you make a purchase through one of my links. Thank you for supporting the brands and businesses that support JustineCelina.com!