Welcome back for another installment in my Beauty 101 series! I get a lot of questions about my hair, so today's post covers everything I know about how to get long, strong, healthy hair. Did you know I've had just about every haircolour imaginable over the years — even green and purple as a teenager? In my lifetime I've coloured my hair with Kool Aid, Sun In (yikes… anyone else remember those days?!) and many other drugstore and professional colours. I worked at a hair salon throughout college, so I do have a good foundational knowledge of hair in addition to what I've learned on my own. In the past 10 years my hair has been every shade of red, blonde, ombre and brunette — it was fun to experiment and see what I liked best on myself. But all those years of colouring and heavy heat styling definitely did a number on my super fine hair! Over the years I've transitioned back to my natural haircolour and my hair is finally healthy again — but it's been a long road to get here. Stay tuned for a crash course in Haircare 101 plus my tips for long, strong, healthy hair!

---
HAIRCARE 101 + MY TIPS FOR LONG, STRONG, HEALTHY HAIR
---
General Tips
I'm sure you've all heard that your hair is an external marker of your overall health and I totally believe that. A diet full of nutritious food including plenty of omegas, protein and iron combined with lots of water, proper sleep and exercise will all have an impact on your hair. When you take care of yourself your hair will show it! A healthy diet will also help your hair grow faster — which I can definitely attest to because my hair grows like a weed! I'm not going to yammer on for too long about this because taking good care of yourself obviously has many more (and more important) benefits than beautiful, strong, shiny hair. Having hair that looks its best is just a bonus!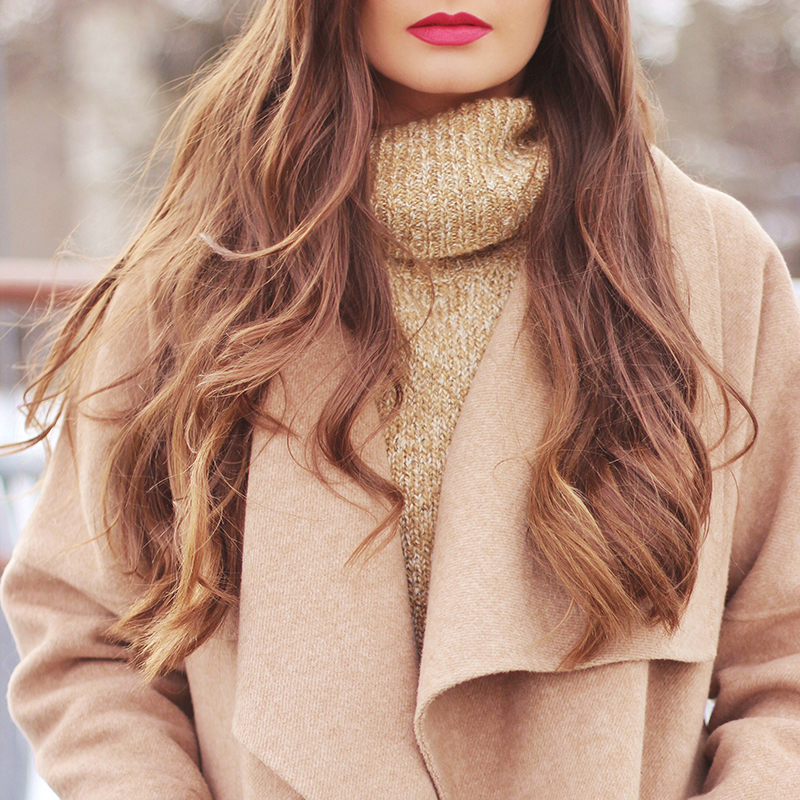 I know this probably sounds redundant, but this is a Haircare 101 post — you have to be nice to your hair ladies! If you're constantly bombarding your mane with chemicals and heat it's going to show. So over the years I've learned to use products and develop habits to nurture my hair rather than damaging it. Transitioning back to my natural haircolour and lightening up on heat styling and harsh products has had a huge impact on the health of my hair. It's kind of ironic that after years of changing my hair colour I've discovered that I actually really like my natural haircolour — I'm planning to enjoy it until it goes grey! My hair has never been this healthy and it's taken many years of pampering to get it to the condition it's in today. I have tons of very fine (and mostly straight) hair that gets damaged and dry very easily. So my recommendations are tailored to my hair type, but I think anyone can benefit from these tips!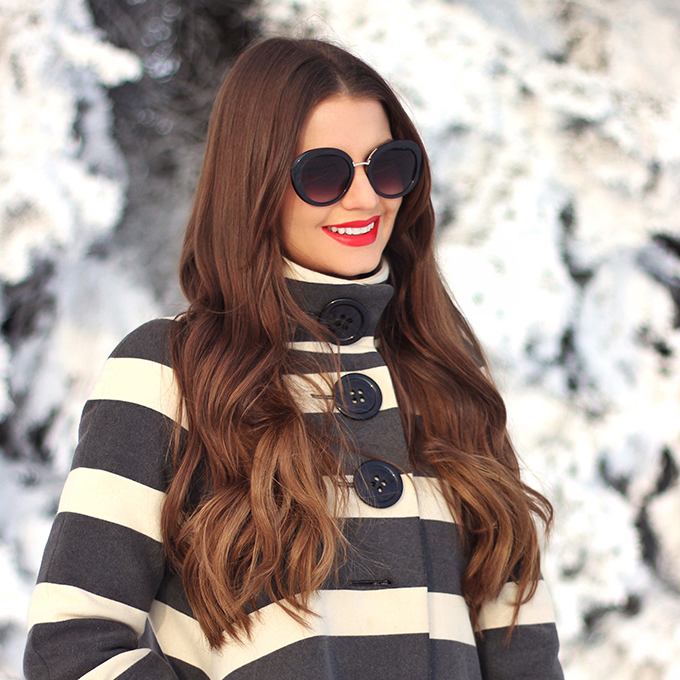 ---
Washing & Drying
My biggest tip for growing long, strong and healthy hair is to lighten up on the washing! It might sound counter-intuitive, but especially in our dry Alberta climate letting your natural oils do their thing is so important for the health of your hair. I wash my hair twice a week. It may sound gross if you're used to washing your hair every day — but let me explain! I use dry shampoo in between washes (I'll chat more about that later on) to keep my hair looking fresh. The good news is after a few months of not washing your hair as often it starts to self-regulate and not produce oil as rapidly.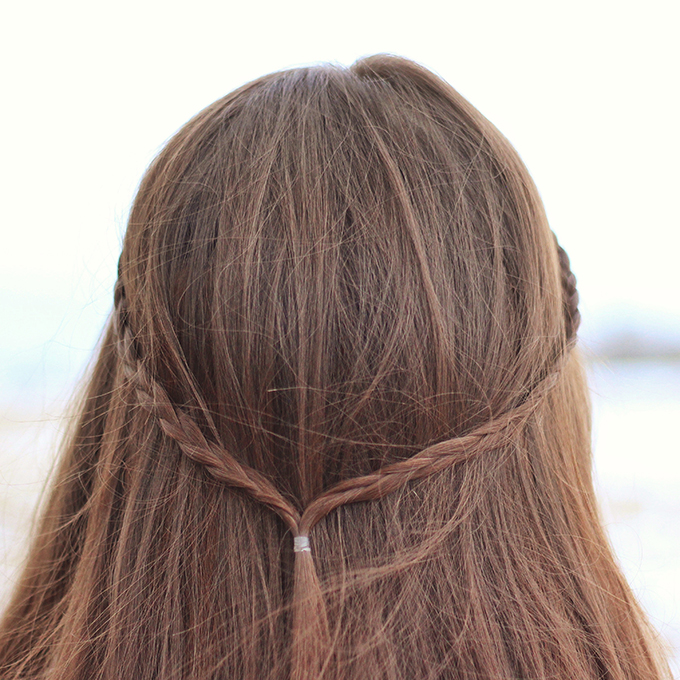 After I do wash it, whenever possible I let my hair air dry. Usually, I'll plan to wash it when I know I'll have time at home (or out and about) to just let it dry naturally. Keeping blow drying to a minimum has saved my hair so much. In general, the more heat styling you can cut out of your routine, the better. And good news — lightening up on the washing (and the styling) will also save you time, effort and money!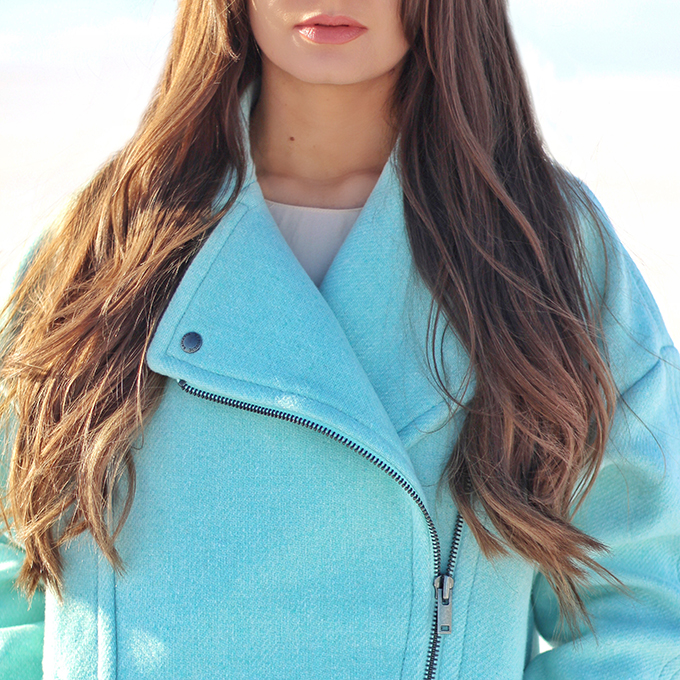 ---
Shampoo & Conditioner
When I do wash my hair, I use 3 products religiously. I saw a huge difference in the health of my hair when I switched to sulfate free shampoos and looked for products with more natural ingredients. One small tip that makes a big difference is not to use really hot water to wash your hair — keep it comfortable, but avoid scalding temperatures. I usually start with the Desert Essence Organics Coconut Shampoo (which smells heavenly) because even though it says it's for dry and damaged hair, I find it very detoxifying. Usually, I have some product buildup on my scalp if I haven't washed my hair in 3 days from dry shampoo, and the like — this shampoo makes my hair feel squeaky clean. After I rinse that out, I follow up with One 'n Only Argan Oil Moisture Repair Shampoo for a second wash. This is a more of a moisturizing, creamy formula and it helps to re-hyrate my hair. It also smells delicious.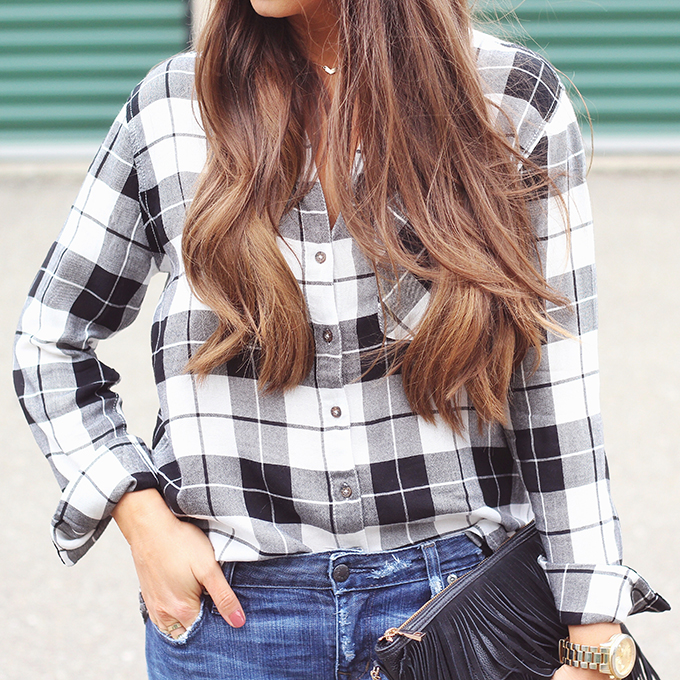 Then, I always use the One 'n Only Argan Oil Restorative Mask in place of conditioner. Yep, I use a mask every time I wash my hair. Why? Because it keep my hair super moisturized, manageable and tangle free. I coat my hair from mid-shaft to ends with the mask and then twist it up off my neck and shoulders, and secure with a clip. Then I go about doing all the other things I have to do in the shower like shaving my legs, etc. By time I'm done with all of that, the mask has fully absorbed and I rinse it out with cool water to close the hair shaft. This helps to keep your hair cuticle laying flat and makes everything look nice and smooth — plus it's just a pleasant way to end your shower!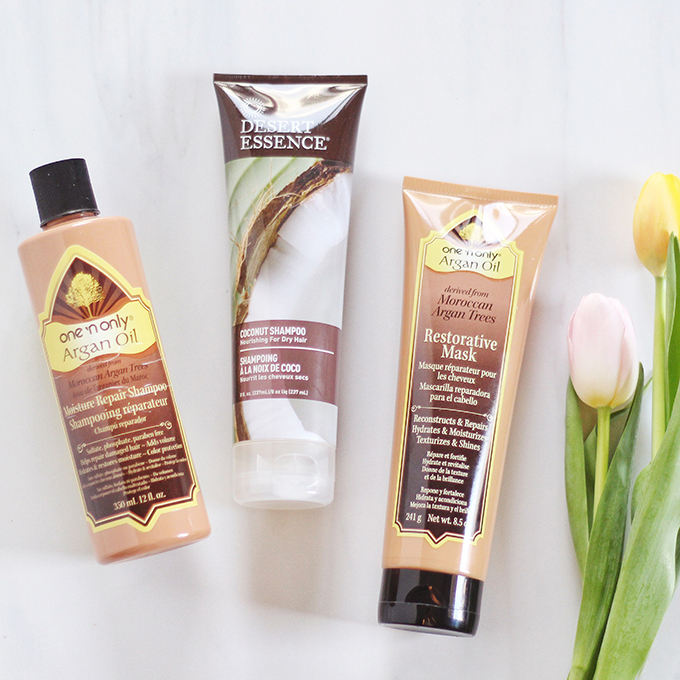 ---
One 'n Only Argan Oil Moisture Repair Shampoo | Desert Essence Organics Coconut Shampoo | One 'n Only Argan Oil Restorative Mask
---
Leave-in Treatments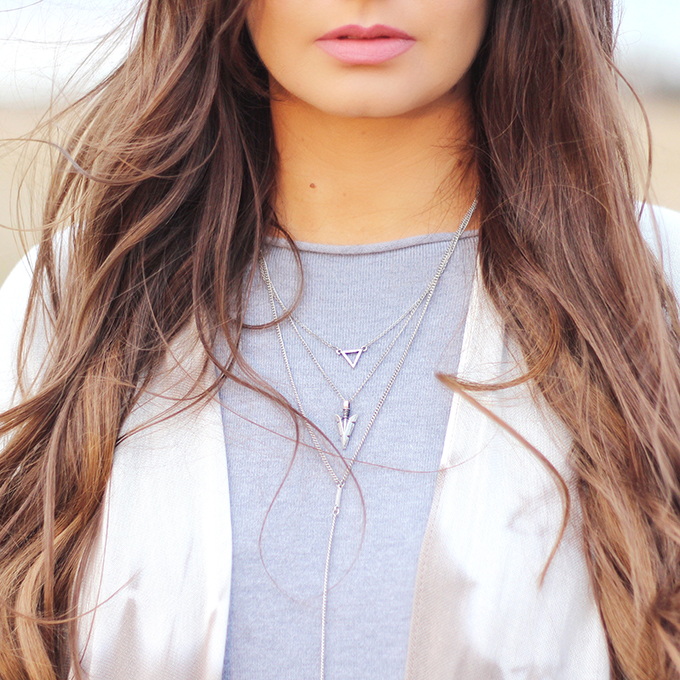 Because it's so dry here and my hair needs the moisture, I use 2 leave in treatments after washing. First, I spray in the Desert Essence Coconut Hair Defrizzer & Heat Protector into my damp, fresh out of the towel hair. Then, I use about 4 pumps of the Mystic Divine Nourishing Oil Treatment from my mid-shaft to ends to help lock in moisture and keep my hair silky. After I've dispersed both of those products evenly, I comb through my hair with a Wide Tooth Detangling Comb and let it air dry. I usually don't have any snags or pulls, but it's really important to be gentle when you're combing through your freshly washed hair — it's in its most fragile state and prone to breakage.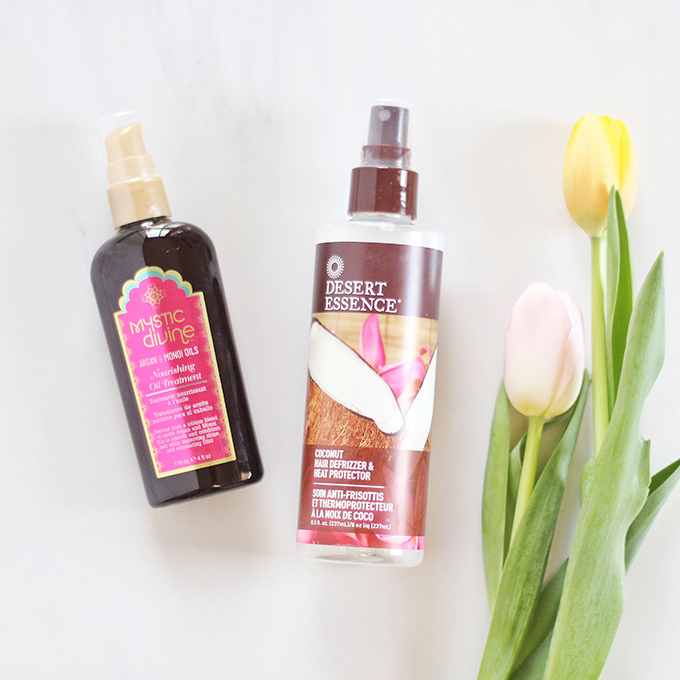 ---
Mystic Divine Nourishing Oil Treatment | Desert Essence Coconut Hair Defrizzer & Heat Protector
---
Brushing, Combing & Detangling
I won't use any other brush when my hair is dry than the The Wet Brush. I know, it's called The Wet Brush, but I prefer to comb through my hair with a Wide Tooth Detangling Comb. The Wet Brush makes brushing your hair so easy and it never, ever rips or tugs. I've even recommended it to a few friends with children who say that it works well for kidos too!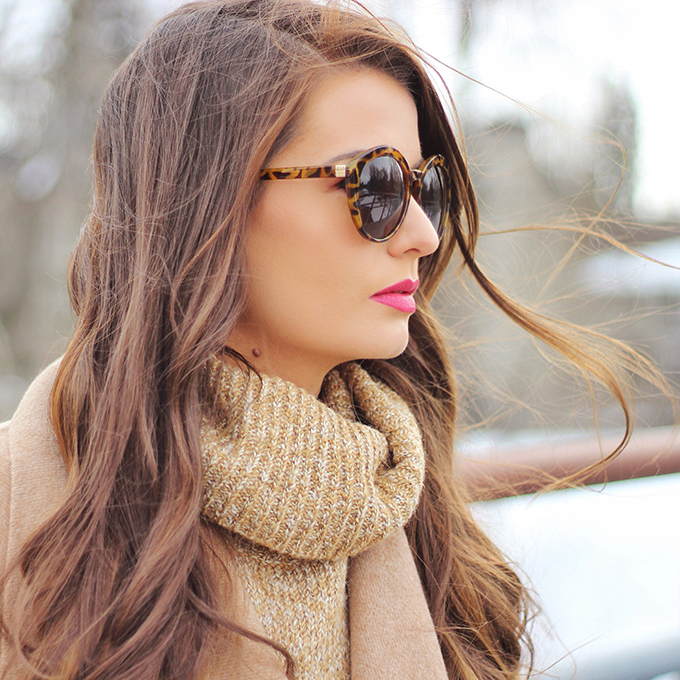 It's important to thoroughly brush your hair at least twice a day for a couple reasons. It helps to distribute the natural oils from your scalp to the ends of your hair, and it also helps to keep your hair tangle free and therefore less prone to breakage. I always brush my hair before I wash it — it makes the whole combing out process post-wash so much easier.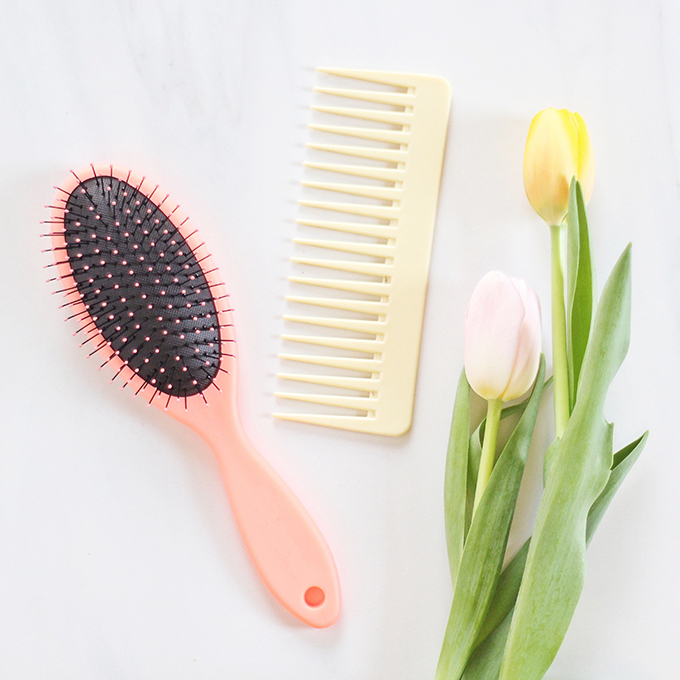 ---
The Wet Brush | Wide Tooth Detangling Comb
---
Dry Shampoo
Dry shampoo is my religion. I was a very faithful user of the Batiste Dark & Deep Brunette Dry Shampoo for years before it was discontinued, and now I kind of bounce around all over the place and have some high end, drugstore and DIY favourites. I use dry shampoo between washes to keep everything looking fresh and clean, but I also use it even on freshly washed hair to add texture, grit and volume.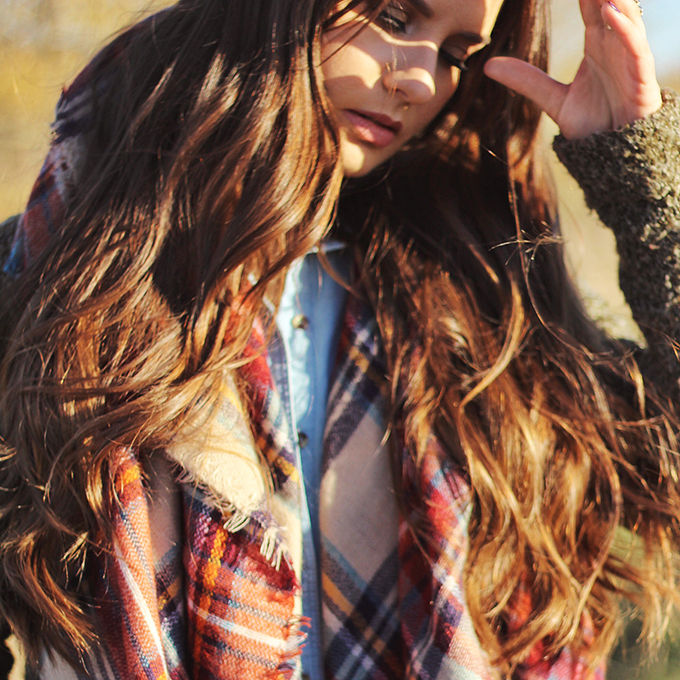 My all time favourite dry shampoo and texturizer is the Drybar Triple Sec 3 in 1 (hop over to this really old post for a review). It smells amazing and does exactly what is says — it's a three-in-one volumizer, texturizer, and dry shampoo. It's also completely colourless. The only downside is the price — when you go through dry shampoo like water it can get expensive, which it why I only reserve this for special occasions. Another high end favourite is the MoroccanOil Dry Shampoo Dark Tones (full review here) — mostly because it smells delicious, but it also does a good job at keeping my hair looking fresh. It is slightly tinted, although as I used it down to the end of the bottle, I did notice it left a bit of a white cast on my hair. If you're looking for a simple powder product, try the Bumble and Bumble Prêt-à-Powder. It's really great at soaking up oils and adding volume, but it adds tons of grit to your hair. That can be a good and a bad thing, so I usually reserve this one for the last day before I wash. It smells like baby powder, which I'm not crazy about.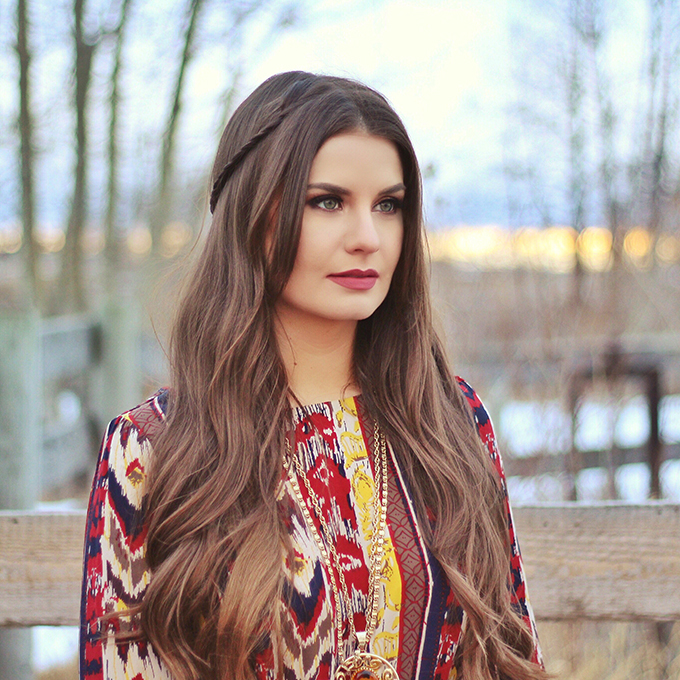 After trying all of those, I went out in search of an awesome, inexpensive dry shampoo — and I found it in the Dove Refresh + Care Invigorating Dry Shampoo. This is a clear dry shampoo, (hallelujah!) that makes my hair feel really clean (review here). And after doing some investigating and realizing that the first ingredient in almost every powder dry shampoo I've tried is corn starch (including the Bumble and Bumble Prêt-à-Powder mentioned above) I decided to make my own! Brunettes — if you mix 3 parts cornstarch to 1 part cocoa powder it makes a fantastic, natural dry shampoo that really works (and smells delicious!). Blondes and redheads can just use cornstarch, straight up. If you go through as much dry shampoo as I do, and you're looking for bargain buys that works, give these a shot! And as always, if you have a great dry shampoo recommendation for me, please leave it below.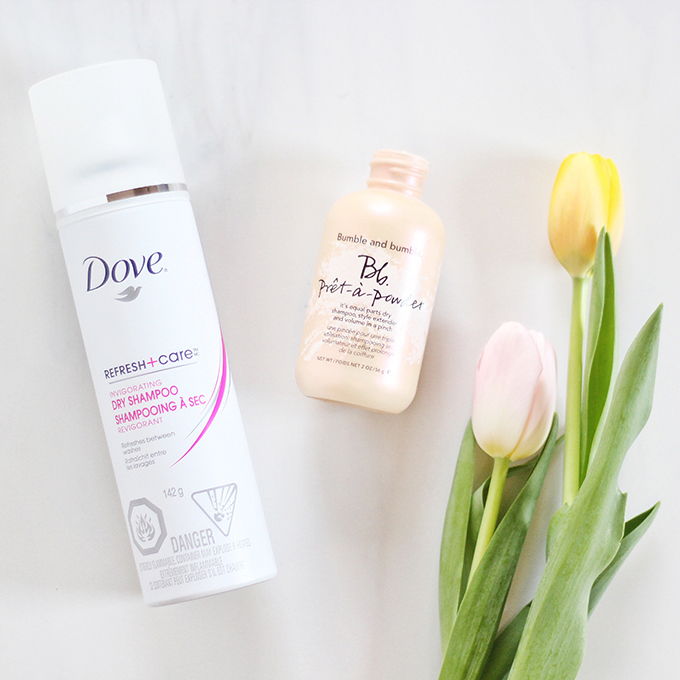 ---
Dove Refresh + Care Invigorating Dry Shampoo | Bumble and Bumble Prêt-à-Powder
---
Styling
I'm planning some hair styling posts and tutorials this year, so I'll keep this brief. But I want to mention keeping the heat styling to a minimum (and using good tools) is essential in preserving the health of your hair. I swear by Sultra The Bombshell Curling Wands and I use both the 1″ and 1.5″ barrels to achieve the loose waves I wear most of the time. But, I hold the hair around the wand very briefly and I only curl my whole head on the day I wash it. After that, I rely on dry shampoo, twists, braids and hats to ride my style out until my next wash. Usually I just fix up a few pieces around my face with either a curling wand or a straightening iron on days 2 and 3. Most of the time I actually like my second and third day hair more than my freshly washed hair! If you're curious about how I achieve my signature loose waves, hop over to this post and scroll down to the Soft Waves section (it's #9). You can purchase Sultra both on amazon.ca or at Target (and Canadians, Target now ships to Canada!).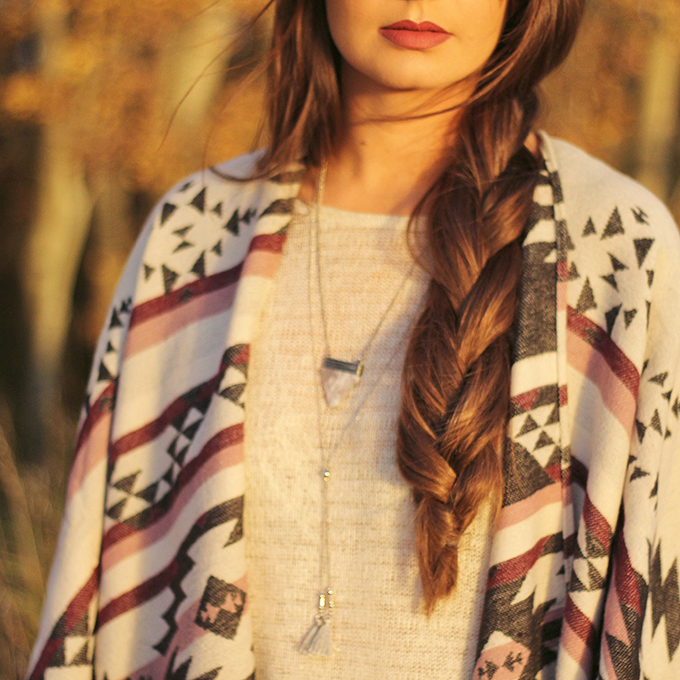 ---
Little Things
Before I go to sleep every night, I give my hair a thorough brushing and pile it all ontop of my head in a big topknot with a scrunchie! Yes, you read that right. No, it's not sexy — but tying your hair up gently with a fabric covered scrunchie is the best way I've learned to both preserve my style and help protect my hair while I sleep. Sometimes if I know I won't be washing my hair the next day I'll even sprinkle some dry shampoo or corn starch into my hair before I brush it out and put it up to help prevent oils from forming over night. It's almost like washing your hair while you sleep! I also do the same thing before I work out to help counteract any sweatiness that may cause my style to drop.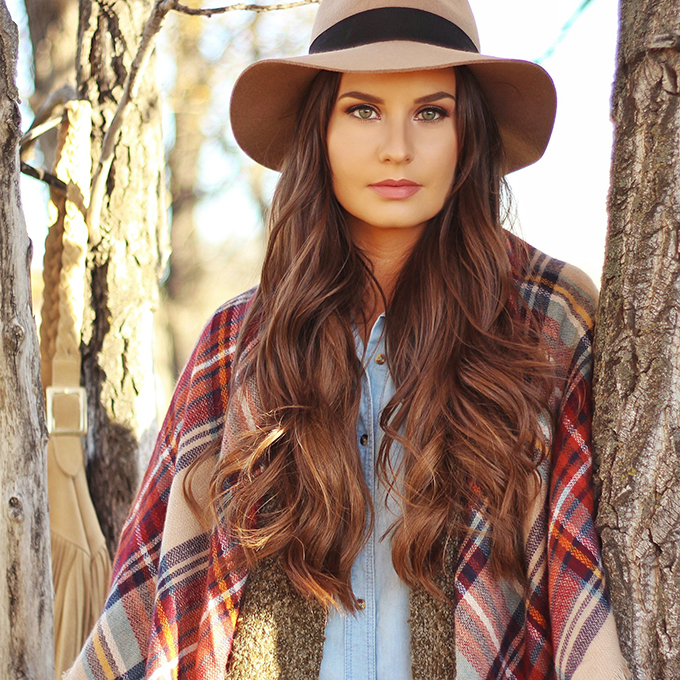 If you've read my Skincare 101 or How to Get a Sunless Summer Glow posts, you know what a stickler I am for good skincare and sun protection. But, most people forget the sun also has a similar effect on your hair! If I know I'm going to be out in the sun for most of the day, I'll wear a hat. Protecting your hair (and scalp) from UV rays will definitely help them stay healthy and also prolong the life of your hair colour. Plus, hats helps to protect your skin, too — and they're cute!
---
Extensions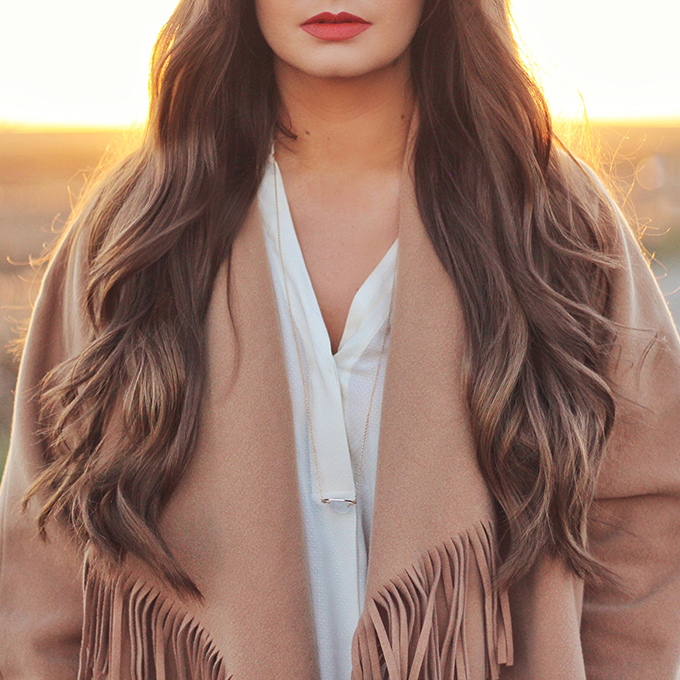 In the summer I ordered some ombre extensions because I wanted the option to clip ombre into my natural hair without the damage. I wore them a few times and I ended up liking the extra volume so much that I coloured them to match my natural haircolour (if you're curious I mixed a 7G and 7W). I wear them about twice a month — usually if I'm getting dressed up, attending an event or a special occasion. I don't wear them often (or for long periods of time) because I feel like eventually they'd begin to damage and break my hair — which is something I experienced with clip ins with I was blonde. I also only wear 2 – 3 wefts at a time. The set comes with 7 pieces of hair and for me personally that's just way too much — but I like mine to look natural. If someone had thinner (or shorter) hair to start with, I could see using the full set. Usually no one can tell when I'm wearing them (once my boyfriend said my hair looked "more bushy at the bottom") but I love the way they look — and that's really all that matters!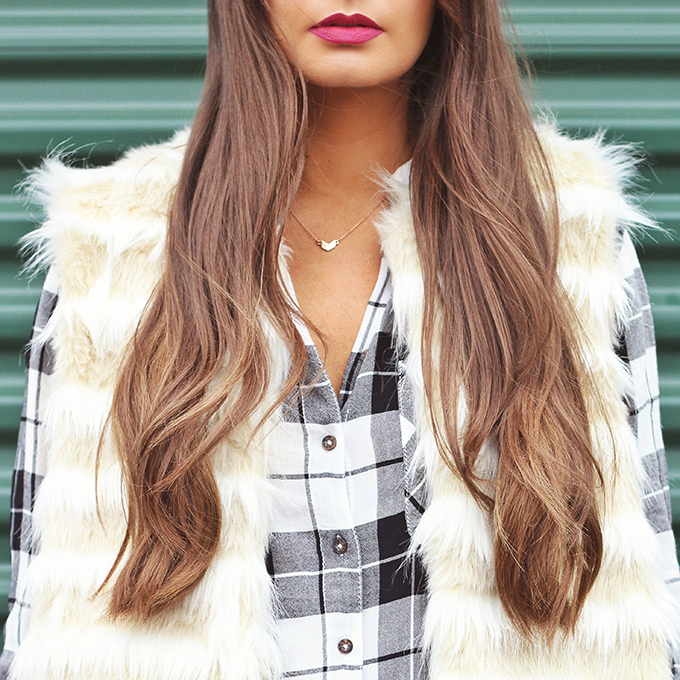 My extensions are same length as my natural hair because I had them professionally cut to blend perfectly. If you're going to invest in extensions, I'd encourage to have them professionally cut to get the most out of them. Think of it like having a dress tailored to fit your body perfectly — it's the same concept! Dawn at Dawn Bradley Hair cut my extensions for me and the process was educational and fun. She also had a great tip — she told me to mark back the wefts with a dot of nail polish and make myself a little reference guide so I know where to place them each time I clip them in. Dawn and I were both impressed at the quality of the extensions and I'd definitely recommend Foxy Locks if you're looking to invest in a set. I think they're totally worth the price! I'm working on a coupon code for you guys if you're interested in ordering a set for yourself, so hang tight and I'll come back and update this post when I have one.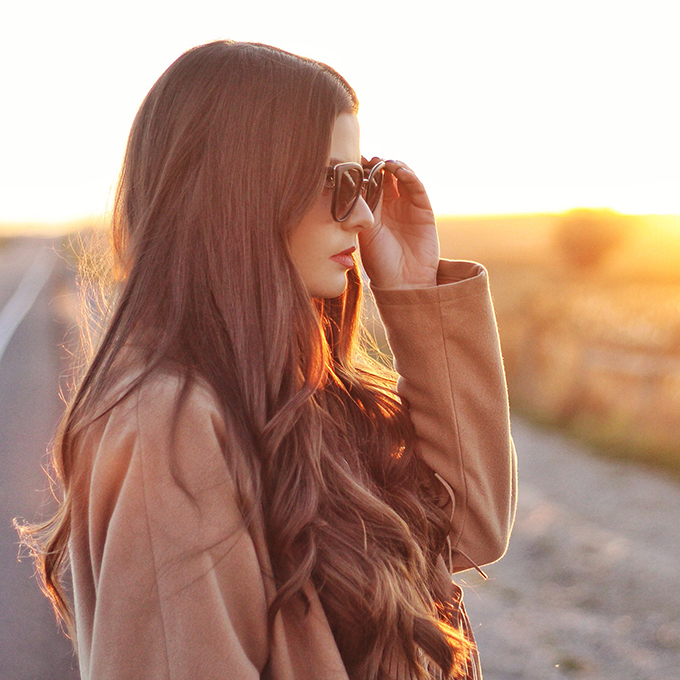 ---
I hope you found this post helpful! Let me know if you have any other hair questions and I'll do my best to help you out. I'm also starting a series of hair posts and tutorials at JustineCelina this year, so let me know what specifically you'd like to see! Thanks for reading.
---
Disclaimer: This post is not sponsored, and contains my genuine thoughts and recommendations. JustineCelina uses affiliate and referral links, which allow me to receive a small commission when you make a purchase through one of my links. Your purchases help to support JustineCelina.com!
Save