---
If you're a beauty lover looking for some reading material this long weekend, you're in luck — it's August Beauty Favourites time! August was a very experimental month for me beauty-wise because I purged and reorganized my entire makeup collection. Having been a beauty lover for many years before I started blogging I've accumulated quite the stash, which has grown exponentially this past year and a half since starting JustineCelina! I'm finding the need to reevaluate what I'm using and loving more often and also determining which products could find a better home. So, I packed up tons of goodies for friends and family and also donated some makeup to a local women's shelter.
In my reorganizing, I set aside products that hadn't seen much love recently and experimented with them in August — so I was a bit all over the place in terms of what I used each time I did my makeup. My August Beauty Favourites are a mixture of tried and true products in new colours, along with some brand new ones! Stay tuned for a beautiful, warm red liquid lipstick, a fantastic loose setting powder, some subtly colourful smoky eyeshadows, an inexpensive cream to powder highlighter and a heavenly scented dry shampoo from the drugstore!
---
AUGUST 2016 BEAUTY FAVOURITES
---
USD $6.00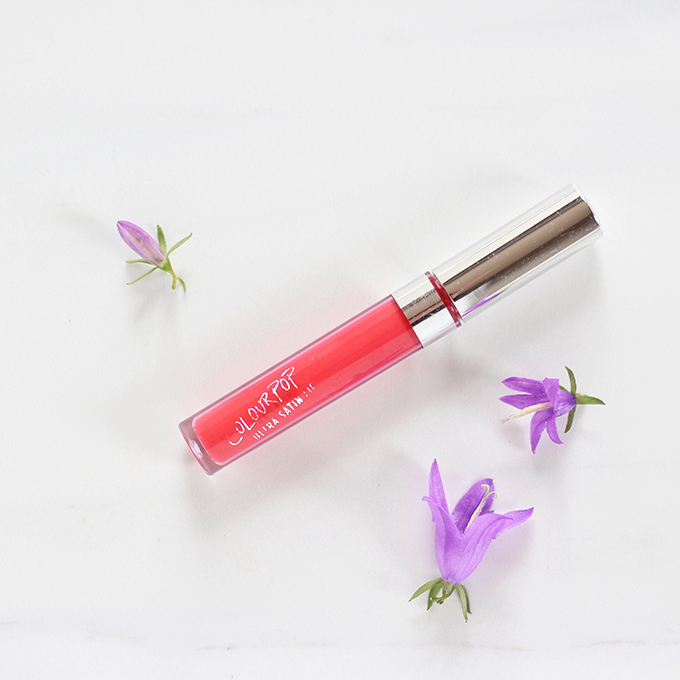 What I wore on my lips varied massively in August, but I did find myself reaching for Colourpop's Ultra Satin Lip in Cozy whenever I wanted something bold. I love orange based reds in the summertime and Colourpop's Cozy is a perfect, true orange red. If you're looking for a flattering red shade (ie: doesn't make your teeth look yellow) with some warmth to it, definitely check Cozy out! If you're curious about other shades from Colourpop's Ultra Satin Lip range, I have a comprehensive review. I'm also wearing Cozy shade in a recent style post.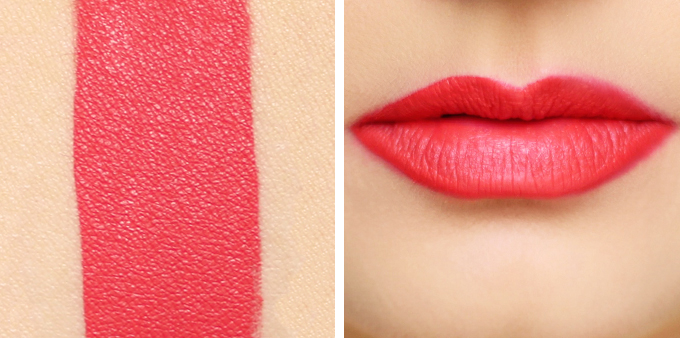 I'm wearing Colourpop's Ultra Satin Lip in Cozy
---
CDN $47.00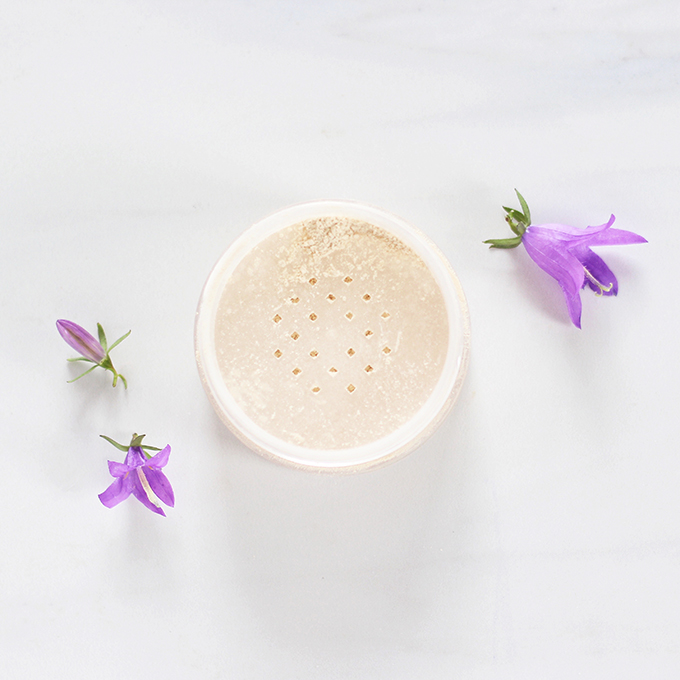 This is another product I've owned for months and it took me awhile to figure out how to work with it. The beauty community raves about using this powder to set your undereye concealer and bake you face — and I personally can't get on board with that! I've tried many loose, translucent powders over the years to set my undereyes, but nothing compares to the Tarte Smooth Operator Amazonian Clay Finishing Powder to keep this looking smooth and almost airbrushed (review and how I use it). During August I found my skin to be a lot more oily than usual and started using a damp Beauty Blender coated with the Laura Mercier Translucent Loose Setting Powder to set my face (excluding the undereye area). This combo and method of application does an amazing job at keeping me matte for longer and it's also undetectable on the skin. If you oily skinned gals are looking for a bulletproof method to set your makeup, try pressing the Laura Mercier Translucent Loose Setting Powder into your skin with a damp Beauty Blender, then using a brush to sweep away the excess (and hop over to my Makeup Brush 101 for powder brush recommendations)!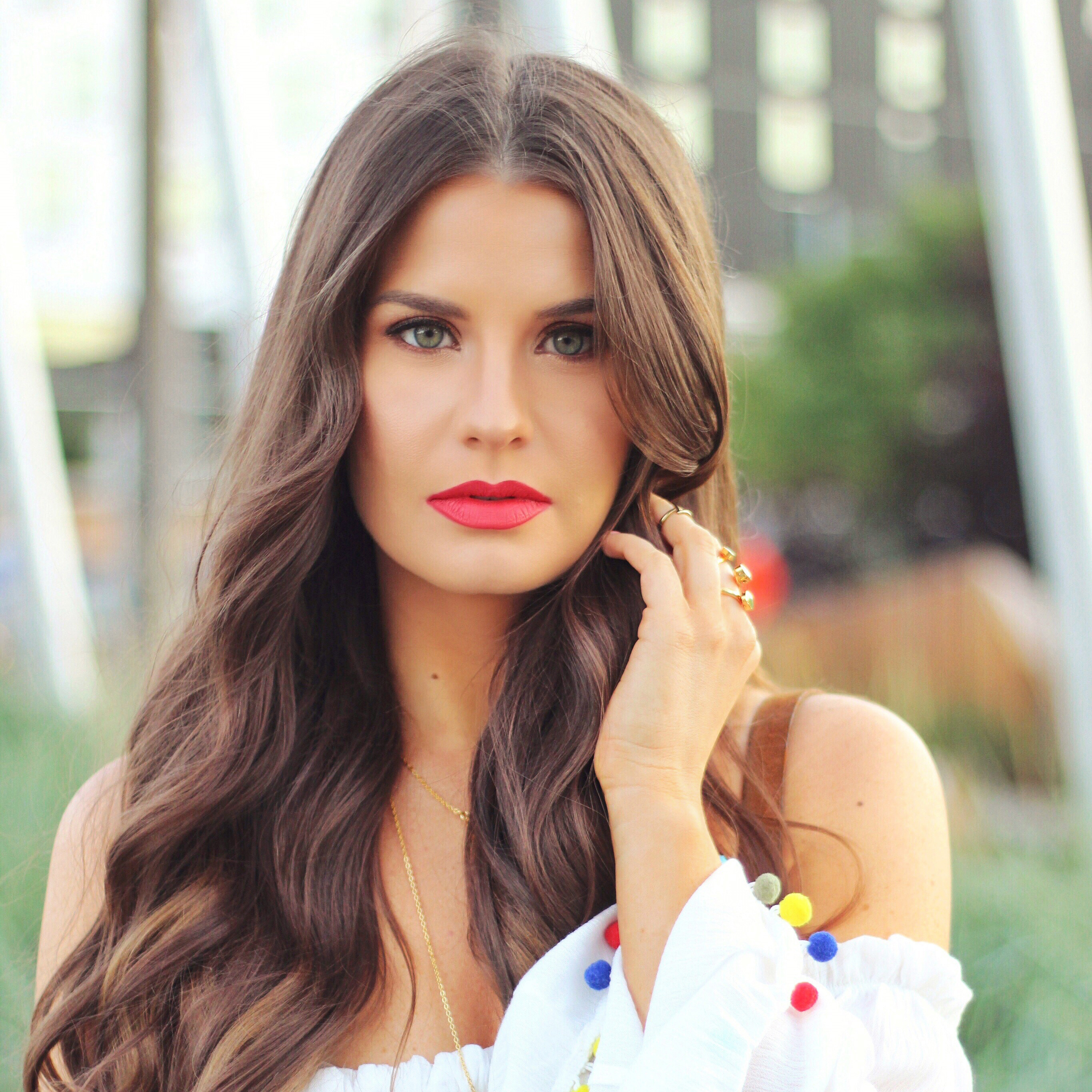 I'm wearing Laura Mercier's Translucent Loose Setting Powder to set my foundation

---
USD $5.00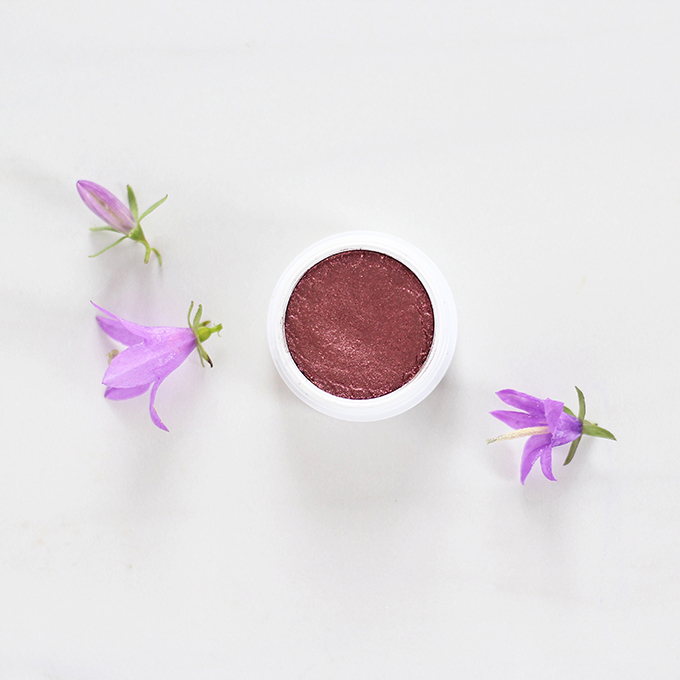 When I wasn't wearing a bold lip in August, I was wearing a smoky eye. I attended a lot of evening events and a wedding last month and gravitated towards a smoky eye with a nude(ish) lip most of the time (nude lips are essential when you're eating while socializing!). Maybe you green eyed ladies can relate, but I personally find that traditional black and grey smoky eyes aren't very flattering — so whenever I wear a smoky eye I always like to add some subtle, warm colour. I wore Colourpop's Super Shock Shadow in Stereo as the star of my smoky eyes during August. It's an absolutely stunning metallic, blackened burgundy with dimensional micro glitter — a rich, smoky hue perfect for the summer to fall transition. I wore it paired with the e.l.f. Mad for Matte Eyeshadow Palette often!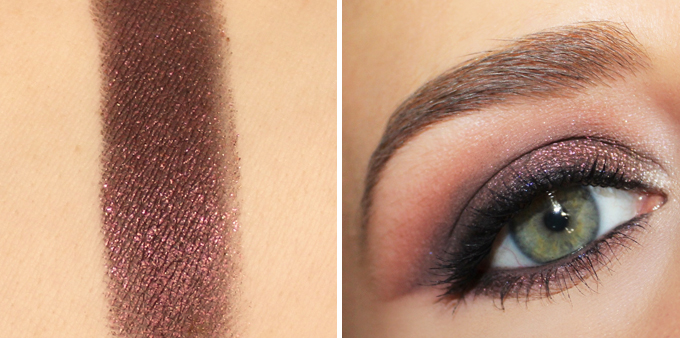 I'm wearing Colourpop Super Shock Shadow in Stereo on my upper lid, paired with e.l.f. Mad for Matte Eyeshadow Palette
---
USD $10.00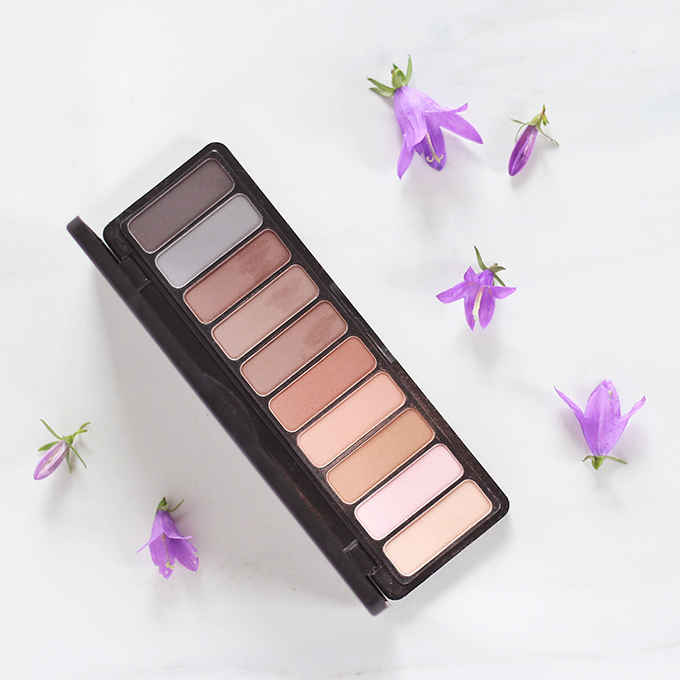 If you've been with me for awhile, you may remember that I mentioned attending the #LDBeauty event earlier this summer hosted by London Drugs Cosmetics. We received lots of new beauty goodies to test and play with — and the e.l.f. Mad for Matte Eyeshadow Palette was one of them. Initially I remember swatching the palette and thinking it was nice — then it disappeared into my eyeshadow drawer. During my reorganization last month I hauled it out and ended up wearing it almost every time I wore makeup! The e.l.f. Mad for Matte Eyeshadow Palette is a fantastic, all matte eyeshadow palette from the drugstore (which is a rarity). The shadows are smooth, blendable and easy to work with — I love the array of dark to light shades and the unique tones of these neutrals. It's a great palette to pick up if you're looking for some matte eyeshadows to compliment other statement shades you already own (like the Colourpop Super Shock Shadow in Stereo, for example). Matte shadows are a necessity to complete any eyeshadow look and this palette offers variety and quality that can't be matched at the drugstore.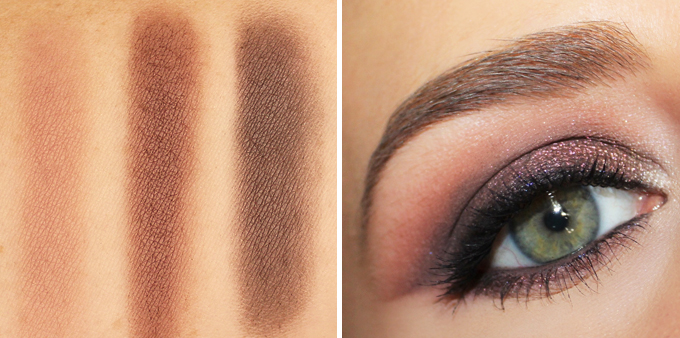 I'm wearing the e.l.f. Mad for Matte Eyeshadow Palette for a smoky effect, paired with Colourpop's Super Shock Shadow in Stereo on my lid
---
USD $8.00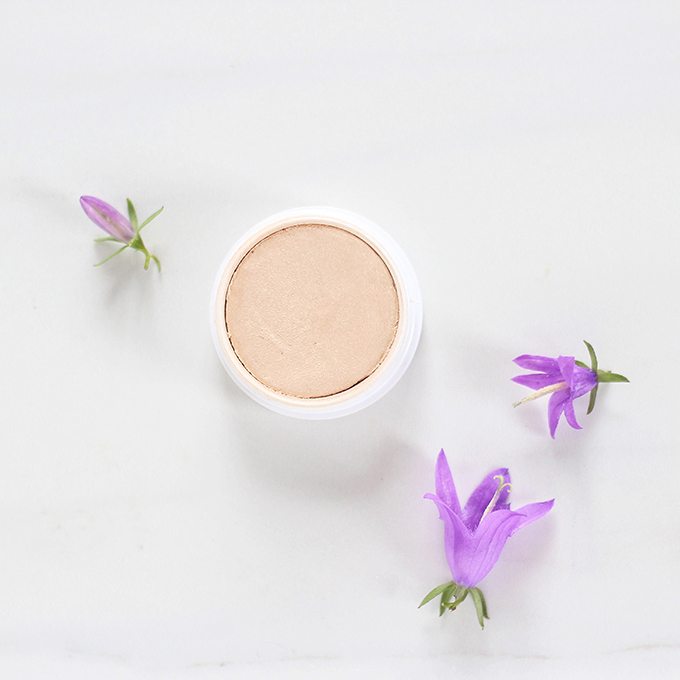 You guys know how much I adore Colourpop — their products trickle into nearly every monthly beauty favourites post! I've also turned a lot of you onto the brand, probably because of the constant praise I give their liquid lipsticks and eyeshadows. Did you know they also make highlighters? I ordered a few highlighters last summer when they first launched and they also found their way into the depth of my makeup drawers. Last month I pulled them out again and found myself wondering why I hadn't been using them all along! The Colourpop Super Shock Cheek in Lunch Money is a stunning, universally flattering light gold shade that just melts into the skin. Like their other potted products, it's a cream-to-powder finish — meaning it feels like a cream to the touch, but transforms into a powder once blended onto the skin. I find the Colourpop highlighters really need to be buffed into the skin to look natural (see Makeup Brush 101 for highlighting brush recommendations), but once they're on they last all day with almost no fading. If you're looking for an unconventional highlighter available in some really unique shades, I'd recommend picking up a couple with your next Colourpop order! I also own Butterfly Beach and Highly Waisted, which I enjoy as well — they just aren't as universally flattering or versatile as Lunch Money.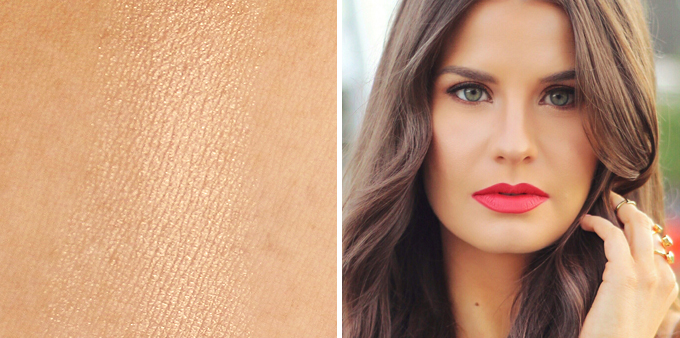 I'm wearing Colourpop's Super Shock Cheek in Lunch Money on the tip of my nose and tops of my cheekbones
---
CDN $8.76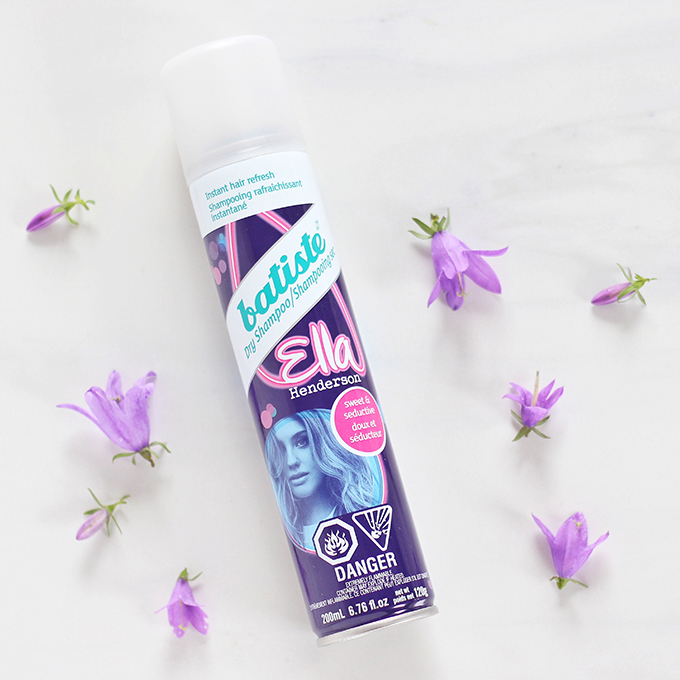 If you've been a long time reader, you'll have heard me rave about Drybar products before. In fact, I mentioned their Triple Sec 3-in-1 back in my first ever monthly beauty favourites post. While I love that product, it's quite expensive, so I reserve it for special occasions. The Batiste Special Edition Ella Henderson Dry Shampoo (admittedly, I had absolutely no idea who Ella Henderson was before Googling her prior to posting) is an exact scent dupe for the Drybar Triple Sec 3-in-1 — that signature Drybar scent that's absolutely divine. It's definitely a polarizing scent though, so you'll either love it or hate it — I'd describe it as warm, vanilla based, and a touch powdery. The Batiste Special Edition Ella Henderson Dry Shampoo a fantastic dry shampoo at a drugstore pricepoint! It doesn't provide the texture or grit that Drybar's Triple Sec does, but it works really well to refresh my hair, diminish oil, add a bit of volume and an amazing fragrance. If you want to switch things up in the dry shampoo department, pick this limited edition release from Batiste up (I purchase mine at Superstore)! And if you're curious about how I use dry shampoo as part of my haircare routine, hop over to Haircare 101 + My Tips for Long, Strong, Healthy Hair.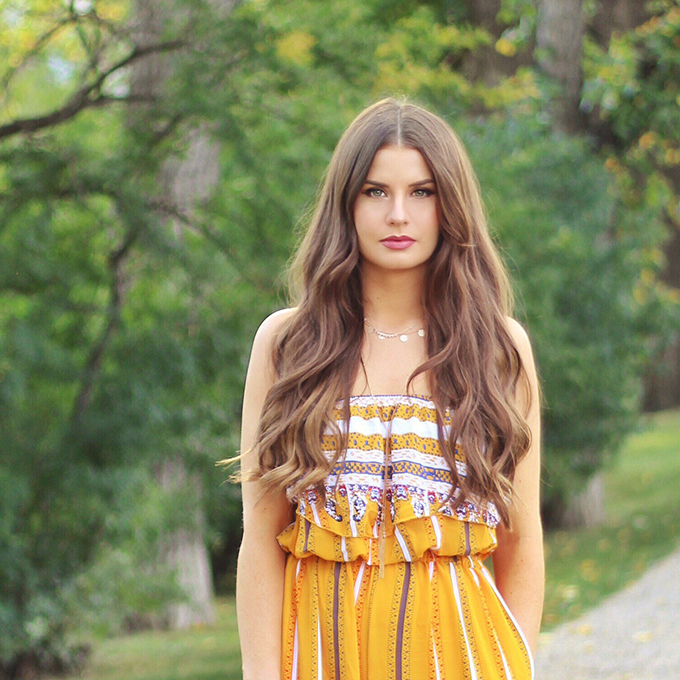 I used the Batiste Special Edition Ella Henderson Dry Shampoo to revive my second day hair. This style post is now live!

---
Did you guys make any awesome new beauty or haircare discoveries in August? If you did, leave me a comment and we can chat!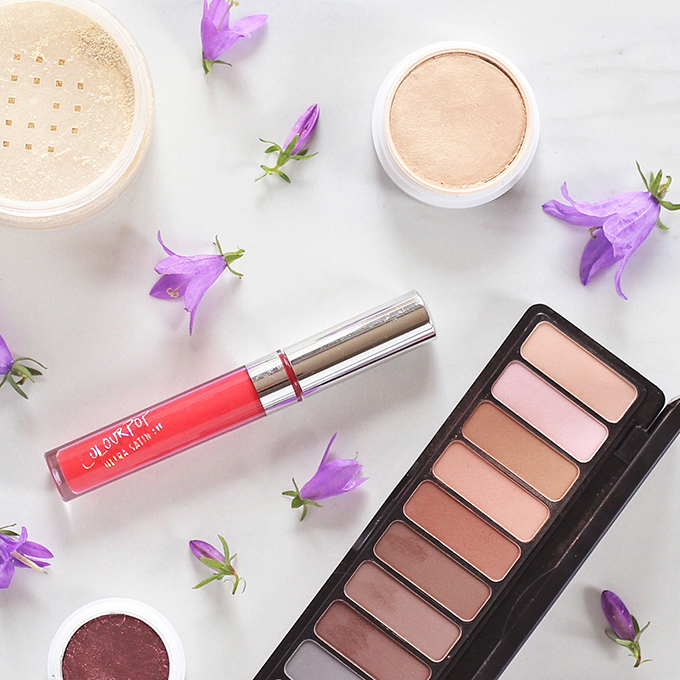 P.S. — Colourpop is running a long weekend promotion where you can receive 1 – 4 new Ultra Matte Lips free along with your order, depending how much you spend. So if you've been eyeing anything, now would be a great time to place an order! You can also use the code THANKSBABE for $5 off of your first order (new customers only). Happy shopping — if you grab anything let me know, I love to shop vicariously though you!
---
Disclaimer: Products marked with * indicate press samples provided for editorial consideration with no obligation for feature or review. This post is not sponsored, and contains my genuine thoughts and recommendations. JustineCelina uses affiliate and referral links, which allow me to receive a small commission when you make a purchase through one of my links. Thank you for supporting the brands that JustineCelina.com!
Save
Save
Save
Save
Save
Save
Save
Save
Save
Save
Save
Save
Save
Save
Save
Save
Save
Save
Save
Save
Save
Save
Save
Save
Save
Save
Save
Save
Save
Save
Save
Save
Save
Save
Save
Save
Save
Save
Save
Save
Save
Save
Save
Save
Save
Save
Save
Save
Save
Save
Save
Save
Save
Save
Save
Save
Save
Save
Save
Save
Save
Save
Save
Save
Save
Save
Save
Save
Save
Save
Save
Save
Save
Save
Save
Save
Save
Save
Save
Save