---
Can you believe it's September already? It seems like this summer was shorter than most, so I'm excited to bring you one last dose of summer beauty inspiration today! August is all about sunflowers for me, so I used them to style today's post — they're just so bright and happy, aren't they?! This was a busy month for me, with lots of travel, so all of these products are convenient and long wearing.
There are also a few new products I discovered — including the best mascara I've ever tried, a great dry shampoo for brunettes, an amazing mattifying powder that makes you look like a walking Instagram filter, and the lip gloss shade we all wore for Kelsey's lakeside wedding! It wouldn't be a favourites post without a few Colourpop products — and they're having a sale right now (they never have sales)!
---
C $42.00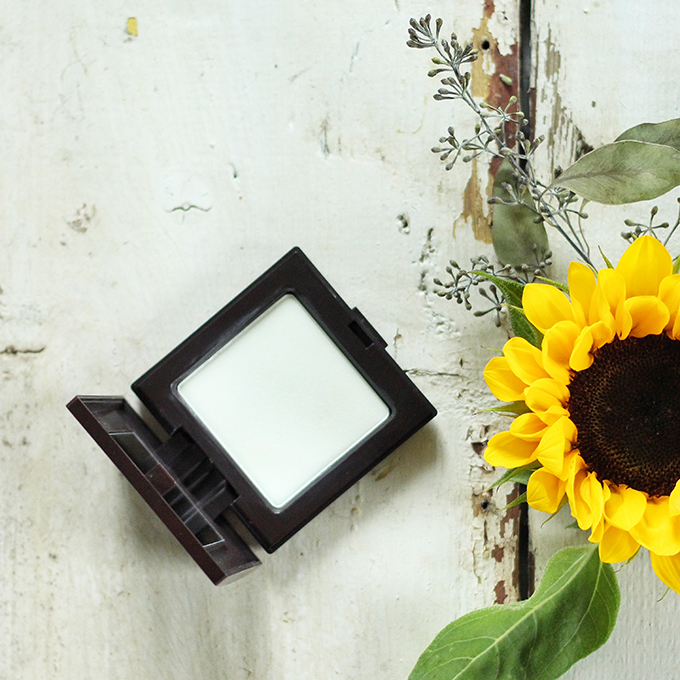 I used up my setting powder from Essence (which I liked for a simple setting powder), but I thought it was time to try something new. Last time I was in Sephora, this caught my eye — I'd never heard anything about it, and something about it intrigued me. I swatched it on my finger, and was blown away by how velvety this powder was — it's one of the silkiest, smoothest powders I've ever touched. I decided to pick it up this month, and I really love it. As the name implies, it does have a 'soft focus' effect on the skin — like a photo filter for your face, but in real life! Something about this powder blurs imperfections in the skin and makes the skin's surface appear smoother and more flawless. It also does a good job at keeping me matte throughout the day, and I think in part that's because I've been using it with the sponge that comes with the compact. The directions say to use the sponge to press the powder into the skin, and then sweep the excess away — and that's exactly what I've been doing. Plus, I like the slight green tinge this powder has to counteract redness in the skin. Overall, this is a fantastic setting powder for those of you with combo / oily skin. I also used this on the wedding party, and it worked well for all the girls. Try it with the Covergirl Outlast Stay Fabulous 3 in 1 Foundation for a super long wearing base!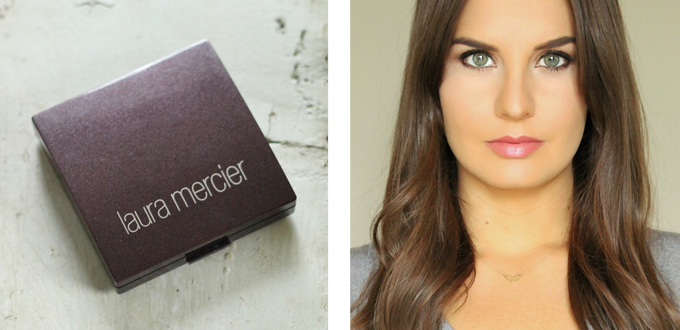 I'm wearing Laura Mercier Smooth Focus Pressed Setting Powder Shine Control overtop of Covergirl Outlast Stay Fabulous 3 in 1 Foundation in shade 857 Golden Tan.
---
US $6.00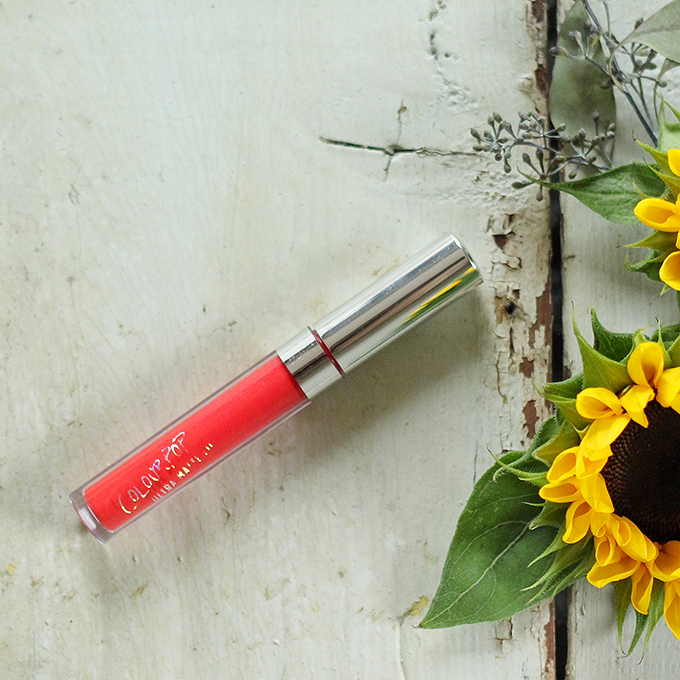 I recently reviewed 10 shades of the new Ultra Matte Lips, so if you're interested for more information on the formula, wear time, etc, check that post out! As soon as I received my order, I had to put Succulent on — it is the prettiest bright, orange-based red. It's my favourite colour of the range, and it makes your teeth look super white! Succulent wore well through dinner and drinks, I'd say abut 7 – 8 hours before you need a serious retouch. These Ultra Matte Lips are a great inexpensive liquid lipstick if you're looking to try the formula or expand your collection. (Pssst — Colourpop is having a sale right now, and they never have sales! More deets at the bottom of the post!)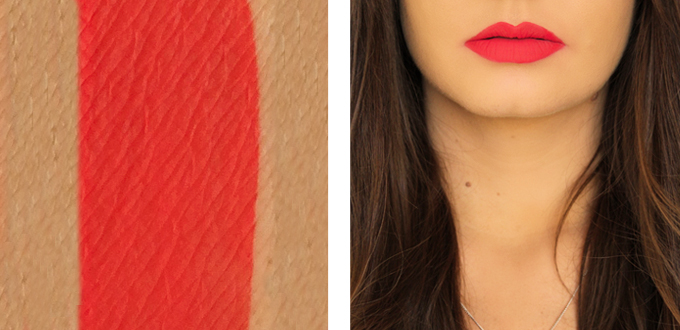 I'm wearing Colourpop Ultra Matte Lip in Succulent on my lips.
---
C $6.97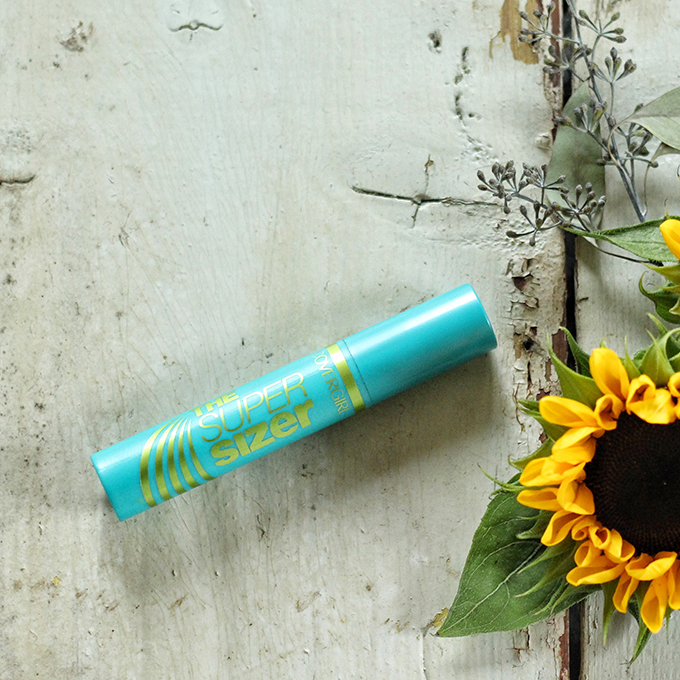 Covergirl managed to make a new mascara that I love even more than my holy grail drugstore mascara, Covergirl LashBlast Volume Mascara (review here)! I didn't think it was possible, but this stuff is seriously amazing. It's my favourite mascara I've ever tried — and that's really saying something! I actually think the formula in The Super Sizer is similar to Lash Blast Volume, but it's the brush that makes them so different. Both are a rubber bristle brush, but that's where the similarities end. The Super Sizer has a long, thin brush with short, sparse bristles on 2 sides, that get longer as they reach the tip. I know it seems weird, but honestly it makes your lashes looks almost fake — I can't believe how it makes my lashes look! It's really easy to get every single lash coated from root to tip, and it doesn't get clumpy at all. I usually wear 2 coats on my upper lashes, and love the look it gives me. I used this on Kelsey (and myself) on her wedding day, and it held up without a single smudge or flake through lots of wind, rain and happy tears! The formula I purchased isn't waterproof, but like the Lash Blast Volume, it is waterproof for all intents and purposes — just easier to remove than a traditional waterproof formula.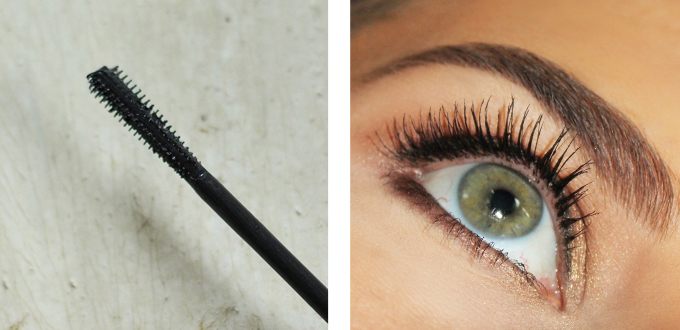 I'm wearing two coats of  Covergirl The Super Sizer by LashBlast Mascara in Very Black on my upper lashes.
---
C $9.97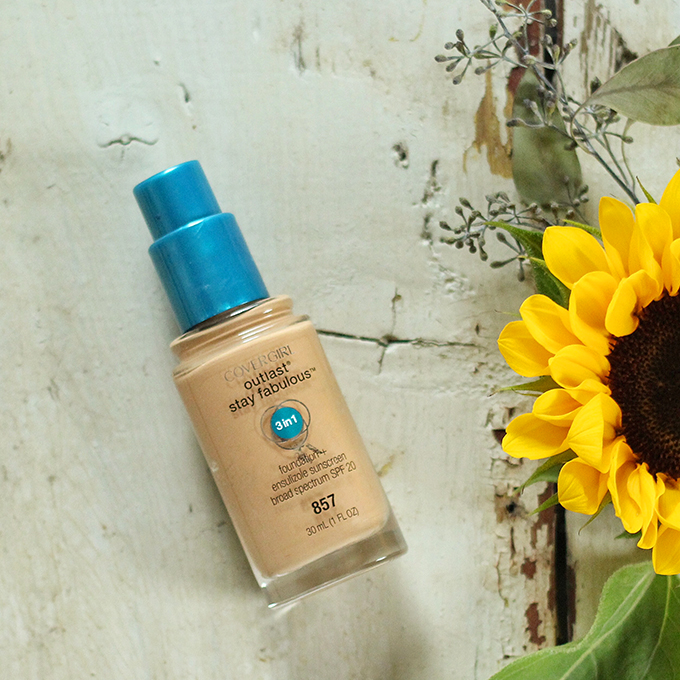 I used up my Estee Lauder Double Wear last month, and wanted to wear something during the day with SPF, so I switched over to this one. I discovered this foundation last summer in Napa Valley (I forgot my foundation at home, so picked this up for the trip), and I remember really loving it. Well, the flame is rekindled! Between this, and the L'Oreal Infallible Pro-Matte, I don't think I'll actually repurchase Double Wear, since my new favourite foundations are both drugstore! Covergirl Outlast Stay Fabulous 3 in 1 Foundation in shade 857 Golden Tan is extremely comparable to Estee Lauder Double Wear Stay-in-Place Makeup in 2W2 Rattan — in fact the shades are nearly identical — but I actually think the Covergirl wears a bit longer (8+ hours) and stays more matte throughout the day. Combo / oily skinned girls, if you haven't checked this amazing foundation out yet, I highly recommend you try it. It's my perfect summer foundation! The only downside is that the packaging gets extremely messy — the foundation gets all over the cap (not pictured here… for a reason. Haha.) Note: since I purchased mine in the US, the shade is 857, but in Canada, the equivalent is 957.
P.S. – I'll always list more information about my skin and foundation shade comparisons at the bottom of a post when I mention a foundation if you're curious if my shade may work for you.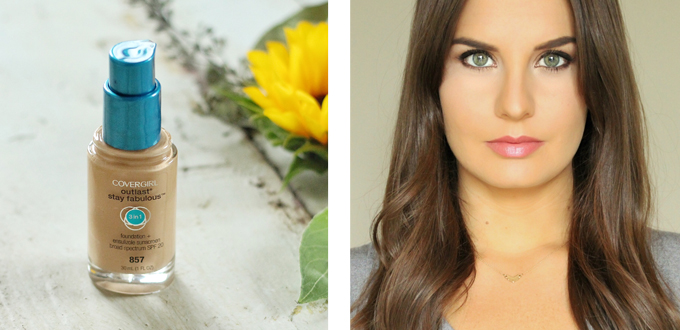 I'm wearing Covergirl Outlast Stay Fabulous 3 in 1 Foundation in shade 857 Golden Tan with Laura Mercier Smooth Focus Pressed Setting Powder Shine Control on top.
---
C $15.00


Lychee Luxe will always hold a special place in my heart, because it's the lipgloss we all wore on Kelsey's wedding day. Kelsey wanted a glossy, peachy pink lip — so I used Jordana Easyliner For Lips in Rose Crush (review here) to outline and fill in the lips, and Bourjois Color Boost Lip Crayon in Orange Crush (review here) all over the lips to leave a stain. Then, when we needed to touch up throughout the day, we used Lychee Luxe — a beautiful coral gloss with a soft golden shimmer. It looked amazing on everyone, it's super pigmented, and it wears well for a gloss — you get about 2 hours out of it. The only thing is that the Lipglass formula is sticky, but I don't mind since it wears so well. Lychee Luxe is a beautiful summery lip gloss that will always remind me of Kelsey and Frank's gorgeous beachy wedding!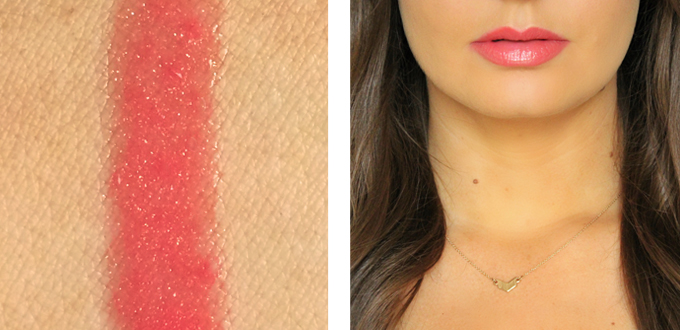 I'm wearing MAC Lipglass in Lychee Luxe on my lips.
---
C $28.50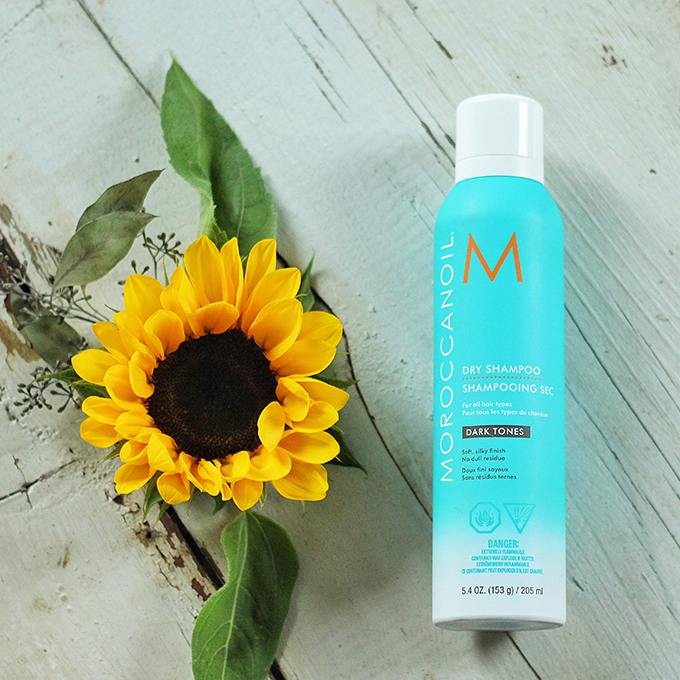 Batiste discontinued my holy grail dry shampoo in Canada (the one for dark brunettes), so I was on the hunt for a new one that didn't make me look like I have grey hair! My friend Kate recommended the MoroccanOil Dry Shampoo Dark Tones to me awhile ago, but I didn't check it out until just last month. What finally prompted me to buy it was the smell — I walked into the room she was using it in and told her that she smelt delicious — I thought it was her perfume, but no, it was this dry shampoo! The spray is an ashy brown colour, but once you massage it into your roots and comb it out, it's totally undetectable. It's actually lighter (in weight / texture) than the Batiste Dark Brown, and I find that it doesn't get all over my fingers and clothes as much. It takes the oil away, without looking completely matte and it also doesn't cause as much residue on the scalp. Overall, I love this stuff, and I do like it better that the Batiste, but it's expensive. I go through dry shampoo like water, and this is about 3 times more expensive than my previous favourite. Brunettes, this is an awesome dry shampoo if traditional formulas leave you looking ashy! But, if you have any more affordable recommendations for me, please leave them in the comments below.
---
US $5.00 each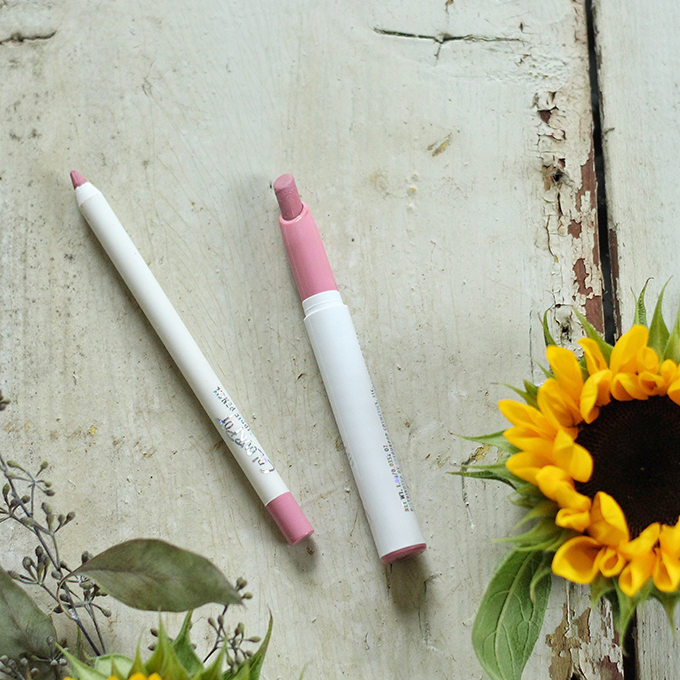 Whenever I wasn't wearing a bright lip this month, I gravitated towards this matching Lippie Stix and Pencil from Colourpop. Westie is a soft, dusty baby pink with a bit of lilac in it — I picked it up because I don't usually wear colours like this, and it's completely out of my comfort zone! I'm really surprised by how much I love it, since I usually wear warmer pinks and nudes. Westie looks really fresh, and it's so soft and pretty — I got lots of compliments each time I wore it. Westie wore for about 5 – 6 hours on me, which is typical of their matte formula, especially when you use the liner to line and completely fill in your lips before applying the lippie stix. I've mentioned Colourpop Lippie Stix and Pencils many times here at JustineCelina, if you're interested in other colours! (Pssst — Colourpop is having a sale right now, and they never have sales! More deets at the bottom of the post!)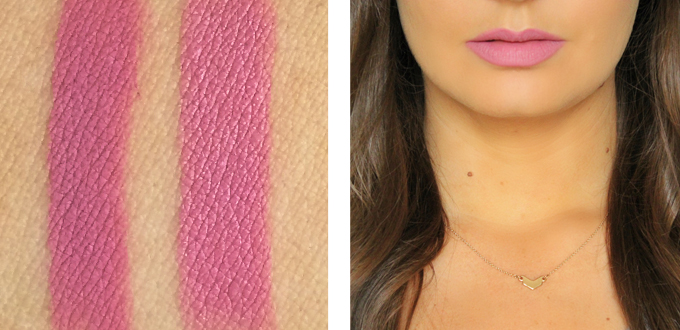 I'm wearing Colourpop Lippie Stix & Pencil in Westie on my lips.
---
C $17.44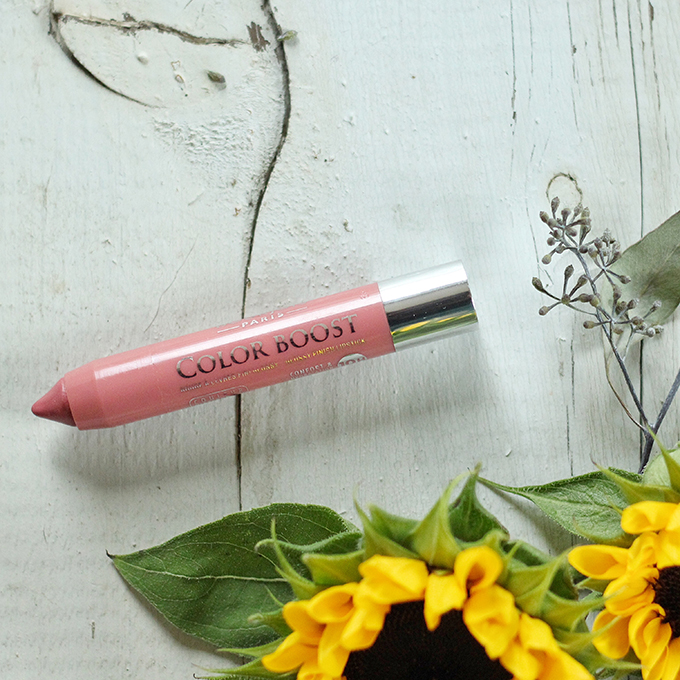 This was my super low maintenance lip colour for August! A perfect throw-in-your-bag and apply without a mirror type of product with SPF. Last month I mentioned I loved the Colour Boost Lip Crayon in the shade Orange Punch (review here). Proudly Naked is a softer, sheerer shade. It's basically gives your lips a pretty, slightly pink sheen that's not sticky at all. I wore this a lot at the lake last week — I love it because it's comfortable, super hydrating, easy to apply, and you can wear it over anything, or nothing. It's like the yoga pants of lip products! Canadians can find the Colour Boost Lip Crayons at Shoppers Drug Mart, but they don't have this shade in-store, so I ordered mine online from ASOS.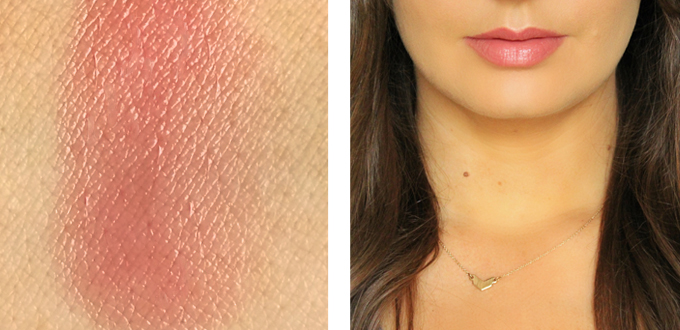 I'm wearing Bourjois Color Boost Lip Crayon in Proudly Naked on my lips.
---
About My Skin
Skin Type
Combination, sensitive, acne prone. I only use fragrance free skincare products.
Skin Tone
Light / medium with yellow-warm undertones | MAC NC 30
Foundation Shade Comparisons
High End
Best match: Estee Lauder Double Wear Stay-in-Place Makeup | 2W2 Rattan
Makeup Forever Matt Velvet + Mattifying Foundation | 40 Natural Beige
Kat Von D Lock-it Foundation | Medium 53
Dermablend Smooth Indulgence Foundation | Sand Beige
Drugstore
Flower Cosmetics BB Cream | BB2
L'Oreal Magic Nude Liquid Powder Foundation | 320 Natural Beige
L'Oreal Infallible Pro-Matte 24 HR Foundation | 105 Natural Beige
L'Oreal True Match Foundation | W3 – W4
Maybelline Fit Me! Matte + Poreless Foundation (Normal to Oily) | 220 Natural Beige
Physicians Formula Youthful Wear Spotless Foundation | Medium Beige
Covergirl Outlast Stay Fabulous 3 in 1 Foundation | 857 Golden Tan
EX1 Invisiwear Liquid Foundation | F200
---
Colourpop never has sales (this is the first time!), so if you want to pick something up, here are the details:
• Spend $40 get $5 off
• Spend $60 get $10 off
• Spend $80 get $15 off
• Spend $100 get $20 off
No code necessary. Offer valid 9/3/2015 11:00am PST – 9 /6/2015 11:59pm MST. And, if you've never ordered from them before, use code THANKSBABE for $5 off your order.
---
What were you beautiful people loving during August? If you have any beauty recommendations for me, or try something I've mentioned, be sure to leave me a comment so we can chat beauty! Have a great weekend.
---
Disclaimer: This post is not sponsored, and contains my genuine thoughts and recommendations. JustineCelina uses affiliate and referral links, which allow me to receive a small commission when you make a purchase through one of my links. Your purchases help to support JustineCelina.com!