---
If you read any of my beauty posts, read this one! Today I'm rounding up all my 2015 beauty favourites in one post. If you've been with me for awhile, you know I absolutely love makeup, playing with beauty products, and experimenting with different looks. Over the years I've tried pretty much everything — and I'm definitely very particular when it comes to what I use and like. These are the absolute best, cream-of-the-crop products that I think can work for anyone! I continue to use and recommend these products again and again — not only for myself, but for family and friends of all ages, ethnicities and skintones.
My 2015 Beauty Favourites are a mixture of drugstore and high end items, so there's really something for everyone. This is a very comprehensive post — so set aside an hour, grab a notepad and a cocktail, and let's dive into my 2015 Beauty Favourites!
---
2015 BEAUTY FAVOURITES
---
My 2015 Beauty Favourites are categorized by section below. For each item, I've included the highlights, but also linked back to previous reviews and favourites shades. Just click on the coloured "Review" link for a full review on any product mentioned. If you like, you can also shop right from this post by clicking on the coloured product links. Let's get started!
---
FACE
---
Foundation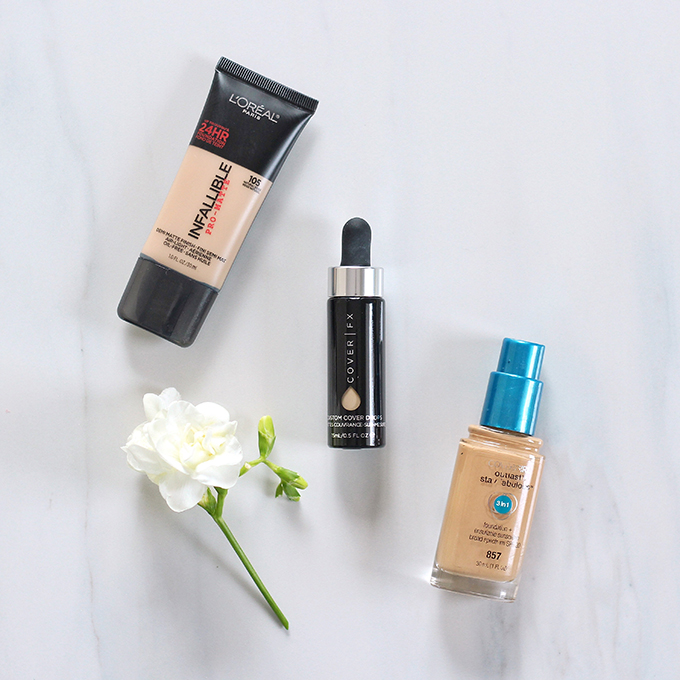 L'Oreal Infallible Pro-Matte 24 HR Foundation in 105 Natural Beige
2015 was the year I switched from high end to drugstore foundations — simply because these two work better for me than any high end foundations I've tried! This one from L'Oreal is my everyday, go-to foundation. It keeps me matte all day, is fragrance-free, doesn't irritate my skin or break me out, and shade 105 is my perfect match. I've recommended this foundation to so many combo / oily skinned ladies who love it too. It doesn't have an SPF, so it's perfect for nighttime or flash photography.
>> Review
Covergirl Outlast Stay Fabulous 3 in 1 Foundation in 857 Golden Tan
My other everyday, go-to foundation when I'll be mostly be outdoors. Another one that keeps me matte all day, is fragrance-free, and doesn't irritate my skin or break me out. The shade 857 Golden Tan airs on the darker side of my range, but I can lighten it up with the next product on my list in winter months. It contains SPF so it's ideal for summertime or daily wear.
>> Review
COVER FX Custom Cover Drops in G20
A late discovery — but a truly innovative, irreplaceable product. Since it's hard to find good yellow-undertoned foundation shades in the ranges mentioned above, I use shade G20 to lighten my foundations in the winter. This way they're light enough, but still yellow enough, too. There are a million different ways you can use these drops — make your own BB or CC cream by adding them to skincare, lighten or darken foundation, increase coverage of a lighter coverage foundation, or use them solo to spot conceal.
>> Review
P.S. – I'll always list more information about my skin and foundation shade comparisons at the bottom of a post when I mention a foundation if you're curious if my shade may work for you.
---
Concealer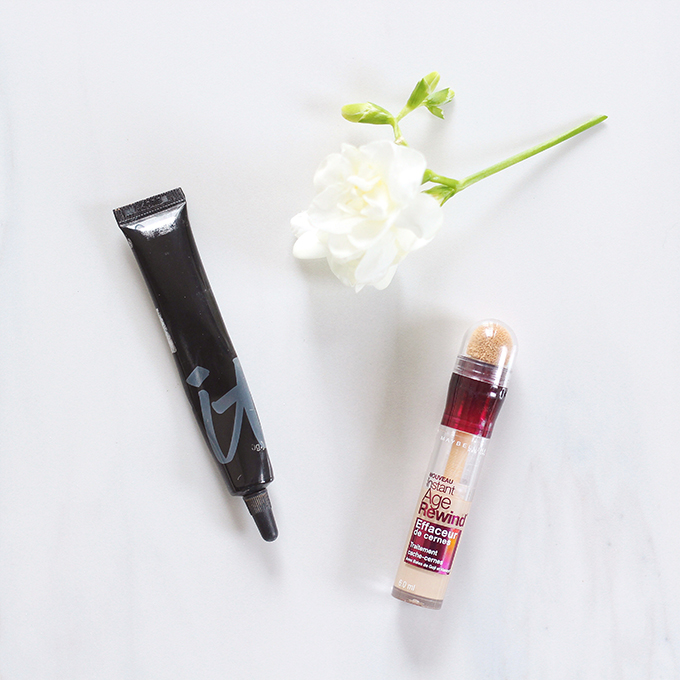 IT Cosmetics Bye Bye Under Eye Concealer in Neutral Medium
A super thick, creamy, salmon-toned, full coverage concealer. A little bit of this goes a long way. I've used this concealer set with the Tarte Smooth Operator Amazonian Clay Finishing Powder on ladies aged 20 – 75, and everyone can't believe how totally smooth and airbrushed this combination makes their undereye area look! I've tried so many other concealers this year, and nothing comes close.
>> Review

Maybelline Instant Age Rewind Concealer in Neutralizer
I love everything about this concealer that I use as a highlighter. It's lightweight, brightening and I like the applicator as well. I use the shade Neutrailzer (which is a yellow-based shade much lighter than my skintone) to brighten up under my eyes for a lifted, awake look. I also use it to highlight other areas of my face.
>> Review
---
Setting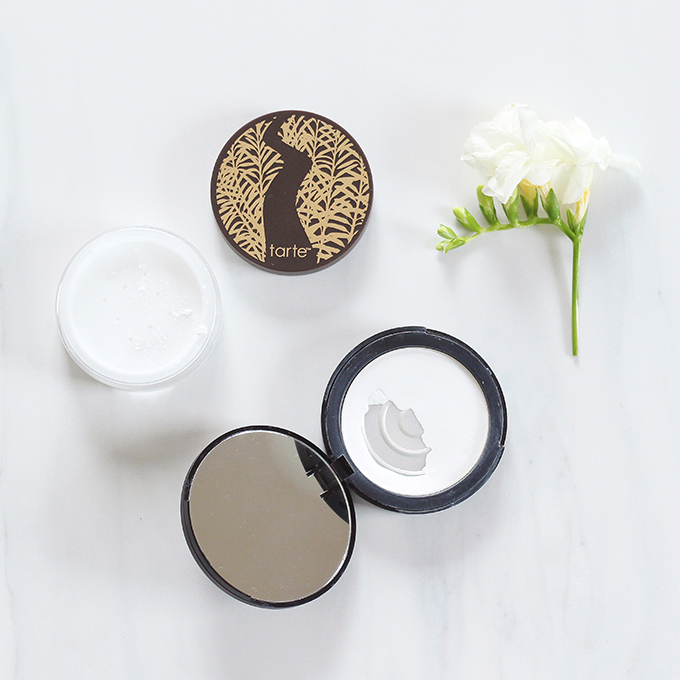 Tarte Smooth Operator™ Amazonian Clay Finishing Powder
Hands down, this is the best loose setting powder I've ever tried (and yes, I've tried the Laura Mercier Translucent Setting Powder, too!). It really does make your skin look totally smooth and airbrushed! My favourite way to use it is to set my under eye concealer with a Beauty Blender. It's a perfect match with the IT Cosmetics Bye Bye Under Eye Concealer.
>> Review

e.l.f. Studio Perfect Finish HD Powder
This is my favorite setting power for the face. A translucent, inexpensive, high quality powder that perfects the look of my skin, while keeping me matte all day.
>> Review
---
Contouring & Bronzing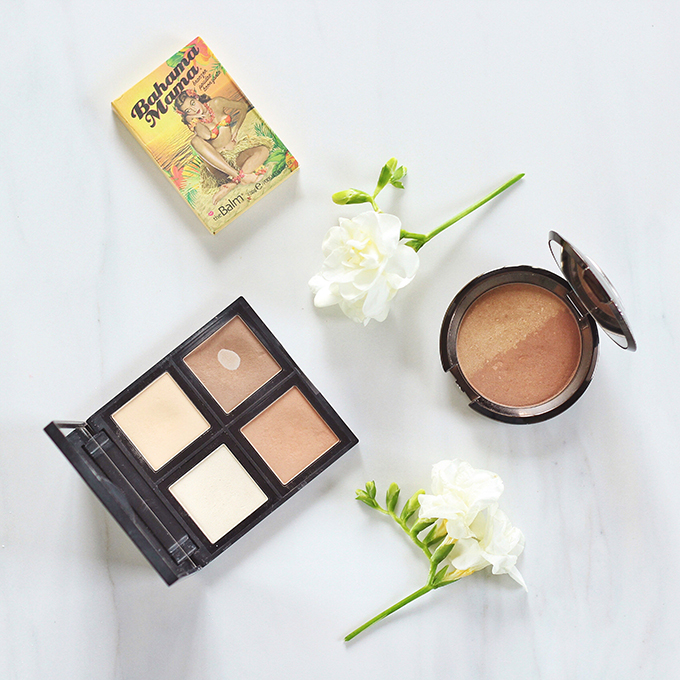 When I want an intense contour, this is my go-to product. It's very dark, so I use it sparingly — I love the golden, but still cool, tone of this powder. I use it for both sculpting and bronzing the face.
>> Review

e.l.f. Contour Palette
A workhorse, bargain beauty product that I think anyone would love. The quality of these powders is amazing, and I love the ease of traveling with this product. The pans are interchangeable, so you can customize your palette — I add blush when I travel. I even use the matte shades as eveshadows!
>> Review

BECCA Shadow & Light Bronze / Contour Perfector
A unique contouring and bronzing compact. I use the dark shade to contour and the lighter shade to bronze. The darker shade adds subtle definition, and lighter shade is very golden-toned — so you're never at risk of looking orange. My go-to product when I want a natural look.
>> Review
---
Blush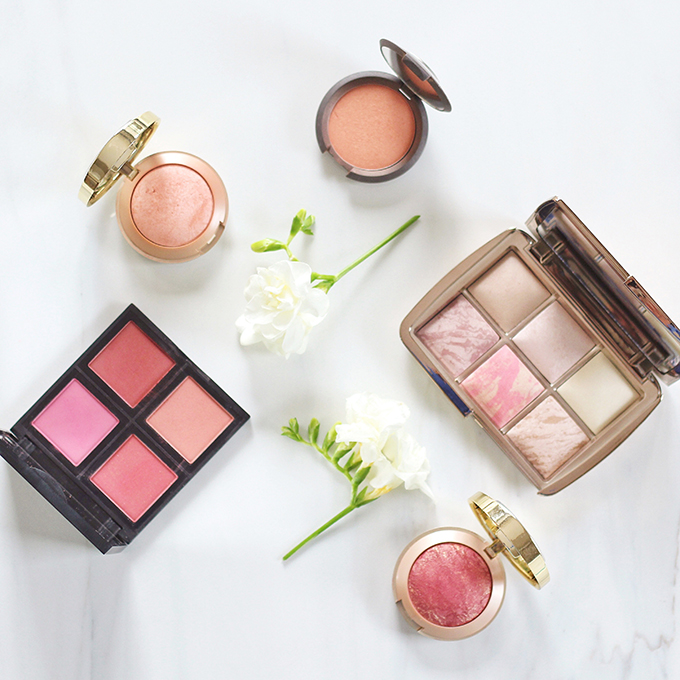 Hourglass Ambient Lighting Blushes
These blushes are a bit of a splurge, but they're also the most unique and beautiful blushes I've tried to date. They impart such a natural, soft flush to the cheeks with just a hint of luminosity — because they also contain the Hourglass Ambient Lighting Powders (another favourite). If you're looking to treat yourself to a luxury item, pick up an Hourglass blush. My favourite shades are Luminous Flush, Diffused Heat, Mood Exposure and Incandescent Electra.
>> Review

BECCA Mineral Blushes
Becca Mineral Blushes are a classic, staple product for me. They're extremely creamy and pigmented, but very blendable. I love the unique shades in this range. My favourites are Songbird, Flowerchild and Wild Honey.
>> Review
These are the best blushes at the drugstore. While they're not a dupe for the Hourglass Ambient Lighting Blushes, they're the closest products I've tried. My favourites shades are Red Vino, Luminouso, Rose D'Oro and Corallina.
>> Review
e.l.f. Studio Blush Palette in Dark
An awesome, inexpensive blush palette with gorgeous, deeper shades. I love creating my own custom compact coupled with the Contour Palette.
>> Review
---
Highlight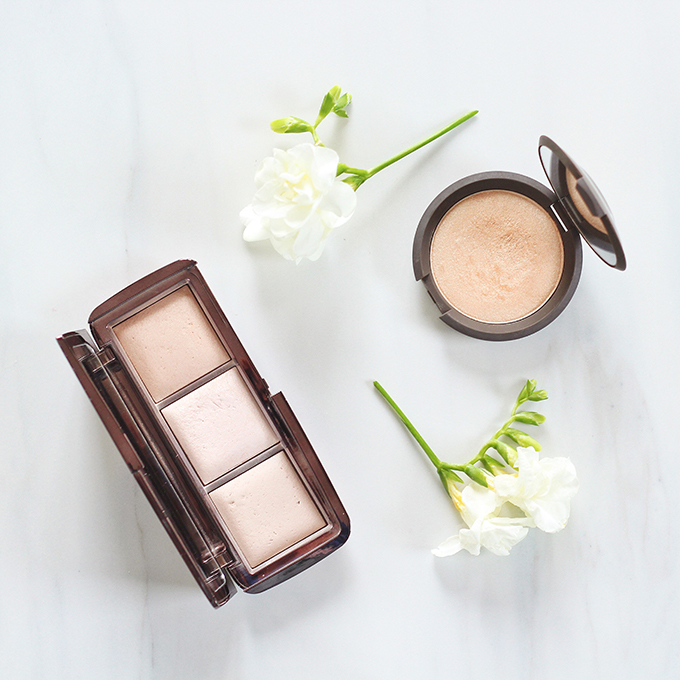 Becca x Jaclyn Hill Shimmering Skin Perfector Pressed in Champagne Pop
At the time I published this post, this limited edition highlighter is still available. Edit to add: this is now a permanent product in Becca's Shimmering Skin Perfector line! Stop reading this post, and click the link above to purchase it! I'm serious. It's the most gorgeous highlighter I've ever used, and suits literally every age and skintone!
>> Review
Hourglass Ambient Lighting Palette
When I want a more subtle glow, the Hourglass Ambient Lighting Palette is my jam. These powders have such a blurring, smoothing quality on the skin. I wear them all the time for blog shoots, or any time I know I'll be photographed! I use these powders both for finishing and highlighting.
>> Review
---
EYES
---
Brows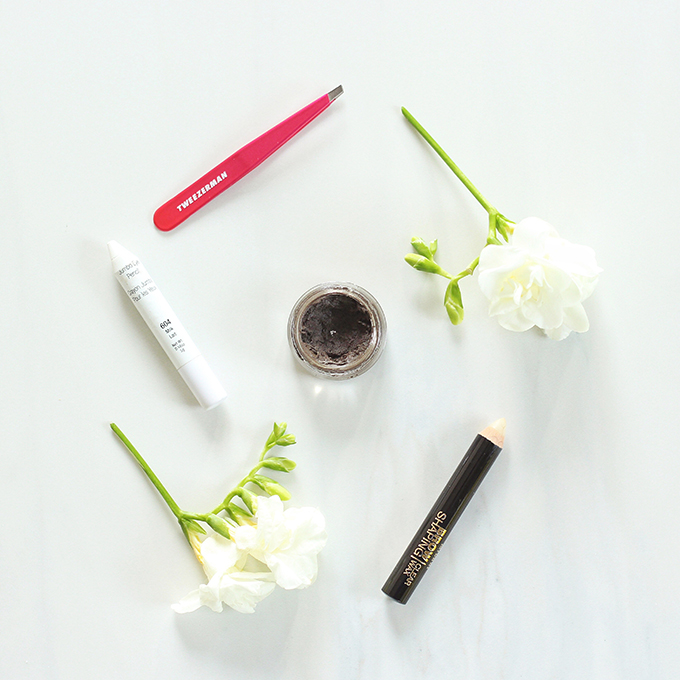 Tweezerman Pink Perfection Slant Tweezer
These tweezers took my brow game to the next level last year! They're ultra-precise, so you can literally get every single stray hair.
>> Review

Milani Brow Shaping Clear Wax Pencil
I love to use a clear wax in my brows before I apply a pomade to help them hold the product and keep their shape all day. This inexpensive brow wax from Milani is the best I've tried.
>> Review

Anastasia Beverly Hills DIPBROW™ Pomade in Dark Brown
This pomade is my favourite way to fill in my brows and add dimension. Dark Brown is a perfect match for my medium brunette hair. I love the way you can use this product for both a natural look, or a more intense brow. Plus, it's totally waterproof.
>> Review
An old standby product I've never mentioned here on the blog, but I use this in my daily makeup routine as a brow bone highlight, blended out. It's a creamy, matte white pencil. In a pinch, you can also use it to lighten lip colours, or brighten up any areas on the face. A great, multi-purpose product!
---
Eyeshadow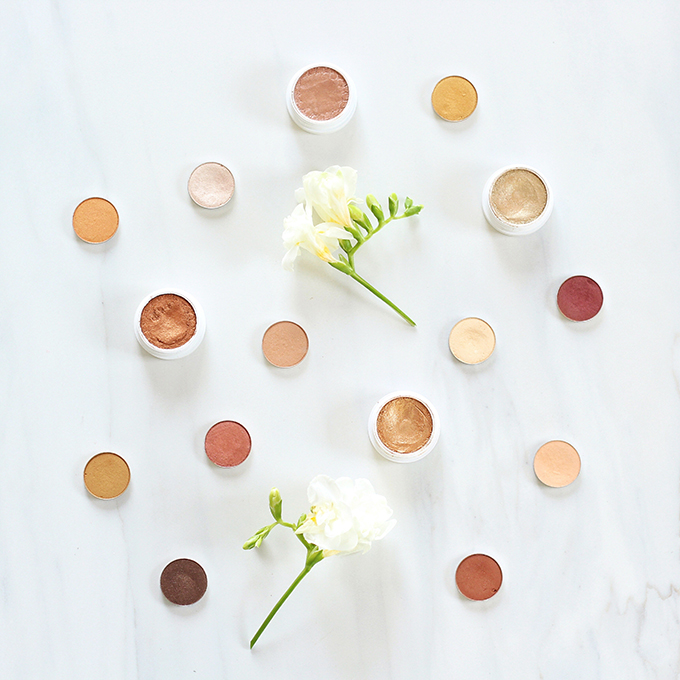 Colourpop basically took over the beauty world in 2015, largely because of these unique, stunning, inexpensive eyeshadows. The formula is like nothing else I've ever tried — it feels like a cream, but applies like a powder. I own way too many, and I love them all. My favourite formulas are the ultra metallic, or really unique duochrome and gilttery shades. This is a must try product.
>> Multiple Reviews
Makeup Geek Eyeshadows Original formula
Makeup Geek makes the best quality traditional powder eyeshadows on the market. The formula is creamy, pigmented, blendable, made with great ingredients, and long wearing. I love the metallics and the mattes equally.
>> Multiple Reviews
---
Eyeliner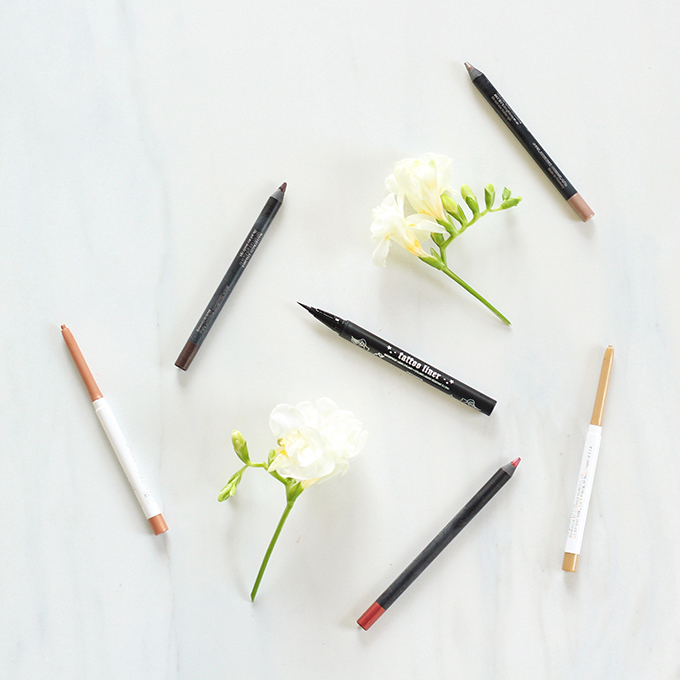 Kat Von D Tattoo Liner in Trooper
I tried so many other black liquid eyeliners this year, but I kept coming back to the Kat Von D Tattoo Liner in Trooper. The unique, very fine, brush-tip applicator makes it easy to get a perfect wing! Plus, it's waterproof and the pen lasts forever.
>> Review

Zoeva Graphic Eyes+ Eyeliners
These eyeliner don't get a lot of hype, but they're incredible. They glide on smooth and creamy, and set to a waterproof finish. The shades are so unique — some of my favourites include Nude Reflection, Opulence, and Rock n' Roll Bride. Zoeva is a high quality, German brand that makes beautiful brushes and makeup products.
>> Review
These were a late discovery in 2015, but they've become my go-to eyeliners. Currently I have a review on 2 of the 9 shades that I own, but expect a full review of all 9 shades coming to the blog soon!
>> Review
---
Eyelashes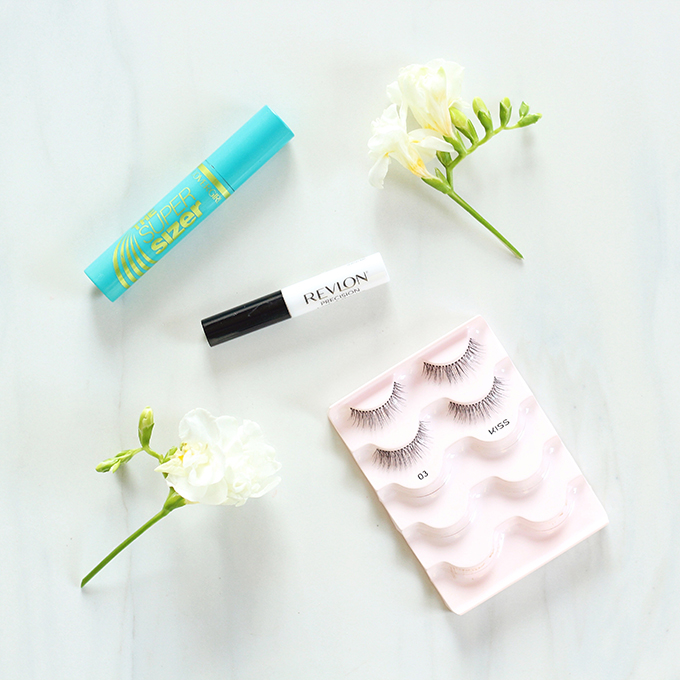 Covergirl The Super Sizer by LashBlast Mascara in Very Black
An amazing, budge-proof mascara by Covergirl. While the brush takes some getting used to, it makes my eyelashes voluminous, long and fluttery. This stuff is bulletproof. I used it on a bride in 2015 — that's how much I trust and love it!
>> Review
Kiss Ever EZ Lashes Multipack in 03
These lashes look like my eyelashes, but better. Whenever I wear them, people ask what mascara I'm using, or if I got eyelash extensions. They're fluttery and natural looking, comfortable to wear, and you can buy the multi-pack at Walmart!
>> Review
Revlon Precision Lash Adhesive
I have a sensitivity to latex-based eyelash glue. When I discovered this latex-free glue in 2015, I could wear false eyelashes again! This is a brush-style, non-irritating, user friendly product that keeps your lashes in place all night.
>> Review
---
LIPS
---
Lipstick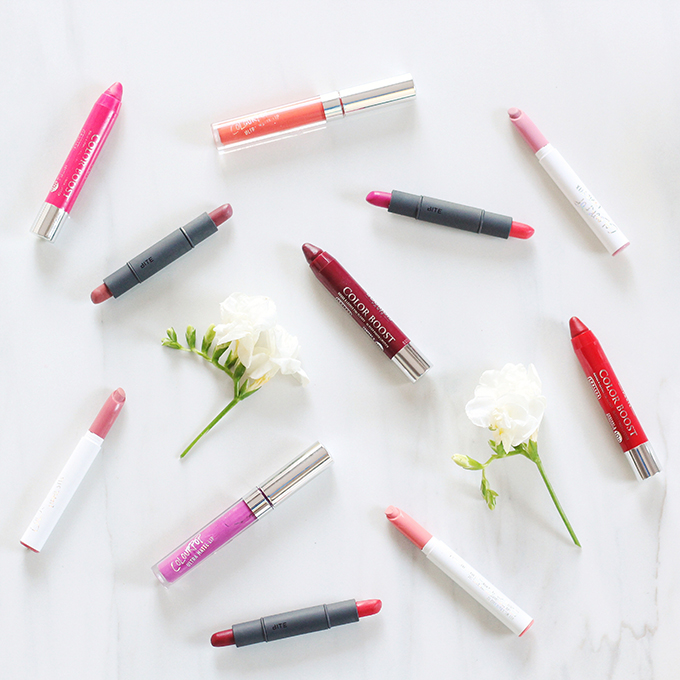 Bite Beauty Luminous Crème Lipstick
If you're looking to treat yourself to an extremely luxurious lipstick, try the Luminous Crème formula from Bite Beauty. It's the Rolls-Royce of lipsticks! It literally feels like you're slathering butter onto your lips — in the best way possible! The shades are beautiful, plus they're made with natural, food grade ingredients. And they're Canadian! I love so many of their shades.
>> Multiple Reviews
Colourpop Lippie Stix are an inexpensive, high quality range from a brand that knows exactly what their customers want. There are close to 100 shades now, with finishes ranging from matte to hyper glossy. I love so many of them. Fun, trendy shades, fun brand, $6 a pop.
>> Multiple Reviews
Bourjois Colour Boost Lip Crayons
These are my favourite lip crayons! The formula is so comfortable, lightly hydrating, and it contains SPF. I love to throw these in my bag and use them on-the-go, especially in the summer. Most of the shades are sheer but buildable, which I love in this format.
>> Multiple Reviews
Colourpop Ultra Matte Lips New formula preferred
Liquid lipsticks took the beauty world by storm this year! While I've tried many different formulas, the Ultra Matte Lips from Colourpop remain a favourite. The shade range, longevity value can't be beat! Warning: the original formula can by drying, but the newer formula does contain some moisture.
>> Original Formula Review
>> New Formula Review
---
Lip Liner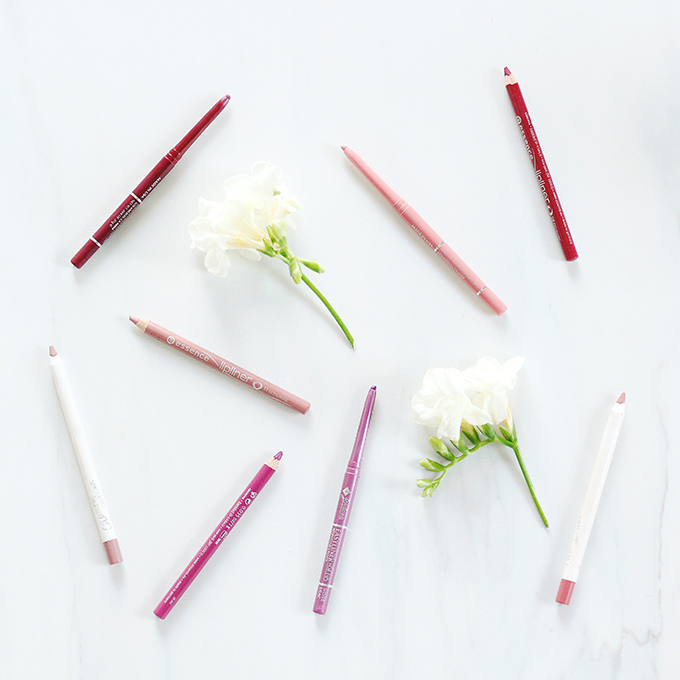 Another winning product from Colourpop. I love these for exactly the same reason I love the Lippie Stix — there are a million shades, they're pigmented, smooth and glide on easily, and they're inexpensive. Plus, you can purchase a coordinating shade for the majority of Lippie Stix!
>> Review
These are incredible, bargain lip liners! Pigmented, smooth and longwearing. If you live in Canada, run to a Shoppers Drug Mart and pick some of these up — you won't be disappointed. I own almost all the shades and use them daily.
>> Review
I almost didn't mention these since they're not readily available in Canada, but they are another favourite of mine. I love their more unique shades like Rose Crush and Silver Lilac, plus they have great classics. Next time you're in the US, pick some up at Walgreens!
>> Multiple Reviews
---
Gloss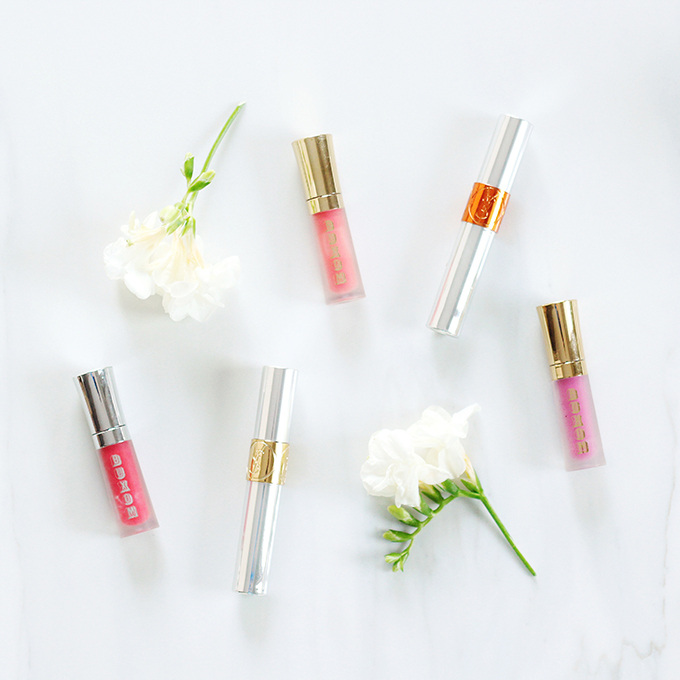 Buxom Full On Lip Polish & Lip Cream
I have so many shades in these formulas. They're my favourite lip glosses — ultra glossy, the shade range is huge, and they're slightly plumping on the lips. Pick some up in value kits where they offer minis of multiple shades!
>> Multiple Reviews
Yves Saint Laurent Volupté Tint-In-Oil
My most luxurious find of 2015. This unique formula contains colour tints suspended in an ultra-conditioning oil blend. They feel cushiony on the lips!  Even the packaging is super luxe, right down to the applicator. These products are an experience!  If you want to splurge on a unique, luxury lip product or beautiful gift, this is my pick!
>> Multiple Reviews
---
Treatments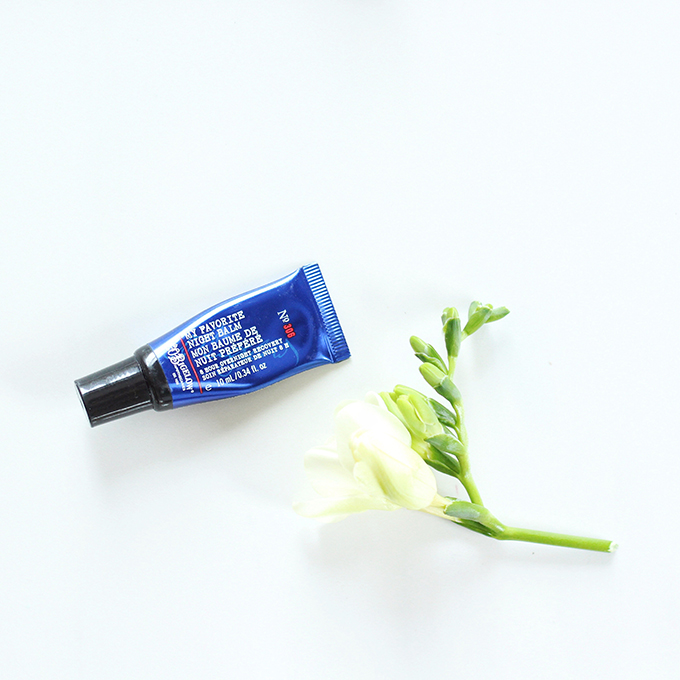 C.O. Bigelow My Favorite Night Balm
I slather this heavenly treatment on my lips every night after I finish my evening skincare routine, and wake up to soft, supple, hydrated lips. If I could only choose one beauty product to use for the rest of my life, this would be it. It's my go-to product for hydration — plus is tastes and smells exactly like white chocolate! I keep one on my nightstand, one at my desk, and one in my bag. It's a totally clear, glossy formula, so I also use it over my matte lipsticks to alter the finish and add some shine. I buy it in bulk at Bath and Bodyworks when they're on sale!
>> Review
---
FRAGRANCE
---

Autumn / Winter
Maison Martin Margiela 'Replica' Jazz Club Fragrance
This is an intoxicating fragrance that's actually a men's cologne — but I'm absolutely crazy about it! It's a spicy, sexy, smoky scent — deep, heavy and comforting in the best way possible. I get so many compliments when I wear this fragrance!
>> Review
---
Spring
Dolce & Gabbana Light Blue Eau de Toilette
I have such fond memories of Light Blue — I've worn it off and on for about 10 years. It's so distinct that I can instantly tell when someone else is wearing it! It's a fresh, crisp, clean scent with lemon and pepper notes.
>> Review
---
Summer
Maison Martin Margiela 'Replica' Beach Walk Fragrance
I fell in love with Maison Margiela's fragrances in 2015! Take a sniff of Beach Walk and be instantly transported to a warm, summer day on the French Riviera. If someone bottled summer, this is exactly what it would smell like!
>> Review
---
ABOUT MY SKIN
---
Skin Type
Combination, sensitive, acne prone. I only use fragrance free skincare products.
Skin Tone
Light / medium with yellow-warm undertones | MAC NC 30
Foundation Shade Comparisons
High End
Best match: Estee Lauder Double Wear Stay-in-Place Makeup | 2W2 Rattan
Makeup Forever Matt Velvet + Mattifying Foundation | 40 Natural Beige
Kat Von D Lock-it Foundation | Medium 53
Dermablend Smooth Indulgence Foundation | Sand Beige
COVER FX Custom Cover Drops in G20 to lighten foundations
Drugstore
Flower Cosmetics BB Cream | BB2
L'Oreal Magic Nude Liquid Powder Foundation | 320 Natural Beige
L'Oreal Infallible Pro-Matte 24 HR Foundation | 105 Natural Beige
L'Oreal True Match Foundation | W3 – W4
Maybelline Fit Me! Matte + Poreless Foundation (Normal to Oily) | 220 Natural Beige
Physicians Formula Youthful Wear Spotless Foundation | Medium Beige
Covergirl Outlast Stay Fabulous 3 in 1 Foundation | 857 Golden Tan
EX1 Invisiwear Liquid Foundation | F200
---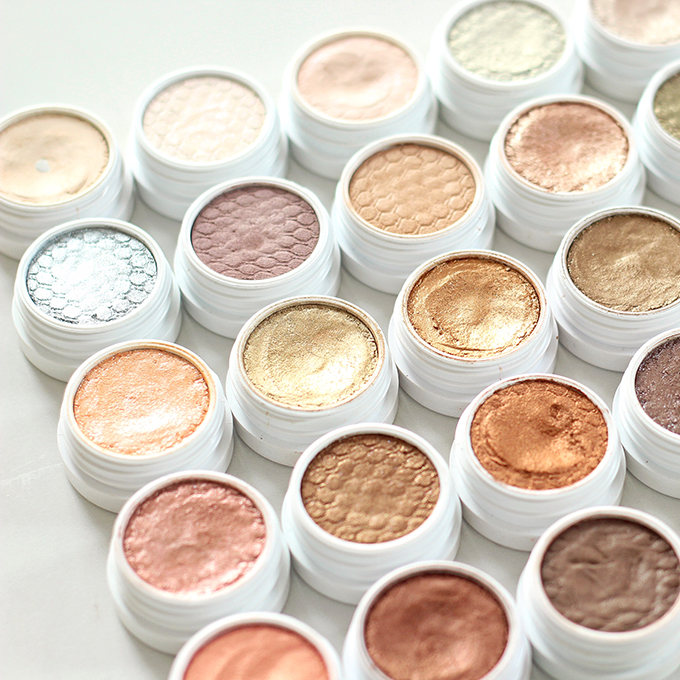 Wow, that was a huge post — I hope you found it helpful! So many of you let me know when you try something that I recommend, and I love that! If you have any questions, need a recommendation, or just want to chat beauty — leave me a comment! I can't wait to bring you more beauty content this year. If there's anything you'd like to see specifically, feel free to request it.
---
Disclaimer: This post is not sponsored, and contains my genuine thoughts and recommendations. JustineCelina uses affiliate and referral links, which allow me to receive a small commission when you make a purchase through one of my links. Your purchases help to support JustineCelina.com!