---
There's nothing like going through your whole makeup stash for a yearly beauty favourites post to discover some new favourites and inspire you! In January I was all over the map in terms of the colours I wore, and it was a very experimental month for me, makeup wise. Since I come from an artistic background (if you didn't know, I went to art college), I approach my makeup like I would a painting or drawing — I'm just painting and drawing on my face! I've always loved beauty so much because it's a way for me to combine my passions. Like fashion, it's a form of self-expression for me. I was the little girl who was always playing around in my Mom's makeup, and giving friends makeovers during my adolescence! My January 2016 Beauty Favourites are full of rich, warm shades, violets and rosy hues. I also discovered a very natural-looking, gradual self tanner that gives you a the perfect amount of colour for winter!
---
US $5.00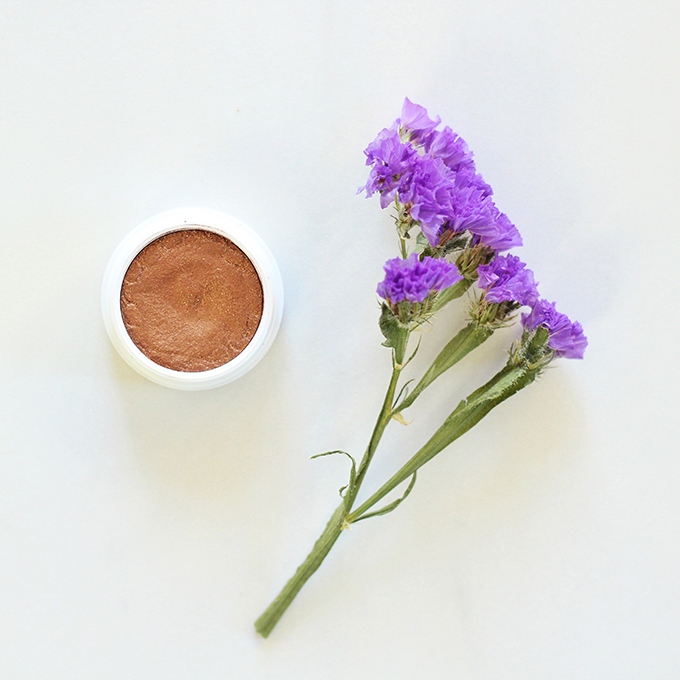 I rekindled my love for Colourpop Super Shock Shadows in January. Not that I ever stopped loving them (at all), but when I was working on my 2015 Beauty Favourites post, I really examined each shade. I realized that I hadn't really worn On The Rocks much, and it's such a unique shade. At a distance, it looks like a true bronze, but up close, it's sprinkled with tons gold and violet micro glitter. I know what you're thinking — micro glitter?! Yes, micro glitter. It's very subtle (the flecks are super small) and perfect for a night out, which is how I wore it last month. Plus, since the Colourpop Super Shock Shadows are a cream/powder hybrid, the glitter doesn't fall out all over your face. On The Rocks dresses up a typical bronze smokey eye beautifully! I have many reviews on my other favourite shades, if you're curious about the formula and wear time.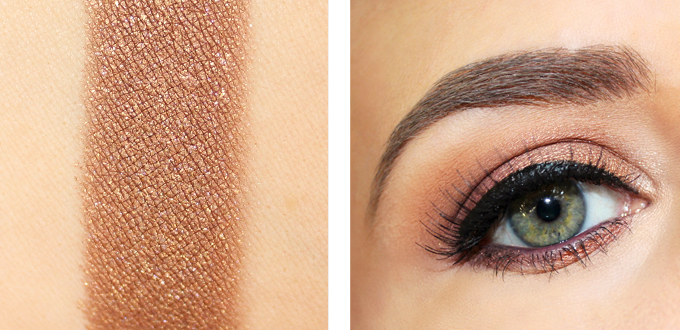 I'm wearing Colourpop Super Shock Shadow in On The Rocks on my upper lid.
---
US $5.00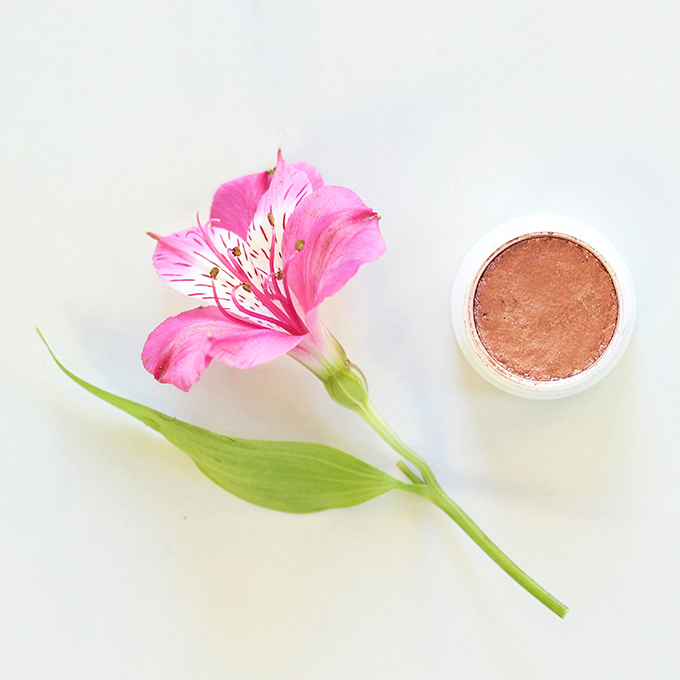 Sequin is a stunning rose gold shade with silver and gold micro glitter (yes, micro glitter). I think it compliments green eyes especially well! I've been really loving pink hues lately, but I'm picky about wearing pink in my wardrobe. So I've been adding pink into my beauty routine! Rosy hues are a nice way to soften your look for winter, while adding a feminine touch. I wore Sequin on many occasions in January — I absolutely adore this shade. It's not so pink that it makes you look ill, because it has a bronze undertone. I also find that grounding pinks around the eyes with a dark liner helps to make them more wearable.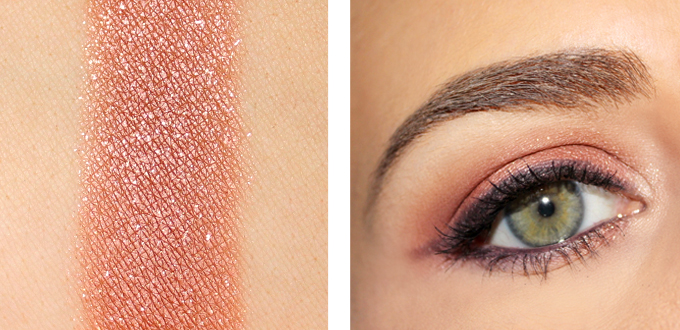 I'm wearing Colourpop Super Shock Shadow in Sequin on my upper lid.
---
US $5.00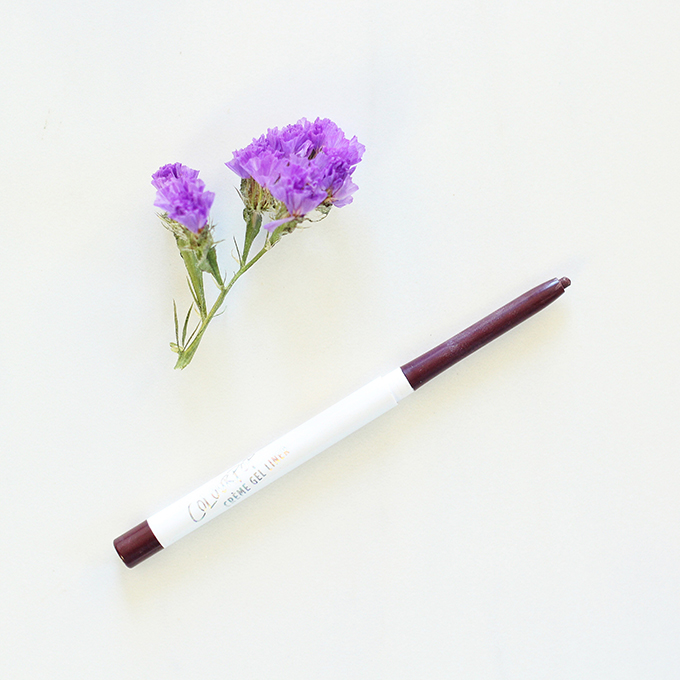 Another gorgeous, purply shade from the Colourpop Crème Gel Liner range. Compared to No Shame, Best O is a bit lighter and has more red in it. Colourpop describes is as a deepened burgundy, and I think that's accurate. This is such a warm, unique shade that really enhances green eyes! But, I find purple shades to be flattering on every eye colour. If you've never tried a purple eyeliner before, pick one up — I think you'll be pleasantly surprised!
Full Colourpop Crème Gel Liner Review (9 shades)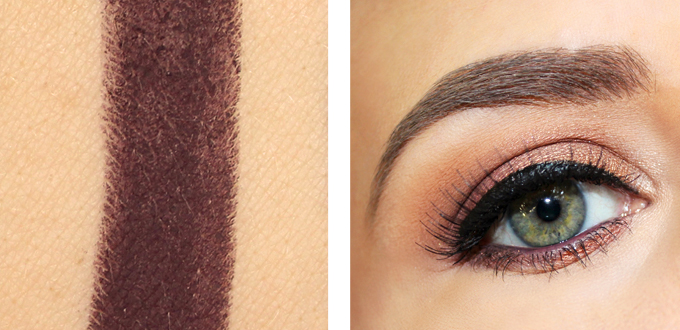 I'm wearing Colourpop Crème Gel Liner in Best O on my waterline.
---
US $5.00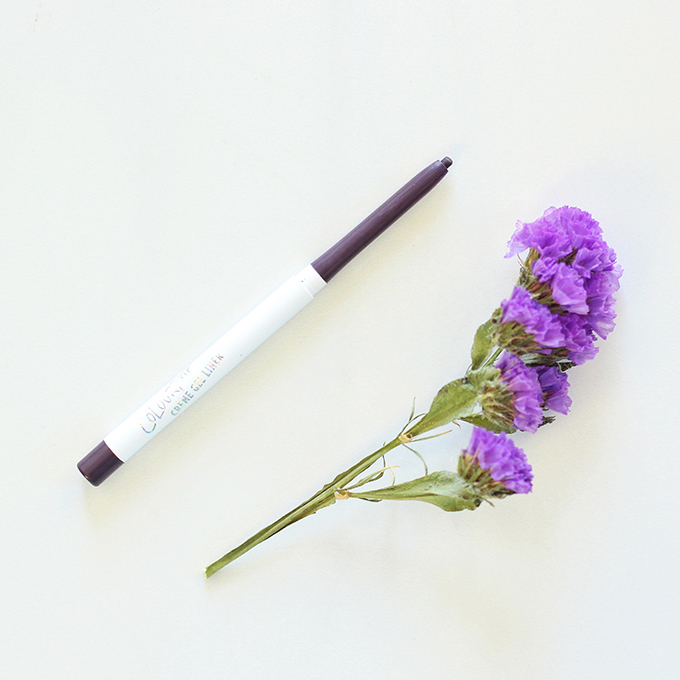 I'm working my way through testing each of the 9 shades of the Colourpop Crème Gel Liners I own for a dedicated review post, and each month I tend to have a couple of favourite shades! No Shame is a blackened violet shade that I absolutely love in place of black when I want a softer look. Green eyed ladies, get your hands on this one! One thing I have noticed is that the matte shades from Colourpop Crème Gel Liner range are dryer than the metallics, but they wear all day on me, so I really can't complain.
Full Colourpop Crème Gel Liner Review (9 shades)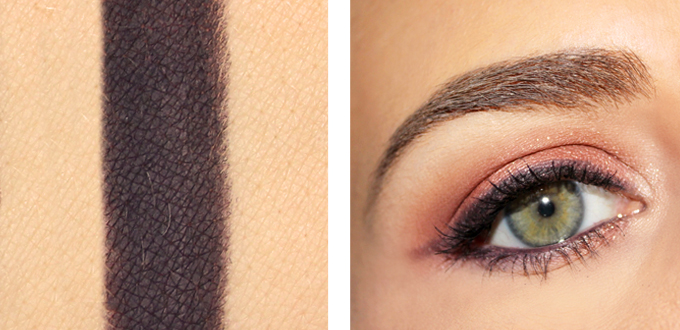 I'm wearing Colourpop Crème Gel Liner in No Shame smudged around my lashline.
---
C $8.49

I realized I've never spoken about Annabelle cosmetics here at JustineCelina! They're a Canadian brand with beautiful, affordable products that are widely available at drugstores. These Stay Sharp Self Sharpening Waterproof Lipliners are amazing! I've been wearing the shade Vintage a lot this month — it's a mid-toned, warm pink. I tend to favour warmer, richer pinks in the winter, and Vintage is a very versatile shade. It pairs perfectly with Colourpop Lippie Stix in Topanga. It's also self-sharpening — meaning when you twist the cap backwards the liner sharpens itself to a perfect point, which is super convenient, especially for travel! Vintage holds up for about 5 hours on me.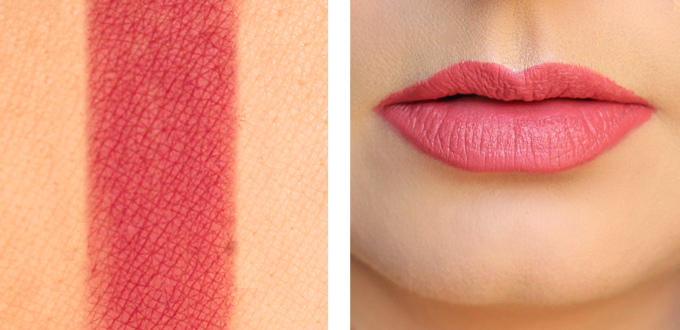 I'm wearing the Annabelle Stay Sharp Self Sharpening Waterproof Lipliner in Vintage paired with Colourpop Lippie Stix in Topanga on my lips.

---
US $5.00

I like to think of this shade as a 'winter coral'. I've been craving rich, warm shades this month, and I absolutely love Colourpop's Topanga (which, let's face it — I totally purchased because of the name! Who remembers Boy Meets World?!). Topanga is described as a mid-tone dusty coral in a Satin finish and it's an extremely pigmented, creamy shade. It wears for about 4 – 5 hours on me. It's been living in the bottom of my bag all month!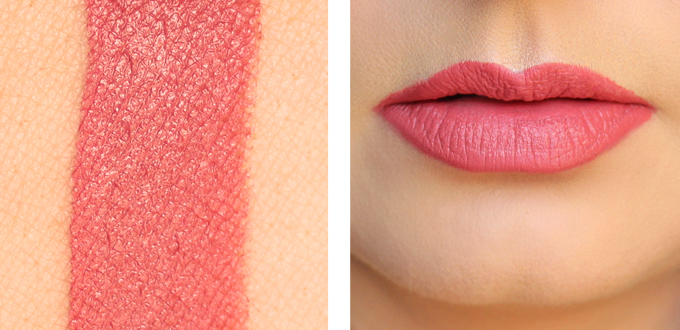 I'm wearing Colourpop Lippie Stix in Topanga on my lips, paired with the Annabelle Stay Sharp Self Sharpening Waterproof Lipliner in Vintage.
---
C $24.00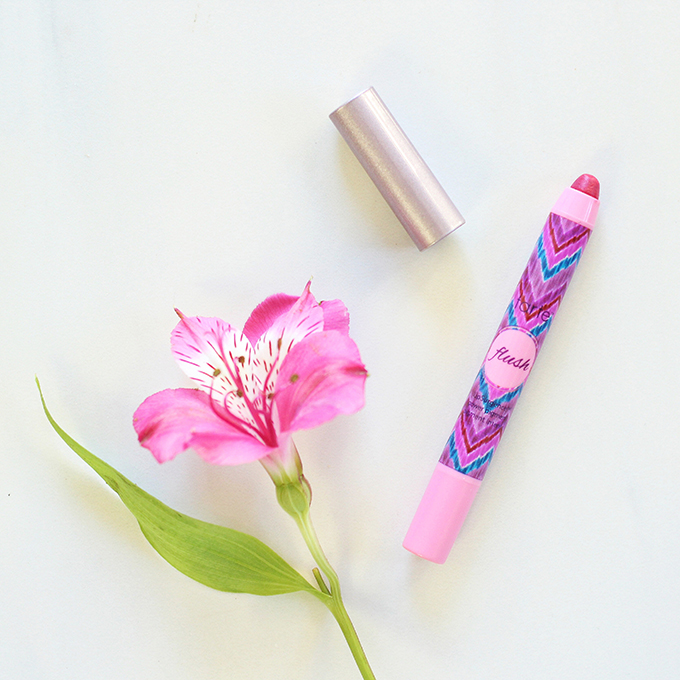 I think this warm berry shade would look gorgeous on everyone! I've had almost every haircolour under the sun (though currently I'm au naturale), and these warm berries have always suited me no matter what colour my hair is. Tarte Power Pigment in Flush is a standout shade from the range for me — I feel beautiful in it! You can wear it more boldly like I am here, or more sheerly by blotting off any excess to leave a berry stain. I really loved red lips in December, so this January I found myself reaching for warmer pinks and berries when I wanted a bold lip. The formula of these Power Pigments is thick and luxurious with a light minty scent. They're very hydrating on the lips and leave a light sheen, which I appreciate during our extremely dry Alberta winters.
I'm wearing Tarte Power Pigment in Flush on my lips.
---
C $7.00 – C $10.00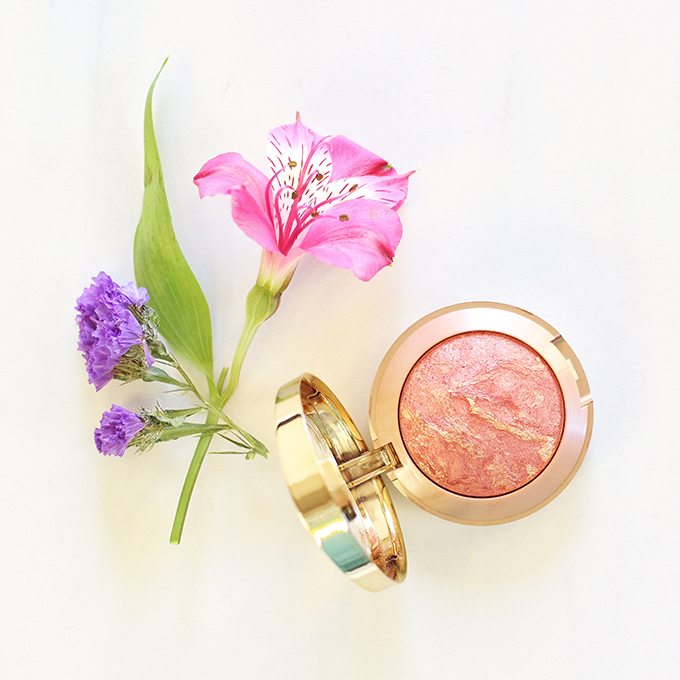 Milani's Rose D'Oro baked blush is typically a shade I reserve for the summertime, but I've been loving it this month. It's a gorgeous rosy-bronze with lots of golden sheen built in. I love this shade paired with warmer makeup looks, and I think it looks especially beautiful on medium skintones. This is a must-have shade from Milani's baked blush line! Hop over to my 2015 Beauty Favourites post for a more in-depth review on this range and formula.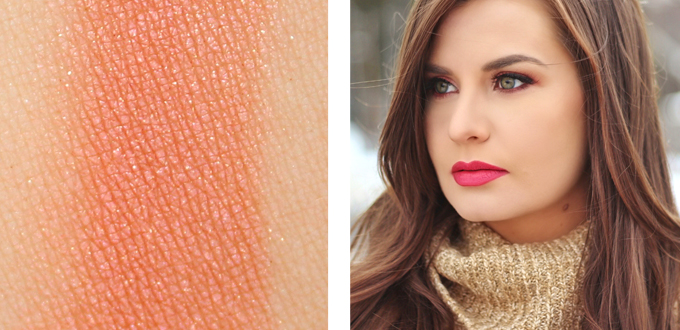 I'm wearing a light wash of Milani Baked Blush in Rose D'Oro on my cheeks.
---
US $5.96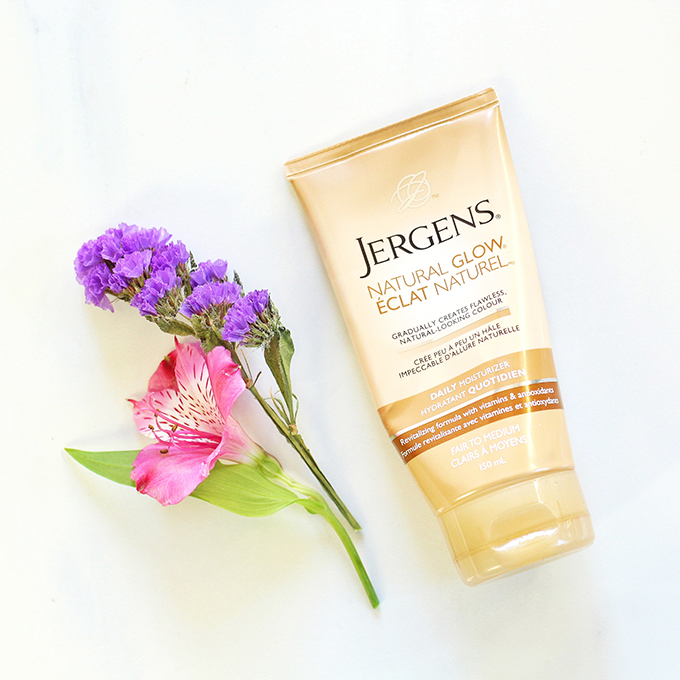 I've been alternating this with my regular moisturizer and I love the even, glowing appearance it gives my skin! I do a lot of self tanning in the summertime, and like to have a little extra colour in the winter too — without looking unnatural. The application is foolproof, since the colour intensity builds over time — meaning you're not left with streaks or orange palms! I'm wearing it in all the photos in this post. This is a great, gradual self tanner that's widely available at drugstores.
---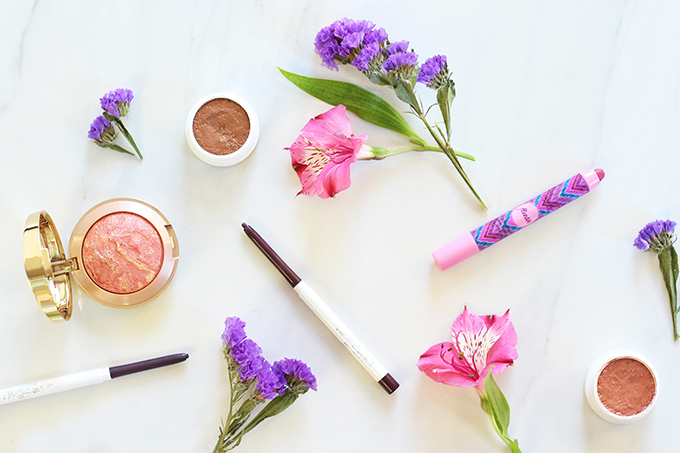 What were you guys loving in January? If you have a recommendation for me, please leave it below! And as always, if you have any questions, or a request for beauty content here at JustineCelina, let me know! What are your most burning beauty-related questions?
---
Disclaimer: This post is not sponsored, and contains my genuine thoughts and recommendations. JustineCelina uses affiliate and referral links, which allow me to receive a small commission when you make a purchase through one of my links. Your purchases help to support JustineCelina.com!