---
Welcome back for another Monthly Beauty Favourites post! This July I fell in love with a gorgeous new summer fragrance from Givenchy, discovered a budget friendly liquid eyeliner that rivals my high end favourite, wore my new Bite Beauty Amuse Bouche lipsticks to death and found the perfect coral lip liner to go with them!
It was a pretty low-key month for be beauty wise and I tended towards pairing bolder lip colors with a simple winged eye — which is one of my favourite summer looks. I also used my favourite eyeshadows from Makeup Geek almost everyday! If you're looking for great summer beauty and fragrance recommendations, stay tuned for a healthy mix of drugstore and high end discoveries. I also take you along to Givenchy's Art of Perfumery presentation at Anju!
---
JULY 2016 BEAUTY FAVOURITES
---
C $106.00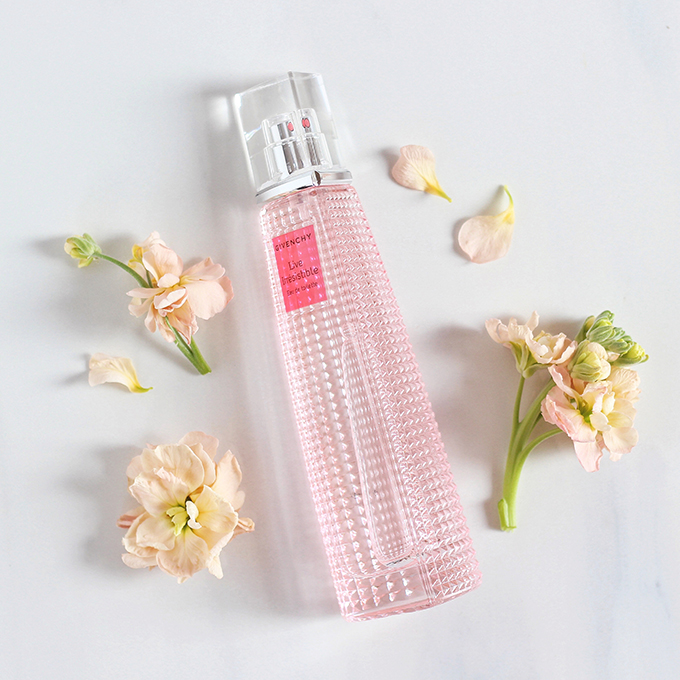 I attended a gorgeous lunch hosted by Hudson's Bay Chinook at Anju earlier this summer for the Givenchy Art of Perfumery Presentation. It was a fun afternoon mixing and mingling with my fellow Calgary bloggers and influencers over delicious Korean tapas and cocktails! We learned all about the history behind Givenchy's brand and perfumes — and it was captivating. Listening to their fragrance expert speak about how they stay true to their brand DNA while also staying current really resonated with me. I particularly loved listening to the different ways their scents are meant to be applied — the more mature fragrances are meant to be applied traditionally (ie: a drop between the wrists and behind the ears), while their eau de toilettes are meant to be sprayed in the air, then walked through, to send the energy of the fragrance in motion. It was very interesting!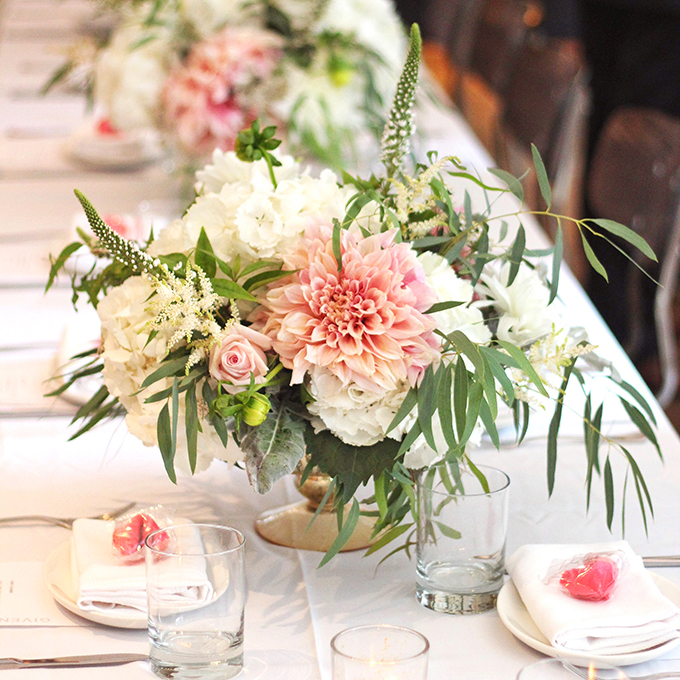 An afternoon of fragrance and finery at Anju courtesy of Hudson's Bay Chinook and Givenchy!
---
First impressions: I thought Live Irresistible was too sweet and a bit young for me. If you've been following along with my fragrance recommendations you'll know I typically prefer cleaner, crisper (or more beachy) scents in the summertime. My favourite winter fragrance is actually a men's cologne, so this is the polar opposite end of the spectrum! To my surprise, I completely fell in love with Live Irresistible this summer. While the top notes are definitely sweet (Givenchy cites pear and pimento, but I get pineapple right away) there's also a spiciness and muskiness to this scent that becomes more apparent the longer it wears. It's floral, fruity, cheerful and unique and it lasts an incredibly long time for an eau de toilette, which is perfect for summer wear! If you're looking for a new summer scent swing over to the Givenchy counter next time you're at Hudson's Bay and give it a whiff or request a sample.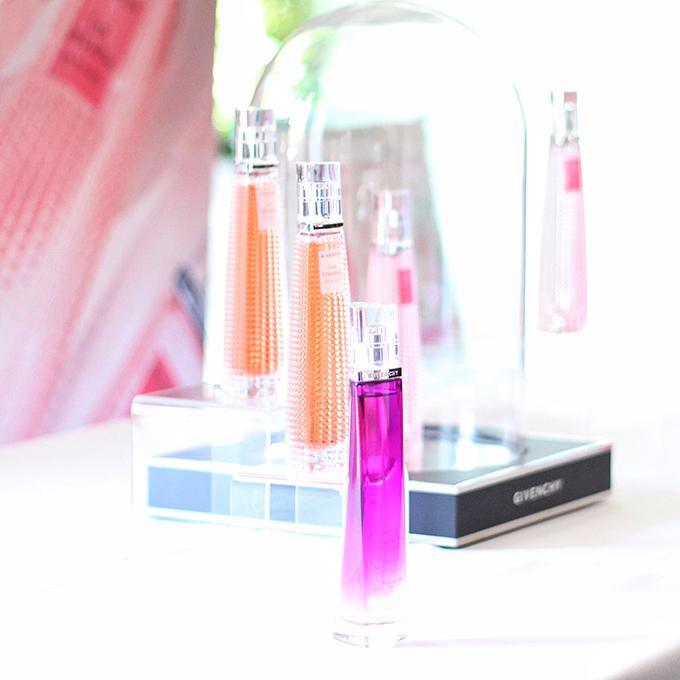 ---
C $2.99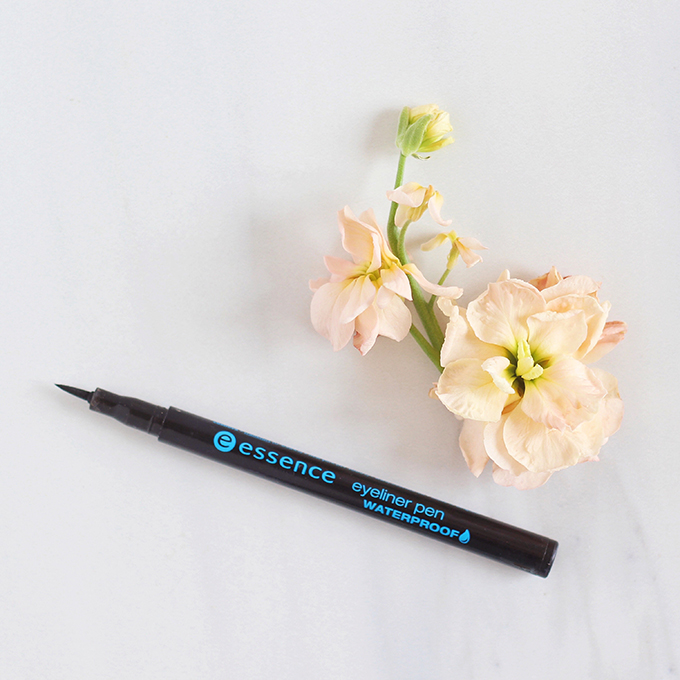 I love finding new hidden gems at the drugstore when I'm least expecting it. As I mentioned last month I was splitting my time in June and July between my home in Calgary and my family's home in rural Alberta, so I just had what could fit in my makeup bag with me! The closest town is 10 minutes away and it's pretty small — there's a Shoppers Drug Mart and a Walmart, but that's pretty much it when it comes to makeup shopping. I ran out of my beloved Kat Von D Tattoo Liner in Trooper, so I went out in search of a replacement at the drugstore and have been so pleasantly surprised by the Essence Eyeliner Pen Waterproof in Deep Black! It has a fine felt tip liner that's not quite as easy to use as Kat Von D's ultra thin brush tip, but the formula is pretty similar, equally as black and just as long wearing! It's also costs $20 less, so the slight difference in ease of use is something I can deal with. It doesn't irritate my sensitive eyes and is fairly easy to remove with a good cleanser. If you're looking for a fantastic eyeliner pen at a drugstore price point, definitely check it out next time you're at Shoppers!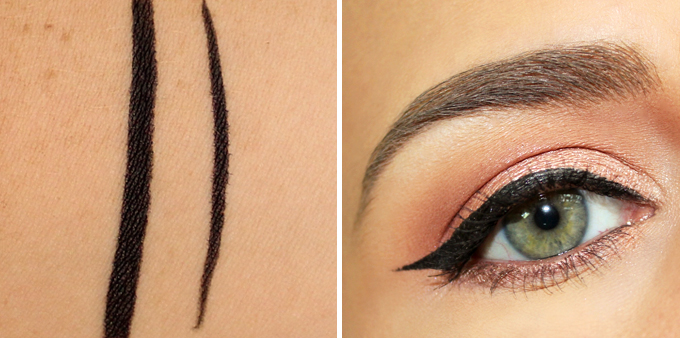 I'm wearing Essence Eyeliner Pen Waterproof in Deep Black along my upper lashline.
---
C $6.00 each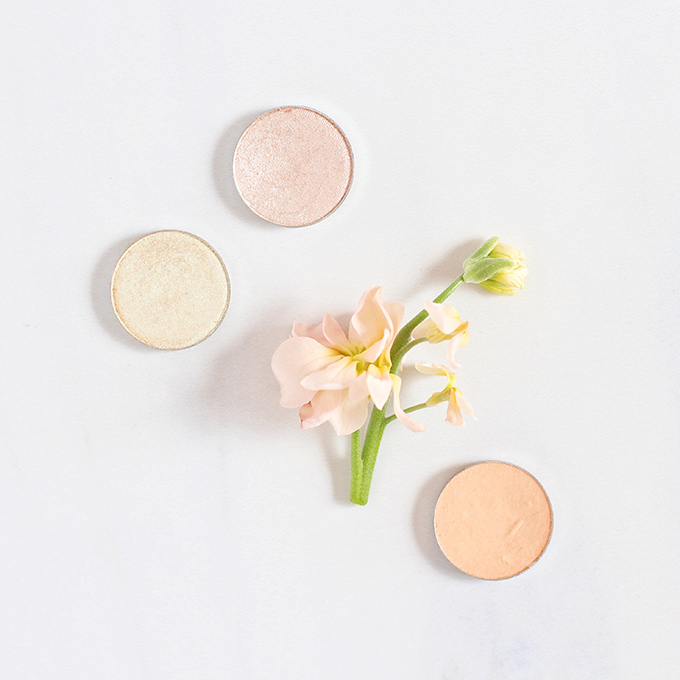 I mentioned that I've been keeping things pretty simple on the eyes this month. While I love to experiment with makeup, sometimes I fall back on looks I know flatter my features and I can whip together in a hurry when I'm short on time. For me, a classic winged eye with a softly defined crease and a light shimmer on the lid is fail-proof no matter the season. Lately, my favourite shades to pull in are a few of my old standby's from Makeup Geek. I use Shimma Shimma in the inner corner, Voltage all over the lid, and Peach Smoothie to add some warmth in my crease, topped off with a classic winged eyeliner. You can't go wrong with Makeup Geek's eyeshadows and these are 3 of my personal favourites shades — I've gone through a couple pans of each!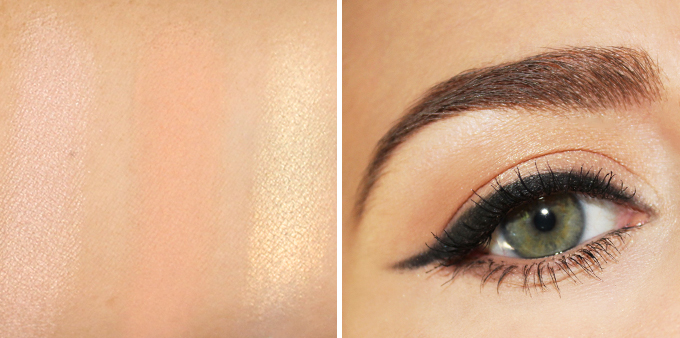 Left to right: Makeup Geek's Shimma Shimma, Peach Smoothie and Voltage eyeshadows.
---
C $30.00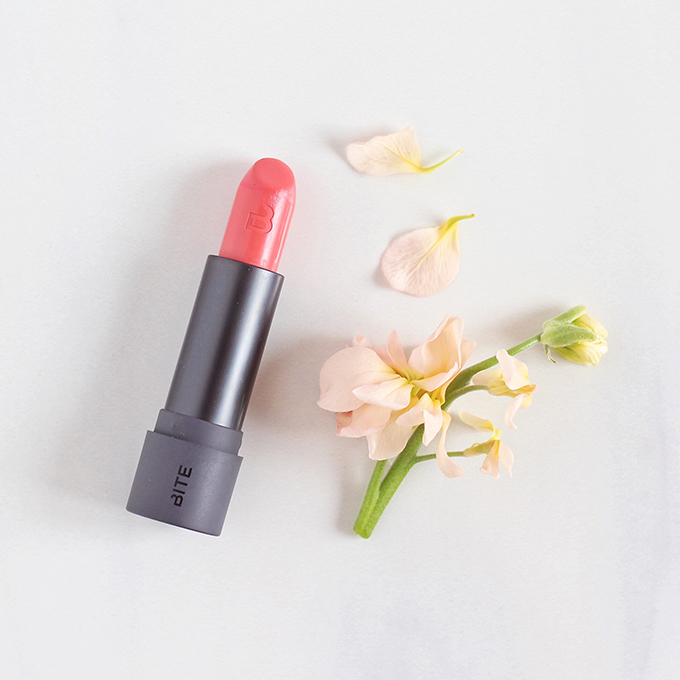 I reviewed 3 shades from the Bite Beauty Amuse Bouche range earlier this month — so if you're curious about comparisons, wear time and the Bite brand, hop over to that post! Bite describes Gingersnap as a fresh peach, but I think it's more of a mid-toned, neutral coral. It's very peachy but very wearable and it's my favourite shade of the bunch — I think of it as a coral nude. It adds the perfect amount of colour to your complexion without being overwhelming and also coordinates well with other makeup you may be wearing. A perfect summer shade! If you want to see it outside in different lighting conditions, I'm also wearing it in this style post.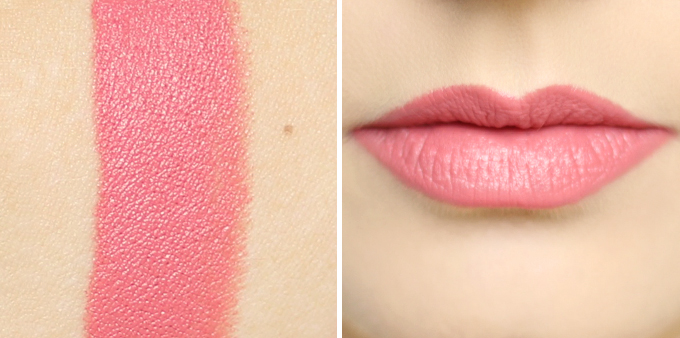 I'm wearing Bite Beauty's Amuse Bouche Lipstick in Gingersnap on my lips.
---
C $30.00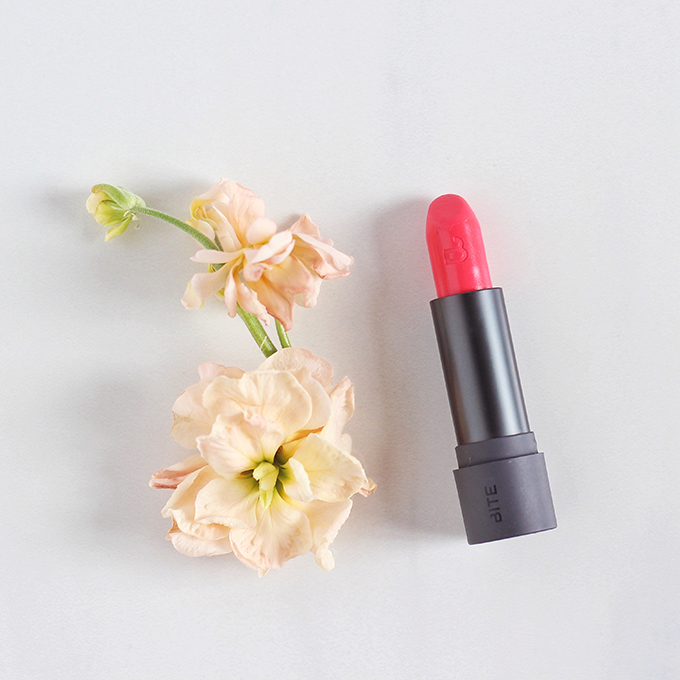 Pickled Ginger is a true, bright coral with equal amounts of pink and orange — a truly stunning shade that's both daring and wearable at the same time. In formula, it's a little thicker than Gingersnap. If you want to see it outside in different lighting conditions, I'm also wearing it in this style post.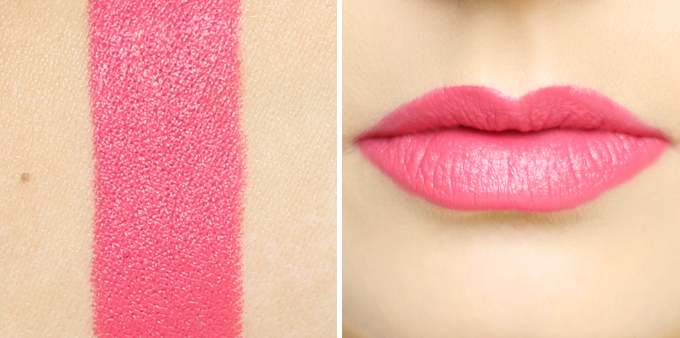 I'm wearing Bite Beauty's Amuse Bouche Lipstick in Pickled Ginger on my lips.
---
C $5.99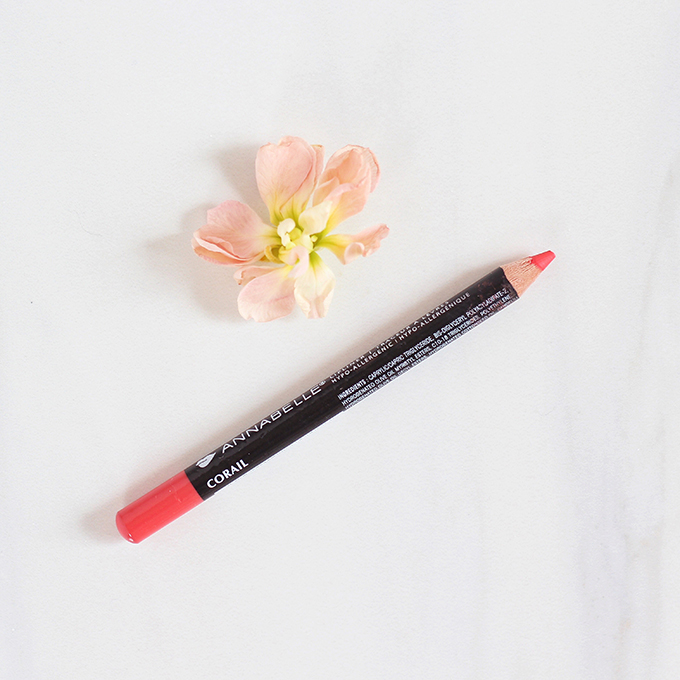 I don't know about you guys, but I have the most difficult time finding coral lip liners! I don't think I've actually ever mentioned this one on JustineCelina, but the Annabelle Cosmetics Lipliner in Coral is my all time favourite coral lipliner — and it's widely available in Canadian drugstores. Annabelle makes some gorgeous lip liners and I own a few of their shades. Coral is a neutral coral that coordinates well with any warm pink or coral lip you may be wearing. In July, I wore it with Bite Beauty's Amuse Bouche Lipstick in Pickled Ginger and it's almost an exact match!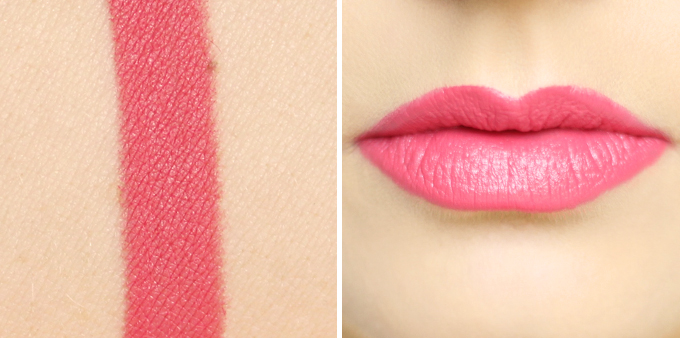 I'm wearing the Annabelle Cosmetics Lipliner in Coral with Bite Beauty's Amuse Bouche Lipstick in Pickled Ginger on my lips.
---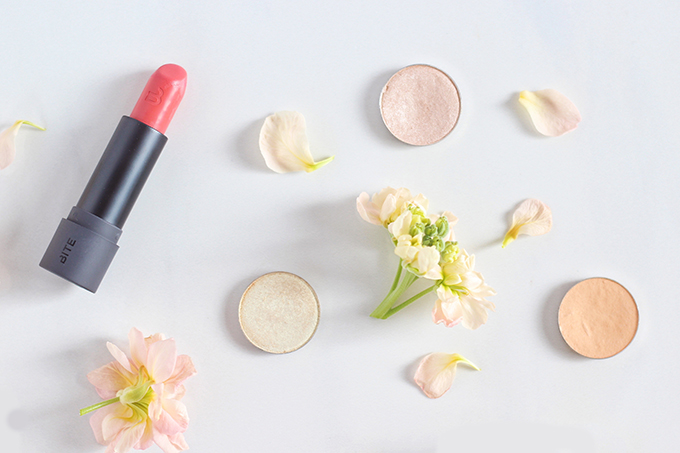 What were you guys loving in July? Do you have a favourite fragrance this summer? Definitely leave me a comment anytime you have questions or recommendations for me so we can chat beauty!
---
Disclaimer: Products marked with * indicate press samples provided for editorial consideration with no obligation for feature or review. Thank you to Rebecca Dawn Design for the gorgeous apricot stalk flowers I used to style this post. This post is not sponsored, and contains my genuine thoughts and recommendations. JustineCelina uses affiliate and referral links, which allow me to receive a small commission when you make a purchase through one of my links. Thank you for supporting the brands that JustineCelina.com!
Save
Save
Save
Save
Save
Save
Save
Save
Save
Save
Save
Save
Save
Save