---
I'm saying farewell to September with a fresh Monthly Soundtrack! As usual, this past month I listened to pretty much everything (but country, that is!) and added my most-played tracks into my September 2019 Soundtrack. This month I've curated 37 songs for your listening pleasure spanning genres — there's a healthy dose of upbeat instrumental tunes great for working, thinking and creating, complimented by standout alternative, electronic, deep house, chill-wave, synth-pop, hip-hop — and pretty much every genre in between! If you're looking for some feel-good tunes to help fuel a productive autumn (can you believe there's only 3 months left in this decade?!) this playlist is for you!
Some of my favourite September tracks include Vacationer's Autofocus, Yuno's Sunlight, an upbeat remix of Beggin for Thread, M83's Midnight Souls Still Remain, Andrey Azizov and Panama's More Than Friends, ROLE MODEL's Minimal, Strath's Cool, Superheart's Opening Credits, DIIV's Skin Game, Koresma's Warm Winter, prettyboyshav's 4runner, Caroline Polechek's Door, slenderbodies belong, BETWEEN FRIEND's affection, Jack Larsen's I Became My Brother, Freedom Fly's Me and Bonnie, To Life's Sunrise Terracotta, Mammals Calm Down, Aalta and Lenachka's Closer Than Ever and Johan Lenox's everybody's cool but me. I hope your ears enjoy!
---
SEPTEMBER 2019 SOUNDTRACK
---
---
NEED MORE FRESH TUNES? CHECK OUT MY LATEST PLAYLISTS
---
August 2019 Soundtrack (or listen on Spotify)
July 2019 Soundtrack (or listen on Spotify)
June 2019 Soundtrack (or listen on Spotify)
May 2019 Soundtrack (or listen on Spotify)
April 2019 Soundtrack (or listen on Spotify)
Or, browse the MUSIC archives here at JustineCelina for 4.5 years of monthly playlists!
---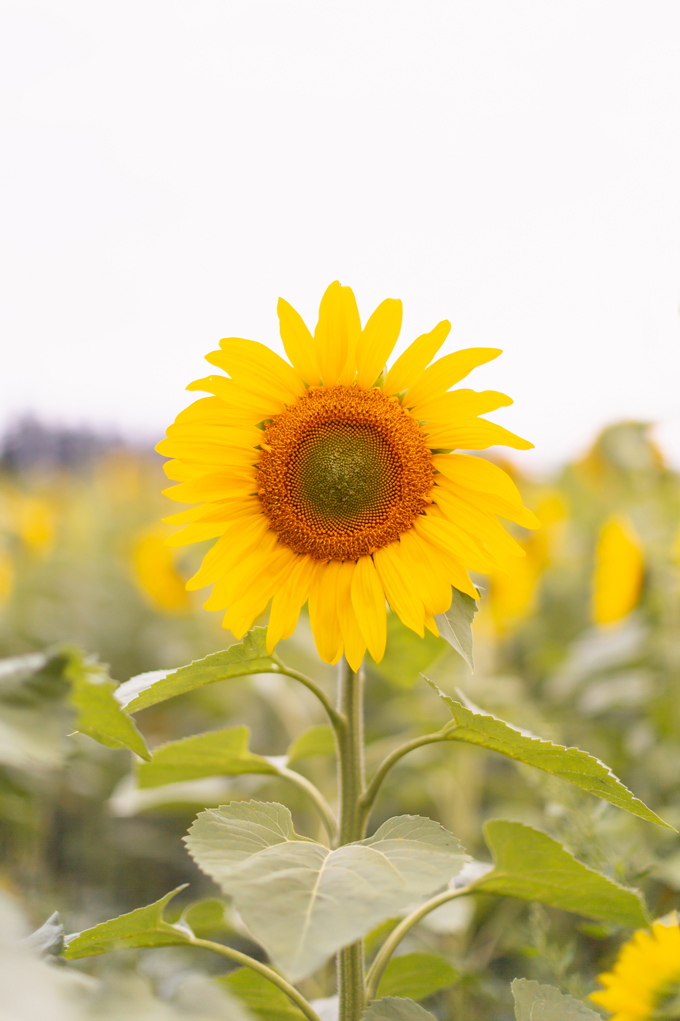 Thanks for listening, friends! I really needed a dose of sunshine this week following Snowtember (the 40+cm of snow that hit Calgary over the weekend!) so I selected this cheerful sunflower photo I shot last September at the Bowden Sunmaze. It's about an hour north of Calgary and there's also a gorgeous farmer's market and u-pick flower experience! The blizzard has closed it for the season, but if you're in the area next year it makes for a lovely afternoon trip.
---
What have you guys been listening to lately? Leave me your recommendations in the comments, I'd love to hear from you! Do you use Spotify? If you do, feel free to drop some links to your playlists, or playlists / artists you think I'd enjoy. Have a great long weekend, beautiful people!
---
Disclaimer: This post is not sponsored, and contains my genuine thoughts, ideas and recommendations. JustineCelina uses affiliate and referral links, which allow me to receive a small commission when you make a purchase through one of my links. Thank you for supporting the brands and businesses that support JustineCelina!