---
Happy Friday, friends! This girl is so ready for a glass of wine and for the long weekend. If you're in need of some fresh tunes to decorate your long weekend adventures, my July 2019 Soundtrack is ready for streaming! This hour and a half long playlist features a really eclectic mixture of tracks spanning genres from instrumental to rap, with an emphasis on hip-hop (there are so many new artists I've been enjoying this summer!). No matter what you're up to this long weekend, this easy-listening playlist is full of summer anthems you'll enjoy during August long weekend and beyond!
There are so many standout artists and tracks I discovered in July — including Lil' Skies Name in the Sand, bülow's Do You Mean and You and Jennifer (who we saw live at The Calgary Stampede), Dazy Park's Heartbeat City, Kabo and ford's Places We Don't Know, Maree Docia's At Last, Sunrise, Tennyson's Wintersleep, Medasin and Kathleen's Always Afternoon, Mood's Bucket List, Machine Gun Kelly's El Diablo and Candy (but I had the whole album on heavy rotation this month!), Hope Tala's Lovestained, Amorphous and Amindi's Alright, Jacques Green and Cadence Weapon's Night Service and San Holo's Lead Me Back. Happy listening and enjoy this beautiful long weekend!
---
JULY 2019 SOUNDTRACK
---
---
NEED MORE FRESH TUNES? CHECK OUT MY LATEST PLAYLISTS
---
June 2019 Soundtrack (or listen on Spotify)
May 2019 Soundtrack (or listen on Spotify)
April 2019 Soundtrack (or listen on Spotify)
March 2019 Soundtrack (or listen on Spotify)
February 2019 Soundtrack (or listen on Spotify)
Or, browse the MUSIC archives here at JustineCelina for 4+ years of monthly playlists!
---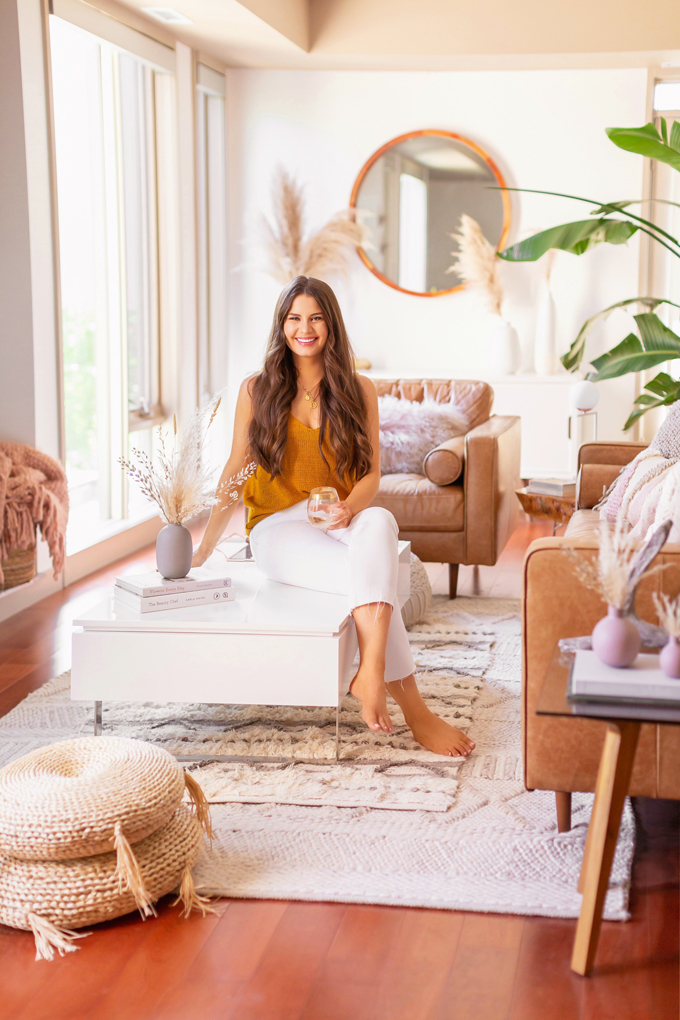 Thanks for stopping by for a fresh monthly soundtrack, everyone! What are you up to for the long weekend? Tonight we're having a chill night in, then heading to Canmore bright and early for a long overdue massage and dinner at our favourite restaurant to celebrate our birthdays. Sunday I'll be prepping for the final shoot for my upcoming Summer 2019 Lookbook, which we're shooting in my hometown and Drumheller on Monday. It's going to be a busy but fun long weekend and the weather looks beautiful!
---
What have you guys been listening to lately? Leave me your recommendations in the comments, I'd love to hear from you! Do you use Spotify? If you do, feel free to drop some links to your playlists, or playlists / artists you think I'd enjoy. Have a great long weekend, friends!
---
Disclaimer: This post is not sponsored, and contains my genuine thoughts, ideas and recommendations. JustineCelina uses affiliate and referral links, which allow me to receive a small commission when you make a purchase through one of my links. Thank you for supporting the brands and businesses that support JustineCelina!