---
Summer is just around the corner — and I have the perfect, easy-listening tunes for all your sunshiny adventures! My May 2019 Soundtrack is a short n' sweet, feel-good, 28 track playlist ideal for road trips, entertaining, long walks in this beautiful weather or unwinding on vacation. As always, it features an eclectic mixture of genres spanning musical categories — there's something for everyone!
A handful of May's standout tracks include Jon Bryant's Ya Ya Ya Ya, MOOD ROBOT's Safe and Sound, The Head and the Heart's People Need a Melody, Work Drug's Belize, Saib's Shanghai Nights, Easy Life's Sunday, Prince Fox & Quinn XCII's Space, Far Caspian's Conversations, Jye's You on My Mind, Jaymison's Pretty Mama, Slumberville's Honolulu and Medasin & Kathleen's Nice to Meet You. Happy listening!
---
MAY 2019 SOUNDTRACK
---
---
NEED MORE FRESH TUNES? CHECK OUT MY LATEST PLAYLISTS
---
April 2019 Soundtrack (or listen on Spotify)
March 2019 Soundtrack (or listen on Spotify)
February 2019 Soundtrack (or listen on Spotify)
January 2019 Soundtrack (or listen on Spotify)
Best of 2018 Soundtrack (or listen on Spotify)D
Or, browse the MUSIC archives here at JustineCelina for 4 years of monthly playlists!
---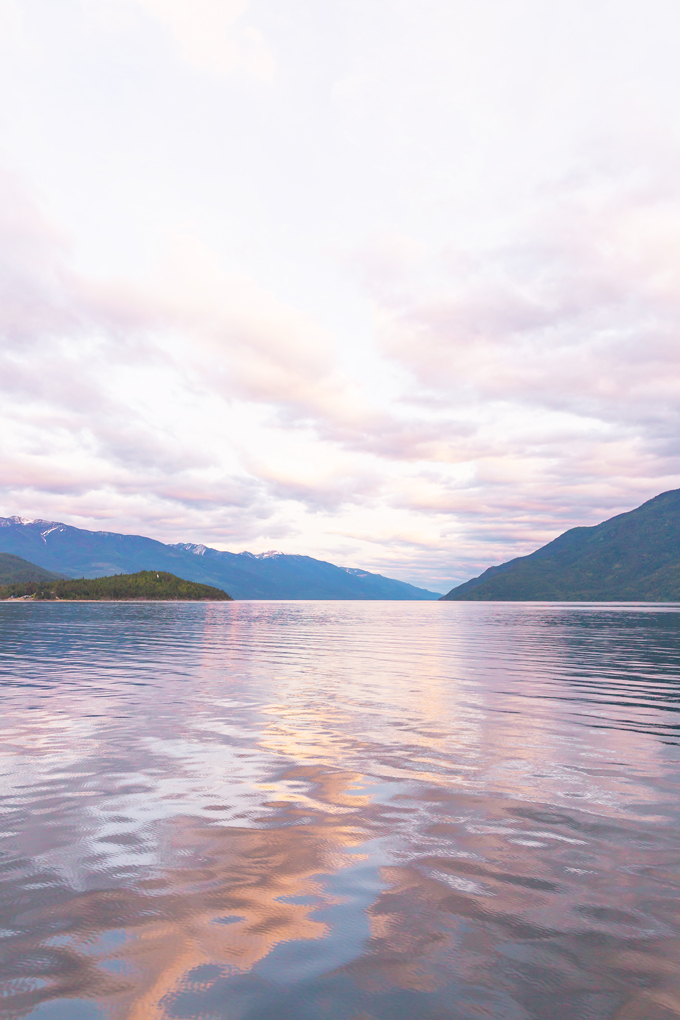 I snapped this month's album cover from the Kootenay Bay Ferry on our way back to the cabin after an evening in Nelson — the lake was like glass! If you look closely you can see the Pilot Bay Lighthouse (that little white speck!) in the distance. That was a lovely hike — you can catch the detail in my TRAVEL Highlight on Instagram Stories!
If you're interested in some more photos from our trip, check out my DIY | Modern Driftwood Macrame Wall Hanging post (I foraged a piece of driftwood from the dreamy beach in front infront of our cabin to make my latest piece!). This my May 2019 Soundtrack was our playlist of choice during our Kootenay getaway!
What have you guys been listening to lately? Leave me your recommendations in the comments, I'd love to hear from you! Do you use Spotify? If you do, feel free to drop some links to your playlists, or playlists / artists you think I'd enjoy. Have a beautiful day, friends!
---
Disclaimer: This post is not sponsored, and contains my genuine thoughts, ideas and recommendations. JustineCelina uses affiliate and referral links, which allow me to receive a small commission when you make a purchase through one of my links. Thank you for supporting the brands and businesses that support JustineCelina!