---
How is it the end of October?! Another month has flown by — and that means it's time for another Monthly Soundtrack here at JustineCelina! October was full of lots of BTS work fall content (including our Entrance Way Reveal!) — and these ultra chill, jazzy tunes are what kept me going. My October 2019 Soundtrack is a short n' sweet 30 track playlist full of ultra chill, mostly instrumental tunes. I discovered Andrew Applepie's Six Chill Beats EP along with Spotify's Jazz Vibes playlist this month and I pretty much listened to them on-repeat — honestly, I could have added every single track! If you're in the mood for some cozy, feel good tunes that pair perfectly with a smooth glass of red in front of the fireplace (something we did often this month!), you'll find it here.
October's most played tracks include JR JR's NYC, LÉON and SAINT WKND's You and I, Hibou's Clarity, absolutely everything from Andrew Applepie's Six Chill Beats EP, the beautifully stripped down version of Death Cab for Cutie's When We Drive, Bendigo Fletcher's No Smoke, Funky Notes' Visit By Cap Kendricks, Saib's Sao Paulo Sunset, The Ben Taylor Band's Time Of The Season, n o r m a l's beachlove, charlie toØ human's autumn daze, Andrew Applepie's Catch It, Ruck P's Vibin Out, Funky Note's Never Knew, Casiio and Dontcry's Places To Go and mt. fugitive's sundown. Happy listening!
---
OCTOBER 2019 SOUNDTRACK
---
---
NEED MORE FRESH TUNES? CHECK OUT MY LATEST PLAYLISTS
---
September 2019 Soundtrack (or listen on Spotify)
August 2019 Soundtrack (or listen on Spotify)
July 2019 Soundtrack (or listen on Spotify)
June 2019 Soundtrack (or listen on Spotify)
May 2019 Soundtrack (or listen on Spotify)
Or, browse the MUSIC archives here at JustineCelina for 4.5 years of monthly playlists!
---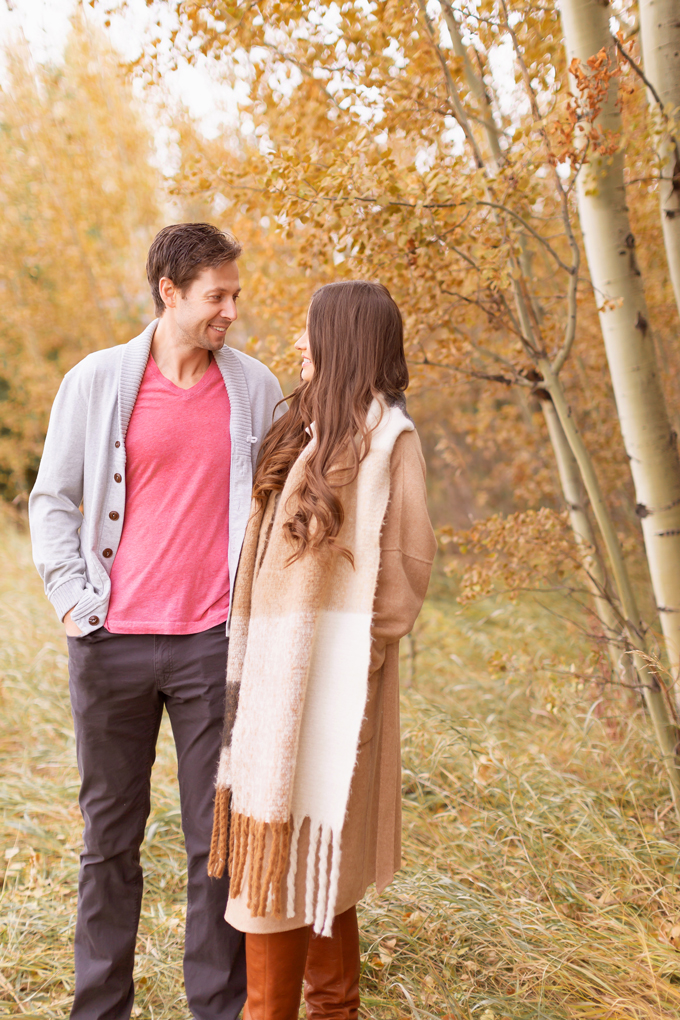 Thanks for listening, friends! I honestly can't believe there's only 2 months left of this year — but I have lots of exciting things planned for JustineCelina that I can't wait to share with you.

We shot this month's album cover Thanksgiving weekend at my childhood home in rural Alberta. We were capturing some family photos and also my impromptu Casual Fall Style Staples post. Hop over there for outfit deets and to learn more about my most-worn, most-loved casual fall pieces!
---
What have you guys been listening to lately? Leave me your recommendations in the comments, I'd love to hear from you! Do you use Spotify? If you do, feel free to drop some links to your playlists, or playlists / artists you think I'd enjoy. Thanks for swinging by for my October 2019 Soundtrack!
---
Disclaimer: This post is not sponsored, and contains my genuine thoughts, ideas and recommendations. JustineCelina uses affiliate and referral links, which allow me to receive a small commission when you make a purchase through one of my links. Thank you for supporting the brands and businesses that support JustineCelina!