---
Welcome back for another edition of Monthly Beauty Favourites! I have a little bit of everything to share with you this month — including including makeup, haircare, skincare, fragrance and wellness recommendations that span categories here at JustineCelina. My February 2017 Beauty Favourites is a long one, so if you're spending this snowy Sunday afternoon at home with half an hour to spare, curl up with a nice hot mug of tea and let's chat chat about a few of my favourite things!
I was truly all over the map this month in terms of products I used and loved, which makes for a very eclectic medley! Makeup wise I found myself drawn to romantic, rosy hues, nude lips and colourful, blown out smoky eyes — I'm craving spring inspired hues, but still embracing the drama of winter. Extremely dry, frigid winter weather persists here in Calgary (and unfortunately March is looking cold!) so my skin has definitely been feeling the effects. I discovered some extremely hydrating products for both my hands and my lips containing nourishing oils to aid in hydration. I also found a great product for taming those pesky flyaways, an inexpensive, no frills setting powder for the face and I rediscovered my love for a metallic, budget friendly eyeliner. I also visited my favourite spa in Canmore for a massage and picked up a chakra balancing essential oil to enjoy at home (in fact, I have some in a warmer right now!). On the completely other end of the spectrum, I feel head over heels for Mon Guerlain Eau de Parfum after attending a lovely event celebrating its launch earlier last month!
---
FEBRUARY 2017 BEAUTY FAVOURITES
---
CAD $55.00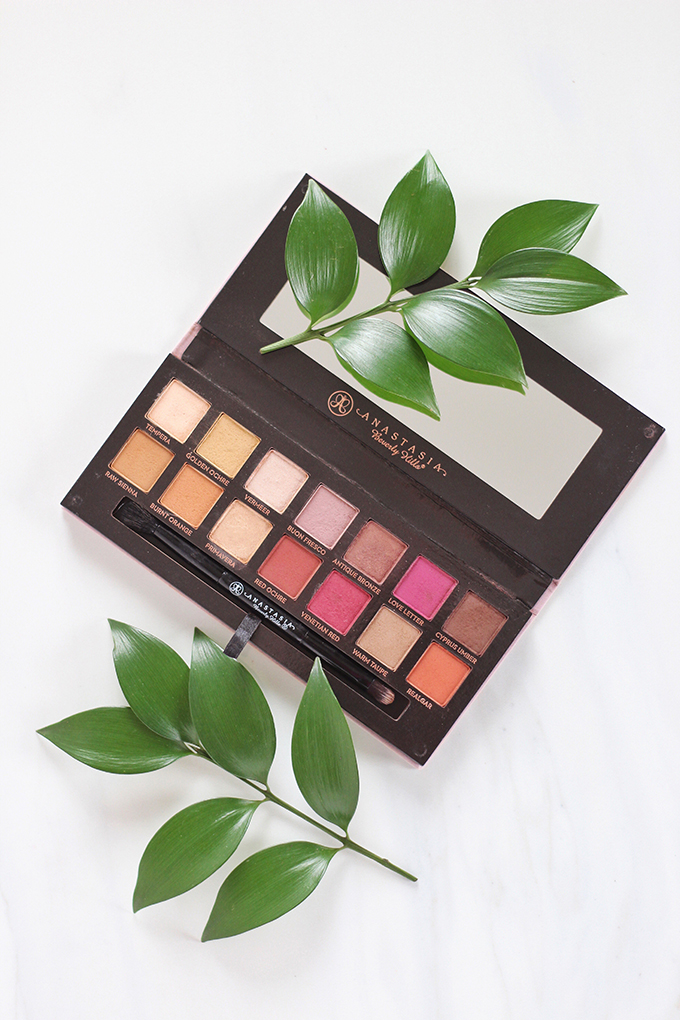 You've heard me mention this eyeshadow palette a couple of times here at JustineCelina since my introduction to it back in November of last year. Well, it's pretty much all I wore on my eyes in February! I love this palette for so many reasons. It's a beautifully formulated palette for both mattes and shimmers from Anastasia Beverly Hills that veers away from the neutral norm. As a green-eyed gal, I'm totally crazy about this selection of stunning warm neutrals, but I love the versatility this palette offers.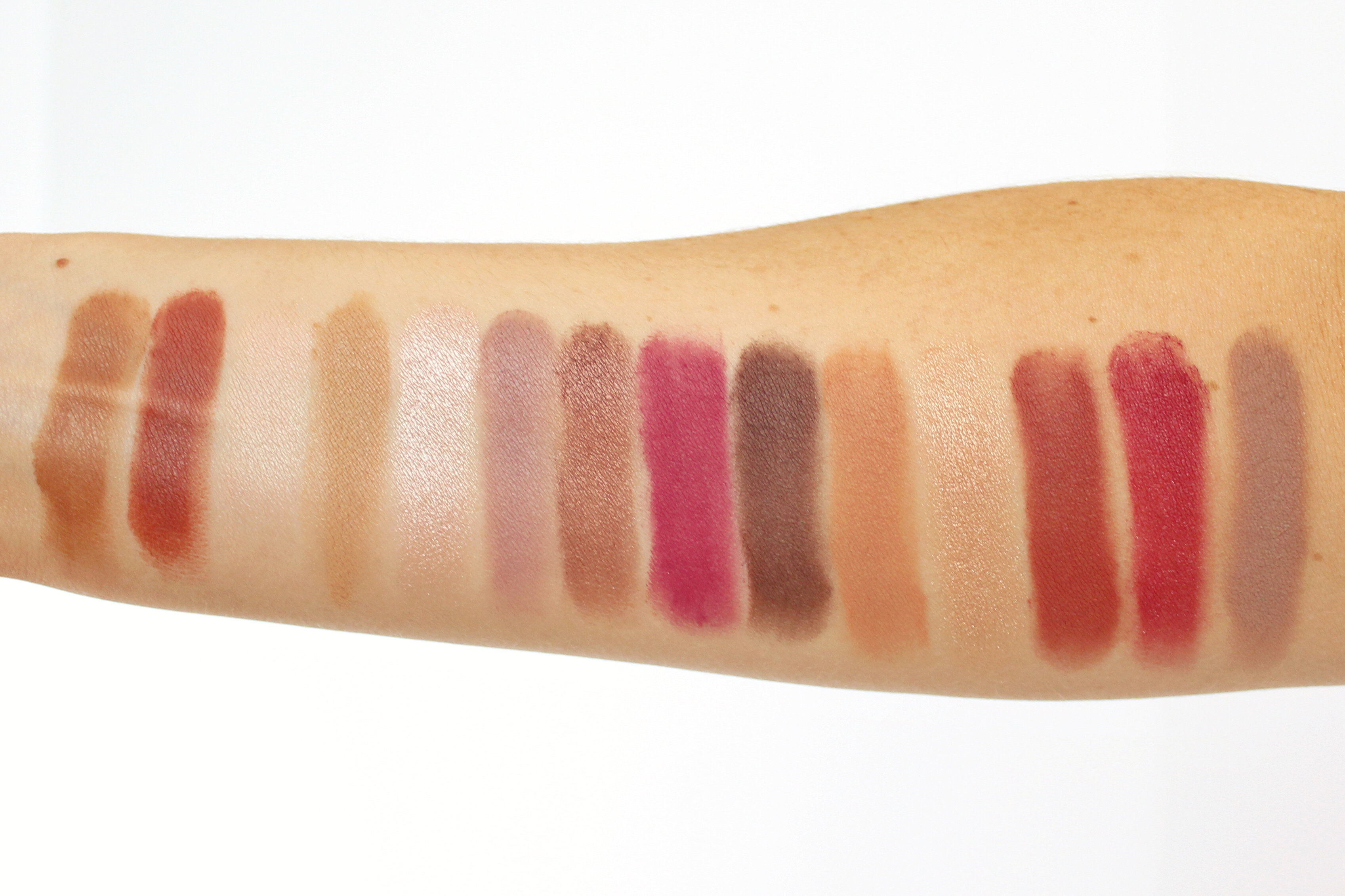 If you're looking to expand your eyeshadow collection or are swooning over these unique, romantic hues, I can't recommend the Modern Renaissance Eye Shadow Palette enough! Like the Master Palette By Mario (another one of my all time favourites), each of these 12 shades are pigmented, buttery and blendable. I'm a bit of an art history nerd (hey, I did go to art college after all!) and I love the concept behind this palette — a modern spin on classic Renaissance colors used by painters. It was perfect for all the colourful, blown out smoky eyes I wore in February! If you want to see it in action, swing by my Military Inspired style post.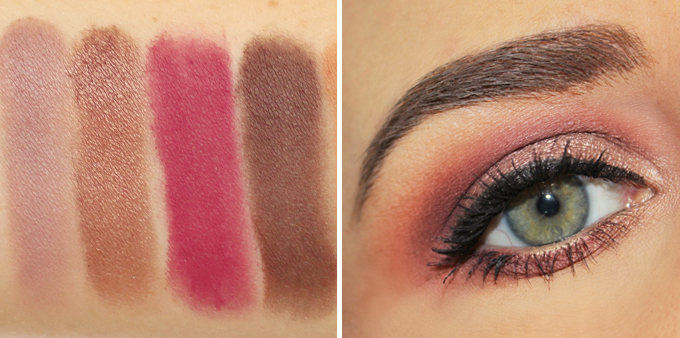 I'm wearing the Anastasia Beverly Hills Modern Renaissance Eye Shadow Palette on my eyes
---
CAD $26.00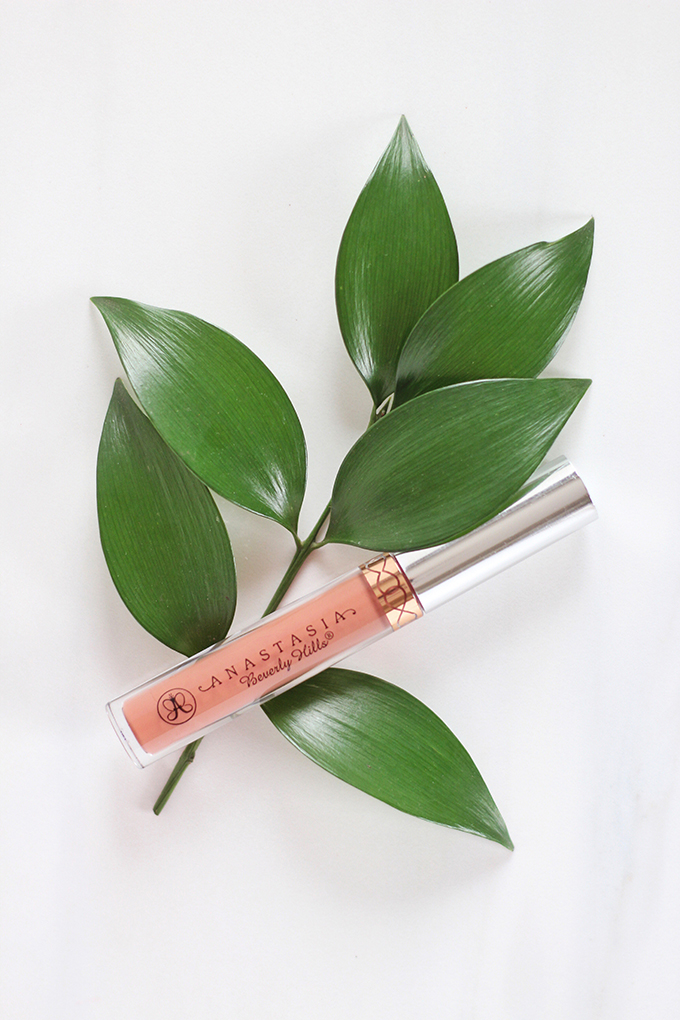 Ashton is another liquid lip I mentioned last autumn and have been wearing ever since. This midtone yellow brown is such a unique shade — I really don't have anything else like, but yet it goes with everything! I love all the fresh takes on classic nude lip shades we've been seeing lately, especially is we transition into spring and aren't quite ready for more traditional nudes and pinks (expect a post on this topic coming up soon!). Since I craved a bit more drama on the eyes in February I found myself reaching for Ashton a lot — it's a versatile shade since it's still considered a neutral, just a bit different than the norm, which I love! Again, if you'd like to see it in action, hop over to my Military Inspired style post.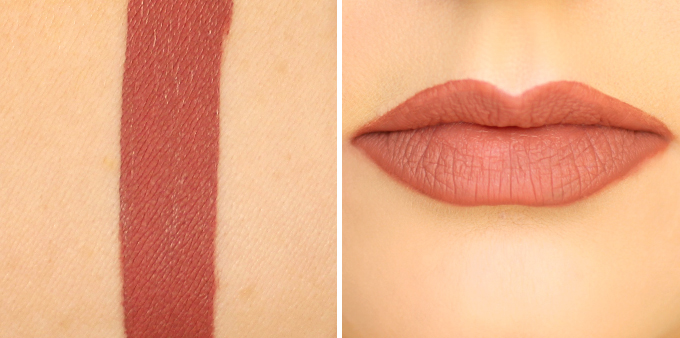 I'm wearing the Anastastia Beverly Hills Liquid Lipstick in Ashton on my lips
---
CAD $20.00 – $49.00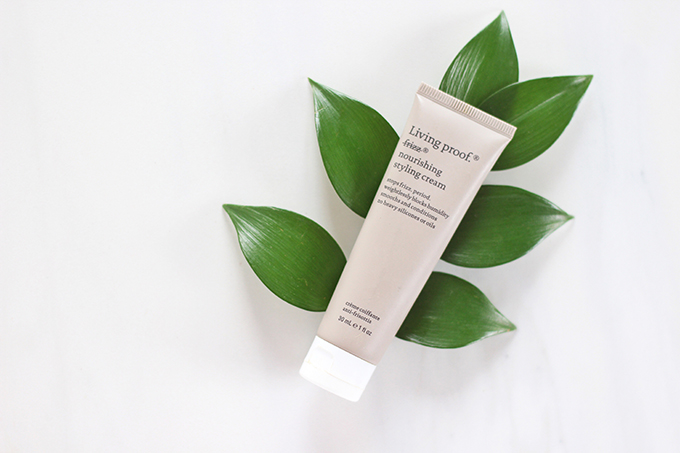 This is a product I've started using to tame flyaways (which to be totally honest I didn't know I needed until I started shooting style content for JustineCelina)! As someone with tons of superfine hair, I often experience a bit of fuzz on either side of my part and Living Proof's No Frizz Nourishing Styling Cream works beautifully to tame frizz and flyaways without weighing my hair down or making it look greasy. I simply take a dime sized amount onto my palms, rub them together to evenly disperse the product, then smooth the styling cream onto both sides of my parted hair. I love the bit of extra shine it adds while keeping things looking nice and sleek!
---
CAD $78.00 – $168.00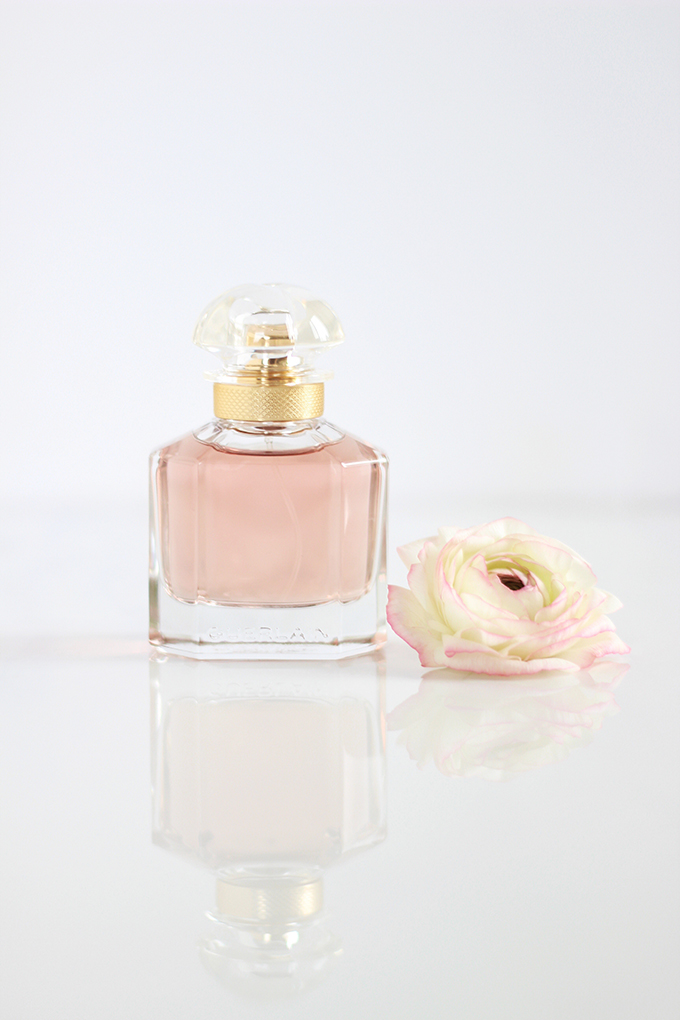 I was invited to a lovely event last month to celebrate the launch of Mon Guerlain hosted by The Concierge Club at the Gerry Thomas Gallery, where I was gifted this stunning fragrance (I actually took you along in my Insta Stories!). If you've read JustineCelina for any length of time, you'll know I'm a fragrance lover and collector (I have an entire section dedicated to FRAGRANCE!), so I'm pretty particular about what I wear. Mon Guerlain totally swept me off my feet, which is strange because it's not something I'd typically choose for myself! It's sensual, warm fragrance with notes of  jasmine (sourced from India), lavender (sourced from Provence) and vanilla (sourced from Papua New Guinea). I'm not typically into floral scents, but this mixture of lavender and vanilla is so unique, unexpected and ultra feminine. This fragrance oozes luxury and class — it's all I've been wearing lately. I've been received so many compliments from both men and women on this fragrance and I can see it becoming an all time favourite of mine (I'll definitely be picking up another bottle when this one runs out!). Mon Guerlain was created out of admiration for the women of today and inspired by the Angelina Jolie — the images and videos created for Mon Guerlain campaign are absolutely stunning!
A few words from Mon Guerlain
"A few drops like an invisible tatoo on the skin give the women who wear it confidence to own their decisions and their dreams; to reveal all their many nuances; to make them feel beautiful."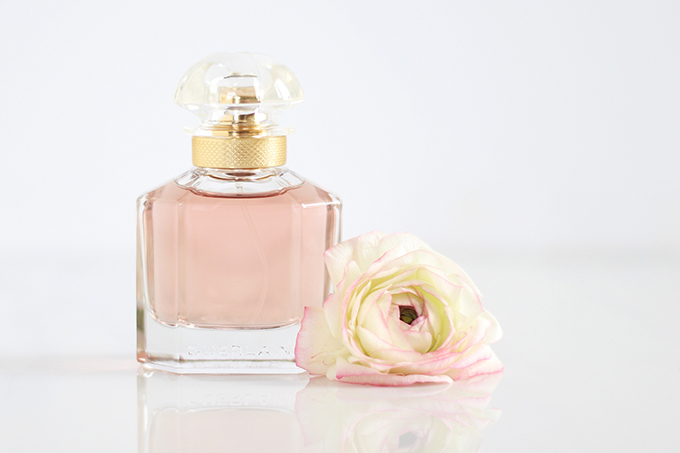 Information from Sephora.com
Fragrance Family
Warm & Spicy
Scent Type
Warm & Sweet Gourmands
Key Notes
Jasmine, Lavender, Vanilla
---
USD $40.00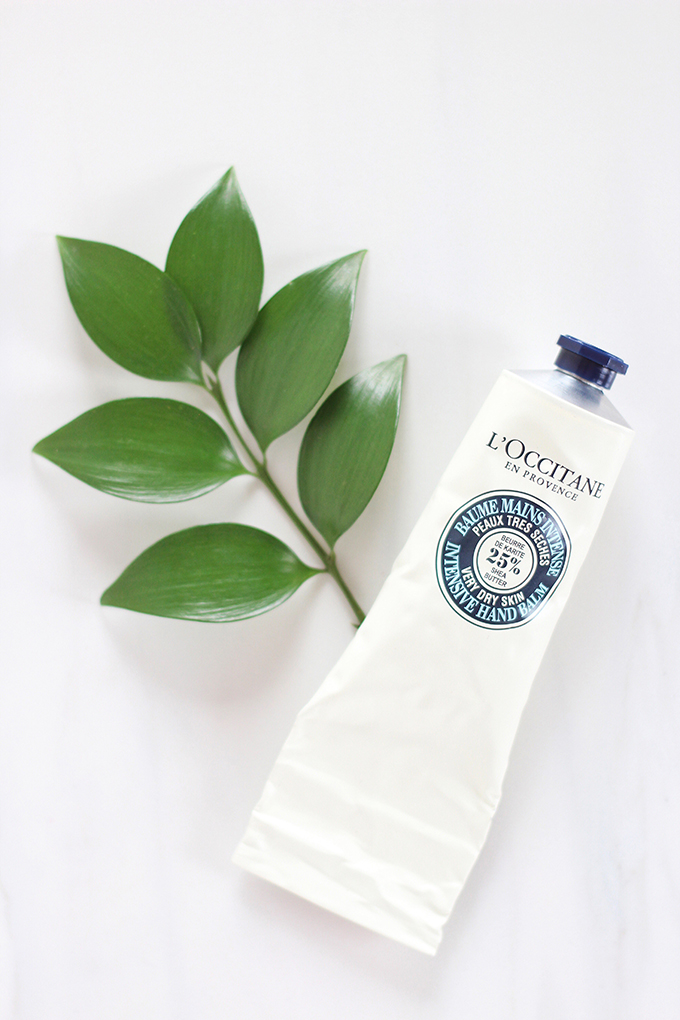 I know fellow Calgarians will understand just how dry it is here, but my skin has been parched lately! I've been keeping the L'Occitane Shea Butter Intensive Hand Balm on my desk since I was first introduced to it in December — and as you can see I've made a considerable dent in it. This ultra thick, ultra moisturizing hand cream has been saving my hands this winter! It's loaded with 25% organic shea butter, so a little bit goes a long way. As many of your may know I have ultra sensitive skin that's extremely sensitive to fragrance, so I have to be careful about any skincare that I use to save myself from irritation and L'Occitane products are a brand I know I can trust. This hand balm actually forms a protective film over your skin and nails to help protect it and I think it's contributed greatly to my hands not cracking and bleeding this winter (it sounds graphic, but almost every winter without fail I experience extreme dryness on my hands!).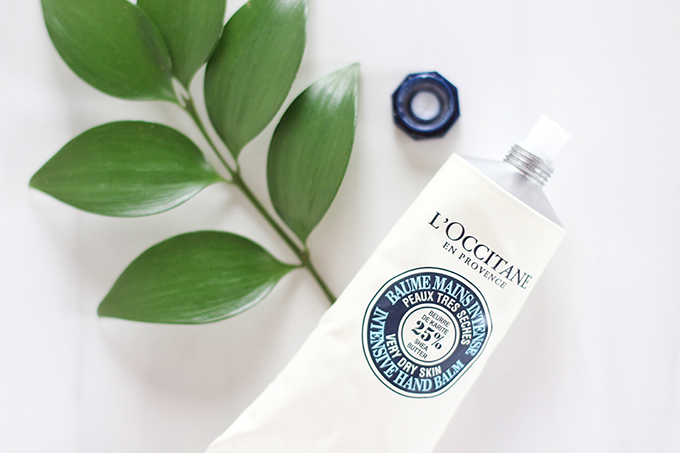 ---
CAD $24.00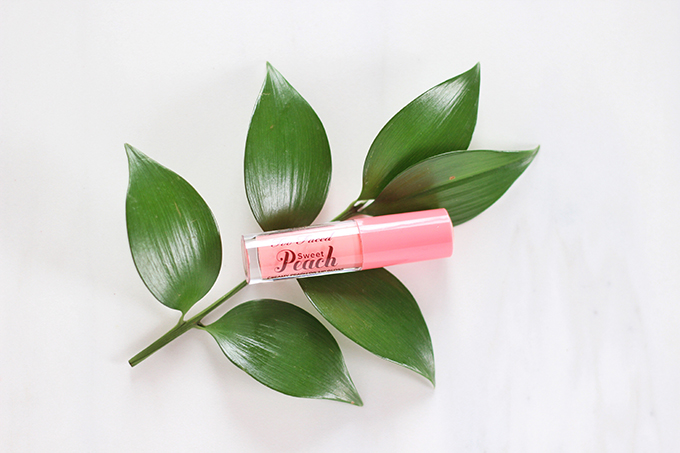 Isn't this little guy cute? I picked this deluxe sample up as a 100 point perk during a trip to my local Sephora last month. With it still being quite wintery and dry here, my lips have been in need of some extra hydration — especially after I've worn a liquid lipstick for a few days straight. The Too Faced Sweet Peach Creamy Peach Oil Lip Gloss in Pure Peach is a beautiful lip gloss / lip oil hybrid that smells like fuzzy peaches and makes my lips look full, hydrated and juicy! Peach is all the rage in the beauty community right now and I've always been a fan of peaches and peach leaning nudes, so I figured these new Sweet Peach Creamy Peach Oil Lip Glosses would be right up my alley and I way right! They're now overly oily like the ultra luxe Yves Saint Laurent Volupté Tint-In-Oils I've mentioned in the past, but more of a gel like consistency (read: not sticky at all) with a generous dose of moisture. If you're looking for a glossy pick me up as we transition into spring, I absolutely love the Pure Peach shade from this range — however there are an array of 8 peaches, nudes and peachy corals to choose from!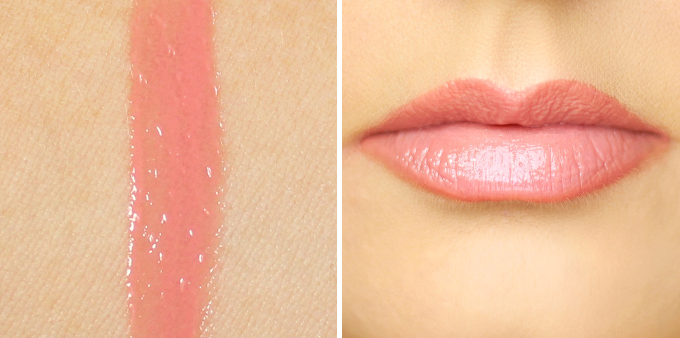 I'm wearing the Too Faced Sweet Peach Creamy Peach Oil Lip Gloss in Pure Peach on my lips
---
USD $12.00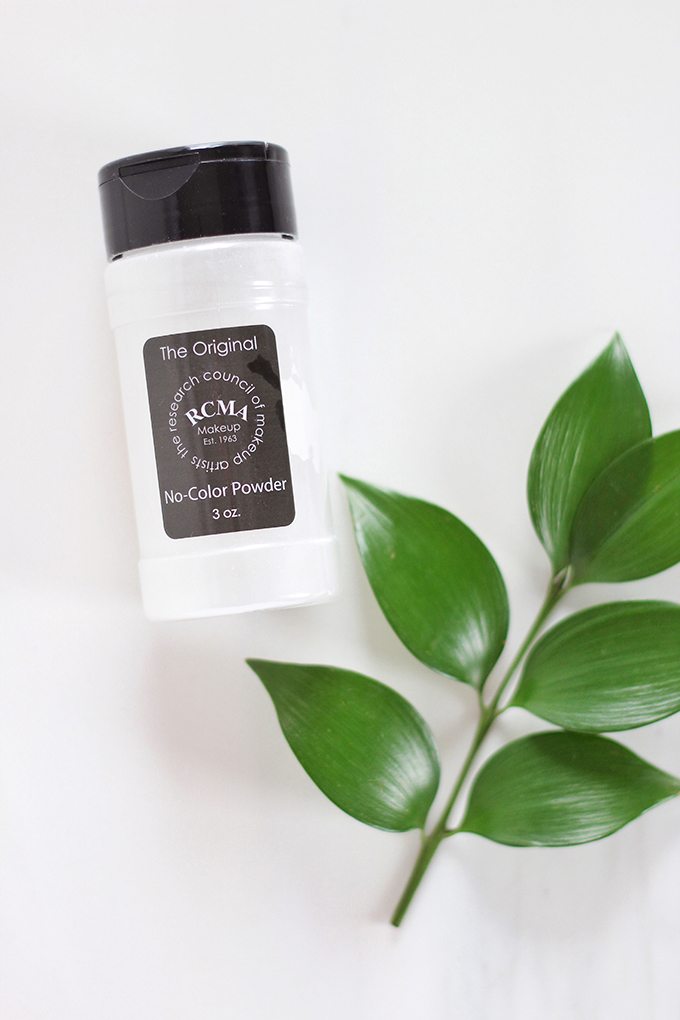 I picked the RCMA Makeup No Color Powder up along with my refill of of my beloved It Cosmetics Bye Bye Under Eye Anti-Aging Concealer in hopes that it may replace the Tarte Smooth Operator Amazonian Clay Finishing Powder I use religiously with Bye Bye Undereye with. Although this is a similar, much for affordable option, unfortunately it's not quite a smooth and doesn't have quite the same effect on my under eye area. However, I love it to set my foundation and it has replaced the Laura Mercier Translucent Loose Setting Powder I used to previously set my foundation (read more about my routine for flawless looking skin) — so that's a win in my books! Basically, it's a simple loose powder that's completely translucent and won't cause that dreaded flashback in photos.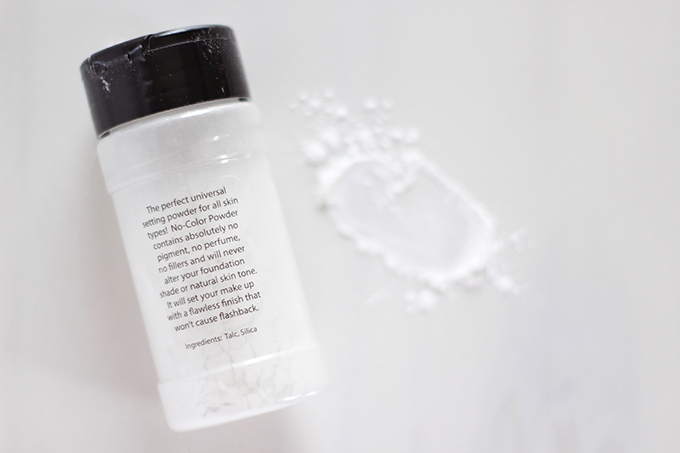 Note the simple ingredients list; talc and silica. The low price tag is justified because those are very inexpensive ingredients! That said, it's a fantastic, no frills powder that sets my foundation beautifully and hold up well all day on my combination skin. A major downside of this product is the packaging — the sifter has huge holes and the lid doesn't detach, making it impossible to shake powder into the cap and pick some up on a sponge or brush. I remedied that by saving my Laura Mercier Translucent Loose Setting Powder packaging after I used it up and decanting the RCMA power into it!
I'm wearing the RCMA Makeup No Color Powder to set my foundation
---
USD $5.00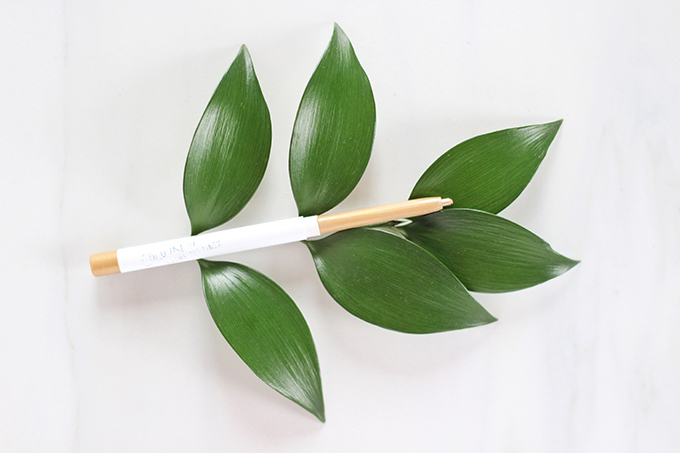 I've been using the Colourpop Crème Gel Liners for almost a year since I first discovered them (initial review here) and they're still going strong! In February I found myself drawn to Dirty Talk which is a soft metallic gold that reflects light beautifully! I love it to add a pop of shine to the waterline with the more dramatic smoky eyes I've been loving lately, but it also works as an alternative to the traditional nude liner to open the eye on more natural days. Any metallic from the Colourpop Crème Gel Liner range is a winner in my books — so if you're looking to pick up some inexpensive, fantastic quality eyeliners, give this range a look. They're long wearings, the shades are gorgeous and they don't irritate my ultra sensitive eyes. And if you're looking for more Colourpop recommendations, you know I've got you covered!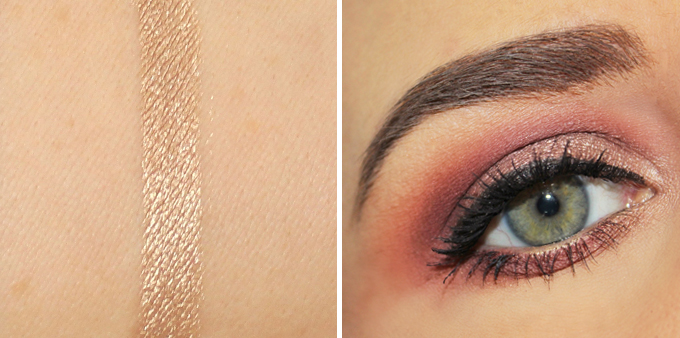 I'm wearing the Colourpop Crème Gel Liner in Dirty Talk in my waterline
---
CAD $45.00 – 65.41
I headed to Canmore earlier this month for a much needed day off and treated myself to a massage and beautiful meal. My favourite spa in Canmore is the Bodhi Tree Spa — it's small, quiet and ultra calm (the receptionist speaks to you almost in a whisper, ever over the phone!). It's an Aveda spa and I've been going for years. It makes for the perfect mini getaway!
At the spa, they infuse the massage oil with a few drop of their chakra essential oil blends — it's an ultra relaxing touch that allows you to enjoy the amazing benefits of aromatherapy during your treatment. I loved my essential choice so much this time, I decided to pick it to enjoy at home! The AVEDA CHAKRA 5 Balancing Blend Aroma Oil represents the 5th chakra — the center of creativity, self-expression and communication. It's meant to help balance the 5th chakra and it smells energizing and tranquil at the same time — a harmonious fusion of grapefruit, rosemary and ylang ylang pure essential oils blended to balance the throat chakra according to Ayurveda.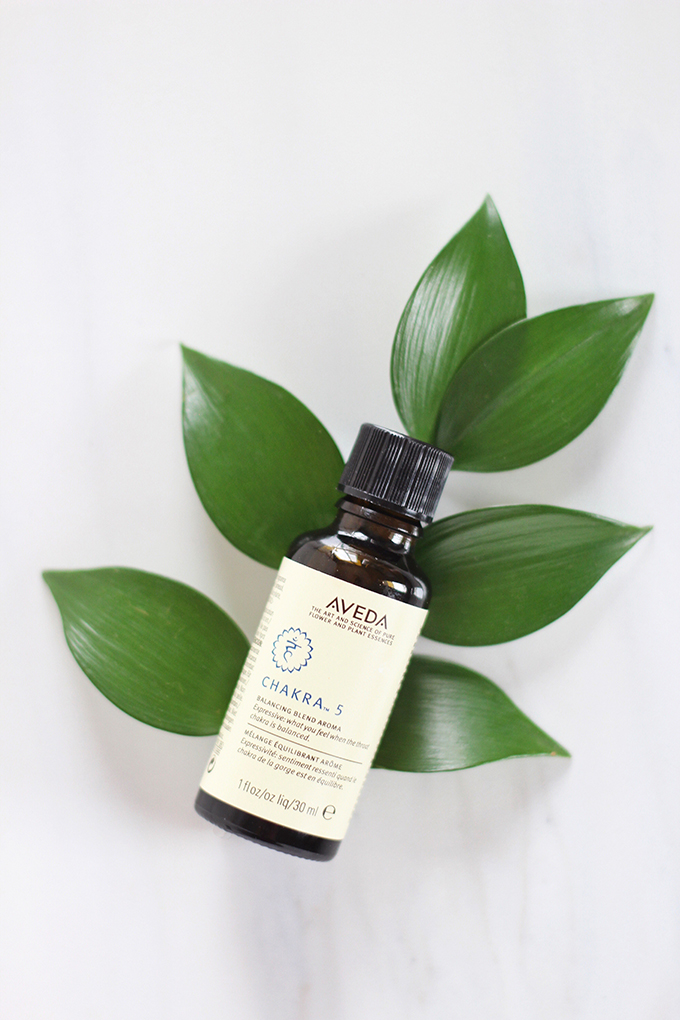 I like to use a few different ways — I add a few drops to the corner of my shower floor it make it a little aromatherapy steam and I also warm them in my wax burner for now until I pick up a diffuser (if you have recommendations, please leave me a comment!) or simply take a few deep inhales, placing the the bottle under my nose. Unfortunately I couldn't find a link to the oil online directly from Aveda, but I did manage to track it down on Amazon (however, you should be able to find it in Aveda spas — I paid $45.00 in store). Nordstrom also sells the Chakra 5 Balancing Body Mist. I personally wouldn't wear the mist as a fragrance, but it would be lovely to use as a room spray, or to spray in the air over your head as you inhale.
While we're on the topic of wellness, I love the Aveda Comforting Tea — especially before bed! It's a bit spendy but I love it as a treat when I need something really soothing. It's a blend of licorice and mint (sounds strange, but I promise it's so delicious!).
---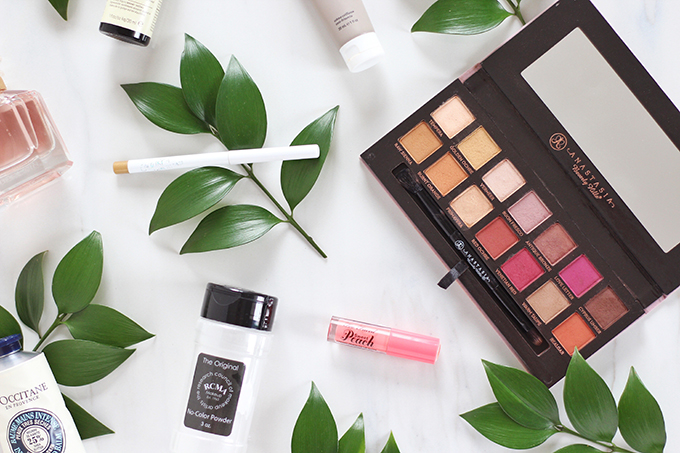 What were some of your favourite beauty and wellness finds last month? I've been testing spring beauty launches like crazy these past few weeks and I can't wait to share some fresh beauty content with you in March — so stay tuned! Thanks for stopping by and enjoy the rest of your weekend, everyone.
---
Disclaimer: Products marked with * indicate press samples provided for editorial consideration with no obligation for feature or review. Thank you to Rebecca Dawn Design for the beautiful flowers and greenery I used to style this post. This post is not sponsored, and contains my genuine thoughts, ideas and recommendations. JustineCelina uses affiliate and referral links, which allow me to receive a small commission when you make a purchase through one of my links. Thank you for supporting the brands and businesses that support JustineCelina.com!