---
Friends, welcome back for my annual (and very belated!) Blogiversary celebration! My 3rd Blogiversary went roaring by on March 2nd — but to be honest, I was completely engrossed in our Living Room Reveal and some other fun, last minute projects at the time. Earlier this year I chatted about changing things up around here and creating space to let life happen — and that's exactly what I've done! There's been a lot happening here at JustineCelina lately as we get ready to reveal the next rooms in our SPACE REFRESH series (coming your way later this month!) and I simply had to prioritize my time differently to make this all possible. March was one of my most creatively fulfilling months of my life — it left me completely exhausted but also incredibly inspired! In the two months since My 3rd Blogiversary I've reached some milestones I've dreamed of achieving since launching JustineCelina and they've reminded me exactly why I started this whole thing in the first place. So, although it's a bit late and I've been chipping away at this post when I can, I couldn't be more thrilled to share this Pantone Spring 2018 inspired 3rd Blogiversary soirée with you!
In the midst of it all, I came up with the concept for this celebratory post pretty last minute — about 10 days before the shoot (which, admittedly, was about 2 months ago!). It was so spontaneous, but serendipitous and things just fell into place (I shot it myself one sunny Friday afternoon with my tripod and self timer). This year, we're going all out — because after 323 blog posts, almost a million views (OMG!), 180 000 images, 2 900 comments and a whole lot of blood, sweat and tears (quite literally), I truly never thought I'd get here! My third year was one of intense growth, both on these pages and off of them — I hope you enjoy reading about 10 Things I Learned in my Third Year of Blogging in this raw, honest, unabashed post (you may need a sparkling glass of rosé to get though it!). Whether you're new to JustineCelina (and there are a lot of you beautiful people — welcome!) or have been with me since the very beginning, I'm so grateful to have you here celebrating with me today!
---
MY 3RD BLOGIVERSARY + 10 THINGS I LEARNED IN MY THIRD YEAR OF BLOGGING
---
First and foremost, I want to thank each and every one of you from the bottom of my heart for coming along on this journey with me. None of this would be possible without your support and I'm so very grateful for this and for the beautiful community we've created together. I poured my heart and soul into this post and I hope you enjoy learning more about my blogging journey over the past year!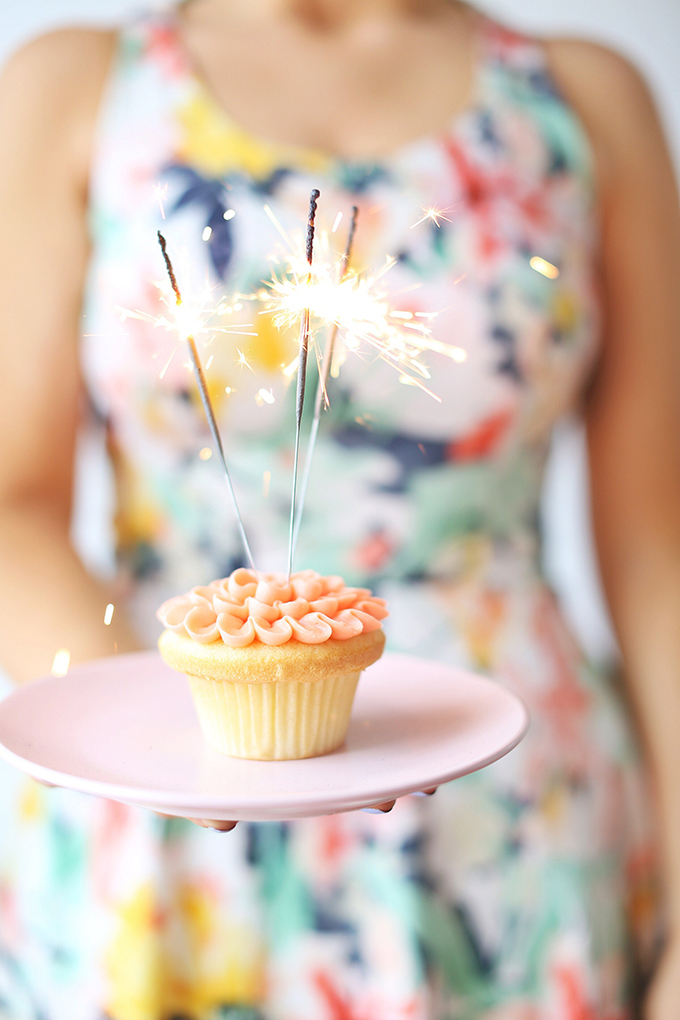 And second, I want to thank everyone who made this Pantone Spring 2018 inspired 3rd Blogiversary soirée possible! My 1st Blogiversary was a huge milestone for me and it also opened the flood gates for collaborative work here at JustineCelina — it's such a fond memory. Last year I decided to go really low key, simply because that's where I was at. But this year, I'm up to my old tricks again and planned a joyful celebration inspired by seasonal colour trends, spring blooms and the fresh beauty of the season.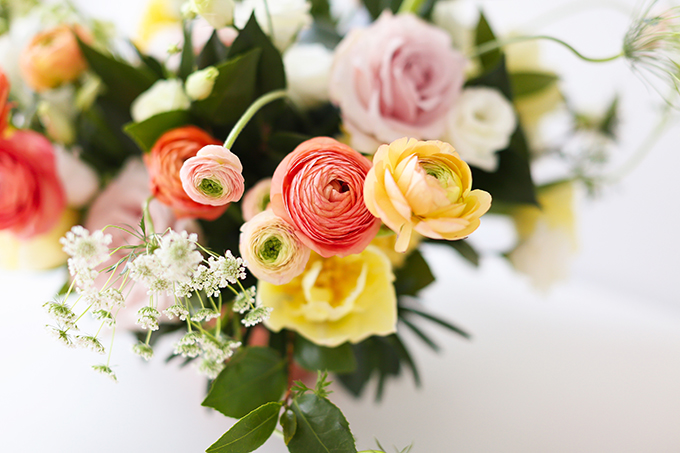 Rebecca Dawn Design created the loveliest spring arrangement (you can learn more about it in a dedicated post coming soon!), Crave Cupcakes supplied the sweets (they custom mixed hues inspired by Pantone's Pink Lavender and Blooming Dahlia!) and 3rd Floor Studio generously gifted my beautiful Hattie Tropical Floral Dress after meeting up with the owner, Shoshanah, over coffee while she was visiting Calgary! I mentioned that I was planning this post and she left one of her samples for me — it's an absolutely stunning dress and I get compliments on it wherever I wear it. If you're interested in anything else you see in this post, scroll down to the bottom of this post where I've linked all my sources!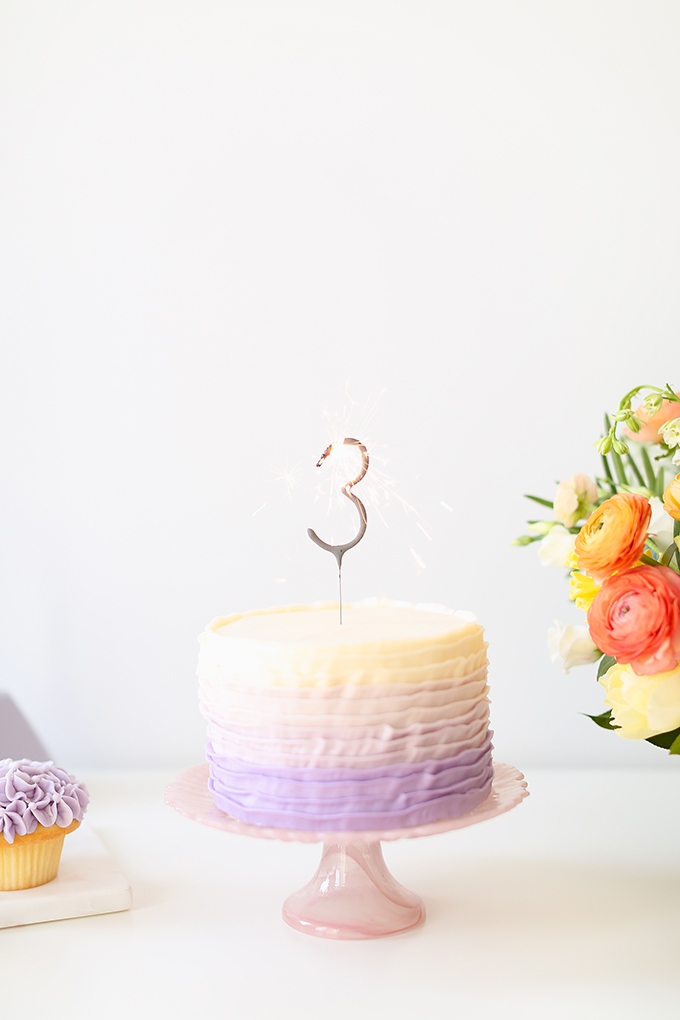 ---
1. Remember Why You Started
---
I feel like 3 years is really 10 years in the blogosphere — it's almost like dog years! In my time in this industry, I've seen it grow and change a lot. And whether you like it or not, if you run your blog as a business, you have to keep up. While I'm all for staying on top of where the industry advancements, new platforms, the type of content brands are looking for and the type of content being produced by my peers, it can all get very noisy.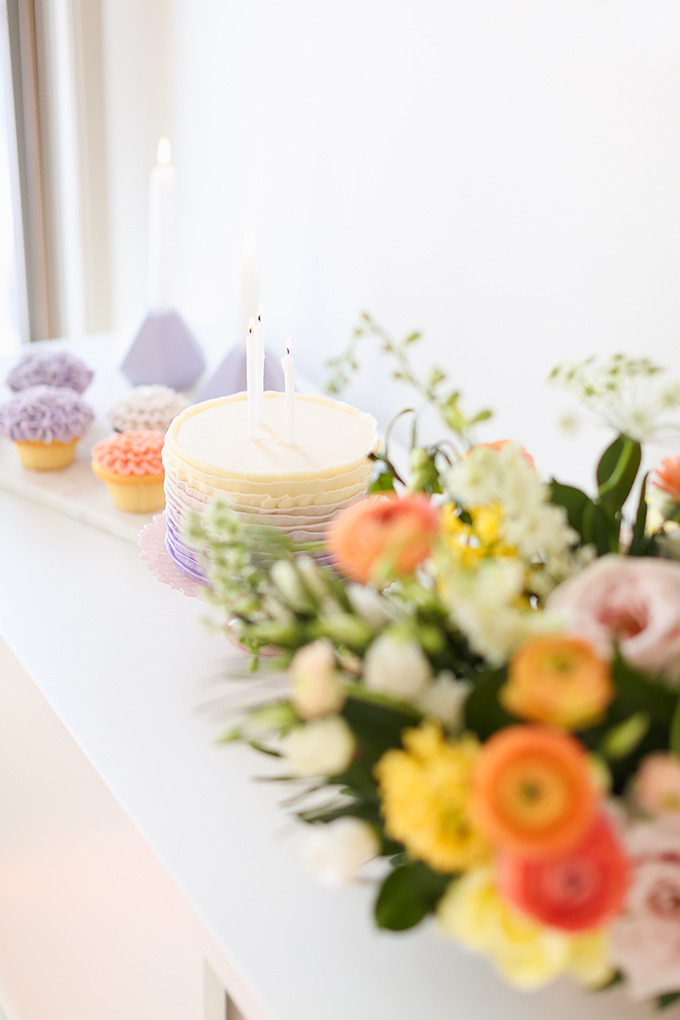 "When the voice and the vision on the inside become more profound and more clear and loud than the opinions on the outside, you've mastered your life." ~ Dr. John D Martini
Success looks different to everyone and it's essential find your why if you want to have longevity in this industry. On the tough days, it keeps you going — if you ever feel like you're getting off track your why will snap you back to reality in a heartbeat. When I find my passion waning or I'm feeling discouraged, I remember why I started. From day 1 here at JustineCelina, I've resolved to do things my own way. I've never been one to let what anyone else thinks about what I'm doing influence my actions and I do my best not to get caught up in all the noise, digital clutter and comparison — but I'm only human and sometimes it does get the better of me.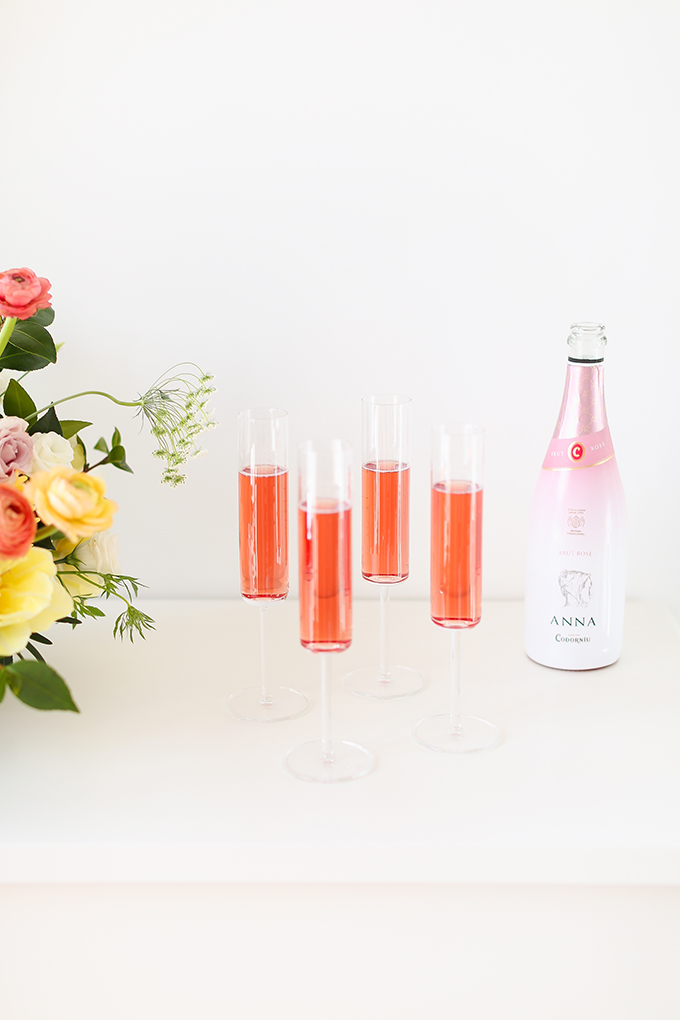 In my 1st Blogiversary post, I shared my reason for starting JustineCelina — to live and work in a way that nurtures my passions. I'm at my happiest and most inspired when I'm creating in every area of my life and sharing it. As things have grown and evolved over the past 3 years I've been fortunate to produce content I'm extremely proud of, work with my favourite brands, have my content recognized and featured by my favourite publications, learn new skills, make new friends, push myself creatively, discover passion and inspiration beyond my wildest dreams, and also turn this blog into a business in the process.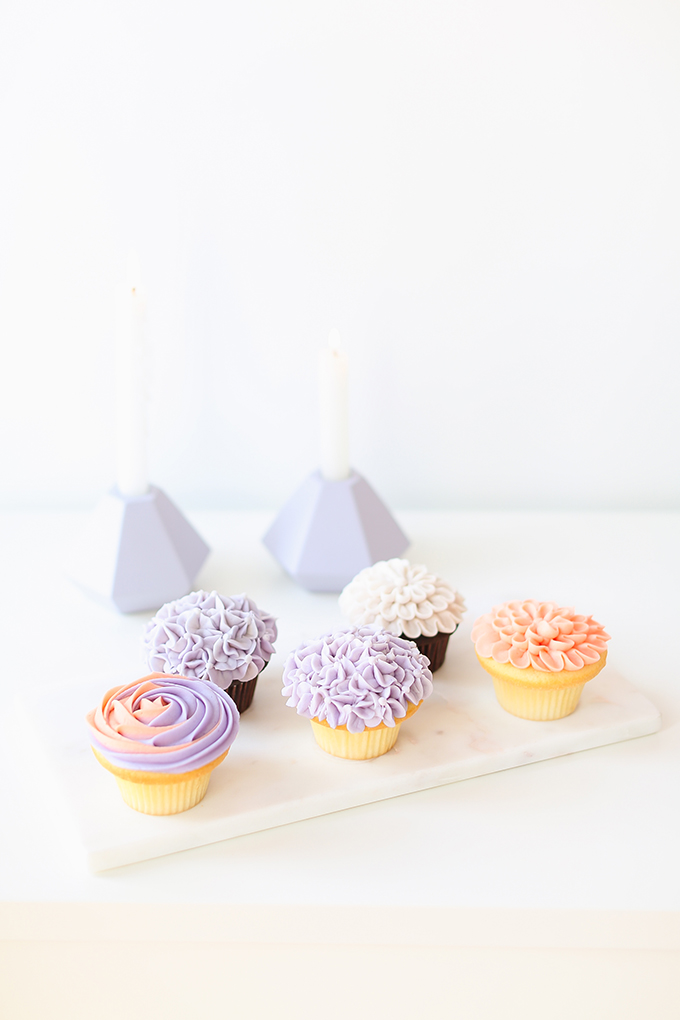 I did not start blogging to amass a huge following, have my content dictated by sponsorships and jet set around the world. I am not a 24 year old influencer with millions of Instagram followers. I am a 32 year old creative entrepreneur, business (and home) owner and blogger — sharing my passions with an authentic, supportive, wonderful community of people who I'm so grateful to have cultivated over the past 3 years. I started this blog to create and share without limitations — and that will never change.
There are literally hundreds of thousands of bloggers and content creators out there — there's someone for everyone. And I firmly believe there's room for all of us, if we stay true to our own unique visions and produce authentic content. No matter how large this industry gets, I will always champion diversity and authenticity in content creation, above all else.
"When you are your authentic self, you have no competition." ~ Scott Stratten
---
2. Know Your Worth
---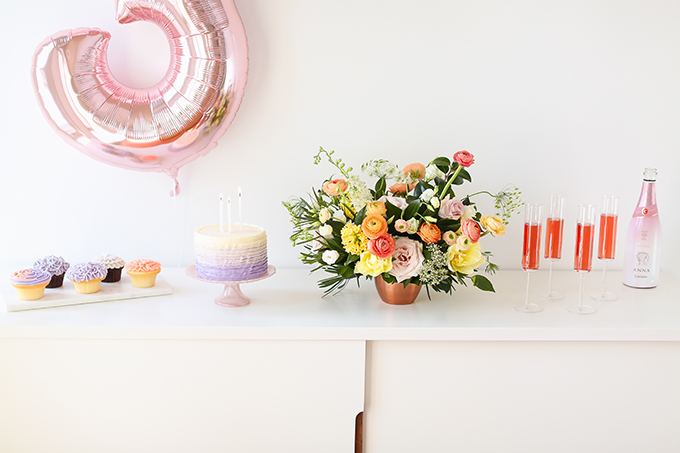 With the blogging, YouTube and the influencer space expanding so rapidly, this market has undoubtedly become over saturated since I've entered it. But coming from the advertising side of things (hop over to this post to learn more about my professional background and why I started blogging!), I know how much money national brands pay for campaigns, photoshoots and advertising. Influencer marketing is still a relatively new concept and the advertising industry as a whole has changed a lot in the last few years — leaving both bloggers and brands still trying to gain a solid footing.
With so many new bloggers and influencers entering the market each year, bright eyed and eager to work with large brands to gain exposure, there's a bit of a power struggle going on at the moment. New bloggers will work with brands for free, or much less that they're worth — and many of them have absolutely no idea how much they should be charging for their services. In the end, this impacts the industry as a whole negatively. With influencer marketing becoming increasingly popular, brands get more exposure than they would through traditional advertising for a fraction of the cost — and because of this, turning content creation into well paying career is more difficult than ever.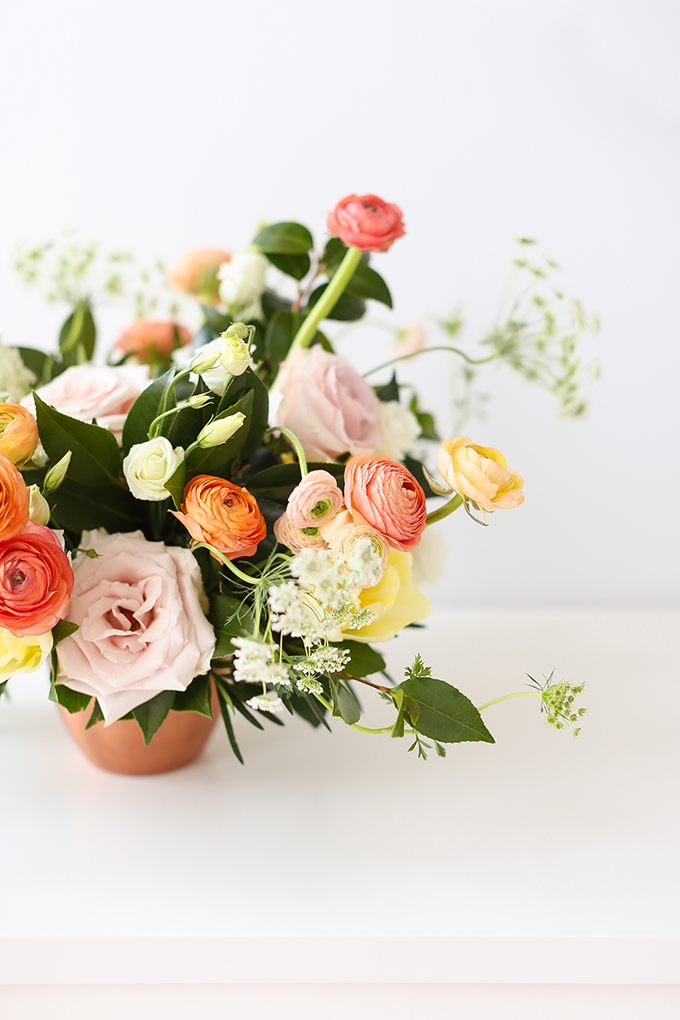 Having run my own business for 11 years now (I still take on client work!), I'm no stranger to learning how to price my creative work so that I'm able to comfortably support myself financially. Unfortunately, not many people (especially younger bloggers and influencers) have that kind of experience. But as creatives, we must respect ourselves enough to know our worth and not accept less than we deserve. To be 100% transparent, knowing my worth means I turn down a lot of work. However, it also weeds out opportunities that simply aren't the right fit — and that I don't have time for. By charging what I know I'm worthy of, I spend my time creating thoughtful, comprehensive, artistic, unique content for clients I truly love and who value my work.
As such, I'm extremely selective about my partnerships and take on a very small percentage of sponsored work — currently only 13% of content at JustineCelina is sponsored. While it's not always easy, I know it's what's right for me. Each collaboration is bespoke and each brand I work with is treated as a valued, long term partner. I've invested in top-of-the-line, professional photography equipment, my content is costly to produce and my pricing model allows me to provide the highest quality of work possible to a select number of brands. Each post takes between 20 – 80 hours to create when I factor in planning, research, mood boarding, sourcing elements, styling, recipe testing, shooting, writing, editing and social support — and they're priced as such.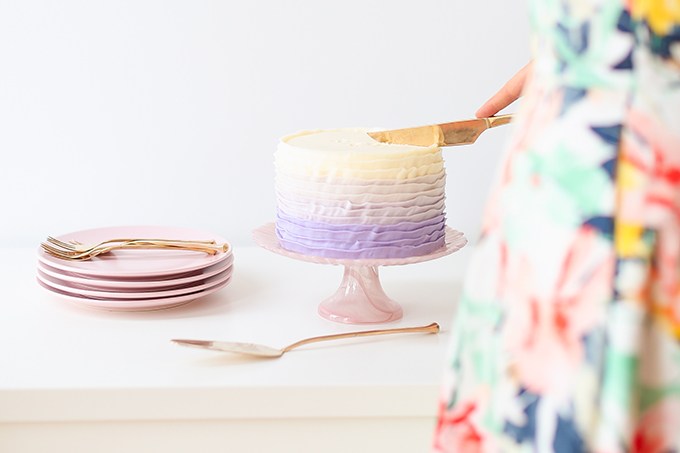 Of course, there are always exceptions. If I really love a product or brand I'm all for negotiating a scenario that will be mutually beneficial, however, as I move into my 4th year of blogging I'm pretty firm on the policies, rates and systems that have allowed JustineCelina to evolve into what it is today. When people in any industry work for less than they deserve, it hurts everyone. Now more than ever in this space, it's so important to know your worth and have the confidence to price your work accordingly — especially if your goal is to turn your blog into a lucrative, full time gig.
"Ask for what you want, and be prepared to get it." ~ Maya Angelou
---
3. Find Your Tribe
---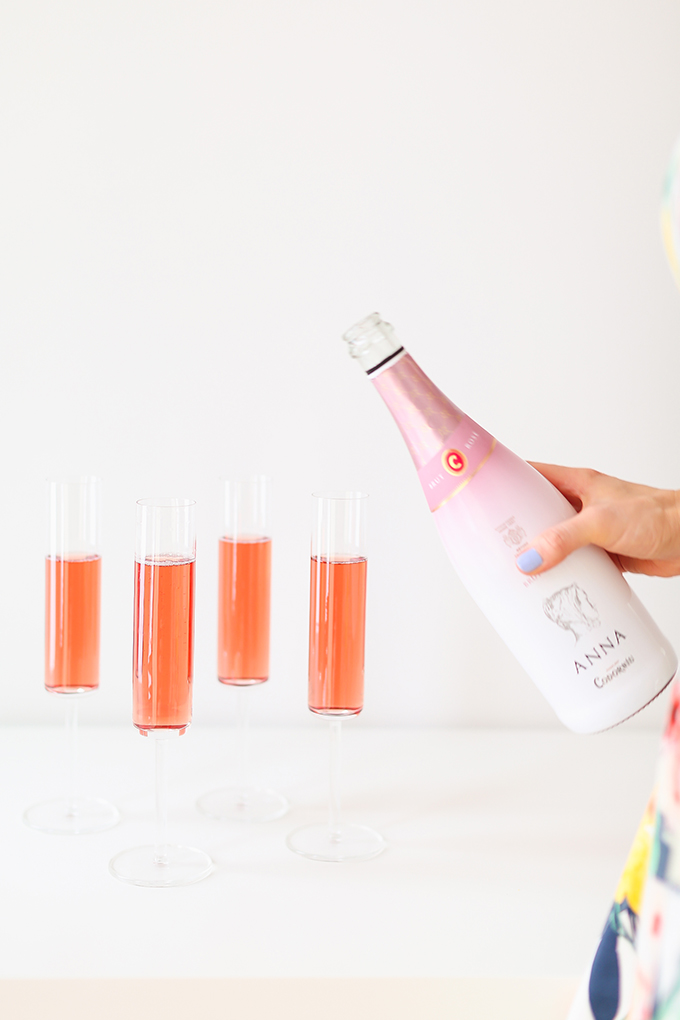 I attended my first blog related event roughly 9 months after I started blogging. I was so excited — but also a little nervous because I knew absolutely no one. I've always been the kind of person who you could throw into a room full of strangers and I'd come out with a few new friends at the end of an evening — and that's exactly what happened in the blogging community! I feel so fortunate to have met so many like minded people, fellow creatives, bloggers and content creators (both in real life and online) that I'm very honoured to now call friends. These men and women truly inspire me to keep going when things get hard, to grow and push myself creatively, to take a chance, to try something new and to believe in myself. And this support system as we all try our best to navigate the waters of blogging and content creation is invaluable in an industry that can feel very isolated at times.
I absolutely love it when I meet someone in person that I know from the internet and they're exactly how they seem online in real life — I often receive that compliment as well. I've had such a warm and welcoming experience here in Calgary and for that I'm truly grateful. The blogging community as a whole is wonderful here and incredibly supportive — and I've also seen the benefits of in person networking first hand (that's actually how I connected with Tourism Calgary!).
I absolutely love it when someone wants to catch up over a glass of wine, grab a coffee or share a meal together as we catch about what we're working on and how we're doing. I'm also humbled every time another blogger asks questions about how I work with brands, price my work or has other questions about how I produce my content. In fact, just last week another blogger here in Calgary asked me to review a pitch for them before they sent it in — I felt so honoured that they trusted me to help them out. I firmly believe in community over competition and will go out of my way to help my peers — because I received the same support when I entered this industry. I feel like I have an extended family in this city (and all over the world!) — and it's an incredible feeling!
"A candle loses nothing by lighting another candle." ~James Keller
---
4. Don't Get Jaded
---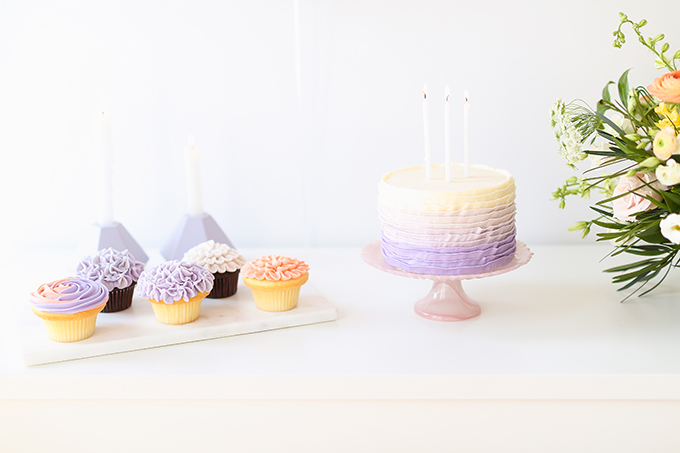 While I really do love blogging, it comes with a steep learning curve. And it's definitely not all champagne, cupcakes and flowers. There's a seedy underbelly of this industry — and no one really seems to talk about it. But today, I'm going to talk about it.
Especially in the lifestyle, beauty and fashion space, bloggers and influencers buy followers and use other shady tactics to grow their influence — and unfortunately it's becoming the norm. This industry can be extremely superficial, vapid and underhanded. As someone who prides themselves on their authenticity, after awhile, it can get a bit disheartening to bear witness to it day after day. In 2018, it's actually pretty common for bloggers, content creators and influencers to buy followers and likes and participate in comment pods to fake engagement. I get emails and DMs on the daily from businesses offering these services to me. Regardless, I absolutely cannot fathom purchasing my influence. The power of true influence is not something to be taken lightly — it takes years of trust to gain and can be lost with one questionable brand deal or misstep. And the responsibility that comes along with influence is something I take very seriously.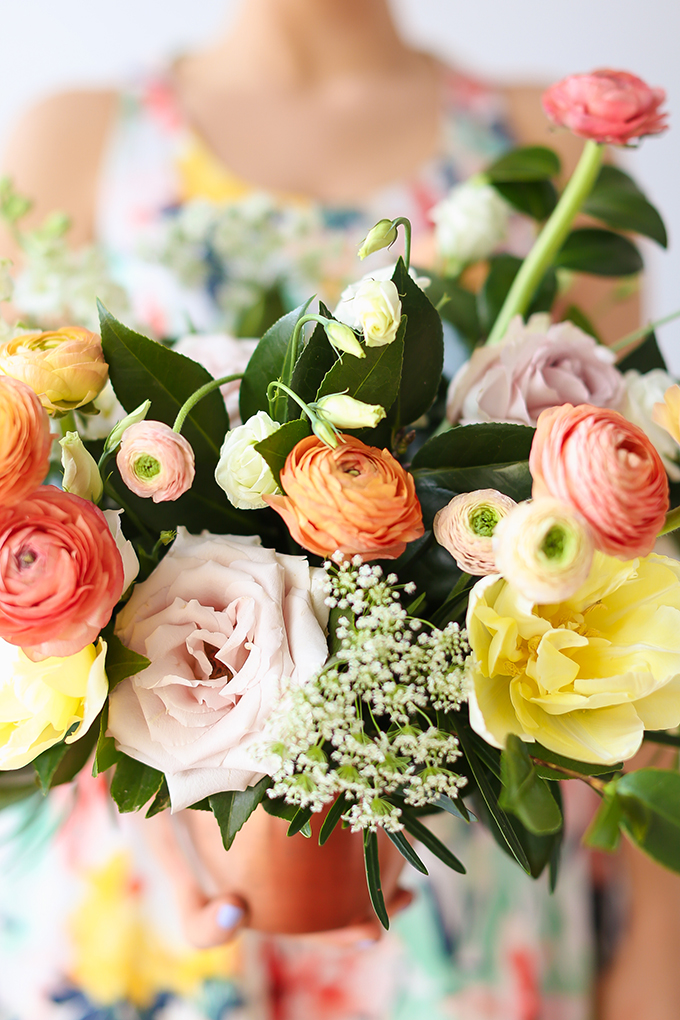 "When the wind of change blows, some people build walls, others build windmills." ~ Chinese Proverb
I feel like having a background in business and being just a bit older than most of my peers allows me to have sort of a different perspective on this situation. I'd rather be slow and steady to grow organically and put my focus on a platform that I own (and therefore can monetize in a meaningful way) like this blog, than a third party platform that could literally disappear tomorrow, like Instagram. In fact, if my Instagram was shut down tomorrow, it would have very little impact on my personal brand and the way I generate income for JustineCelina. I have social media because I have a blog, not the other way around.
The majority of large influencers that are popular on Instagram don't even have a blog, or if they do, they get very little traffic. And while that may work for them, that's definitely not in my business plan. It's difficult to watch a new 'influencer' pop up on Instagram every week, purchase a following and get some incredible opportunities because of it. In fact, I've actually spoken with content creators that have done this — in earshot of a brand that was hosting us at lunch, no less (I could tell you stories that would make you cringe!).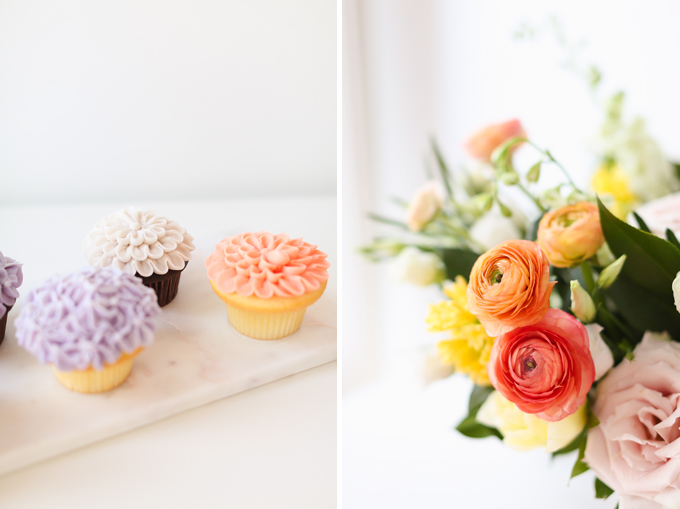 As you can imagine, all of this can make you a little jaded if you let it. Now more than ever, I do my best to quiet the chaos and focus on my why and my goals. I have a business plan and a marketing strategy — and I stick to them. I'm proud to say that I have a Fohr Verified Authentic following and have never purchased a follower, like or comment — and I never will. I have absolutely no interest in seeking short term success over longevity. I'm here to create, inspire, add value, and be consistent and professional. In the past year I've more than doubled my traffic and have had some incredible opportunities of my own. I'm here to build a sustainable business and an audience who loves my content, not a massive Instagram following fueled by aimless sponsorships, bots, fake likes and hollow comments.
"You have the ability to fully display beauty apart from vanity, influence apart from manipulation, style apart from materialism, kindness apart from passivity, strength apart from competition & dignity without degradation." ~ Darling Magazine
---
5. Never Stop Learning
---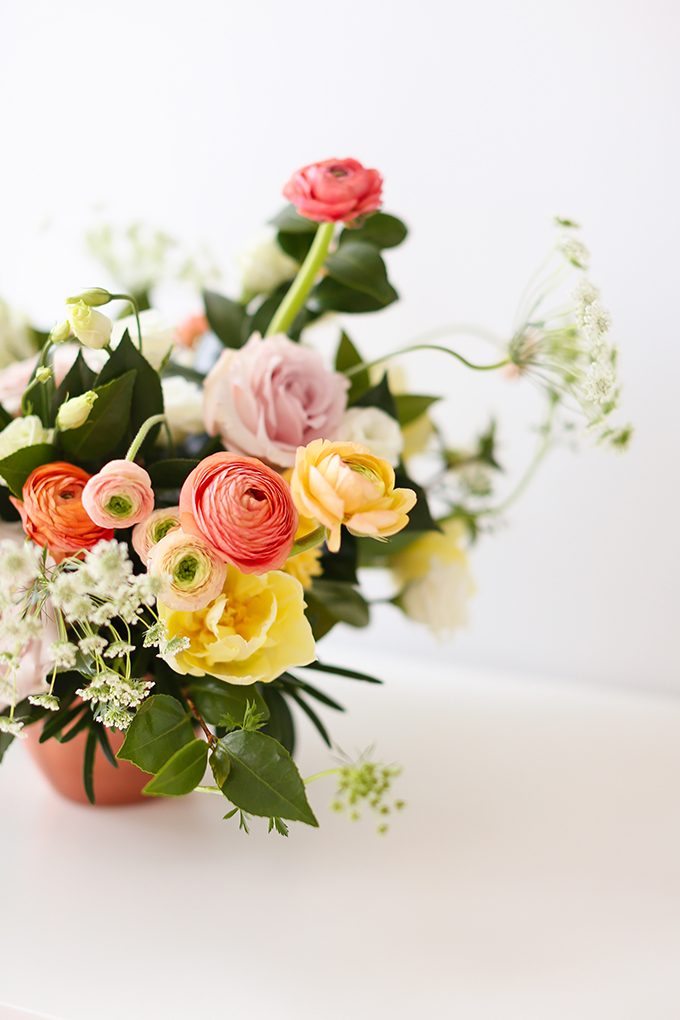 I'm the kind of person who's constantly pushing themselves to try new things, soak up as much information as possible and allow it to inspire my creative process. This year, in allowing my content creation rhythm to ebb and flow a bit more organically, I've found some extra time to read, learn, explore new ideas and concepts and really push my photography and post processing techniques. When I look back on my work from this time last year, I can see a massive improvement — it's been a lot of hard work to get there, but it's also extremely satisfying! Acquiring new image processing workflows has increased my productivity immensely and freed up a lot of time so that I can tackle larger projects I've been working towards for years, like our SPACE REFRESH.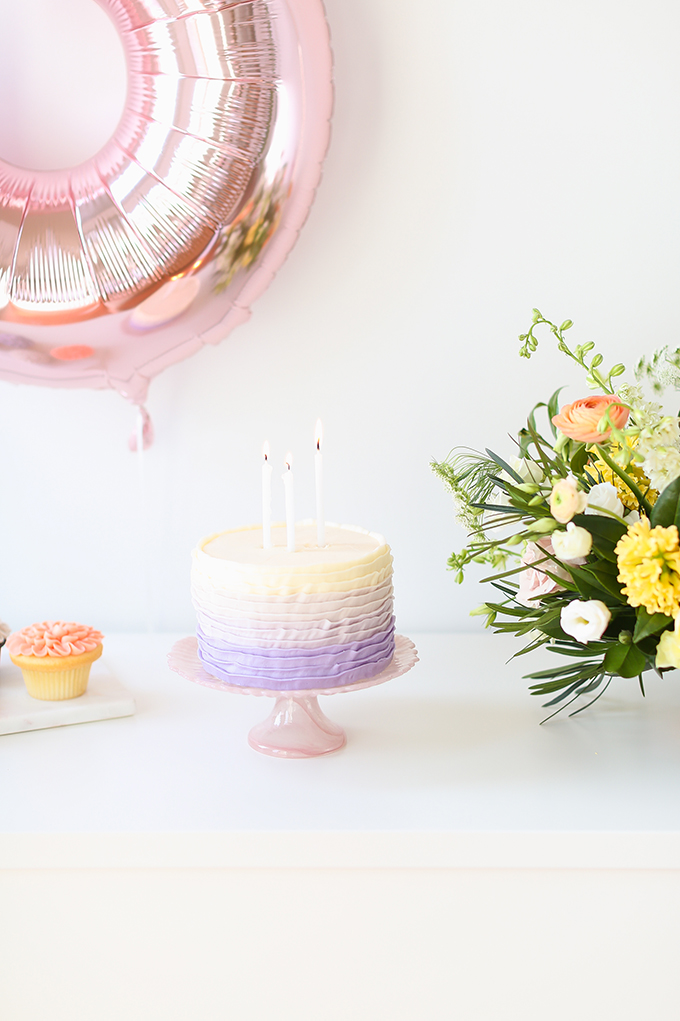 The thing with blogging is that it takes long time to solidify your brand. Having spent the last 11 years creating brands and creative work for clients, this is something I'm very attuned to. And while having a unique, consistent brand is definitely valuable, so is shaking things up so you can continue to grow and push the boundaries of your content. If you've been at this for a long time and you're still doing exactly what you were doing when you started, there's a chance people have lost interest. Stagnation is the kiss of death in creative industries. To stay relevant, you have to learning and evolving along with the industry and channeling these advancements and trends into your creative work in a way that feels authentic to you. Keep things fresh, switch it up, take risks and push yourself — your creativity (and your content) will thank you!
"Do it with passion or not at all." ~ Rosa Nouchette Carey
---
6. Sometimes You'll Want To Quit
---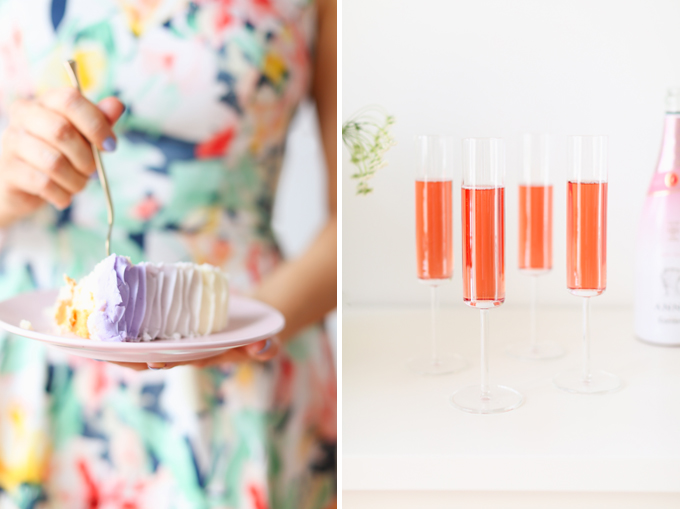 Although I often receive the comment that I make this whole thing look effortless, I can assure you that it's not and at times I've wanted to quit. To succeed in this industry, you have to really want it. You have to want it so badly that you'll be willing to make extreme sacrifices in your life — including working years for little pay, until you're able to scale your blog (and business) to a level where it makes sense to continue to explore it as a career. It's an extremely challenging space to be in, there's a ton of pressure and the standards are crazy high. Although blogging is a lot of fun and comes with some incredible perks, it's also the hardest I've ever worked at something in my entire life. I feel so fortunate that I've been able to turn this blog into a rewarding facet of my career — but it's been a long, bumpy road to get here.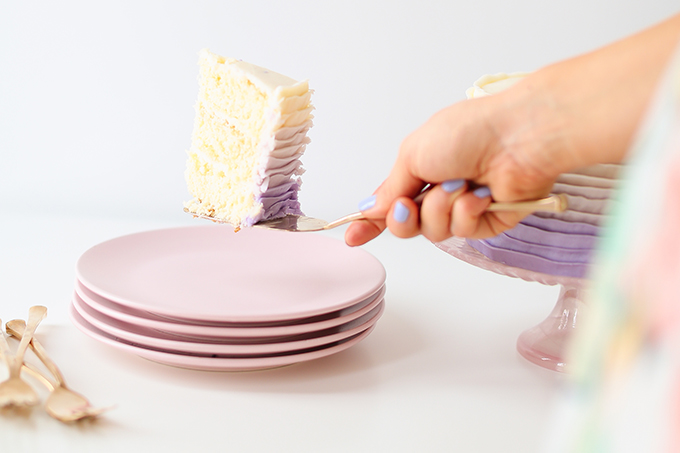 Although I always keep it real on these pages, you don't often get a glimpse into the staggering amount of work that goes on BTS here at JustineCelina to make this all possible. And you shouldn't — you should just enjoy the content! But sometimes, I wonder if it's all worth it. And then, I remember my why. Yes, the hours are insane. Yes, the pay isn't great for the first few years. But yes, I get to create work I'm passionate about for an incredible audience and alongside some of my favourite brands. I'm the most creatively inspired I've ever been. Whenever I'm feeling stressed or burnt out, I remember that I'd way rather be stressed and burnt out from a job I love than one I'm not passionate about.
Producing content that's intertwined with your real life is incredibly taxing both personally and professionally. There are ups and downs with every career, blogging included — no matter how glamorous it make seem. A lots of bloggers give up before they reach their 4th year — and I don't blame them, because it's incredibly challenging. But I've always been the type of person to work hard to achieve my goals — and I'm here to show up and do the work, day in and day out. Don't lose hope, stick to your vision and surround yourself with an incredible support system.
"You didn't come this far to only come this far." ~ Mick Kremling
---
7. Keep it Real
---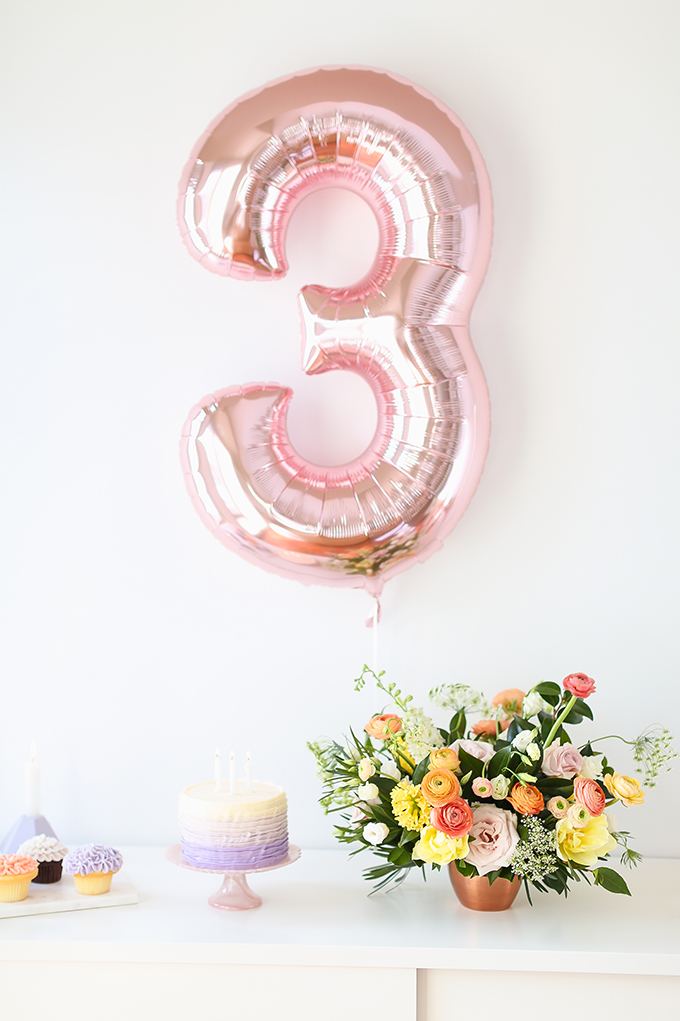 In an industry where things can get pretty superficial and inauthentic, keeping it real is one of the most important things you can do as a content creator. I make a point of checking in with myself often to ensure that I'm staying true to myself and my vision for my personal brand. But keeping it real also means you need to be really honest with yourself about what is, and is not, working for you. To create a life (and a lifestyle blog) you love, I've learned you have to give yourself the permission and the means to be who you are and create the type of content you want to create, in a way that works for you, regardless of what anyone else thinks you should be doing.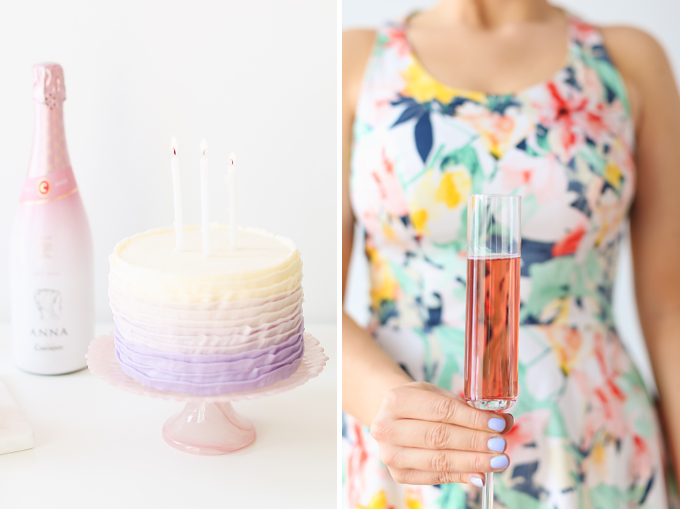 I've made some pretty big changes to the way I handle my content creation and the type of content I create here at JustineCelina this year (more on that in #9 below) and I can't even begin to tell you how freeing and fulfilling it's been. If you focus on what makes you happy first, you'll find that eventually the rest falls away and you don't have the time (or energy) to entertain things that aren't in alignment with your goals and your well being. If something is no longer serving you, release it and make space for what makes your heart sing, no matter how scary or uncertain that may seem. I promise, it will be worth it!
"What you do matters, but why you do it matters much more." ~ The Daily Greatness
---
8. Get Your Priorities Straight
---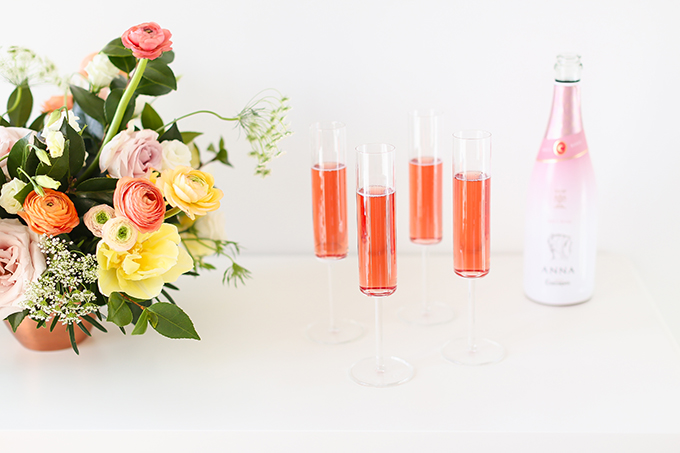 Speaking from personal experience, your blog will absolutely take over your life if you let it. It took me the better part of 3 years to learn how to cultivate more balance in my life after I threw blogging into the mix — and it's a struggle everyday. Because of the nature of this blog and the type of content I produce, I've essentially taken every hobby or passion of mine, packaged them up and somehow turned that into a job. Amazing, right? But then… what do I do for fun? Exactly.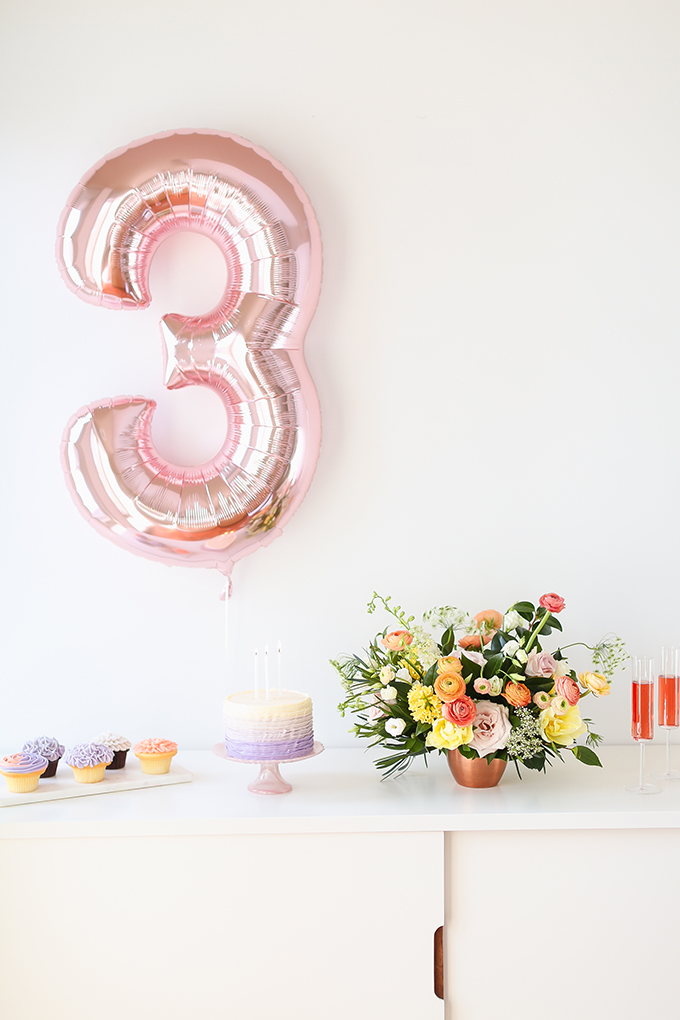 It's interesting to realize that potentially almost everything I do from the moment I wake up in the morning to the second my head hits the pillow at night could make it onto these pages. When I make a delicious meal or cocktail, I wish I would have written it down (and often times I do go grab my recipe book I can start my recipe testing process and share it with you!). When I discover a cute pair of shoes, a beautiful new lipstick, a gorgeous fragrance or a song a can't stop listening to, you can bet that I'm thinking of ways to work it into my content. When I tackle a new DIY for our home, I'm taking photos. When I'm planning the next project for our SPACE REFRESH series, I'm sharing every detail over on Insta Stories. When a colour palette, flower, plant, place, person, or experience inspires me, I make note and allow it to shape my creative process here on the blog (I have 5 notebook on the go currently!).
These are all things I love — but now they're also my work. At times, it can start to feel like I'm always on the clock and it can be incredibly draining. I've learned that setting boundaries with myself, enjoying unplugged time when I need it and being selective of how much of my life I choose to share are essential to keep me (and those around me) happy, healthy and inspired. My health, well being and relationships must come first, no matter how passionate I am about my work.
"The one thing that you have that nobody else has is you. Your voice, your mind, your story, your vision. So write and draw and build and play and dance and live as only you can." ~ Neil Gaiman
---
9. Allow Your Content to Evolve With You
---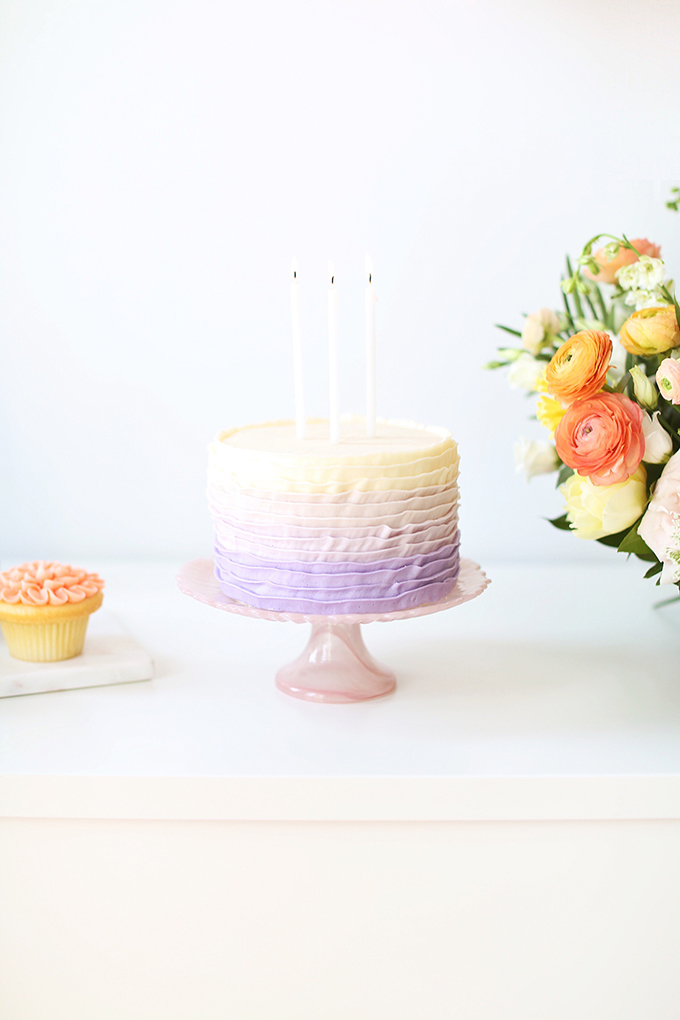 The amazing thing about blogging and entrepreneurship is that you make the rules. I've learned what works, what posts do well, how often I need to post to keep my traffic and revenue streams growing, what content gets featured and what brands expect from me. But this year, I needed a change. So I allowed myself to experiment to see how I can make this whole blogging and content creation thing fit more harmoniously into my life. I set myself free of these self-imposed limitations and structures and in the process have allowed my life to shape this blog, and not vice versa. I let go of my rigid, balanced publishing schedule and allow things to ebb and flow naturally — creating and sharing ideas as I feel inspired to, rather than when I've scheduled them into my editorial calendar (hence this post coming to you 2 months after I originally shot it!).
Because JustineCelina is an extension of myself and my personal brand, it can grow and change with me. It evolves as I evolve. In 2018, I've made changes to how often I post, the topics I cover and the mediums I explore. Long standing series, like my Monthly Beauty Favourites, have retired in order for new series, like our SPACE REFRESH, to emerge. I've focused on more FASHION and HOME based content — because that's what I'm feeling inspired to create. There is nothing more creatively draining that pumping out content that doesn't inspire you and it's a surefire way to burn yourself out.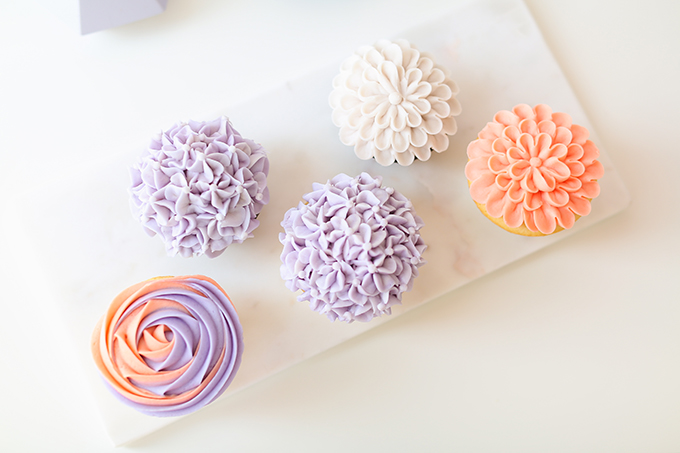 Making the decision to focus on home based content and diminish beauty was a huge gamble for many reasons. Although I was super passionate about BEAUTY when I first started JustineCelina and for about 2 years afterwards, it was the most time consuming content to produce. As the influencer community in the beauty industry has evolved and become increasingly superficial and disingenuous, I've become increasingly disinterested. However, my beauty content does very well statistically — and it's also where I've secured about half of my sponsorships over the years. But in this youth obsessed industry, realistically I'm not going to be able to produce beauty content at 40 — and as we've covered, I'm in this for the long haul. I knew I had to make a change and allow myself to explore other areas I've become interested in. So this year, I decided to focus on developing content in niches that have longevity. And despite all the risks involved, I'm so glad I took the leap.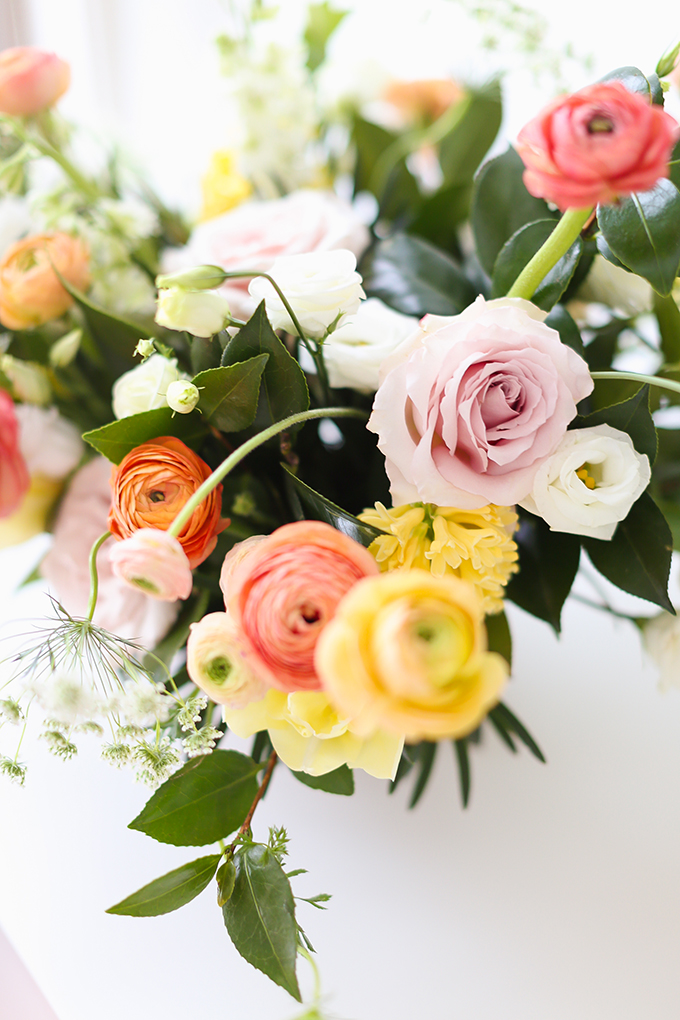 I had always envisioned the blog taking more of a home decor and interior design focus — and now, here we are! I had to really scale back on the content I produced in other categories to make our SPACE REFRESH possible, but it's something I'm extremely passionate about. It's been an intense labour of love and a challenging process to conjure up brand support, as home based content and interior design projects aren't something I'd produced previously here at JustineCelina until this year. I'm so proud (and incredibly grateful) that the series has been so well received — currently, our Living Room Reveal is my highest viewed post to date and it's been picked up by various media outlets, including Apartment Therapy, which has been a dream of mine since my art college days. I've also had the pleasure of working alongside HomeSense, a longtime partner here at JustineCelina, to make this series possible.

"You met me as an acorn, but oh my darling, watch me grow into a mighty oak." ~ Author Unknown
---
10. Lighten Up
---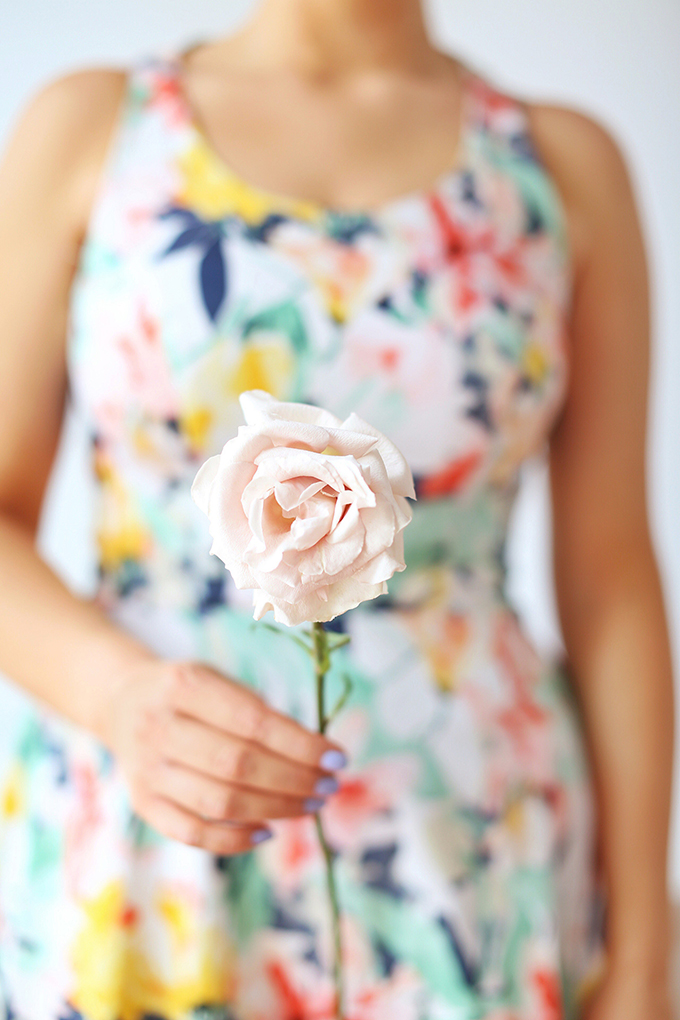 Trust me when I say that although this is an incredibly fun, rewarding job, it's also an extremely taxing, stressful one. But if you're not having fun or enjoying your life, what's the point? This year, I've definitely been able to change things up to get back to living and working in a way that nurtures my passions — mostly by taking the pressure off, lightening up and learning to put my life first and this blog second.
There's been less pushing and more openness. Less thought, more action. More instinct. Less consuming, more creating. Less perfection, less pressure, less sacrifice. More grace. Less time in front of a screen, more time in the moment. Spontaneity. More adventures, more creativity, more love, more fun, more laughter, more exploring and more learning. I've actually managed to create a little more space to simply let life happen and I'm so much happier for it! In learning to ease up a bit, trust the universe more and not constantly push myself to my breaking point, I've actually experienced some incredible milestones here at JustineCelina in terms of views and features over the past few months. And it feels amazing!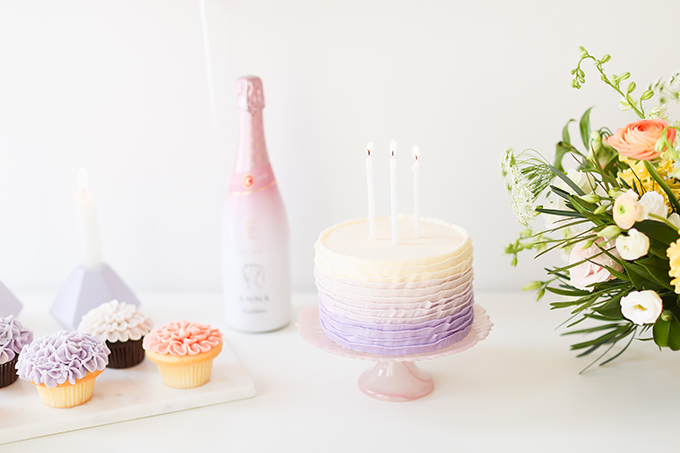 While producing the polished, professional quality content necessary to work with the caliber of brands I like to work with comes with a lot of pressure, at the end of the day, we're not curing cancer. Most of the pressure is self inflicted and it's really important not to take yourself so seriously. Putting things in perspective and realizing that your health and happiness must come first is a necessity — because all work and no play makes for a dull, burnt out blogger! And what's the fun in that? Now, where's that glass of rosé!?
"Get out from your house, from your cave, from your car, from the place you feel safe, from the place that you are. Get out and go running, go funning, go wild, get out from your head and get growing, dear child." ~ Dallas Clayton
---
SHOP THE CELEBRATION
---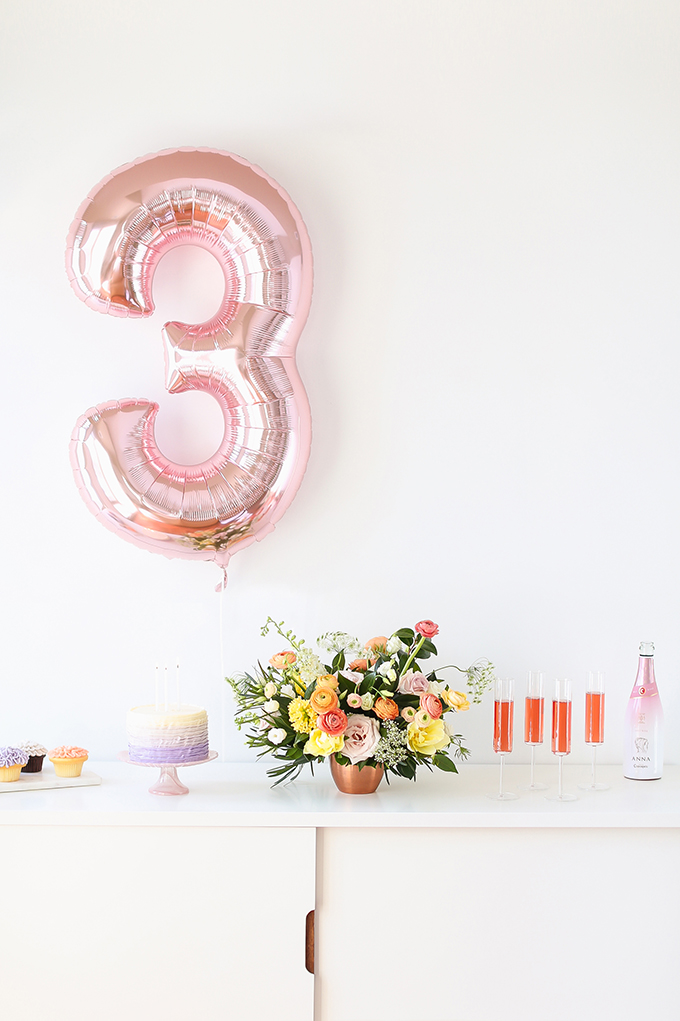 Foil Balloon | Party City
Cake Stand & Marble Serving Platter | HomeSense Canada
Sweets | Crave Cupcakes
Flowers | Rebecca Dawn Design
Champagne Flutes | Williams Sonoma
Candle Holders | Anthropologie
Serving Plates | IKEA Canada
Flatware | Vintage
Anna Brut Rosé | Codorníu
Hattie Tropical Floral Dress | 3rd Floor Studio
---
PAST BLOGIVERSARY MUSINGS
---
My 1st Blogiversary + 10 Things I Learned in my First Year of Blogging
My 2nd Blogiversary + 10 Things I Learned in my Second Year of Blogging
---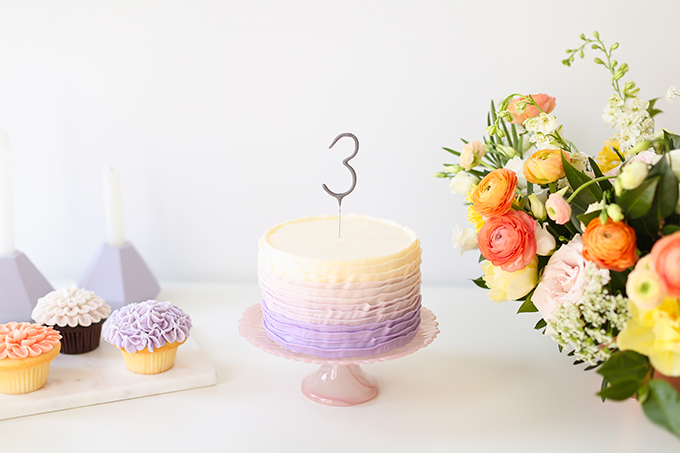 Friends, thank you so much for taking the time to celebrate this (very belated) milestone with me today! I'm sending you all a virtual hug, slice of cake and glass of sparkling rosé! Your support, trust and involvement in this beautiful community we've built together over the years truly mean the world to me. Here's to the next 3 — I can't wait to see what they bring! Cheers!

---
Disclaimer: Thank you to Rebecca Dawn Design for the gorgeous blooms, Crave Cupcakes for the sweets, 3rd Floor Studio for my stunning dress and my friend Kate for the vintage flatware and serving utensils. This post is not sponsored, and contains my genuine thoughts, ideas and recommendations. JustineCelina uses affiliate and referral links, which allow me to receive a small commission when you make a purchase through one of my links. Thank you for supporting the brands and businesses that support JustineCelina.com!