If you're following me on Instagram, you probably saw this post coming. Lately I've been obsessed with all things rust, so I today I thought I would share a few of my favourite pieces with you! I think rust is such a beautiful, warm, inviting colour, while still acting as a neutral — perfect for fall! This post is the first installment in my COLOUR CRUSH series, where I highlight the colour of the moment and show you how to work it into your personal style.
---
1. Dolman Shift Dress | 2. Plaid Blanket Scarf (on sale!) | 3. Satin Pleated Midi Skirt | 4. Mid Heel Combined Court Shoe | 5. Magical Thinking Arba Woven Pillow | 6. Cascade Effect Rust Orange Floppy Hat | 7. Country Glamour Dark Rust Fringe Booties | 8. Big City Dreams Rust Red Jumpsuit
---
COLOUR CRUSH | RUST
---
C $29.90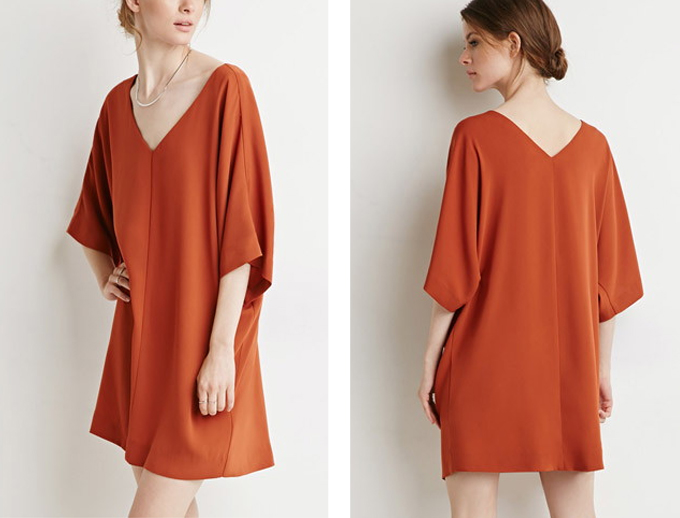 I really love this versatile shift dress from Forever 21! It's such a cute layering piece, and a great staple to transition your wardrobe from summer into fall. I love it so much, I also purchased is in slate blue. I've worn it quite a few times, but my favourite look was with tan fringe booties, a long cream knit sweater, and a hand tooled vintage saddle bag. The dress has a bit of a 60's / 70's vibe to it, and would also look great with dark leggings, pumps and a blazer for the office.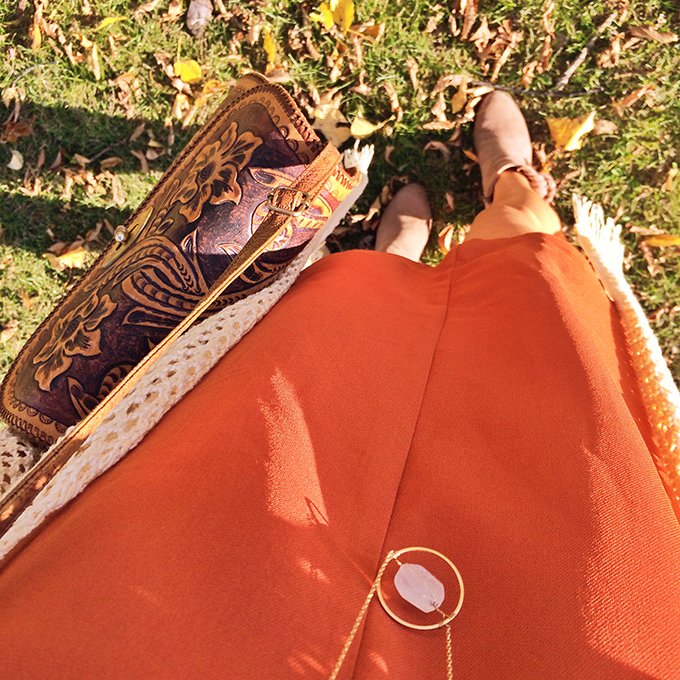 How I styled the Dolman Shift Dress.
---
C $29.95 (currently on sale for 30% off this price!)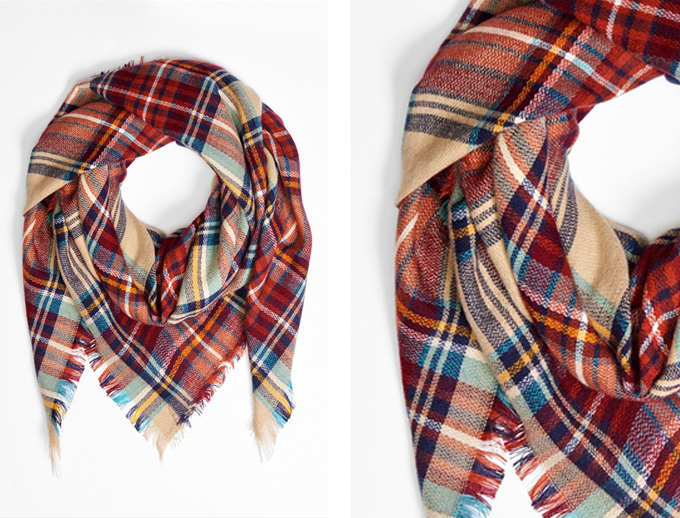 I live in blanket scarves in the fall, and my favourite ones are from Garage Clothing. It's a store I never shopped at until I went there with my little sister (she loves it) — I was surprised at the quality for the price, and I always seem to find great staples. They make my favourite basic tees, super soft plaid shirts, and these gorgeous plaid blanket scarves. This one has such a beautiful fall palette, and it's so big you can also wear it as a poncho, or use at as a blanket! I purchased a forest green scarf last fall, and I get so many compliments on it.
---
C $105.00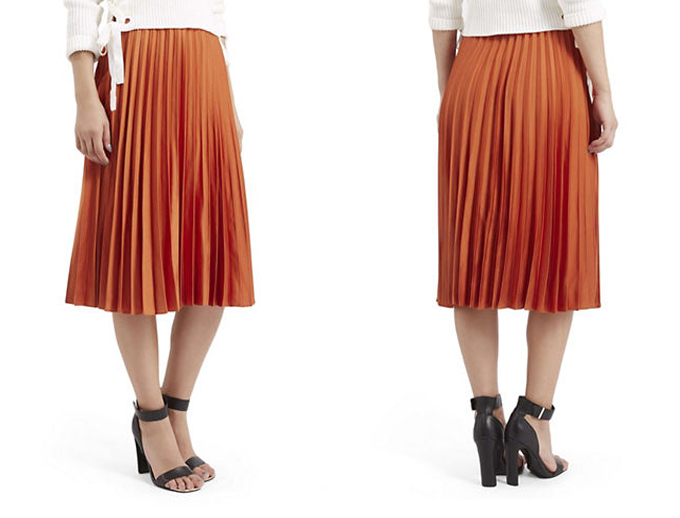 I'm drooling over this pleated midi skirt from Topshop! I think the luxe texture of the skirt would pair so well with knits and chunkier fall sweaters. I love midi skirts because they pair well with all different kinds of tops, and the rust hue acts as a nice neutral base for fall earth tones. If you're looking to treat yourself to an investment piece this fall, try this luxurious silk skirt!
---
C $69.90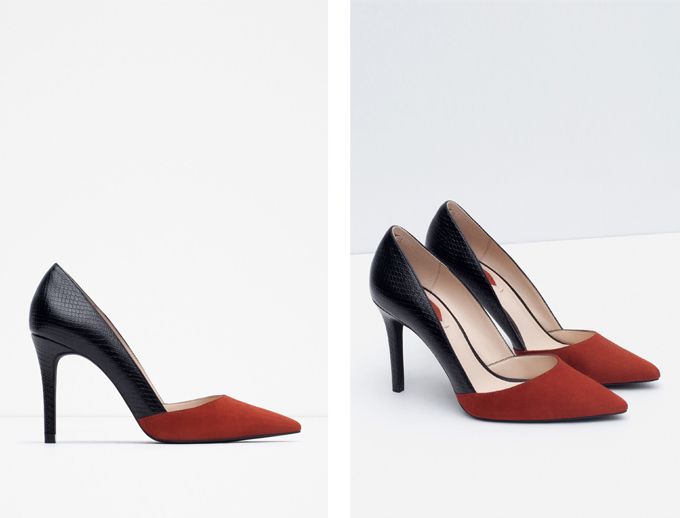 I've mentioned this on the blog before, but I think Zara makes some of the best quality shoes you can buy for the money. The combo of rust, suede, black and a subtle snakeskin print make them really versatile and interesting. I like the 70's feeling they have (I would have loved to be my age in the 70's!). And, they're really comfortable — I've been getting a ton of wear of out them. To see how I styled them, check out my Fall Style Staples post.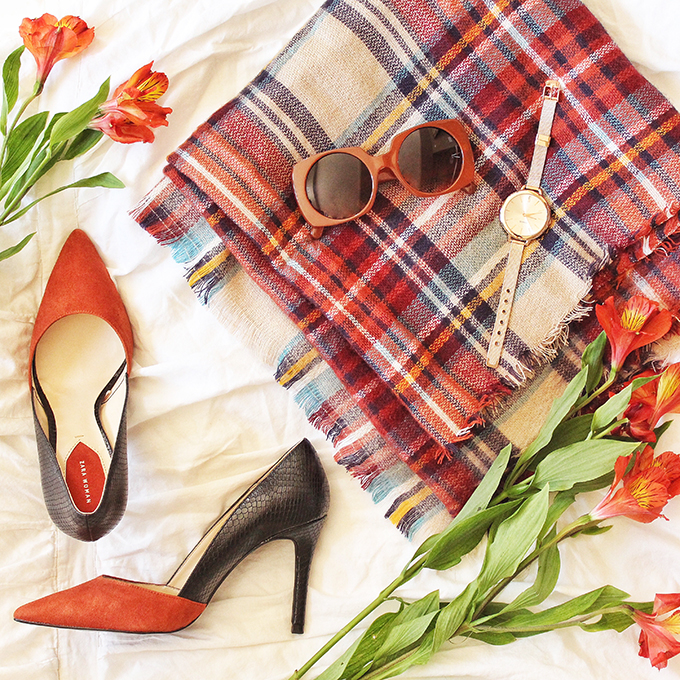 My Friday Fashion Favourites from October 2nd, 2015 — featuring the Garage Clothing Plaid Blanket Scarf and the Mid Heel Combined Court Shoes.
---
C $89.00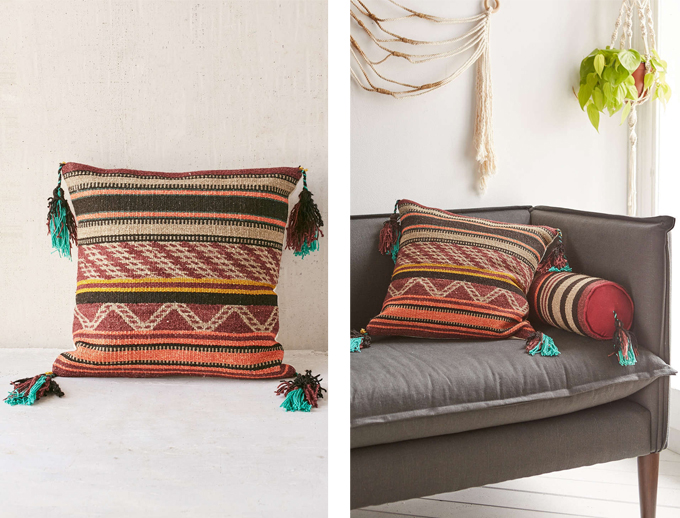 I like to change my decor up seasonally, and I know I can't be the only one! I don't go totally nuts, but I think pillows are a great way to change the feeling of your space with minimal cost, and minimal commitment. These woven pillows from Urban Outfitters bring a little bit of rust into the mix while still coordinating with almost any colour scheme. I love organic texture, tassels, and pop of turquoise!
---
US $27.00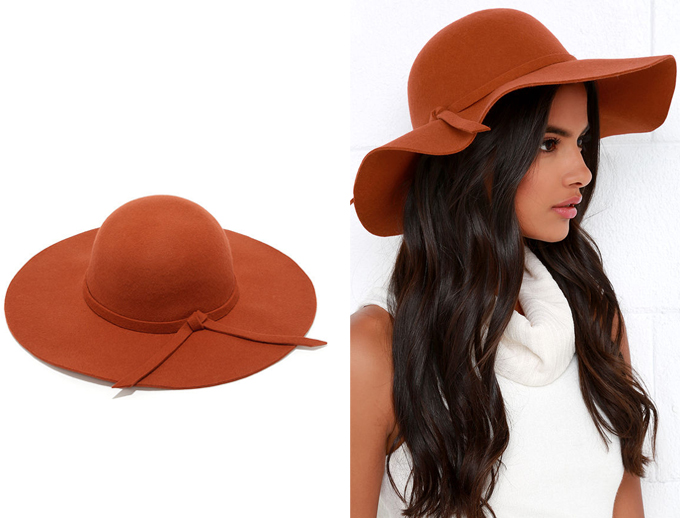 I'm really into oversized hats this fall! This one is a classic shape, and the most beautiful tone of rust. I think the contrast of rust against brunette hair is so flattering, but I could also see this working well for blondes (or red heads, for a more monochromatic look). Hats are great to throw on when you don't feel like washing your hair (guilty!), but still want to look polished and add a bit of mystery.
---
US $39.00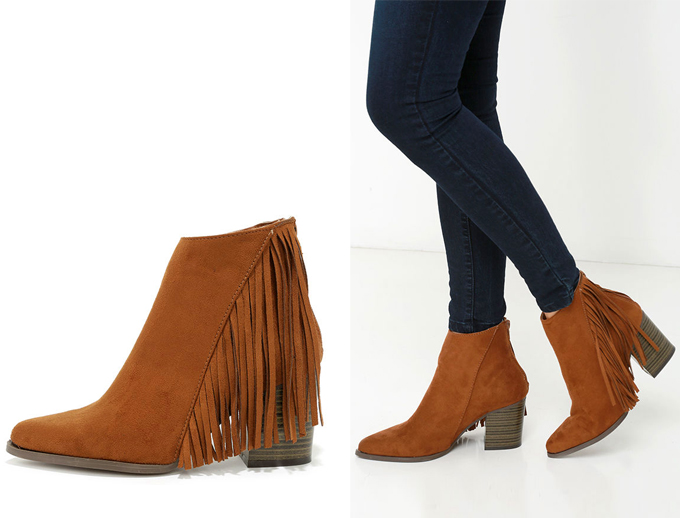 These boots are a deeper rust, and they incorporate another one of my favourite trends — fringe (read more about my obsession with fringe here)! I have a couple of similar pairs from Forever 21 with less fringe and a braided texture, and I wear them so much. I really like the warmth and movement that these rust booties add to an outfit. Plus, the heel looks really comfortable!
---
US $46.00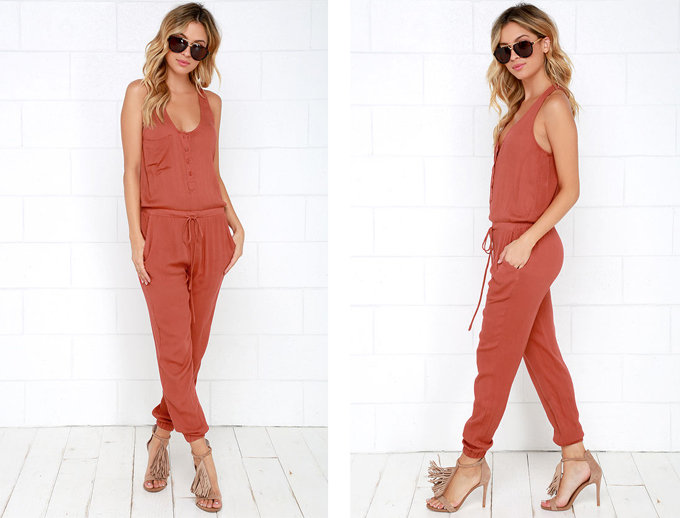 How cute is this rust jumpsuit from Lulu*s? It's a perfect transition piece from summer to fall, and I think it would pair well with oversized cardigans, knits, and even blazers. Or, throw it on with a leather jacket for an edgier look. You could also style it similarly to the way the model is wearing it in the summer. And doesn't it look so comfortable? Jumpsuits are such a fun way to add some style to your wardrobe, while being really easy to wear.
---
What colours or trends are you loving this fall? If you're curious about my take on the season's biggest trends, check out my Fall 2015 Fashion Trends & Tips post. I'll also have a lot more fashion content coming up this fall and winter, that I can't wait to share with you! Have a fantastic Thanksgiving long weekend, everyone.
---
Disclaimer: This post is not sponsored, and contains my genuine thoughts and recommendations. JustineCelina uses affiliate and referral links, which allow me to receive a small commission when you make a purchase through one of my links. Your purchases help to support JustineCelina.com!