---
Tonight's post is a something a little bit different — I'm sharing my Sober September experience. September has always signified a fresh start for me, so I decided to completely cut out alcohol last month to help me refresh, reenergize and focus on setting goals for the rest of 2015. While I totally love wine and could never give it up permanently, I took September as an opportunity to reevaluate my relationship with alcohol and be ultra productive! If you're curious about what I accomplished, or are thinking about trying a sober month yourself (Sober October has a nice ring to it!), check it out.
---
SOBER SEPTEMBER
---
To give you a bit of context, I wouldn't say I drink a lot. Sure, I love my wine, and on average I enjoy a few glasses every week. If I'm going out a lot, or having dinner with friends, I drink more — like most people. And then on very rare occasions, there's still a good old-fashioned, totally crazy night that results in a horrible hangover the next day. Haha. I definitely don't party like I used to, but sometimes I did find that I was drinking more that I wanted to. Let's say I went out 3 nights a week, and had 2 or 3 drinks each time — that's a lot of alcohol!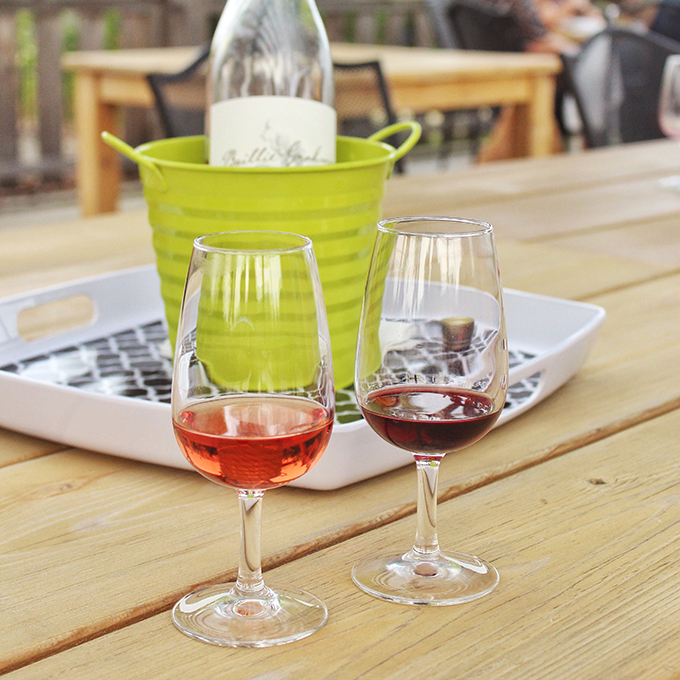 That, coupled with spending a really fun (and extremely wine-filled) week in the Kootenays for Kelsey's wedding in late August (read about her Tuscan Kitchen Themed Wedding Shower if you're interested) and I came home feeling run down and burnt out — with a mountain of work waiting for me. So, I decided I would do a Sober September to get back on track and pump the brakes on the drinking train. Now that I've been able to reflect on my experience, I thought I'd share some of my goals and accomplishments.
---
REFRESH & RESET
---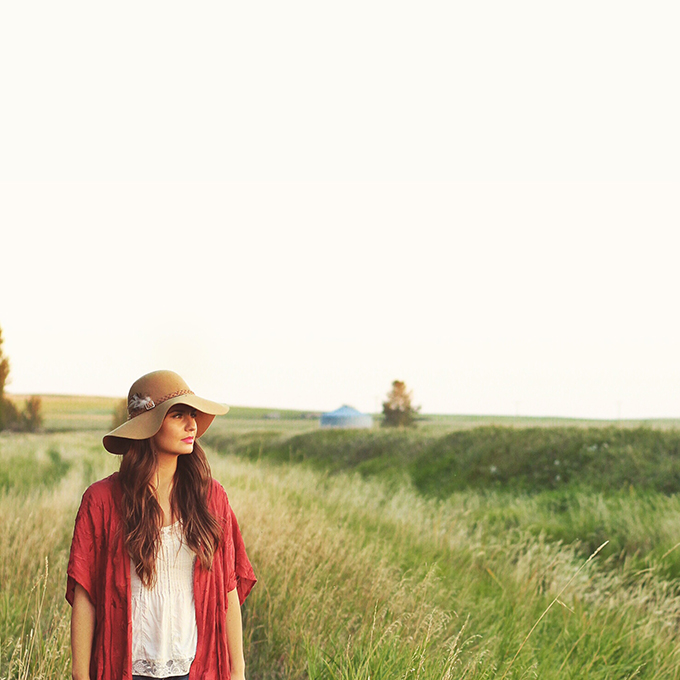 This is nothing groundbreaking, but since September was such a busy month for me, Sober September was a way for me to slow things down and make time for the things that really mattered to me. I started going to bed earlier, waking up earlier, and journaling in the mornings and at night. And you know what? I was way more productive. I also made more time for friends, family, adventures, and other creative endeavors that make my heart happy. These are simple things that I'd been wanting to do for a long time, but September was the month I finally put them into action. These are things that make my life feel balanced.
---
SET GOALS & MAKE PLANS
---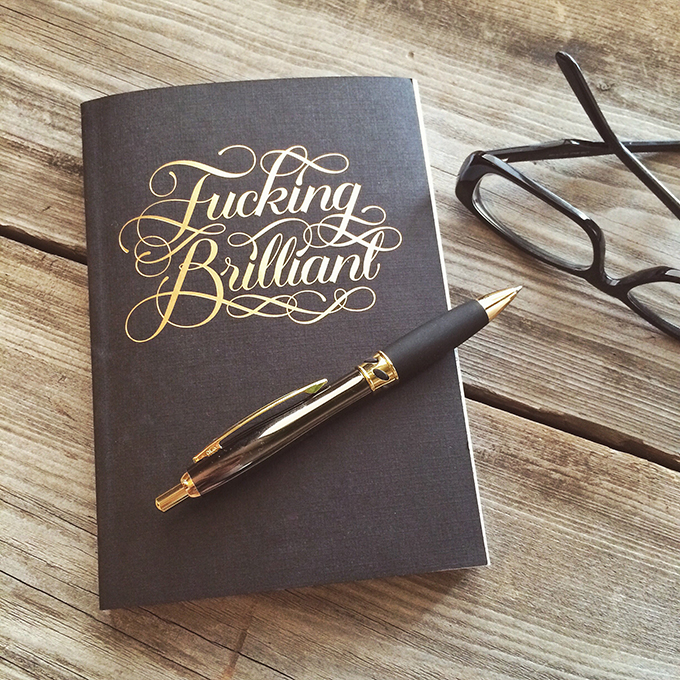 As someone who's been an entrepreneur for over 8 years now (gulp!), it's really important for me to take a step back and focus on the big picture of where business is headed. Sometimes I can get so caught up in my day-to-day hustle that it's difficult for me to do this. So, I made a schedule for myself for the rest of 2015, and really figured out what I wanted to get accomplished and how I was going to do it. This also included a rough editorial calendar for the blog, and a few content goals. When I have my work life in check, it makes it easier to plan my personal life. So with my mind at ease in the work department, I was able to make plans to visit Spain in 2016 — which has been on my bucket list for years.
---
GET ORGANIZED
---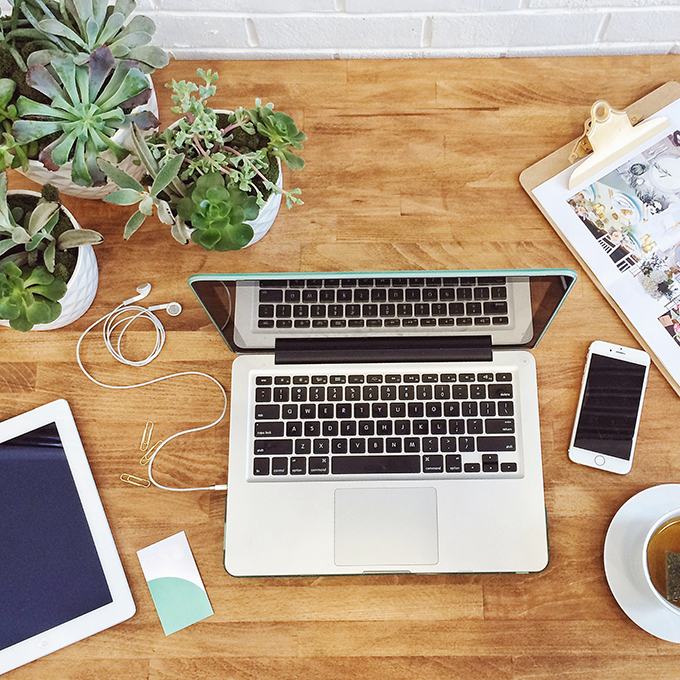 We've lived in our place for over 3 years now, and it's the longest time in my adult life that I've never moved! Let me tell you — it's really easy to accumulate a lot of stuff that you just don't use. I purged storage, closets, the kitchen, my wardrobe — pretty much everything! It felt amazing to get things organized. I'm also working on re-doing my office and a few furniture pieces, and it helped so much to get everything cleared out and started planning exactly how I want it to look.
---
REEVALUATE
---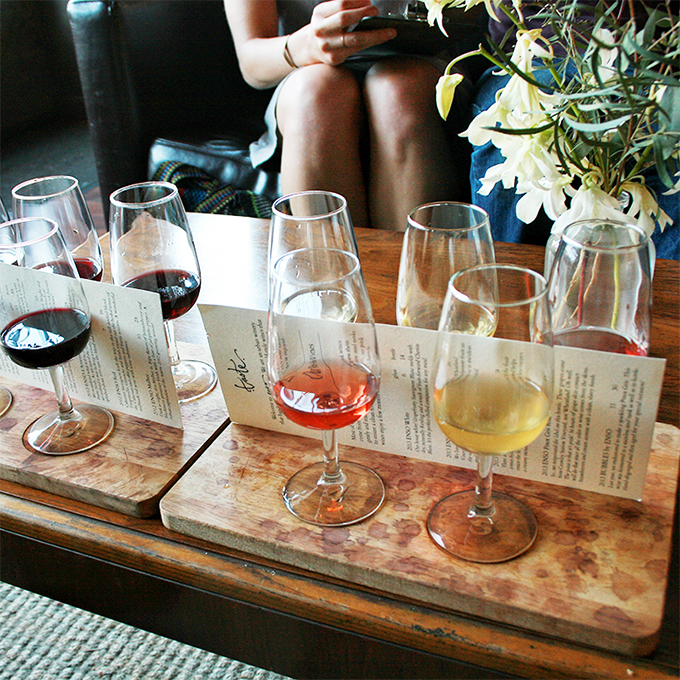 I think it's easy to go through life without checking in with yourself enough. This is something I'm mindful of, so I used September as my time to really reevaluate a lot of things, including relationships in my life. One of the relationships I reevaluated was my relationship with alcohol. The first two weeks of September were stressful business-wise, and I realized that my immediate reaction to stress is to have a glass of wine at the end of a long day. While that's not a terrible way to deal with stress, it's definitely not the healthiest way, either. I started going back to yoga, taking walks, and getting out of the city more. By the second week, I didn't default to wine as a cure for stress anymore! I also made a point not to say no to social situations that involved drinking — I went and totally enjoyed myself just as much, without drinking. And guess what? It's way cheaper! I relearned that every time I go out to dinner, I don't have to order a glass of wine. And when a friend wants to meet up, it doesn't always have to be over drinks.
---
OUT WITH THE OLD, IN WITH THE NEW
---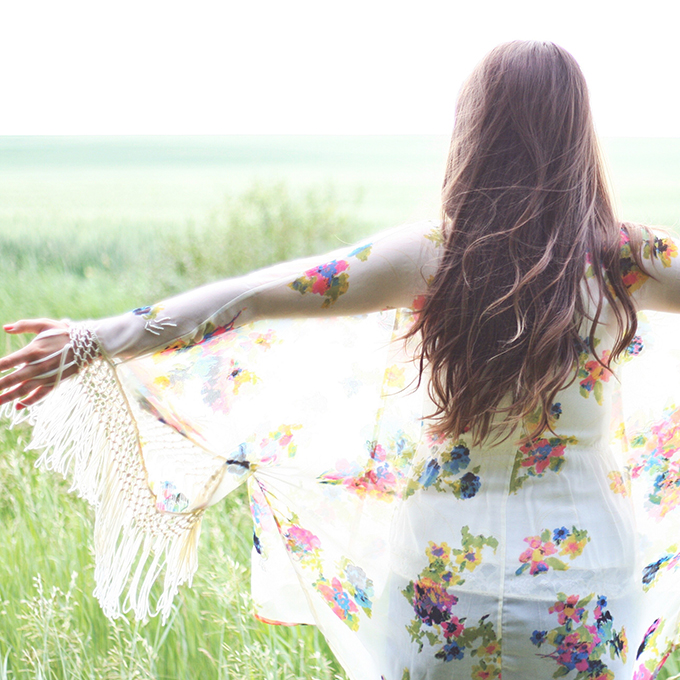 Habits, that is. I changed a lot of old habits in September. First — I totally changed my morning routine. As I mentioned above, I get up earlier (because I go to sleep earlier), and I journal. I set an intention. Some days I even get a little 15 minute workout in. It's amazing to start the day in such a positive mindset! I also rediscovered my love for tea, and made a lot of new fresh juices and smoothies. There are so many unique beverages on menus that don't include alcohol that I would usually overlook! Now, I crave tea more than a glass of wine. Overall, I feel refreshed, balanced and ready for the rest of 2015! Mostly, I relearned balance in all areas of my life. I didn't necessarily need to cut out alcohol for a month to do it, but I think it definitely helped me get serious about accomplishing my goals.
---
Have any of you tried a Sober September? What did you take from your experience? What did you accomplish, and what new habits did you form? I'd love to hear from you, so leave me a comment below!
---
P.S. – The 'Get Organized' image in the post is a quick iPhone snap from a styled shoot for Mint Event Management. The beautiful succulents are from Kensington Florist. I'll be sharing more from that shoot this month!