---
As a skincare advocate, it was only a matter of time before I tip-toed into the world of medical aesthetics. I'm truly passionate about skincare (I'm writing this post wearing a face mask!) — it's something I'm asked about almost daily, both in real life and online. SKINCARE posts are some of my most popular content here at JustineCelina as well! As a woman now in her 30's who's been on a mission to educate herself about skincare over the last 5 years as I embarked on my journey to healthy, happy skin (read more about my story and routine) I've become increasingly intrigued by the world of cosmetic medicine. So when INLIV invited me to their open house to learn more about their company and full circle approach to health, wellness and medical aesthetics, I jumped at the opportunity! Those of you who follow along with my Insta Stories may even remember coming along (and that live Botox demonstration we sat in on!). You may also know I've been trying some new things in the skincare department over the past few months to help my skin look and feel its best — and today I'm sharing what's worked and what hasn't!
This weekend I'm thrilled to partner with INLIV to bring you my first experience with medical aesthetics and My Secret For Holiday Ready Skin — professional microdermabrasion! If you, too are curious about the world of cosmetic medicine but aren't sure where to start, I'm so happy you're here! Come along with me to INLIV's gorgeous space here in Calgary, Alberta as I share every detail of my experience — the facility, the equipment, the treatment, my results and what to expect from a professional microdermabrasion. If your winter complexion could use a little extra sparkle just in time for the holidays, microdermabrasion is a quick, affordable, non invasive option with no downtime. I've been absolutely loving my results!
---
MY SECRET FOR HOLIDAY READY SKIN
---
As a friend of mine put it earlier this week, I'm 'exhaustive in my research' — which you'll know if you've read JustineCelina for any length of time. So you know I did my due diligence on INLIV before even attending their open house! Although I've never had any cosmetic procedures done (it's not something I'm opposed to — but it's just not something I feel is necessary for me at this stage of life!) skincare is something I take very seriously. After having horrible acne in my early to mid 20's, I embarked on a journey to heal my skin and educate myself about skincare — and learned a lot in the process. Although I'm proud of the way my skin looks now, I have to work really hard at it. My skincare routine is intense — my skin is extremely sensitive and reactive. Needless to say, I'm very selective about what I will and will not use on skin, as well as what I recommend to you!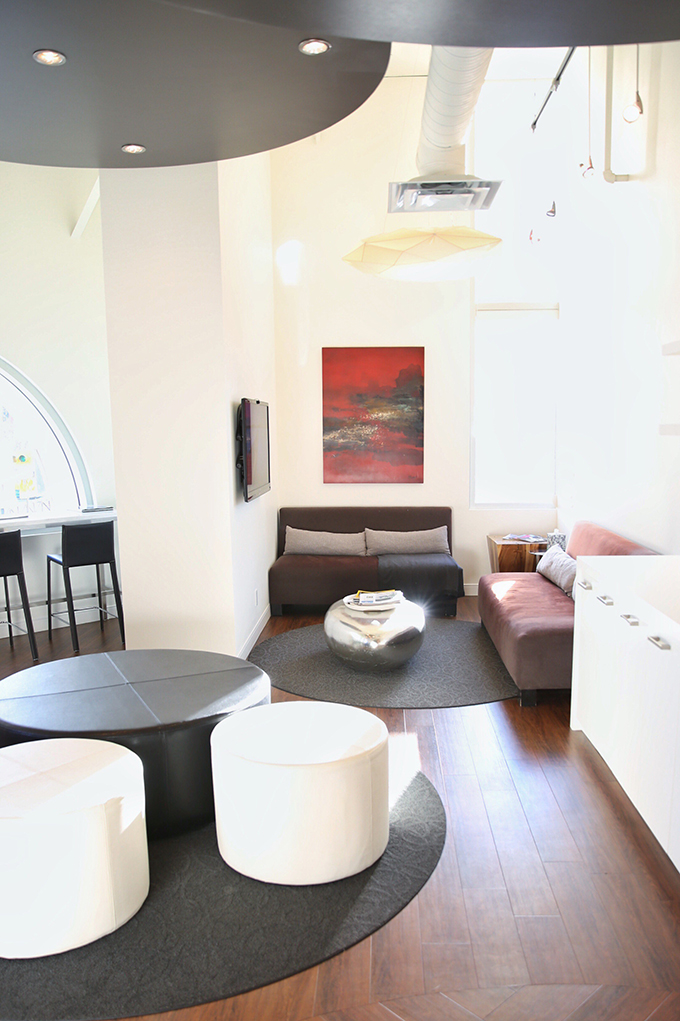 When I began researching INLIV, I was thrilled about what I learned. INLIV offers a full roster of family physicians, fitness and rehabilitation programs as well as medical aesthetics. As someone who does their best to live a healthy lifestyle, I really appreciate their inclusive approach to health and wellness — they really look at the big picture to help you look and feel your best. Additionally, INLIV's medical aesthetic professionals have 30 years of specialized dermatological experience and 16+ years of cosmetic experience. All INLIV medical aesthetic injectable treatments are administered by specially trained physicians — and they're one of the only clinics in Calgary that offer that peace of mind.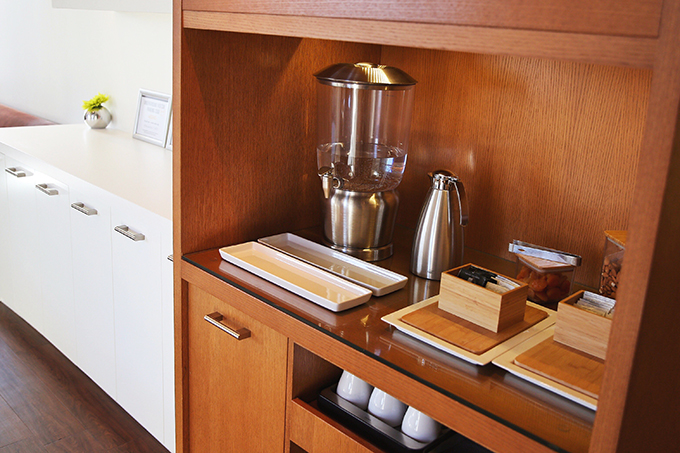 I also learned that they offer an array of medical aesthetics — including microdermabrasion, chemical peels, intense pulsed light, CoolSculpting and Thermage. Each of these treatments is administered by a registered nurse, while other facilities use an aesthetician or technician. INLIV is committed to enhanced safety guidelines and higher professional standards than the industry norm, which means you have the comfort of knowing you're in very experienced, skilled hands. I got nothing but good vibes from the minute I walked in the door at the open house — everyone was professional, friendly and up to speed with current skincare / beauty trends and treatments. After attending the open house, I received a gift certificate for a complimentary microdermabrasion with no strings attached and was excited to book in for my treatment before the holidays!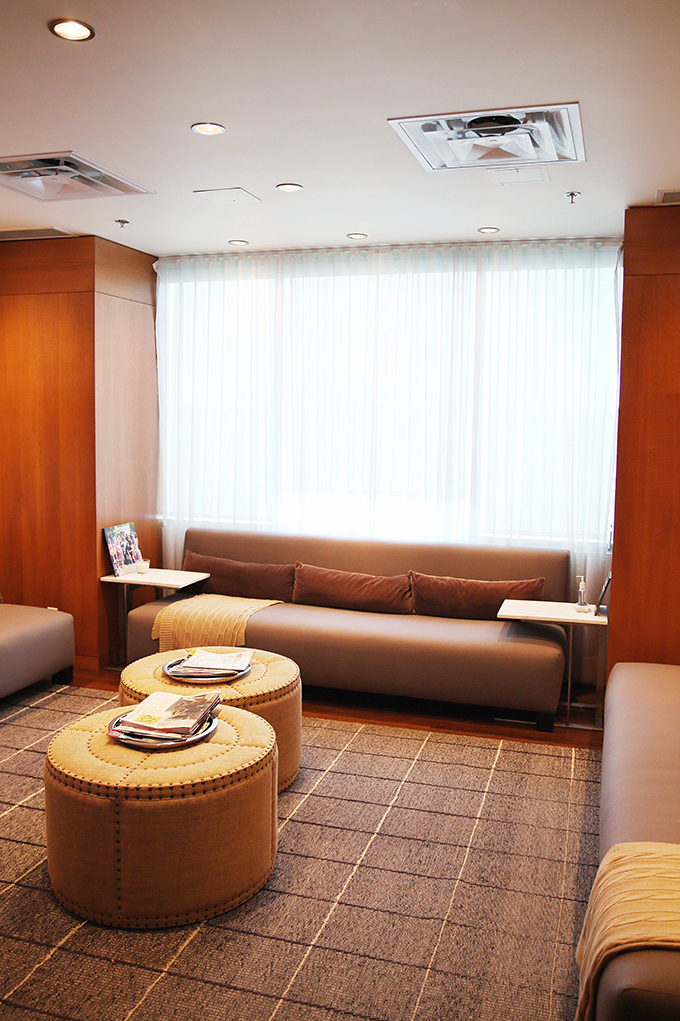 I arrived for my microdermabrasion to a completely tranquil, relaxed setting. Tucked away on a quiet street in Calgary's newly developed East Village, INLIV's space is professional and modern with a spa like atmosphere. I was guided to the their oasis area where I waited to meet Nadia, the RN who would be performing my treatment. I filled out a one page questionnaire about my health, skin history and specific concerns. Within a few minutes Nadia (who performs all INLIV microdermabrasion treatments) came out to greet me and introduce herself. She accompanied me to the treatment room — a very comfortable space where I felt at ease chatting with her about my skin and goals for the session.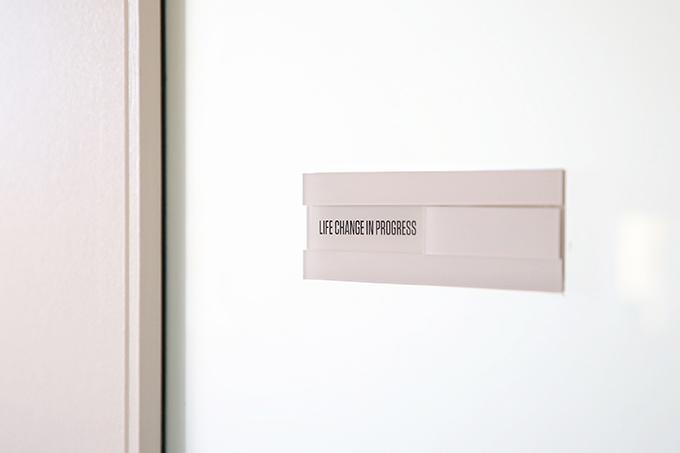 To start things off, Nadia washed my face with a gentle, fragrance free cleanser as I sat in the treatment chair, then took a really close look at my skin under a microscope. We spent about 10 minutes discussing my skin, my skincare routine and what I was hoping to get out of the treatment. At the time, my skin was actually recovering from a few breakouts caused by taking collegen supplements (remember me chatting about that over on Insta Stories?) — all my active acne had cleared up, but I was left with some residual scarring and redness. My chief concerns were a few old acne scars on my cheeks, fine lines on my forehead and around my eyes and some uneven texture. During the holidays I spend just as much time in makeup as I do barefaced, hanging out with family and relaxing, so I was excited to learn that microdermabrasion could help soften fine lines and wrinkles, smooth my skin and reduce the appearance of scarring, pore size and age spots.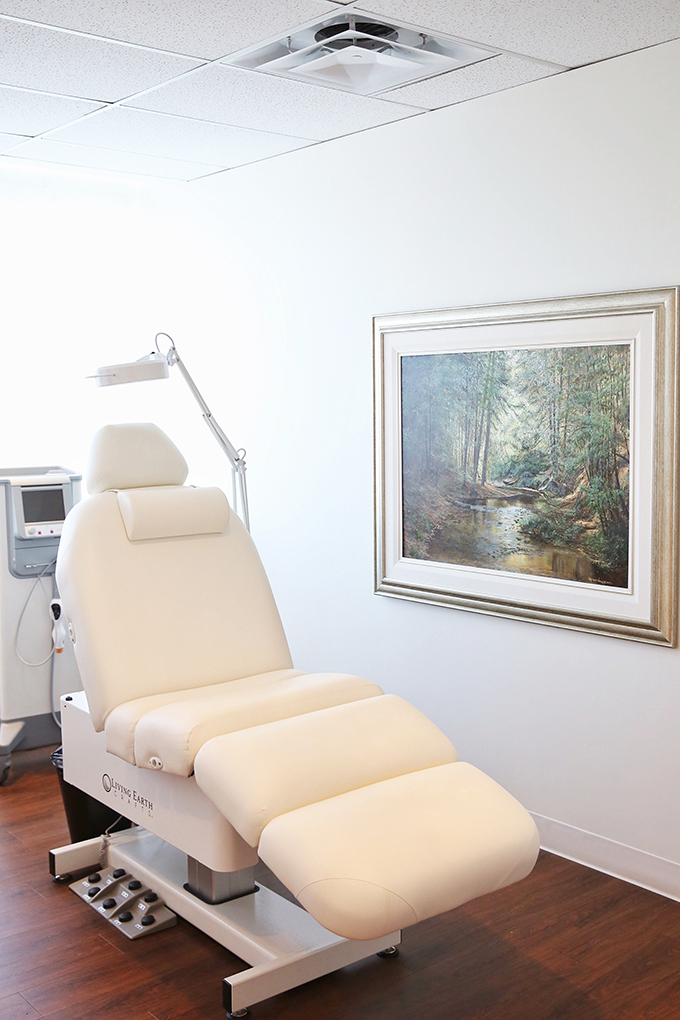 Nadia asked if she could speak openly about what she saw after she had finished looking at my skin, which I welcomed! She told me my skin was generally in great shape, but I did have a few broken blood vessels around my nose and some light pigmentation around my hairline from past sun damage (or from my IUD which contains a small about of hormones) in addition to the concerns I voiced. Nadia explained the results I would see from my microdermabrasion and recommended other procedures I could consider to treat the issues we discussed before she got started. I felt completely comfortable moving in to the treatment!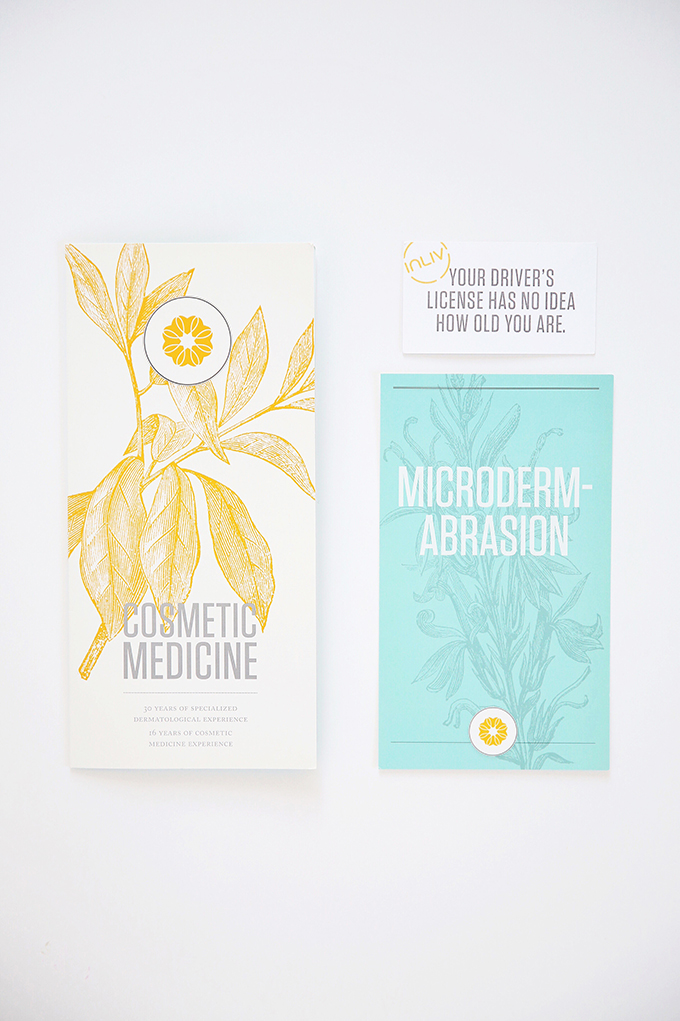 Microdermabrasion is a non invasive treatment ideal for just about anyone as an introduction to the world of medical aesthetics and anti aging treatments. Nadia likened the treatment to polishing a cedar table. Like wood, our skin gets worn and weathered over time — it needs to be stripped back to its original beauty and polished up every once in awhile! Basically, it's an intense physical exfoliation that gently removes dead skin cells to reveal a fresh, healthy layer of skin underneath. Nadia described the microdermabrasion tool as a little vacuum with a diamond tip (which feels like a very fine grain sandpaper if you run your finger across it!).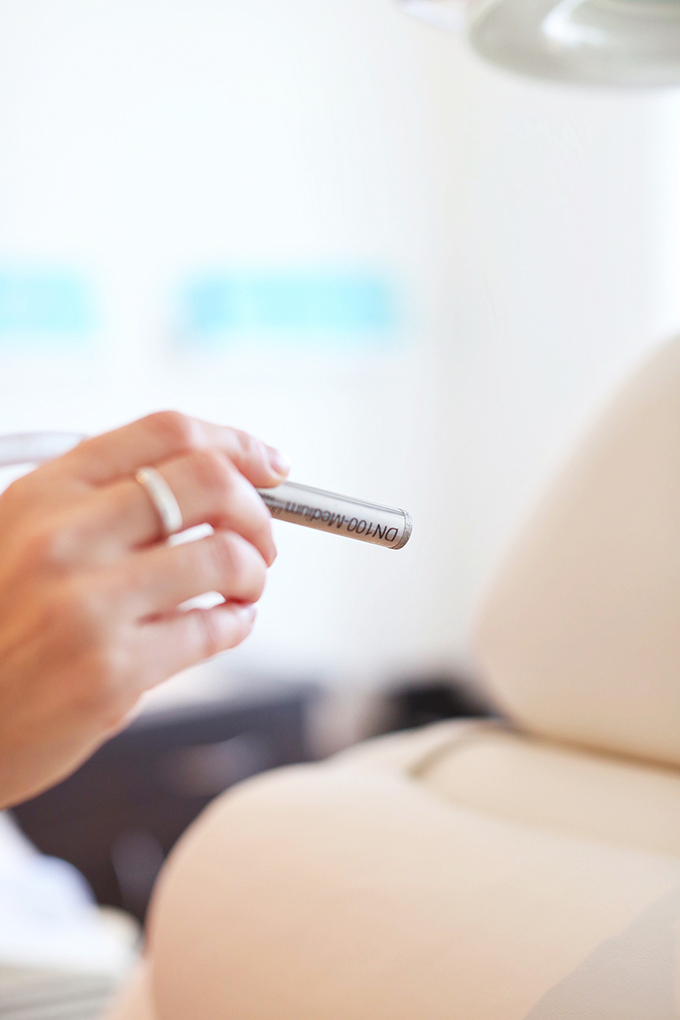 Since my skin is used to a lot of exfoliation — physical (I use my Clarisonic daily), as well as chemical (I use a BHA daily as well), Nadia started on the medium frequency to test a few passes on my forehead before bumping the tool up to the highest setting for my treatment. I didn't notice much of a difference in the sensation on my skin at either frequency — they were both completely comfortable. The treatment consists of her guiding the tool along your skin, working from the centre of your face outwards, vacuuming up all dead skin and debris from your pores. I was a bit surprised at how close she got to my eyes (it's a sensitive area and the skin is very delicate). That said, it's also where we tend to show our age the most, so I was excited that she was able to treat my eye area so closely. I actually found it to be quite relaxing and not painful in the least! The sensation on my neck was a bit ticklish — she described it as a cat licking you with its scratchy tongue. I even giggled a bit. That's exactly what it felt like! The entire process took less than half an hour and Nadia mentioned sometimes people come in for treatments on their lunch break. When she was finished, she showed me what was on the other side of the filter — and to be honest, I was shocked at the buildup of skin and debris! It just goes to show that you can take really good care of your skin at home, but nothing compares to a professional microdermabrasion.
Once the treatment was finished, Nadia applied a thick, nourishing, fragrance free moisturizer to help soothe my skin and had me look in microscopic mirror. My skin was definitely smoother and more radiant — and I noticed a huge difference in the size of the pores on my nose (a trouble spot of mine thanks to my combo skin)! My complexion was lightly pink with a fresh, rosy glow — exactly as expected. Since I took their last appointment on Friday shortly before 5pm, Nadia advised me that I wouldn't need to wash my face that night, and to hold off on some of the more potent ingredients in my skincare routine (BHA, retinol, vitamin C, niacinamide and hyaluronic acid) for a full 24 hours. After my treatment, I felt totally comfortable carrying on with my evening of running errands barefaced (I actually spend as much time makeup free as I can!). I even got a couple of compliments on my skin while I was out and about shopping for plants and home decor. However, if you like, INLIV can also apply a light layer of Jane Iredale mineral makeup for you after your microdermabrasion.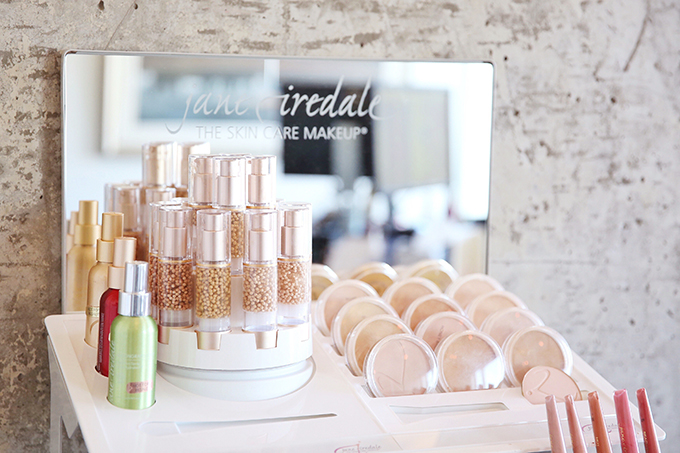 Although I abided by Nadia's advice post treatment, I felt like my skin recovered very well and I could have gone through my regular skincare routine in the morning. I waited until Saturday evening to go through my full routine and noticed how soft, smooth and even my complexion was — and how clear the pores on my nose looked. My skin did absorb all my serums and moisturizer more quickly than usual (Nadia mentioned this was normal). Makeup applied so beautifully over my freshly exfoliated skin — it's like painting on a perfectly primed canvas!
About a week after my treatment I definitely noticed an overall reduction in the texture, fine lines and acne scarring on my face. At that point, I reached out to INLIV to see if they'd like to partner on this post — and here we are! I'm ecstatic with my results and would absolutely recommend a professional microdermabrasion to anyone looking to refresh their skin for the holidays, or rejuvenate a dull winter completion. INLIV's microdermabrasions are priced at $125 — and in my opinion, they're worth every cent. They'd also make a fantastic holiday gift if you know someone who could use a little pick me up and are great for men too (it really helps with those pesky ingrown hairs!). Or, if you'd simply like to pop over to INLIV and check it out, you can book yourself in for a VISIA Skin Analysis completely free of charge. The skin analysis will determine the baseline health of your skin, what's happening below the surface and how INLIV's skilled team of health care professionals can aid you in achieving your complexion goals.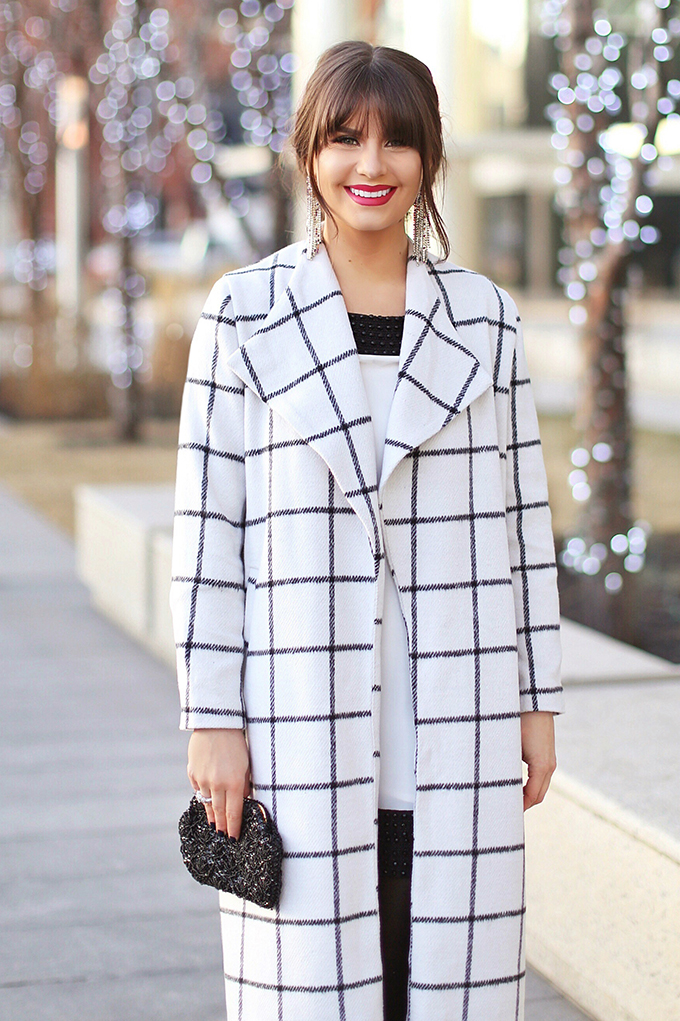 ---
LOOK & FEEL YOUR BEST THIS HOLIDAY SEASON
---
My Routine for Flawless Looking Skin
What to Wear to | Casual Holiday Parties
5 Red Lipsticks to Try This AW17
5 Festive Lipsticks to Try This Holiday Season
---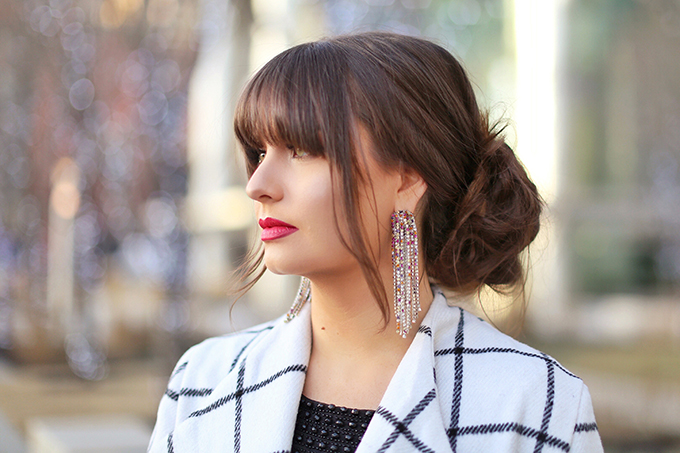 Thanks for stopping by this weekend for an introduction to medical aesthetics and a crash course on professional microdermabrasion! If you're interested in getting your skin holiday ready with a microdermabrasion or other treatment and you're a local, you're in fantastic hands at INLIV. As always, if you have any questions or feedback for me please leave me a comment. Enjoy the rest of this gorgeous weekend, friends!
---
Disclaimer: Thank you to INLIV for sponsoring this post. JustineCelina uses affiliate and referral links, which allow me to receive a small commission when you make a purchase through one of my links. Thank you for supporting the brands and businesses that support JustineCelina!