---
Welcome back, beautiful people! Today I'm sharing my March Beauty Favourites — where I gravitated towards cooler, purple tones on the eyes, pastel nails, luminous skin and peachy lips. Inside, you'll find a stunning eyeshadow palette that's especially flattering on green eyes, a great serum foundation for under $20, a blush that gives you a pretty spring flush, a natural looking, luminous bronzer, my favourite periwinkle nail polish and a pretty, cool-toned rose gold eyeliner.
I also chat a bit about gel polish at home (hey — I like to DIY it when I can!) and colour theory in beauty. If you didn't know, I went to art school so that definitely translates into my beauty obsession — to me, makeup is an art form and just another way to express myself. I also mention my favourite peach lip, which has been on major repeat this month and I think would suit just about anyone. If you're looking for some Sunday reading material, curl up with me and let's chat spring beauty! 
---
C $18.24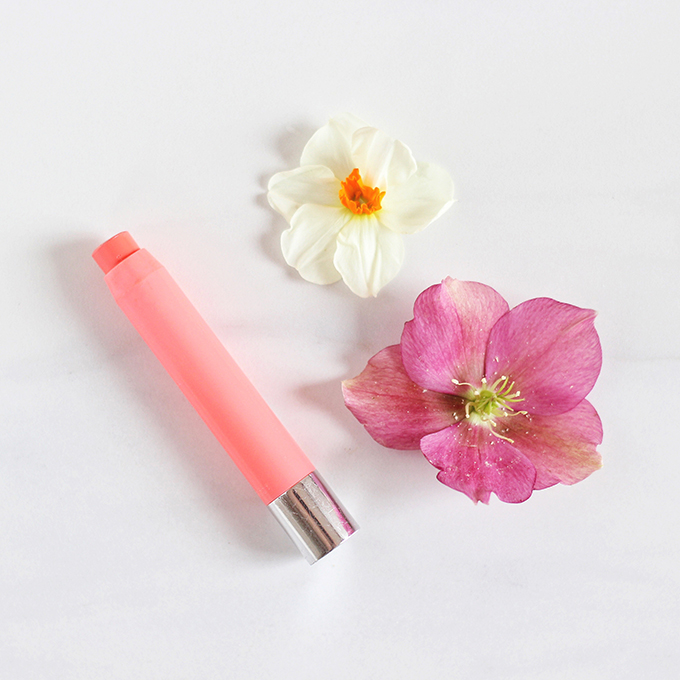 The Bourjois Color Boost Lipstick in Peach on the Beach is my favourite peach lipstick, ever (hence it's shape and all the type being worn off the package!). It's quite a bright, pink-based peach, but I love it on my skintone — it really perks up my complexion and coordinates easily with a variety of eye looks. I own these Color Boost Lipsticks in literally every colour — they're one of my all time favourite formulas! The formula is so comfortable and lightly hydrating. Most shades in this range are sheer but buildable, with the exception of Peach on the Beach which is totally opaque in a single pass. I love to throw these in my bag and use them on-the-go, especially in warmer weather. Plus, they contain an SPF of 15 which is great for daytime wear. Canadians, I purchase Bourjois products at Shoppers Drug Mart (they're on the boutique side). Or, you can order online from ASOS. I also mentioned Peach on the Beach in my Spring Style Staples post — hop over there if you want to see what's on my hit list for Spring 2016.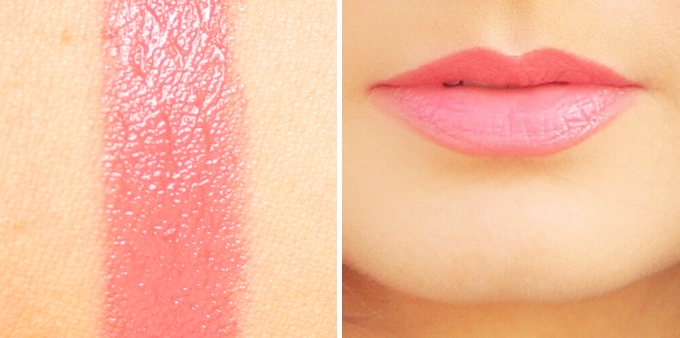 I'm wearing the Bourjois Colour Boost Lipstick in Peach on the Beach on my lips.
---
C $12.99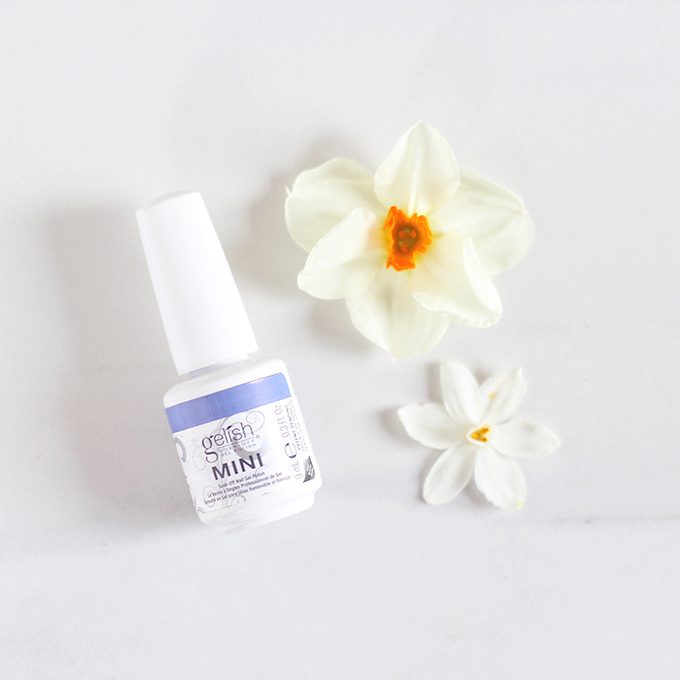 This Gelish gel polish in Po-riwinkle is the cutest, most unique shade I've put on my nails in a long time! Isn't it a gorgeous colour? It's described as a light purple crème, but it has tiny micro shimmer. I've been really into pastels this year (as you've probably noticed), but I especially love this Pantone Colour of the Year serenity-inspired shade (read more about the Pantone Colours of the Year on JustineCelina here). It looks so great with yellows, crisp whites and stripes! I have a professional gel manicure system at home (you may have noticed I like to do things myself when I can!), so I grabbed this polish at Sally's this month — it's from a limited edition collection, but you might still be able to find it. If not, I've linked my favourite online store for nail stuff online here. Or, if gel polish isn't your thing, Essie's Lapiz of Luxury is pretty similar. Spring is all about pastel nails for me and I love the way this periwinkle shade compliments golden skintones! I'm wearing this polish my Spring Style Staples post — hop over there if you want to see what's on my hit list for Spring 2016.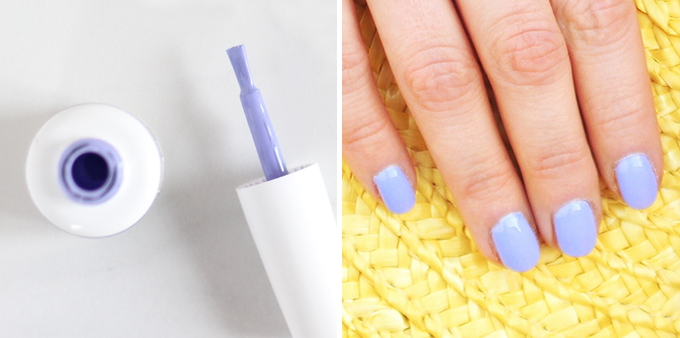 I'm wearing the Gelish gel polish in Po-riwinkle on my nails.
---
Ambient Lighting Edit Palette C $109.39
Individual Luminous Flush Blush C $45.00
Individual Luminous Bronze Light Bronzer C $60.00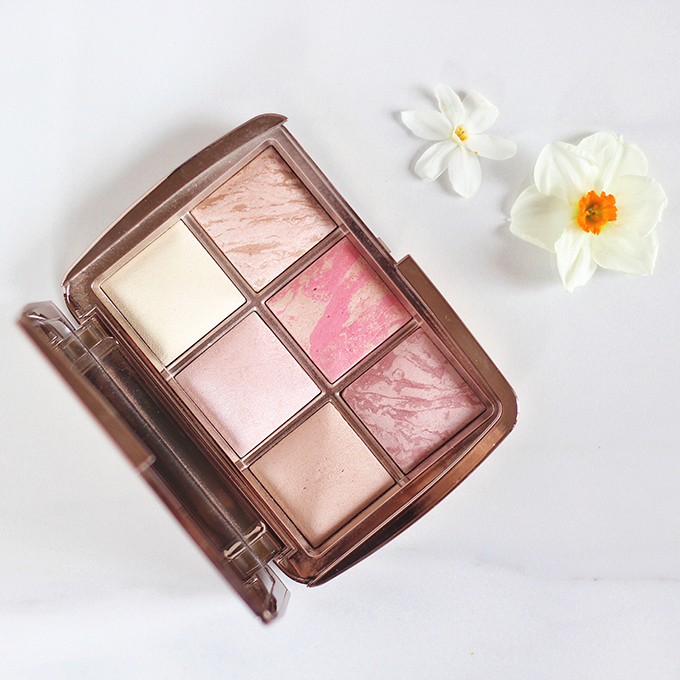 The Ambient Lighting Edit Palette is pictured above, which is limited edition and I picked it up around the holidays. It's totally sold out at Sephora, but you can still find it online at Nordstrom if you're interested in the entire palette and not just the shades I'm about to mention (head to this post for a review on the entire palette). This month I've been loving 2 of the shades from the palette and they're also available individually. These powders are a bit of a splurge, but they're also the most unique and beautiful blushes and bronzers I've tried to date. They impart such a natural, soft flush to the cheeks and skin with just a hint of luminosity — because they also contain the Hourglass Ambient Lighting Powders, which are another favourite of mine. Luminous Flush Blush is described as a champagne rose and I love the soft, pretty, natural flush it gives my cheeks — especially in the spring when I like to go a little heavier on the blush. And the Luminous Bronze Light Bronzer is perfect for imparting a luminous, believable warmth to the skin. So grab the palette if you want to play around with these powders — I think it's a great way to sample some of Hourglass's most coveted products. Or if you just want to try the full size Luminous Flush Blush or Luminous Bronze Light Bronzer I've linked to them individually, too.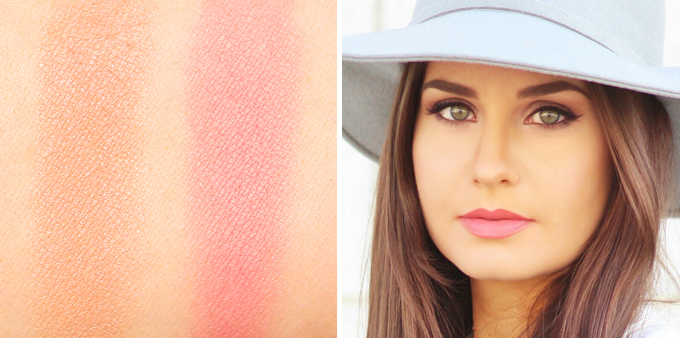 I'm wearing the Hourglass Ambient Lighting Blush in Luminous Flush & Hourglass Ambient Lighting Bronzer in Luminous Bronze Light.
---
C $70.00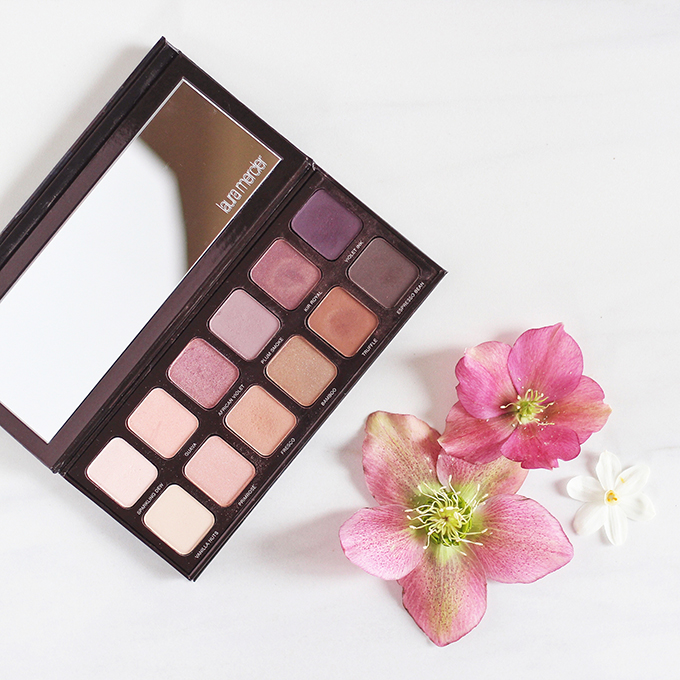 I seem to gravitate towards cooler, purple based shades in the spring — I mentioned this same palette about this time last year in a Beauty Favourites post. While the the African Violet shade in this palette is undoubtedly the star of the show, each shade in this palette oozes quality and sophistication. African Violet is such a unique colour — a warm lavender purple with golden shimmer. Overall this palette leans toward the purple end of the spectrum, but there are lots of fantastic warm and cool neutrals here as well that are just a bit different than the norm. This palette is pricier when compared to other high end palettes that offer a similar amount of shades, but the quality is amazing — not a dud shade in the palette. Each shadow is pigmented, ultra smooth, buttery and easy to work with. You can create a variety of looks with this palette; purple toned, neutral, natural, dramatic and smokey. All of these colours are flattering on my skintone and complimentary to my eye colour.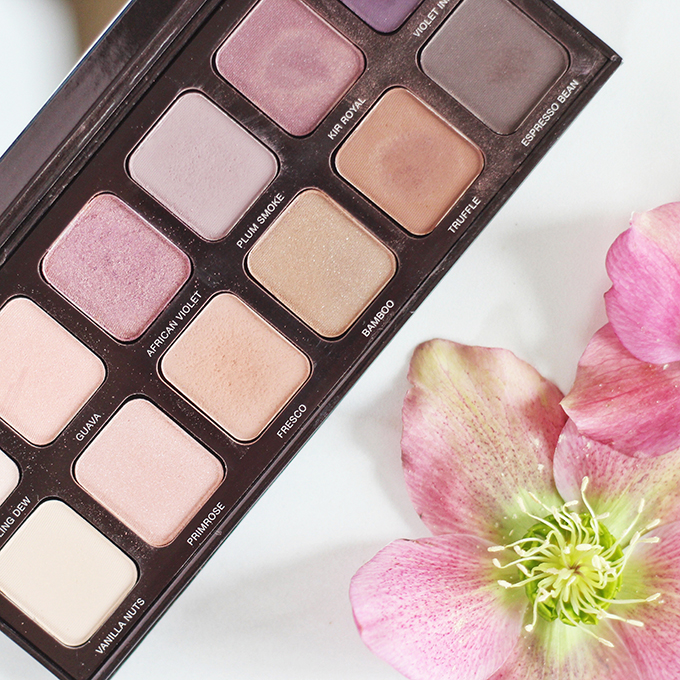 Green eyed girls — if you're looking to treat yourself to a luxury eyeshadow palette to make your eye colour pop I've never encountered one more perfect than this! People always comment on how green my eyes look (or ask if I'm wearing coloured contacts) when I wear it. This is art school coming out — but green and purple are complimentary colours (meaning they're opposite on the colour wheel) so purple hues are especially great at making green eyes sing! If you wait just a bit longer Sephora should be announcing their VIB Sale soon — where you can pick probably pick the Laura Mercier Eye Art Artist's Palette up at a 15% discount (that's when I purchased mine last year). I'll keep you posted!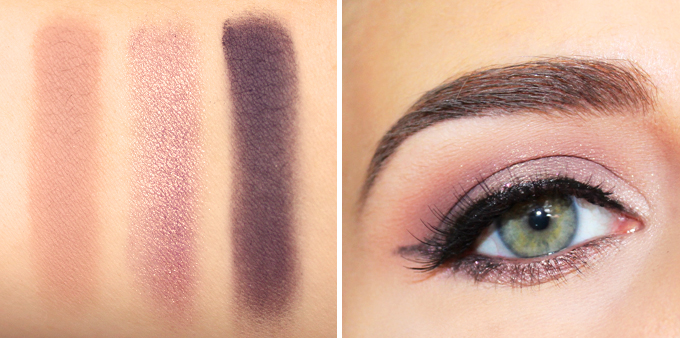 I'm wearing the Laura Mercier Eye Art Artist's Palette on my eyes.
---
US $6.00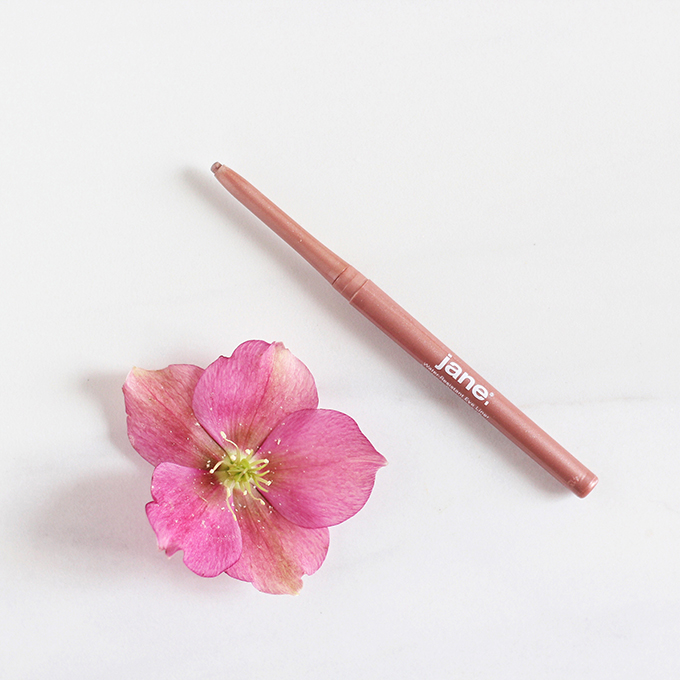 I wasn't going to mention this since it's only available online for Canadians, but a lot of you are from the US so I thought I'd throw it in! Jane Cosmetics is a bit of a lesser-known brand that I used to be able to find at Ulta in the US, but I see that they no longer carry it. I know for sure you can find it at Kohl's if you're in the US (and Canadians can order online). Anyway, they make some fantastic, long wearing eyeliners in unique shades and I've been loving Rose Gold this month — which is a cool-toned, metallic rose gold with a purple undertone. I absolutely love it to add shape and definition to my eyes without looking harsh. It pairs perfectly with any look from the Laura Mercier Eye Art Artist's Palette and it's fabulous on green eyes, but I think it would suit any eye colour. It's a great option for the lower lashline to lighten things up for the springtime!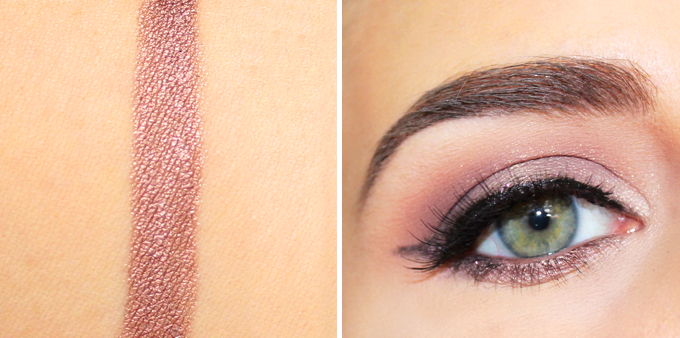 I'm wearing the Jane Cosmetics Water-Resistant Eyeliner in Rose Gold in my waterline and smudged below my lower lashline.
---
C $18.49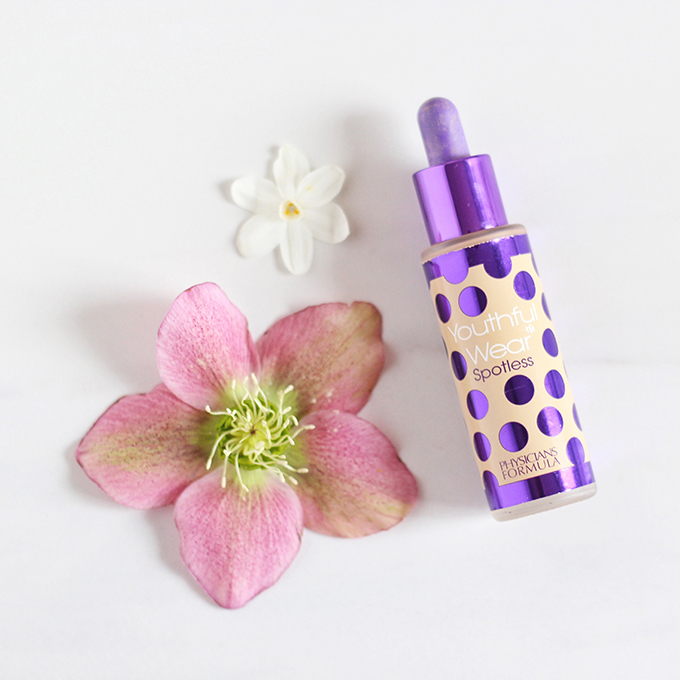 I have no idea what's happened this month to make my skin so dry — I haven't changed a thing in my skincare routine. The only lifestyle change I've made is that I have been working out everyday (yay)! If you're curious, I chat more about what I've been doing in this post. Anyway, my skin has definitely been on the dryer side of combination this month. So, I've been reaching for an old favourite and my to-go foundation when I want more of a luminous look, but I've never mentioned it on the blog — until now. I see it slowly trickling out of drugstores so I'm just sure if it's being discontinued, but I've linked it online. You can still track it down in store, it's just not usually available at locations with a smaller display. This foundation is spendy for a drugstore product — but it's one of the only serum foundations you can find at this price point, and totally worth it in my opinion. This is a very watery, serum-like, lightly hydrating formula that's comfortable and weightless on the skin (it literally feels like I'm bare faced). It looks skin-like and provides a solid medium coverage.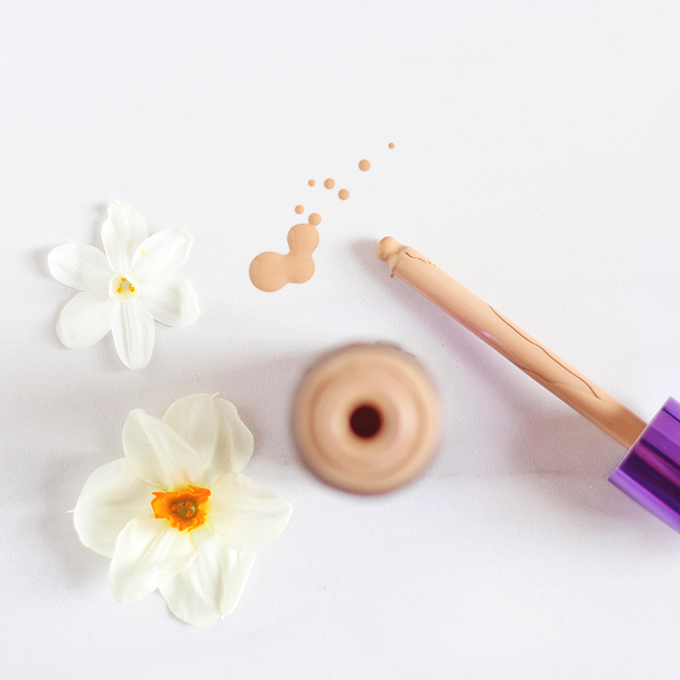 A lot of people are turned off by the smell (they think it smells chemical-ly), but I'm personally not bothered by it. The shade Medium Beige suits me best and is the most yellow-toned foundation of the range. But beware — Physicians Formula products tend to run a bit dark and a bit pink, and there are usually only a few shades to choose from (3 in this range). So if you're fair or deeper than me you likely won't be able to find a colour match, which sucks. But if you can find a match in this foundation and you like a lightweight, luminous finish I think you'll love it! As far as the claims it makes to lighten spots on the skin overtime and make you look 10 years younger — well… I think that's a stretch! I don't use it everyday so I can't really speak to the cosmeceutical claims, but it's a great serum foundation for spring that you can find at the drugstore.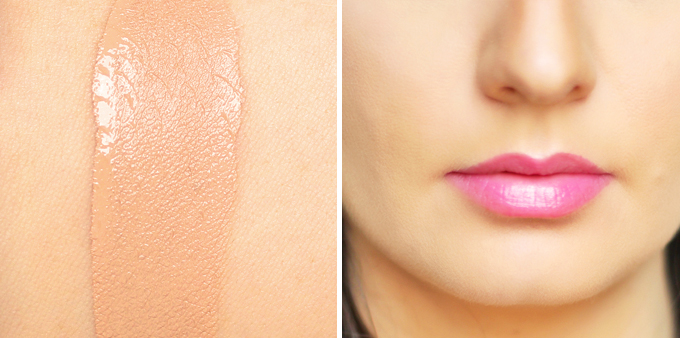 P.S. – I'll always list more information about my skin and foundation shade comparisons at the bottom of a post when I mention a foundation if you're curious if my shade may work for you.
---
What were you guys loving last month? If you have a recommendation for me, please leave it below! I'm on the hunt for a new matte(ish), medium to full coverage foundation in a lightweight formula for the spring and summer. I have some options in mind — but if you're also a combo skinned gal, hit me up with your favourites! And as always, if you have any questions, or a request for beauty content here at JustineCelina, let me know! Enjoy your Sunday, ladies (and gents).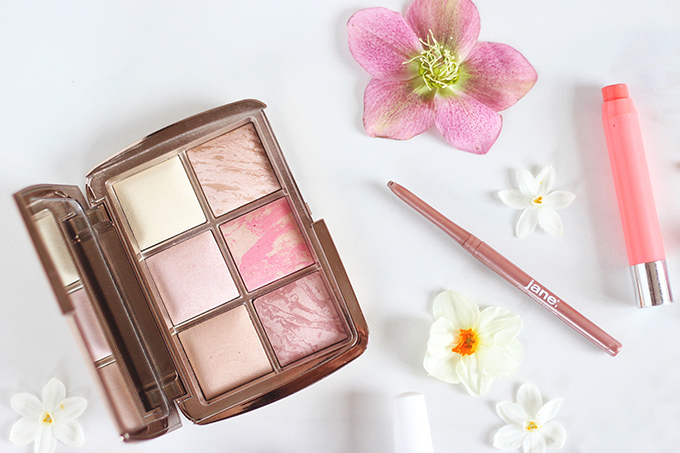 ---
Thanks to Rebecca Dawn Design for the gorgeous blooms I used to style this post. If you're craving some more flowery goodness, you should check out our Digital Blooms for April! We're teaming up to bring you 3 free wallpaper downloads on the 1st of each month to pretty up your digital devices in our new collaborative series. I'm super excited about it!
---
ABOUT MY SKIN
---
Skin Type
Combination, sensitive, acne prone. I only use fragrance free skincare products.
Skin Tone
Light / medium with yellow-warm undertones | MAC NC 30
Foundation Shade Comparisons
High End
Best match: Estee Lauder Double Wear Stay-in-Place Makeup | 2W2 Rattan
Makeup Forever Matt Velvet + Mattifying Foundation | 40 Natural Beige
Kat Von D Lock-it Foundation | Medium 53
Dermablend Smooth Indulgence Foundation | Sand Beige
COVER FX Custom Cover Drops in G20 to lighten foundations
Drugstore
Flower Cosmetics BB Cream | BB2
L'Oreal Magic Nude Liquid Powder Foundation | 320 Natural Beige
L'Oreal Infallible Pro-Matte 24 HR Foundation | 105 Natural Beige
L'Oreal True Match Foundation | W3 – W4
Maybelline Fit Me! Matte + Poreless Foundation (Normal to Oily) | 220 Natural Beige
Physicians Formula Youthful Wear Spotless Foundation | Medium Beige
Covergirl Outlast Stay Fabulous 3 in 1 Foundation | 857 Golden Tan
EX1 Invisiwear Liquid Foundation | F200
---
Disclaimer: This post is not sponsored, and contains my genuine thoughts and recommendations. JustineCelina uses affiliate and referral links, which allow me to receive a small commission when you make a purchase through one of my links. Your purchases help to support JustineCelina.com!