Trying a new lip colour is such a fun way to refresh your look, and today I'm sharing my 6 of my favourites for spring — including 2 natural options to celebrate Earth Day! From beautiful inexpensive lipsticks to luxurious splurge-worthy items, I've selected a variety of shades and formulas — from sheer gloss to full-on colour in a fresh spring palette.
---
1. Maybelline Color Sensational Vivids Lipstick in Pink Pop | 2. Buxom Full-On Lip Cream in Mai Tai | 3. Essence Longlasting Lipstick in Coral Calling | 4. BITE Beauty Luminous Crème Lipstick Duo in Tangerine/Lingonberry | 5. Yves Saint Laurent Volupté Tint-In-Oil in Oh My Gold
---
C $7.96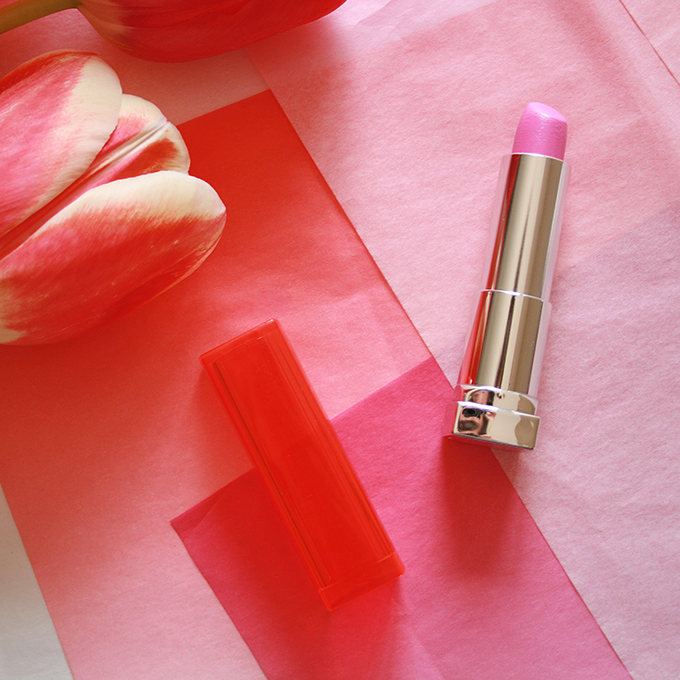 This is a really different colour — a true cotton candy pink that leans a bit lilac. If you're feeling bold and looking to totally switch things up, give Pink Pop a try! I find it strangely flattering, it really lights up the face — I always receive lots of compliments and questions about it when I wear it. I think Maybelline ColorSensational lipsticks are some of the best at the drugstore; the formula is creamy, mostly opaque and pretty long wearing while still being comfortable on the lips — I find they last about 5 hours on me, and fade nicely. It's the only lipstick I own in this colour family, and although I thought it would be too cool toned for me, I really love the way it looks.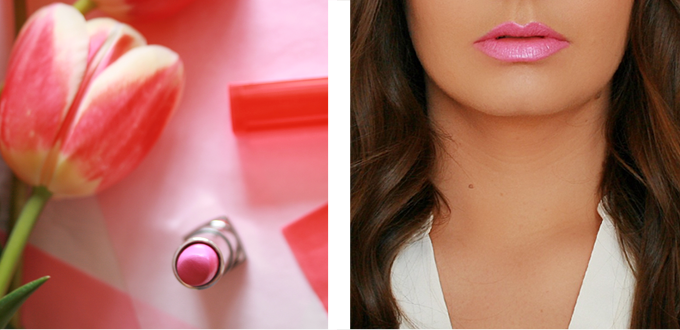 ---
C $23

In colour theory class (back in my art college days), we learned that coral is the most universally flattering shade — and I totally think that's true when it comes to lip colours. Almost everyone looks fabulous in warm pink! Mai Tai is a classic mid-toned coral lip gloss that goes with everything, and I love these classic lip creams from Buxom. They're a creamy formula that contains no shimmer at all, just a perfect tingly gloss with a nice amount of colour payoff and a slight plumping effect. I don't find that they wear longer that about an hour and a half, so you'll need to reapply it during the day — but they don't claim to be long wearing. These lip creams are non-sticky, moisturizing and a perfect for tossing into your bag if you're looking for effortless on-the-go gloss.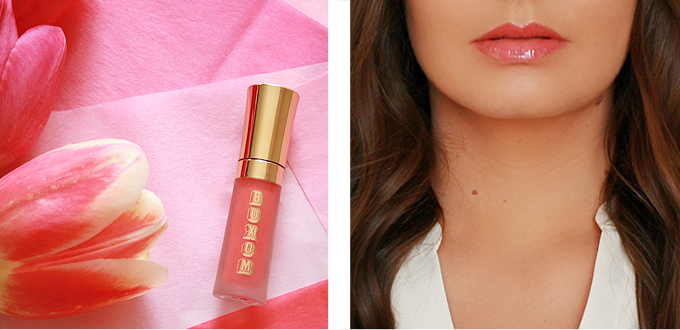 Note: The lip gloss pictured is a smaller size because it was part of a set which is no longer available. I've linked you to the full sized gloss in the title, but if you like this formula and you're looking to try more shades, keep your eyes peeled for Buxom's limited edition cream and gloss sets, which usually pop up around the holidays. There's a gloss set available at Sephora right now, but it doesn't contain and lip creams, just their gloss formula which all contain shimmer.
---
C $3.49

Essence is one of the most inexpensive brands at the drugstore, and they have some really amazing products! Canadians, next time you're at a Shoppers Drug Mart, check to see if they carry Essence. The displays are usually smaller, and they're only available at select locations, but this German brand is definitely worth a second look. This lipstick delivers some serious quality for just a few dollars — the formula is comfortable to wear, smooth with nice pigmentation, the colour is beautiful, and it smells delicious and fruity as well! As far as the long lasting claim, I don't find them overly long lasting — they wear for 3-4 hours. On me, Coral Calling is a pink-based coral, and I think it's a very wearable and flattering shade. Check these cheap and cheerful lipsticks out on your next drugstore run!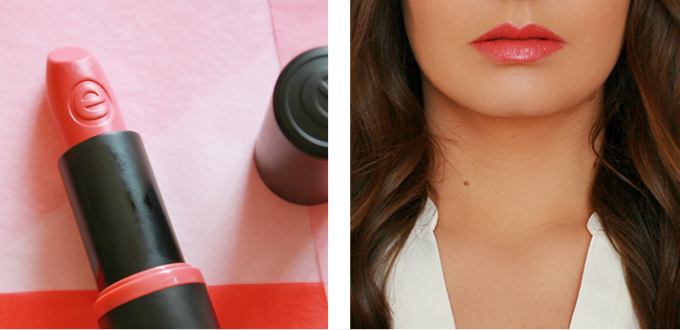 ---

I fell in love with BITE Beauty products this year. The concept behind this Canadian brand is super cool — all of their products are made with natural and food-grade ingredients, don't contain petrochemicals and are certified gluten-free. So technically, you could eat this lipstick (it actually tastes a bit fruity)! I like to use natural beauty products when I can, so I purchased this duo as part of a larger set during the holidays to try the brand out, and I've been getting tons of use out my BITE products. This formula contains an antioxidant called Resveratrol (also found in red wine!), which fights free radicals and helps to reduce signs of the aging on the lips over time. Of all the lipsticks I've mentioned in this post, this formula is the most creamy, super pigmented and luxurious — it literally feels like you're slathering butter on your lips (in the best way possible)! And what I love about this duo is that the lipsticks are smaller and therefore a fraction of the cost of a full-sized lipstick — which is perfect for these statement shades that you're probably not going to wear as often.

This is an electric orange red. Orange-based reds and corals are my personal favourite shades to wear, and I think they look great on almost everyone. If you're not sure if you can pull a colour like this off, try it, I bet you'll be pleasantly surprised! Of the duo, Tangerine is softer and more pigmented than Lingonberry — it's very soft, so just one light swipe on the lips is all you need for full-on colour. This one wears for about 5 hours.

Here's a bright, pink-based fuchsia for you — if you like to wear berry tones in the fall and winter, this might be your perfect spring shade. It definitely makes a statement, and this shade also makes your teeth look extra white. I like to wear fuchsia when I want something a bit unexpected to punch up a neutral outfit (I love to wear fuchsia tones with white for pop of colour). And, if you have green or hazel eyes, fuchsia will really enhance and compliment your eye colour. Lingonberry has a firmer, waxier texture than Tangerine — which I find wears longer and has a bit of a staining effect. This shade wore for 6-7 hours and left a pretty stain behind, which I really liked.
---
C $35

If you read my The Lust List: Fashion & Beauty | Spring 2015 post, you'll know I caved and bought this insanely expensive lip oil, and it's worth every penny! One big beauty trend this spring is the 'new nude lip' — which is essentially just your lip colour, enhanced — and that's exactly what these tint-in-oils do. After the initial application, the colour in this lip oil develops over time, reaching full colour intensity after about 15 minutes. This nourishing lip oil provides just a hint of glimmering colour and a ton of shine without being sticky at all — and makes your lips look plump and juicy. It's actually a bit of a drawback that it feels so amazing on the lips because I find myself reapplying Oh My Gold often! Seriously though, I'm going to have to restrain myself from buying these in every colour, they're such a beautiful formula and they ooze luxury — I even like the applicator, it sweeps product onto your lips effortlessly and the packaging feels so glamorous.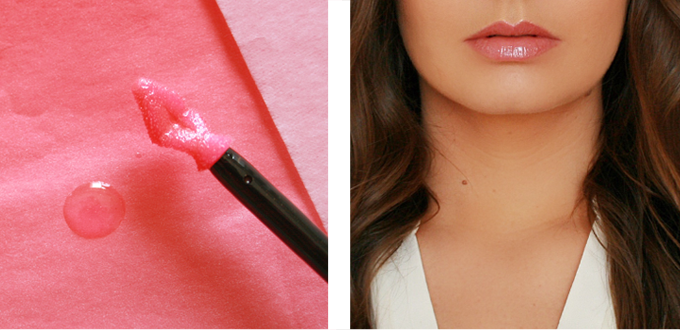 ---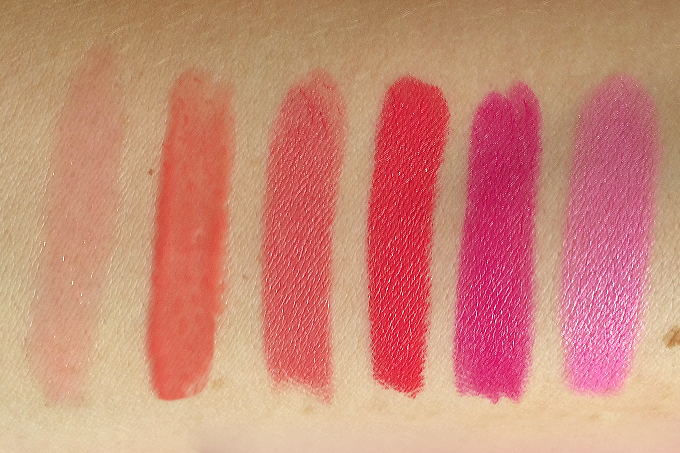 From left to right: Yves Saint Laurent Volupté Tint-In-Oil in Oh My Gold, Buxom Full-On Lip Cream in Mai Tai, Essence Longlasting Lipstick in Coral Calling, BITE Beauty Luminous Crème Lipstick in Tangerine, BITE Beauty Luminous Crème Lipstick in Lingonberry, Maybelline Color Sensational Vivids Lipstick in Pink Pop
---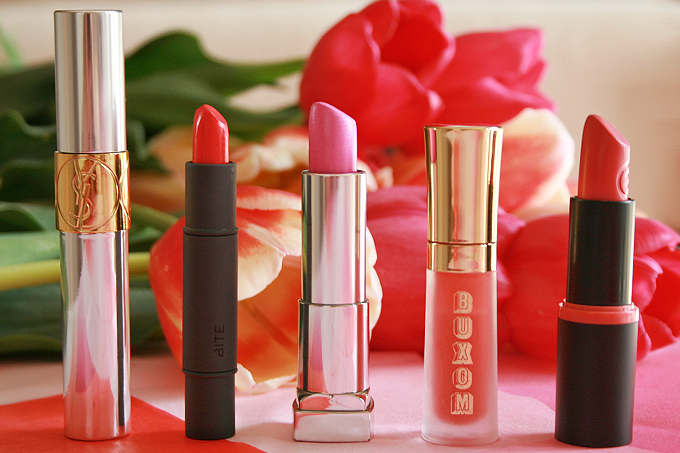 What are your favourite spring lip colours? Feel free to leave me your recommendations in the comments, and if you try any of my favourite shades, let me know how you like them!
---
Disclaimer: This post is not sponsored, and contains my genuine thoughts and recommendations. JustineCelina uses affiliate and referral links, which allow me to receive a small commission when you make a purchase through one of my links. Your purchases help to support JustineCelina.com!