---
Somehow, July is almost over (can summer please stay forever?) and that means I have a fresh playlist in store for you today! My July 2017 Soundtrack is 3 hours and 15 minutes of blissed out, daydreamy tunes. As always, it's a pretty eclectic mix and as always, it's easy on the ears! July was full on and this was the background music to my daily adventures — I hope you enjoy these 51 tracks as much as I have lately!
So, what sounded especially good to my ears this month? I'm glad you asked! July's standout tracks included Sorcha Richardson's 4AM, Van Common's This Afternoon, Neon Indian's Deadbeat Summer (I know it's ancient, but I love it!), Pool Cosby's Laniki, Work Drugs' Alternative Facts (at first for the name alone… but it's a great tune!), Bien's Stars Across the Sky, CLAAV's Electric Feel (a super striped down version of the original), Blood Culture's Moon, Pierce Fulton and NVDES Better Places, alt-J's Dancing in the Moonlight, The Analog Affairs' The New Shit, Aso's Loungin, ODESZA and Naomi Wild's Higher Ground, Loke Lore's Goodpain, Hatchie's Try, Tourist and Ardyn's We Stayed Up All Night, Carl Louis's Matinee, Khalid and GoldLink's Let's Go, Bayonne and Gigamesh's Fallss, Your Song is Good's Cruise, Polo and Pan's Nana (the whole album is amazing!), Rosemary Fairweather's Chemicals and Poolside's Everything Goes. Spotify also compiled a Summer Rewind playlist for me this month featuring some old summer favourites — and I have to say, it's killer. If you're looking for even more happy, sunshiny tunes to blast through your speakers this summer, definitely check it out.
---
JULY 2017 SOUNDTRACK
---
---
Need some more fresh playlists? Here's a link to last month's soundtrack, or you can also listen to the playlist on Spotify (weirdly enough, it also has 51 tracks!). I've also populated 2 and half years of Monthly Soundtracks to my Spotify profile, for your listening pleasure. Or your can also browse the MUSIC section here at JustineCelina. I hope your ears enjoy it!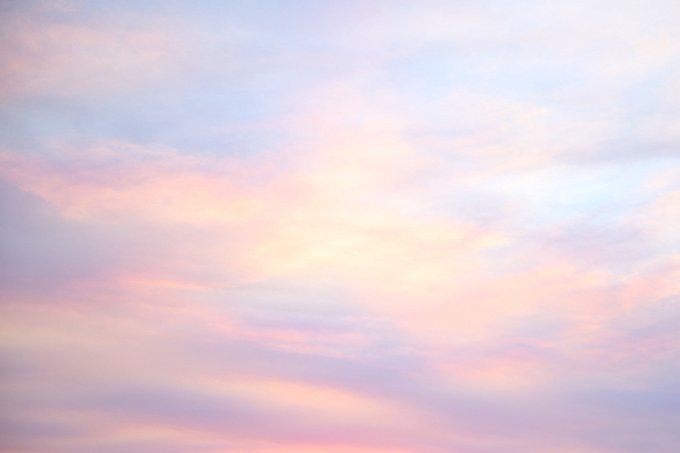 This month's album cover is courtesy of all the crazy sunsets we've been experiencing during this heatwave coupled with the smoke from the BC forest fires. It's an unfortunate situation, but it's made for some absolutely gorgeous sunsets. Cotton candied, summer skies are some of my favourite things (that's actually what my personal brand was inspired by!) — and since upgrading my photography set up earlier this month, I've had so much fun capturing them and experimenting! I actually took this on my balcony in inner city Calgary, looking north west. It's one of the only shots from this set without planes or helicopters flying overhead!
---
What have you guys been listening to this month? Leave me your recommendations in the comments, I'd love to hear from you! Do you use Spotify? If you do, feel free to drop some links to your playlists, or playlists / artists you think I'd enjoy.
---
Disclaimer: This post is not sponsored, and contains my genuine thoughts, ideas and recommendations. JustineCelina uses affiliate and referral links, which allow me to receive a small commission when you make a purchase through one of my links. Thank you for supporting the brands and businesses that support JustineCelina!