Okay, I think I have a bit of a pink problem! I promise this will be the last pink-themed blog post you'll see (for awhile, anyway!). Today I'm sharing my favourite, romantic pink lipsticks for Valentine's Day. I've been obsessed with pink in all forms lately, but I love pink lips at this time of year — they can be soft and sweet, or totally bold and daring, depending on the shade you choose! I'm crazy about the look of a bold pink lip with a simple, winged, lashy eye — I think it's romantic and flirty. I truly feel beautiful and feminine in each of these shades! If you're wanting to dip your toes into the pink lip trend without breaking the bank, this post is for you. You can find all my favourite pink lipsticks at your local drugstore, for less than $20 (and the majority less than $10!).

---
C $10.99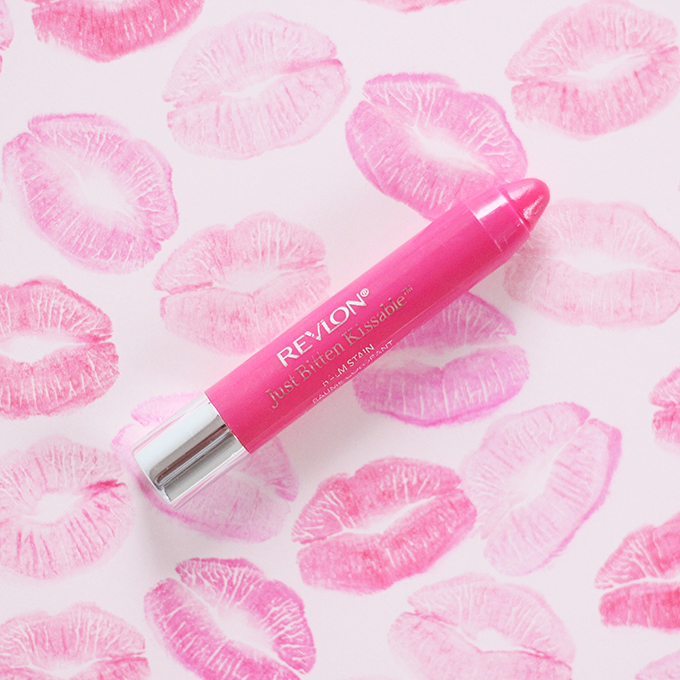 The Revlon Just Bitten Kissable Balm Stains are a classic lip crayon that offer sheer, but buildable colour. The formula is a slightly minty, balm-like lipstick that leaves a light sheen on the lips. They wear for about 5 hours before fading, and then you're left with a pretty stain that lasts all day. If you're looking for a sweet, classic pink that isn't too bold, pick Sweetheart up!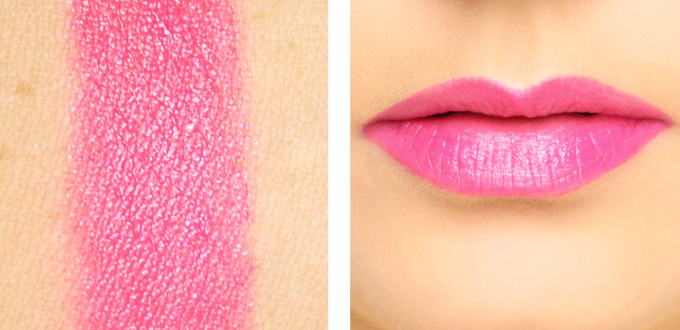 I'm wearing the Revlon Just Bitten Kissable Balm Stain in Sweetheart on my lips.
---
C $9.99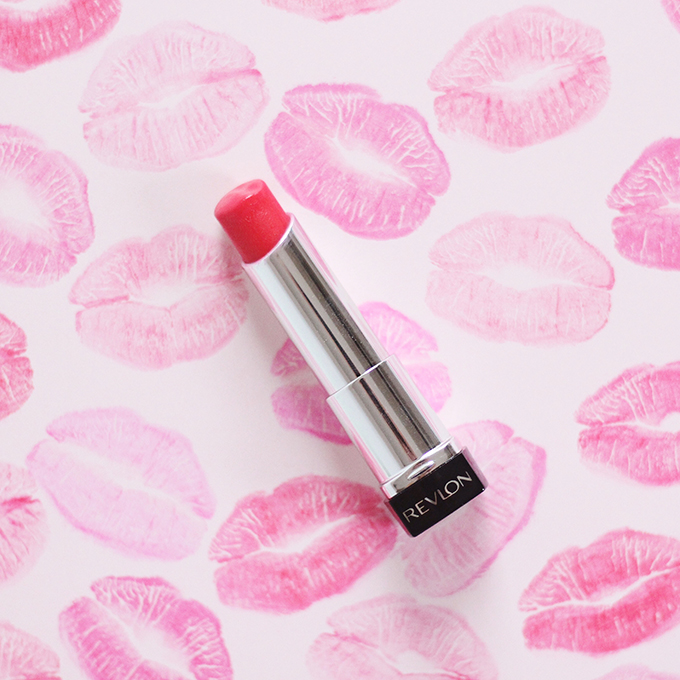 If you prefer red-based pinks (or pink-based reds), Wild Watermelon is for you! The Revlon ColorBurst Lip Butters are an ultra moisturizing, sheer, balm-like formula that delivers some serious colour and shine. They aren't super long wearing, but I love the plump, juicy appearance they give the lips — think of it like a amplified lip balm.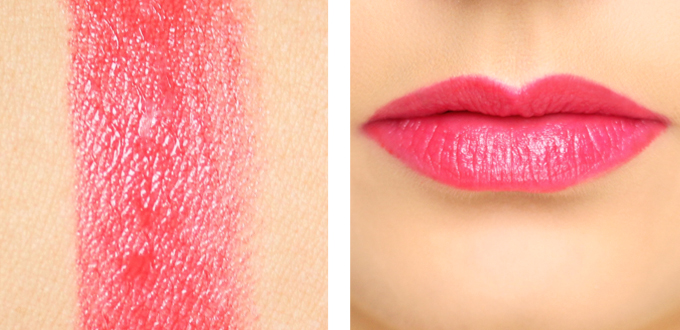 I'm wearing the Revlon ColorBurst Lip Butter in Wild Watermelon on my lips.
---
C $10.99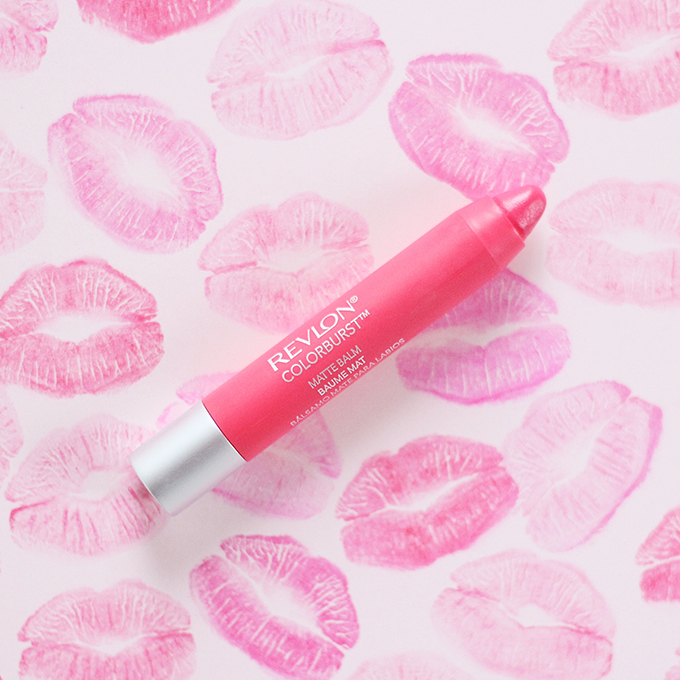 If you're looking for a bold, truly matte lip option from the drugstore, pick Revlon's ColorBurst Matte Balm in Unapologetic up! It's a warm, vivid, bright pink. The texture of these Matte Balm are smooth and velvety — they're fully opaque and leave a beautiful, satiny, matte finish on the lips. This is such a fun shade, and I always get compliments when I wear it!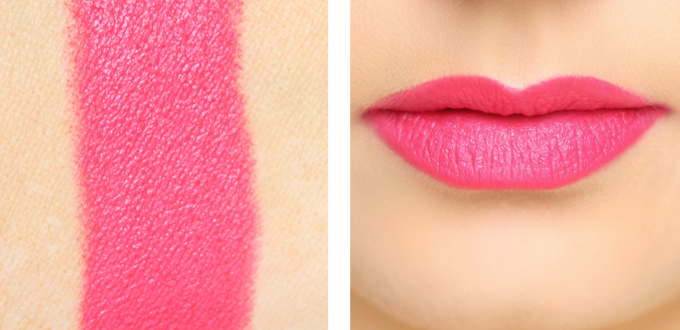 I'm wearing the Revlon ColorBurst Matte Balm in Unapologetic on my lips.
---
C $18.38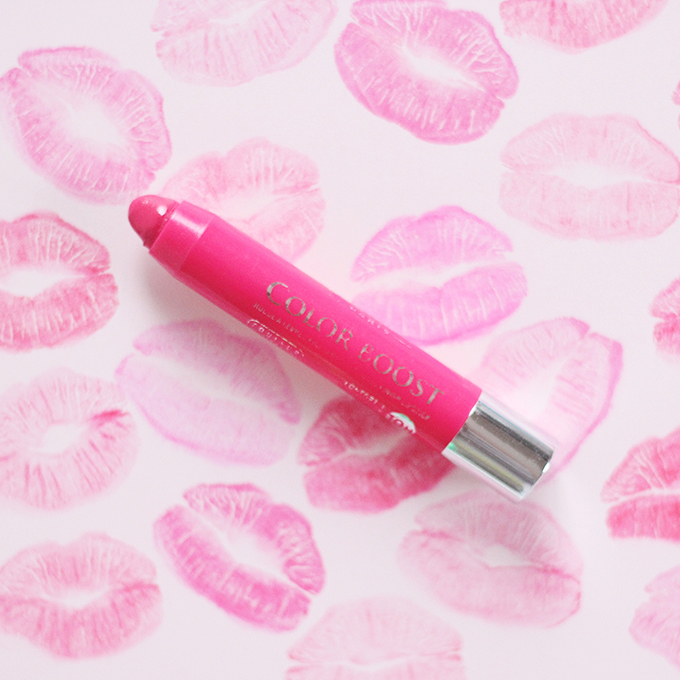 My love for Bourjous Color Boost Lipsticks continues (you can check out my other favourite shades here)! These are my all time favourite lip crayon (as you may be able to tell by the type wearing off the tube!). They're more spendy, but I love the way the look, taste and smell. They're truly a luxurious product that makes your lips look and feel amazing! Plus, they contain an SPF of 15, which I love for daytime wear. Fuchsia Libre is a slightly sheer, medium toned, fuchsia pink with subtle berry undertones — perfect if you're looking for a more sophisticated pink.
P.S. – In Canada, Bourjois products are only available in the boutique side of Shoppers Drug Mart. Or, you can purchase online from ASOS!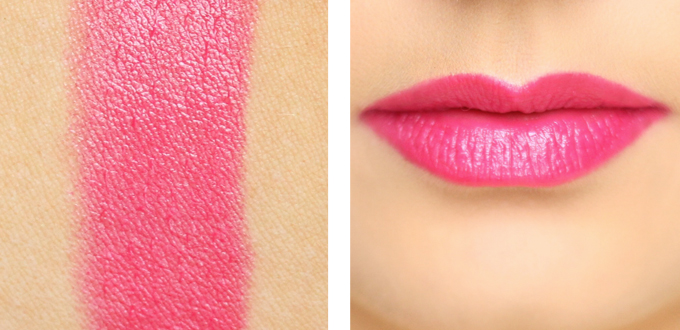 I'm wearing the Bourjous Color Boost Lipstick in Fuschia Libre on my lips.
---
C $7.49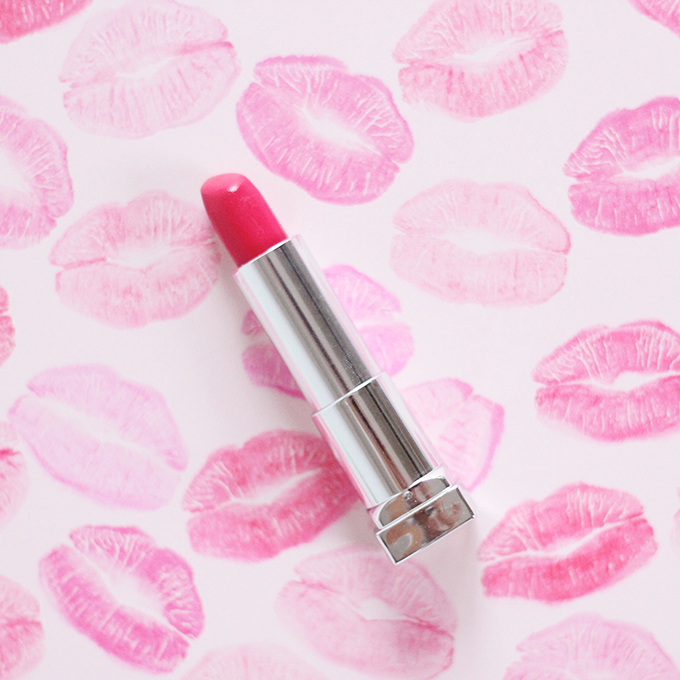 The Maybelline Color Sensational Vivids Lipsticks are the best bold lipsticks at the drugstore! They pack amazing pigmentation, longevity and performance into a classic formula that comes in a variety of fun, unique shades. I absolutely adore Vivid Rose — an intense, magenta pink with a beautiful lustre that makes your teeth look super white. These lipsticks wear for about 6 hours on me, so they're perfect for a date night, or a night out with your girlfriends!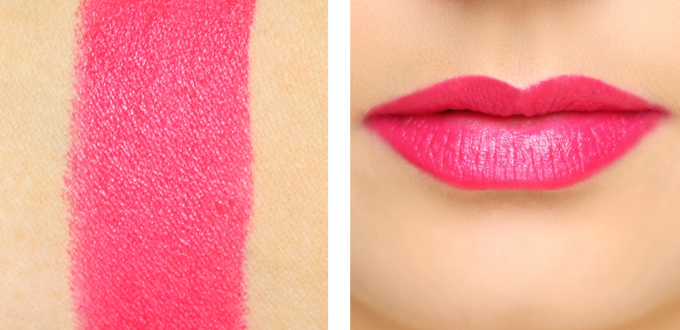 I'm wearing the Maybelline Color Sensational Vivids Lipstick in Vivid Rose on my lips.
---
Keep in mind that these shades will look totally different on different skin tones. For reference, I have light / medium skin with warm, yellow undertones — I'm a MAC NC 30.
---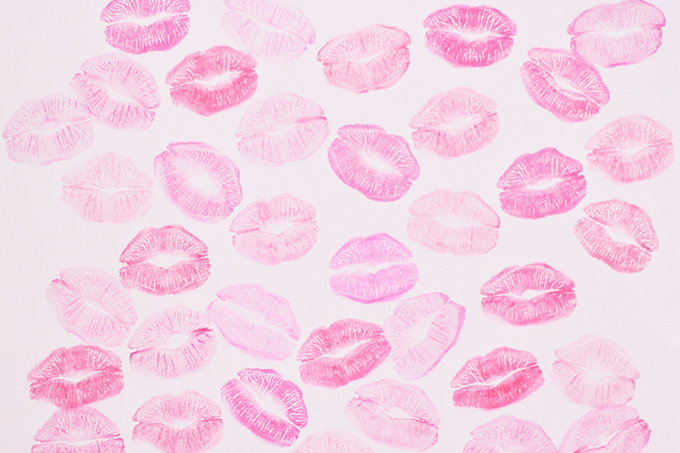 What are your favourite shades to wear for Valentine's Day? I've also been enjoying Tarte's Power Pigment in Flush lately, but I already mentioned that one in my January Beauty Favourites (hop over there for a full review and swatches!). I hope you have a great weekend, whether you're spending it with someone special, or celebrating Galentine's Day style with your girlfriends! If you're looking for some Galentine's Day (and adorable outfit) ideas, hop over to Brittany's blog Life, Set Sail. She's a local blogger who I met recently and I love her feminine, polished style!
---
Disclaimer: This post is not sponsored, and contains my genuine thoughts and recommendations. JustineCelina uses affiliate and referral links, which allow me to receive a small commission when you make a purchase through one of my links. Your purchases help to support JustineCelina.com!