It's been awhile since my last fitness post, so I thought it was the perfect time to chat about staying active (and warm) this winter! If you read about My Fitness Routine, you'll know that while I'm fairly new to maintaining a workout regime, I am pretty dedicated to keeping up with my health and fitness goals in an attainable way. For me, consistency is key and I need something quick but effective if I'm going to stick with it long term. Admittedly, these frigid temperatures often leave me feeling unmotivated to get outside and enjoy the season — it sure is beautiful, but baby it's cold outside!
Last week, a lovely gift arrived from my friends at Sport Chek to help me stay cozy (and stylish) this winter as temperatures in Calgary plummet. Whether you've resolved to stick to your current routine throughout the holidays, want to jumpstart a healthier lifestyle in 2017, or are shopping for a motivating gift for someone special this season, Sport Chek truly has everything you need under one roof — and that convenience is exactly what I (and I'm sure many of you) are looking for this time of year. Come along with me today as I unbox the latest in Winter Activewear Essentials this holiday season and put them to the test in Calgary's arctic weather!

---
WINTER ACTIVEWEAR ESSENTIALS
---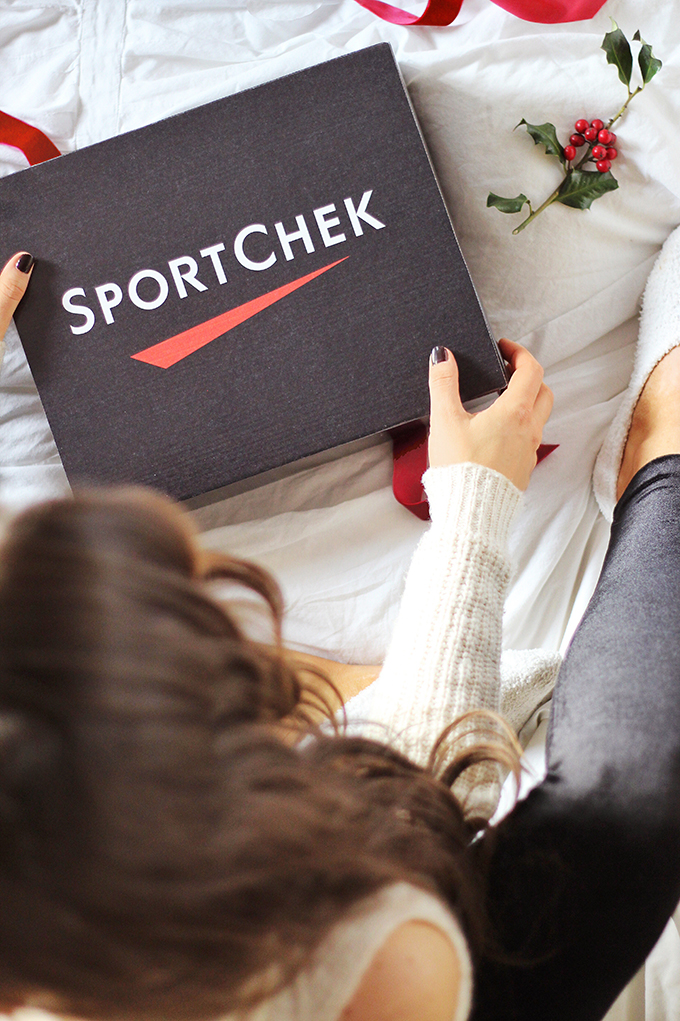 Christmas came a little early this year at JustineCelina headquarters — and I'm so excited to share what S.C. gifted me this winter! My mystery packages couldn't have arrived at a better time with the insane cold snap we've been experiencing here in Calgary this past week. To be completely honest, I'm no stranger to sacrificing warmth and comfort in the name of fashion, so these winter activewear essentials are a very welcome addition to my wardrobe this season. With the whole athleisure trend that's happening right now, I can easily integrate these versatile pieces into my day-to-day style.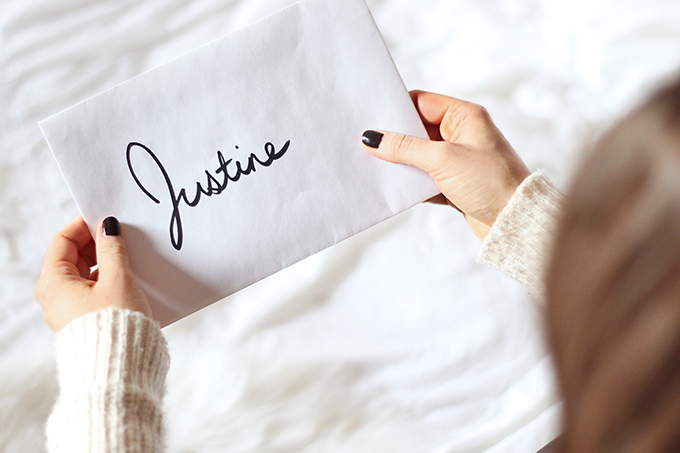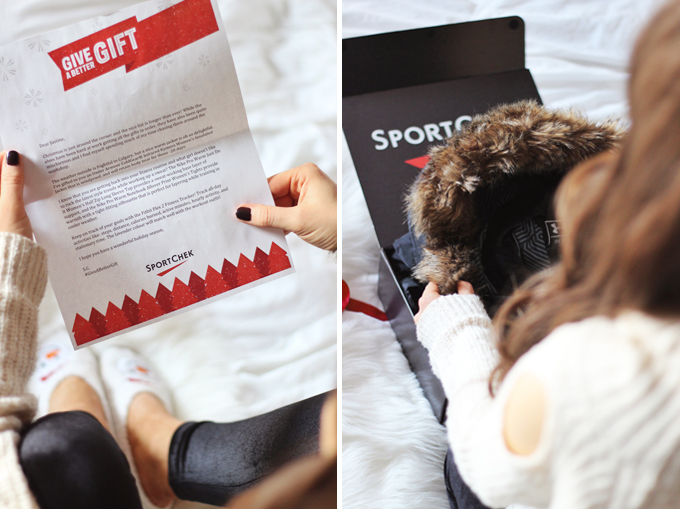 In my first fitness post, I chatted about how sleek black silhouettes are always where it's at for me when it comes to activewear. You know I love faux fur as winter rolls around — this stunning Under Armour ColdGear® Infrared Kymera Women's Insulated Jacket combines one of my favourite seasonal trends with practicality. This jacket is windproof, waterproof and it retains body heat — which is exactly what I need to brave this frigid Calgary winter! Not only is this jacket gorgeous, it's also extremely well made with very functional styling. I can throw it on over pretty much anything whenever I need a really warm jacket this season — it's such an easy piece to style and I love that it doesn't look overly sporty.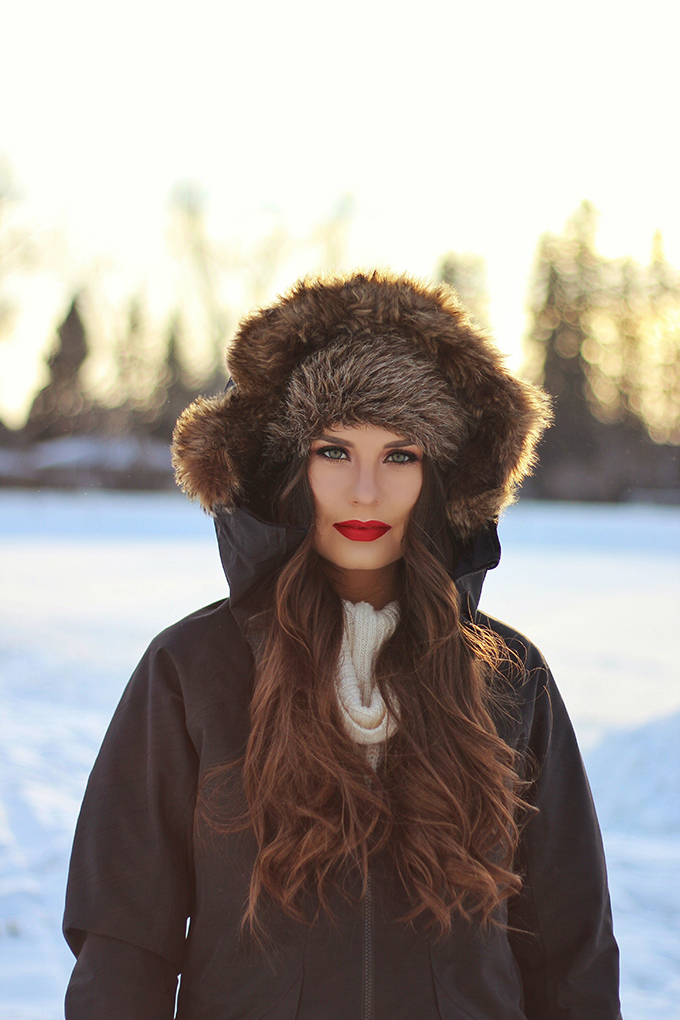 I've already worn these Nike Pro Warm Women's Tights in place of my regular leggings this winter to keep my legs warm and they're some of the most comfortable tights / leggings I've ever worn! They come in handy for outdoor winter activities and they also look great with an oversized sweater when I'm just chilling out (athleisure for the win!). They have a ultra soft, fleece layer that insulates your legs without adding extra bulk, which is exactly what I like to keep things looking long and lean.
This Nike Pro Warm Women's Half Zip Long Sleeve Top is my quintessential activewear layering piece this winter and it fits like a glove! Although this piece is super lightweight, it's also really cozy and it has sweat wicking technology to keep you warm and dry. I also love to wear it under winter knits (like I did here) to keep me extra toasty!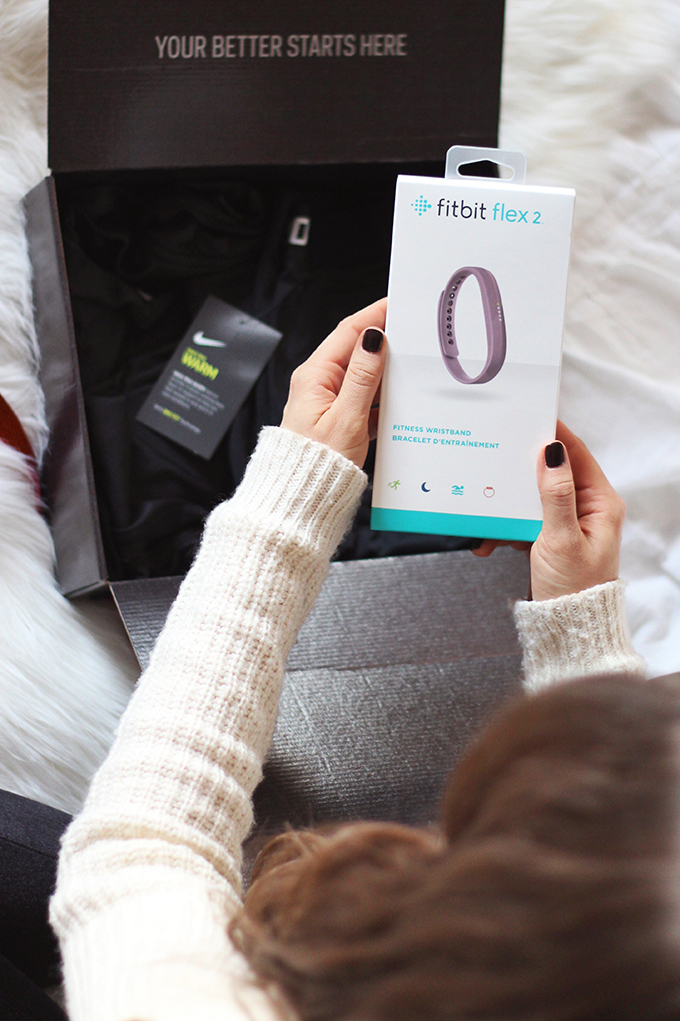 Although I've come a long way in reaching my health and fitness goals this year, I really want to kick things up a notch in 2017. As a very goal oriented person that likes being able to see progress and track results, the Fitbit Flex 2 Fitness Tracker in Lavender is my choice for the tech lover in your life who needs a little push to get fit and stay motivated. I love the soft, feminine shade — it comes off as more of a neutral when you wear it and I like that it can pass as an accessory in my everyday life.
---
I'M WEARING
---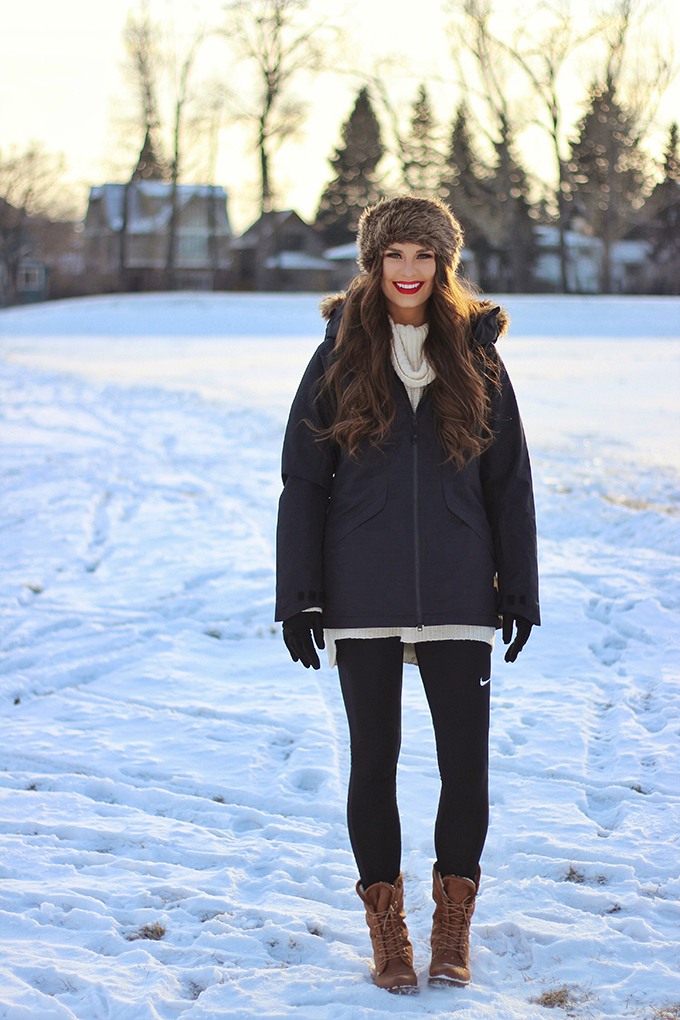 Under Armour ColdGear® Infrared Kymera Women's Insulated Jacket | Nike Pro Warm Women's Half Zip Long Sleeve Top | Nike Pro Warm Women's Tights | Fitbit Flex 2 Fitness Tracker in Lavender
---
What are your favourite winter activewear essentials? I hope you all stay cozy out there and are able to enjoy some fun outdoor activities with friends and family this holiday season. As always, if you have a question about what I'm wearing or this post inspires you to pick something up, please leave me a comment. And if you'd like some more ideas on how you can #GiveABetterGift with Sport Chek this season, be sure to check out the hashtag to see what's on everyone's holiday hit list!
P.S. — If you're interested in the red lip I'm wearing, it's the SEPHORA COLLECTION Cream Lip Stain in 01 Always Red and I reviewed it in my 5 Festive Lipsticks to Try this Holiday Season post.
---
Disclaimer: Thank you to Sport Chek for sponsoring this post. JustineCelina uses affiliate and referral links, which allow me to receive a small commission when you make a purchase through one of my links. Thank you for supporting the brands and businesses that support JustineCelina!