---
Last week, Pantone announced their colours of the year — they chose two colours for the first time in history! The official Colours of the Year for 2016 are Rose Quartz (a soft pastel pink), and Serenity (a periwinkle pastel blue). Today's post is an introduction to these shades, including ideas on how to incorporate these colour trends into your personal style for the holidays, as well as inspiration for home decor, fashion and beauty.
I've followed Pantone for colour inspiration my entire career — they're the global colour authority for creative industries. They provide a colour system that ensures colour translates accurately across all mediums, whether it be in fashion, beauty, print, or in design. Pantone also predicts colour trends, so I like to keep up with what they're forecasting to stay ahead of the curve!
---
COLOUR INTRODUCTION
---
Here's a statement from Leatrice Eiseman (Pantone's Executive Director) about their colour choices for 2016:
"Joined together, Rose Quartz and Serenity demonstrate an inherent balance between a warmer embracing rose tone and the cooler tranquil blue, reflecting connection and wellness as well as a soothing sense of order and peace."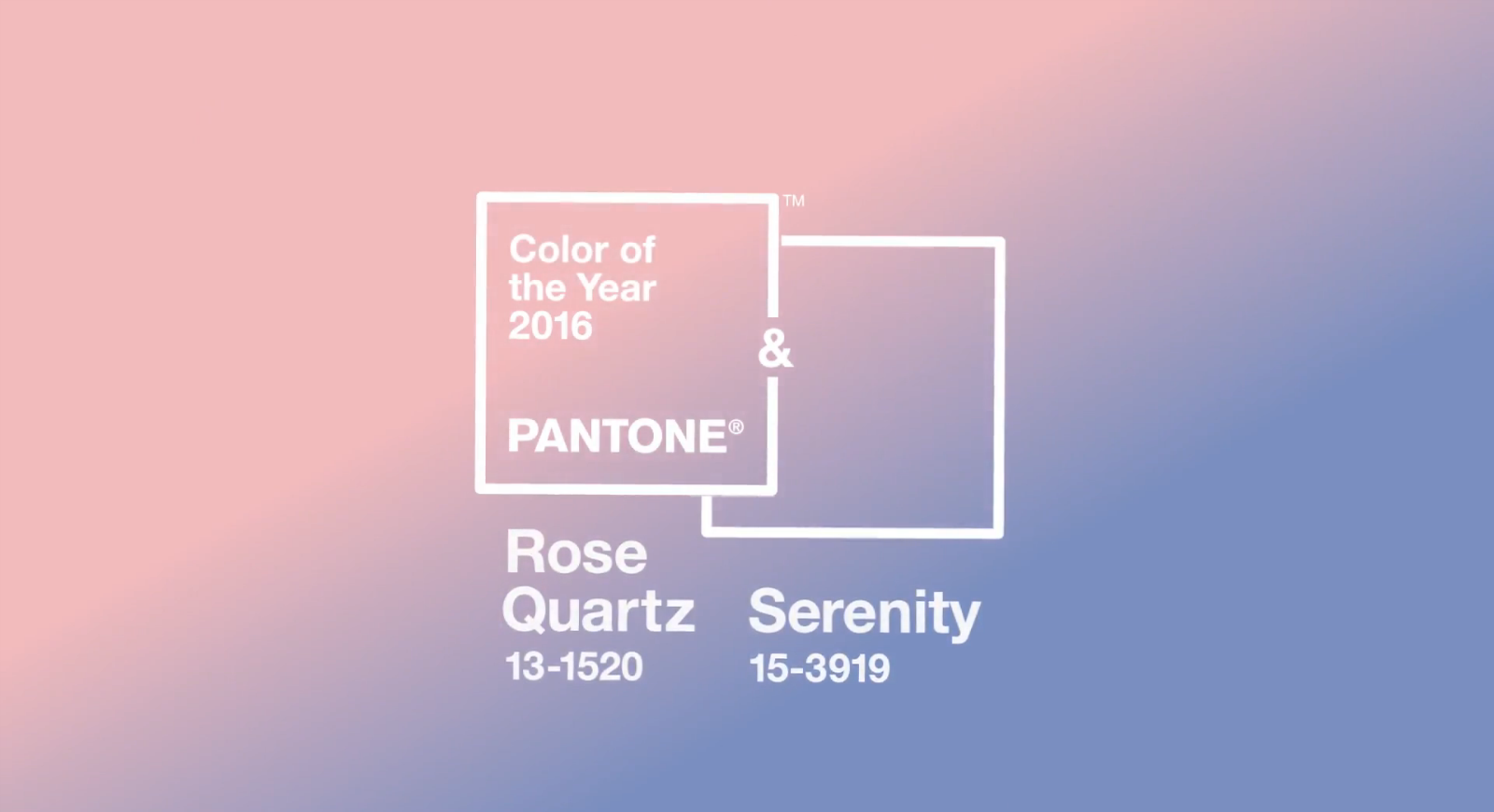 I really love Pantone's choices for 2016! Today's I'll be sharing some images from a styled shoot that will give you some introductory ideas or inspiration on how you can incorporate these new colour trends into your personal style and decor.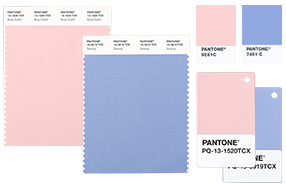 ---
HOLIDAY INSPIRATION
---
Pantone's new hues make a perfect holiday palette if you're looking for something unconventional — it's icy, crisp and balanced.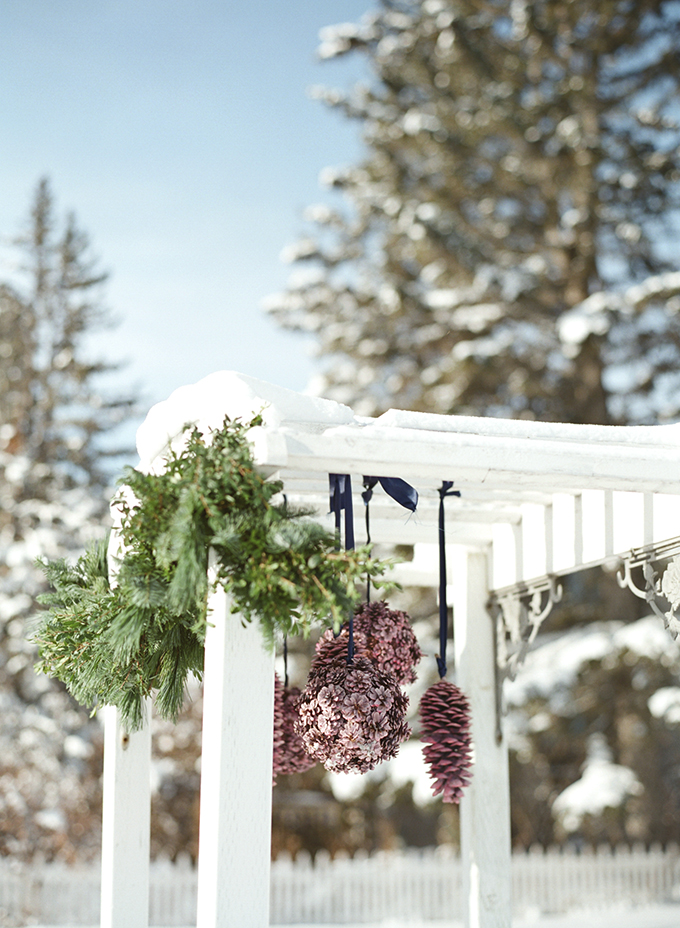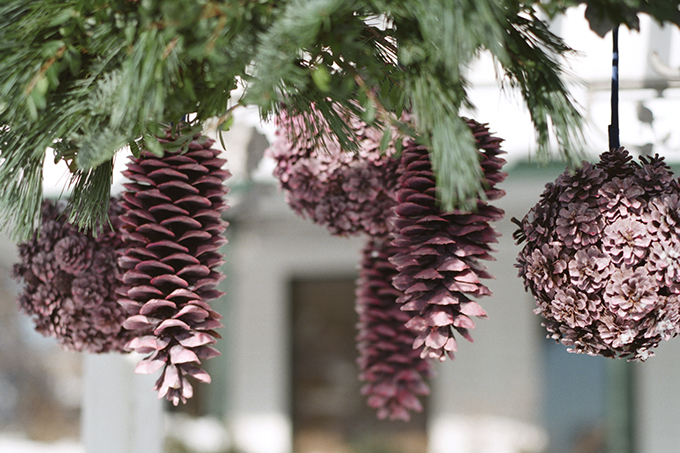 Try adding pops of pink and blue to traditional holiday decor for a unique twist (and modern update!). How adorable are these hanging pink pinecones?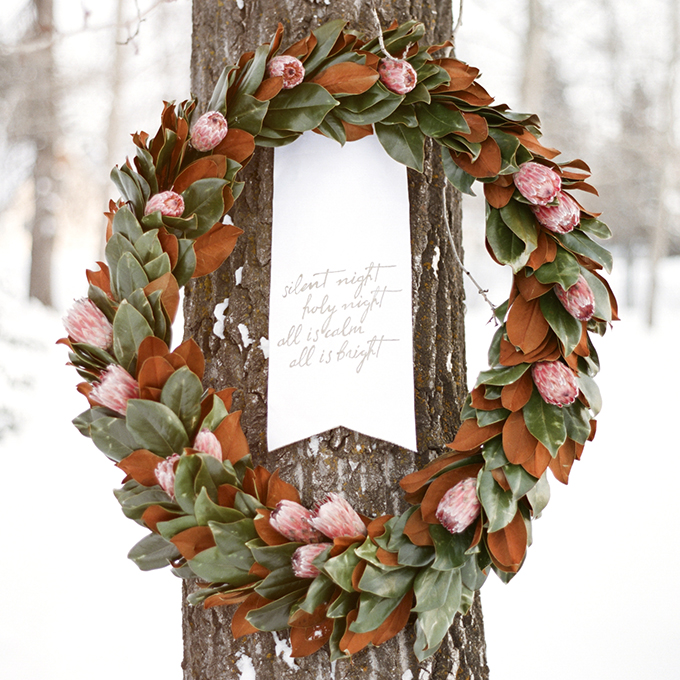 Rose Quartz floral accents bring a breath of fresh air to traditional holiday wreaths as well.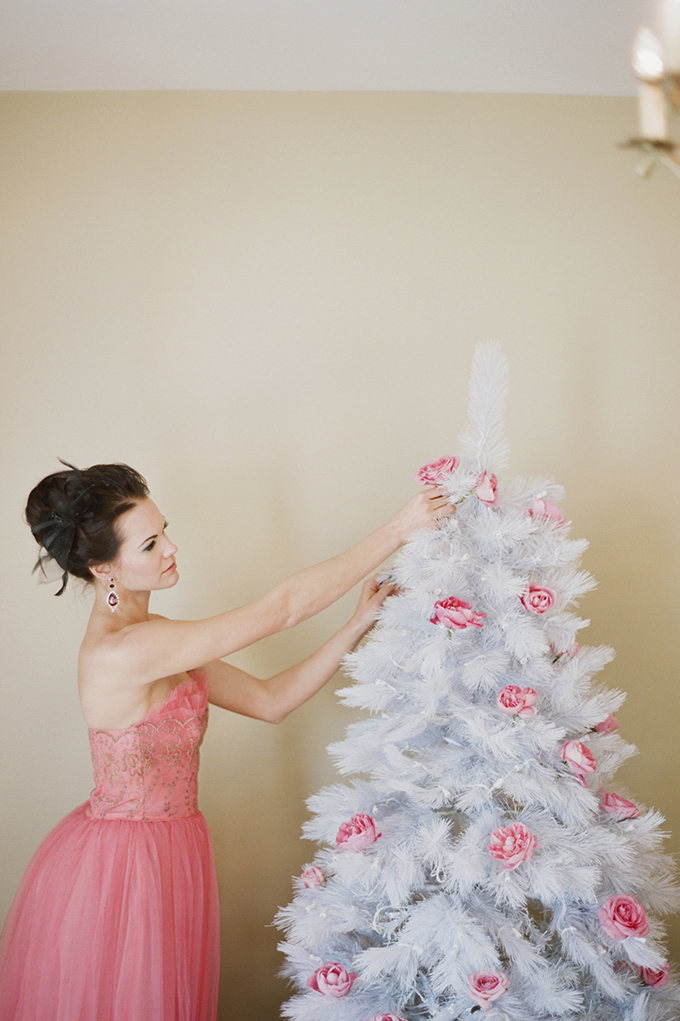 We've been seeing a resurgence of white, vintage inspired holiday trees for the last few years. Why not trim your tree with some fresh tea roses? It's a minimalistic (what decorations?), unique approach and a great opportunity to embrace the colour trend.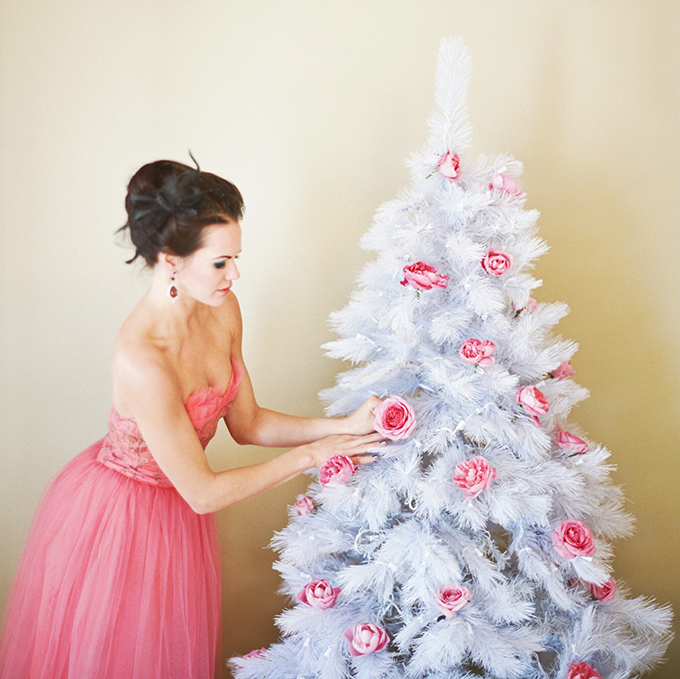 ---
DECOR & ENTERTAINING
---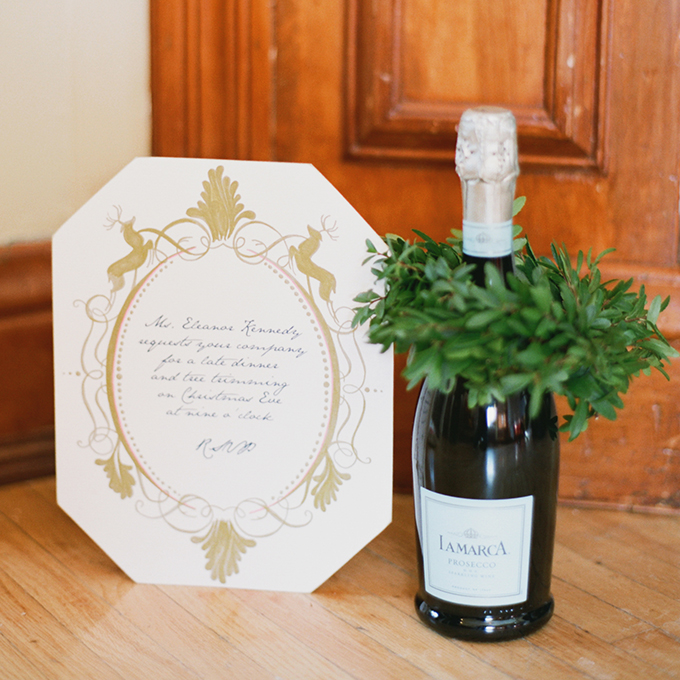 Pops of pastel decor and floral accents are a simple way to freshen up a space, or liven up your holiday decor! These icy pinks and blues pair well with fresh greenery and crisp winter whites, as well as silver, gold, and amber accents.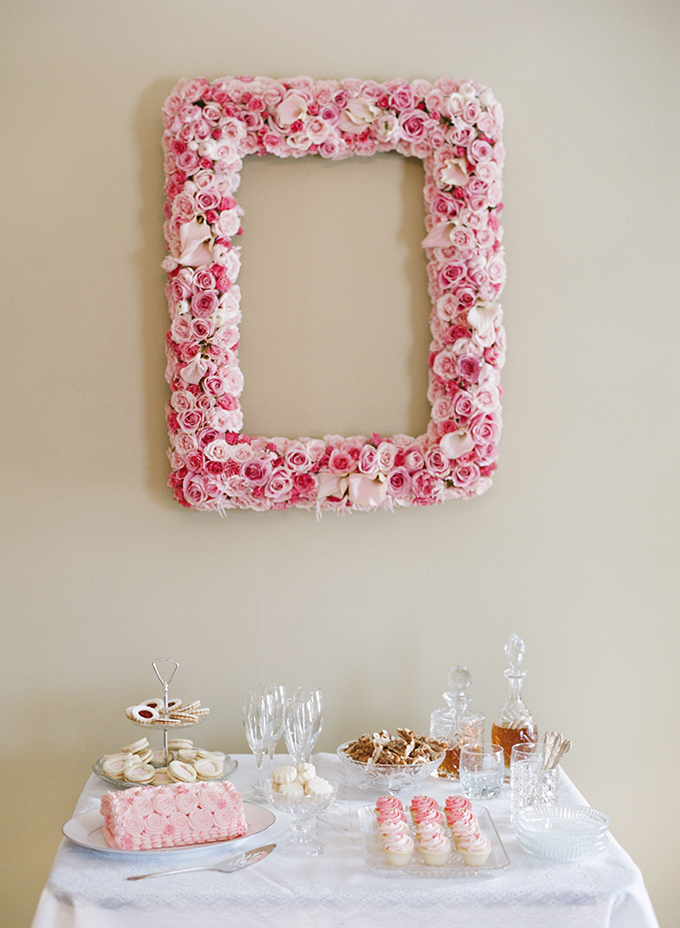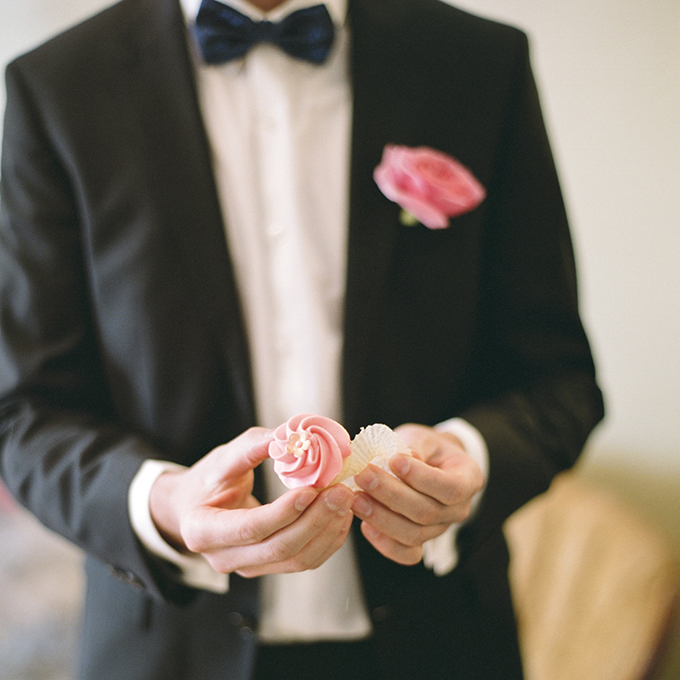 Try some pink icing on your holiday baking! Or serve holiday treats in a palette of Rose Quartz and Serenity for something a bit different.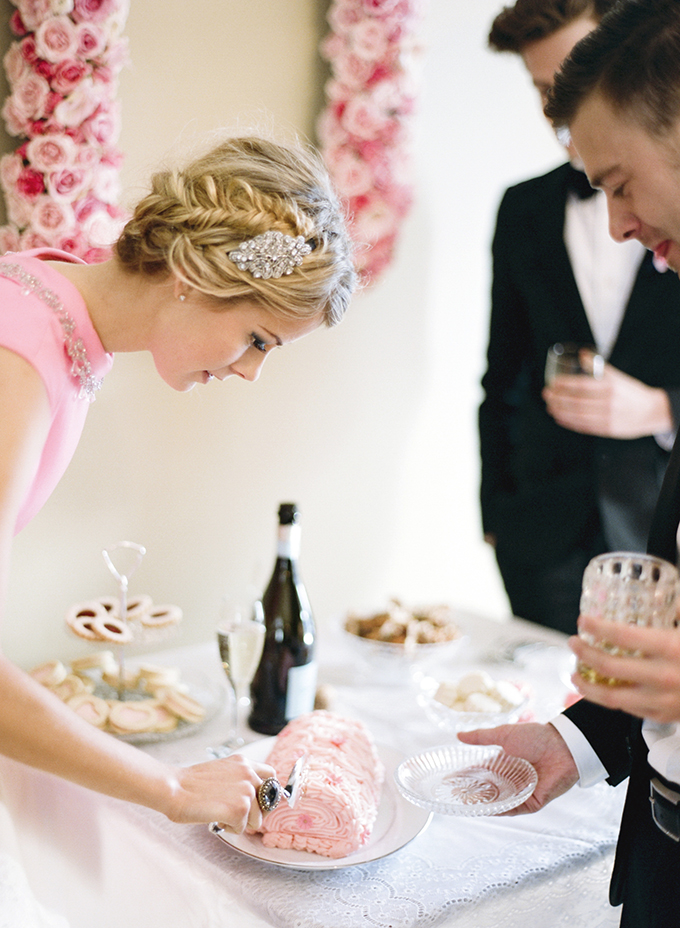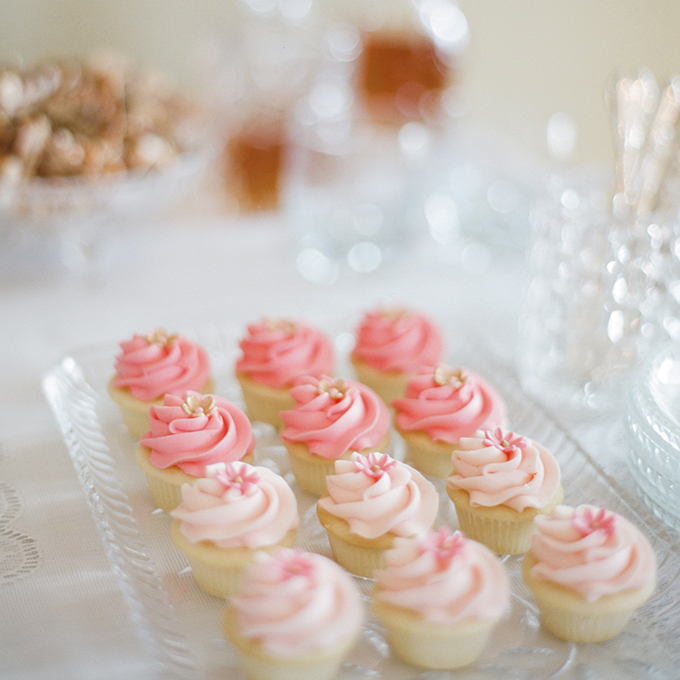 ---
FASHION
---
Since this palette is inherently masculine and feminine, it works well in fashion for everyone. Rose Quartz is a great shade to pair with neutrals, and with Serenity. There's so much balance and duality in this palette!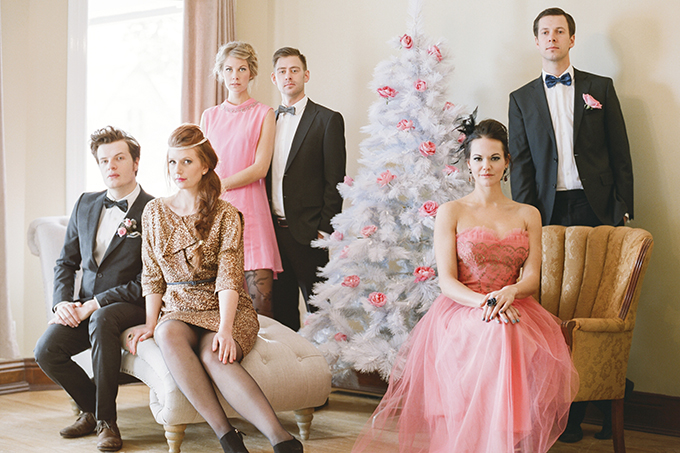 How fresh is this navy blue bowtie with a Rose Quartz boutineer?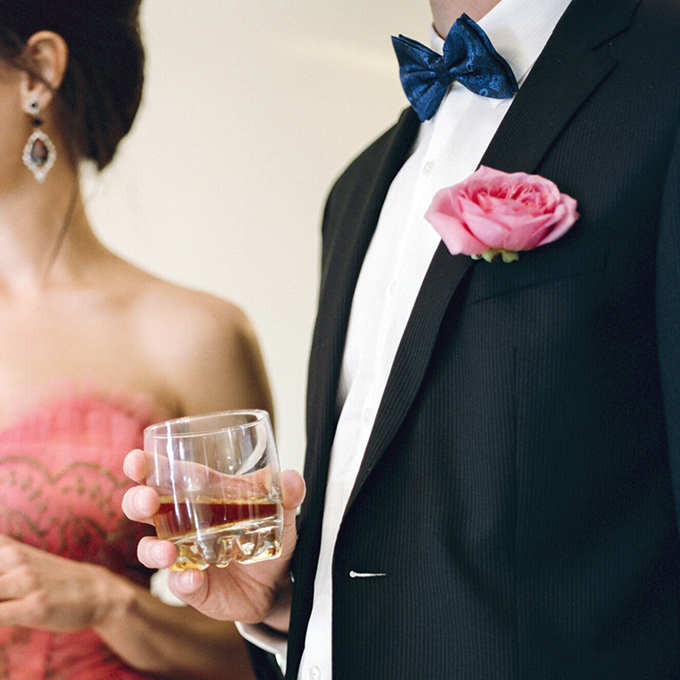 Just a pop of Rose Quartz can liven up a monochromatic palette. We especially like it complimented by navy.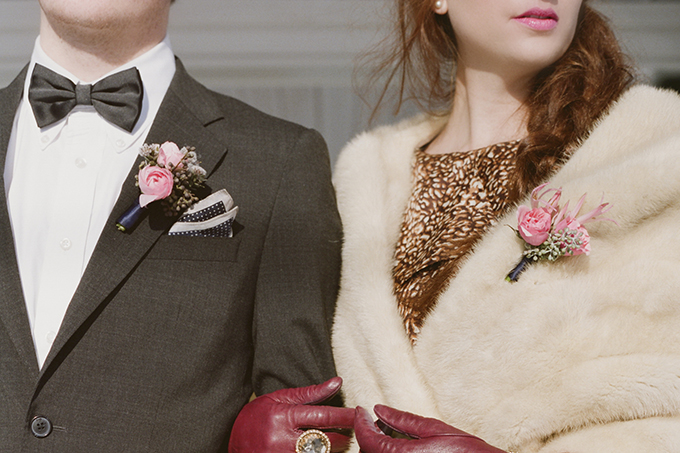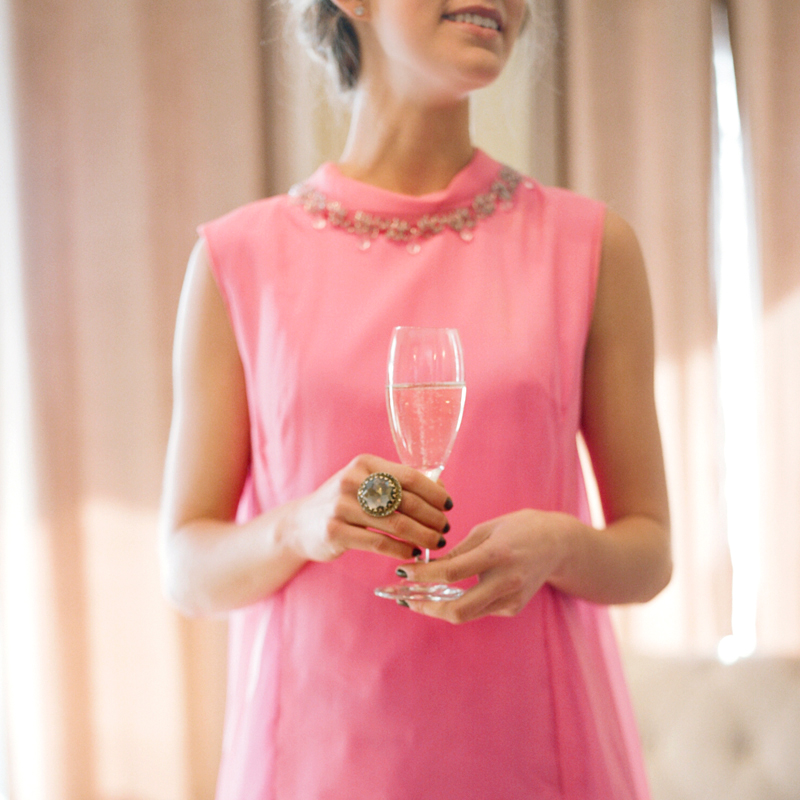 Rose Quartz has a sophistication about it when paired with darker neutrals.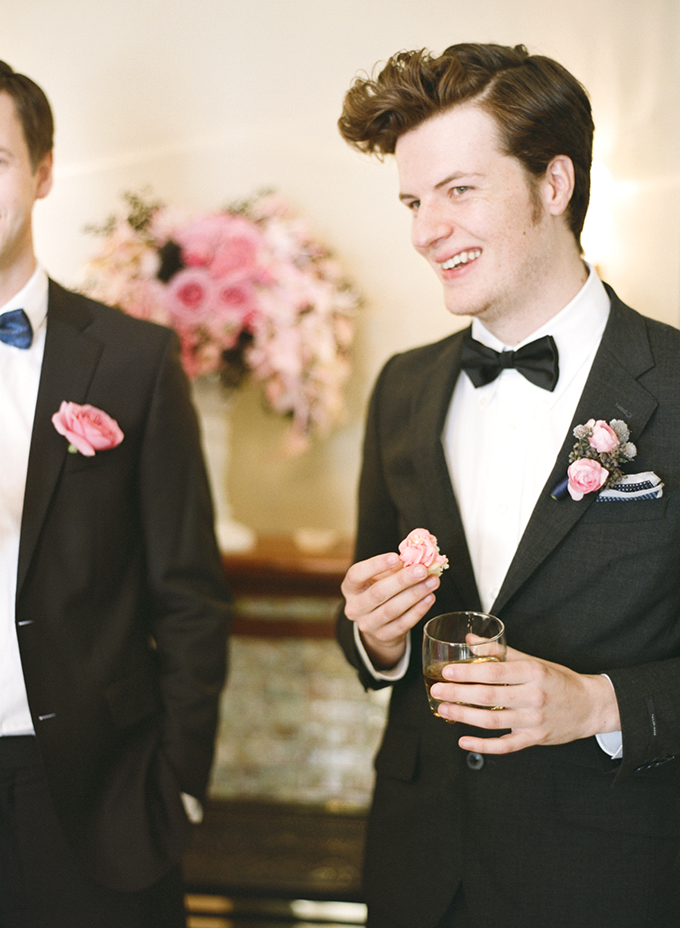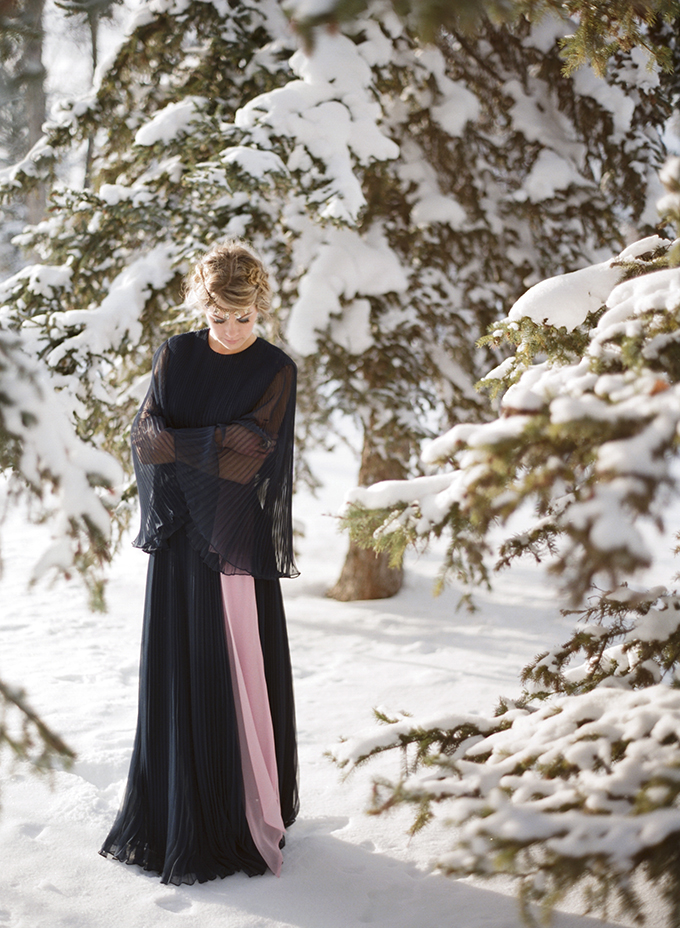 ---
BEAUTY
---
Both Rose Quartz and Serenity translate well to beauty — which I love! I think adding on-trend hues to your beauty routine is such a fun and inexpensive way to update your look.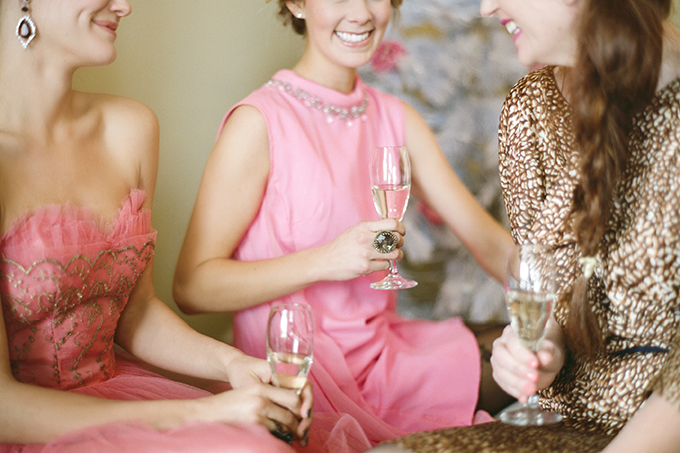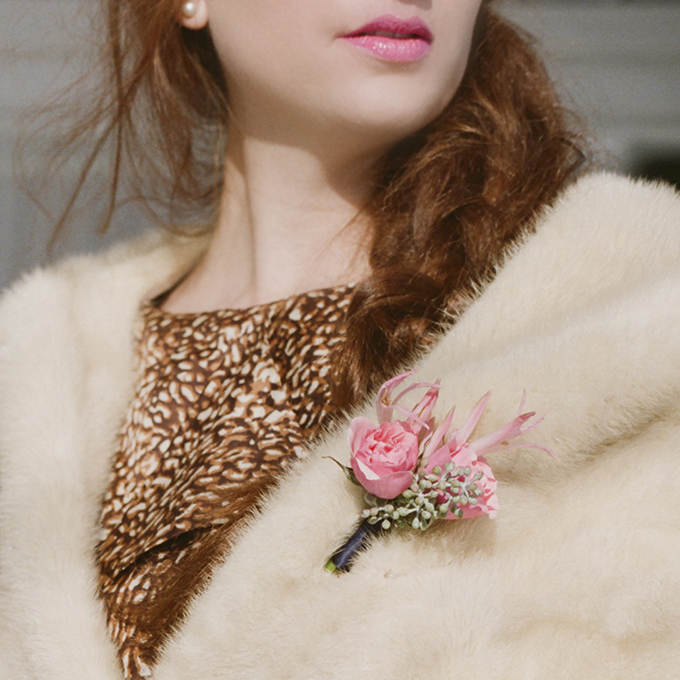 I'm a fan of pinks on the lips, eyes and nails — Rose Quartz is a very soft and wearable shade. To ease into the trend, try a Rose Quartz lip as an alternative to a traditional nude — pale pinks flatter most skintones and can really liven up the complexion! Or, look for a polish in the Rose Quartz family for your next manicure or pedicure.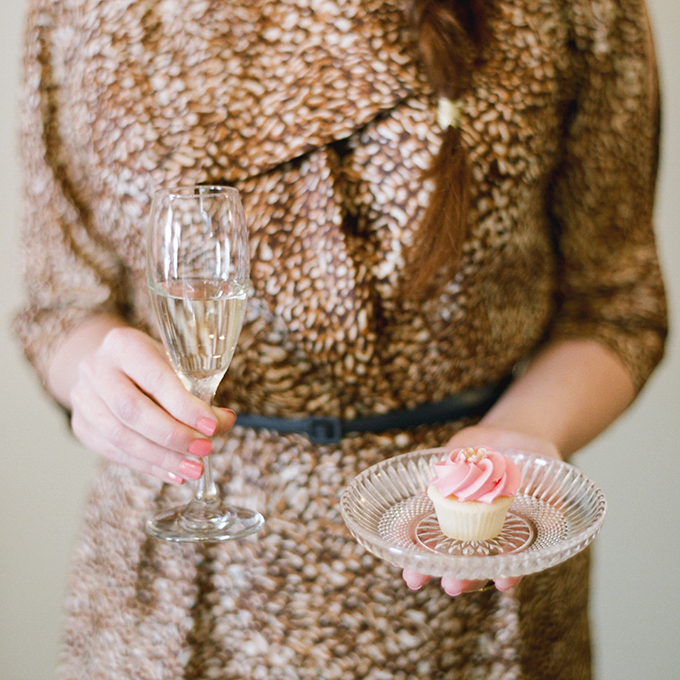 If you're feeling especially daring, you can always try more intense pink hues on the eyes. They're surprisingly flattering on every eye colour! Robin has hazel eyes and they look fantastic on her. Ground the look with a darker eyeliner, and be sure to blend out bolder colours with neutral shades to keep things wearable.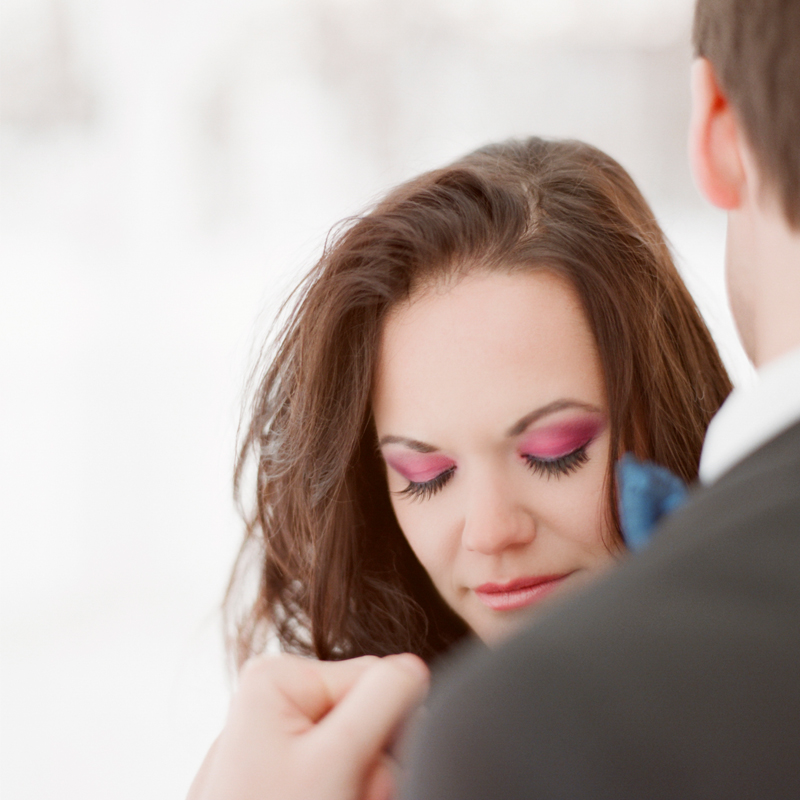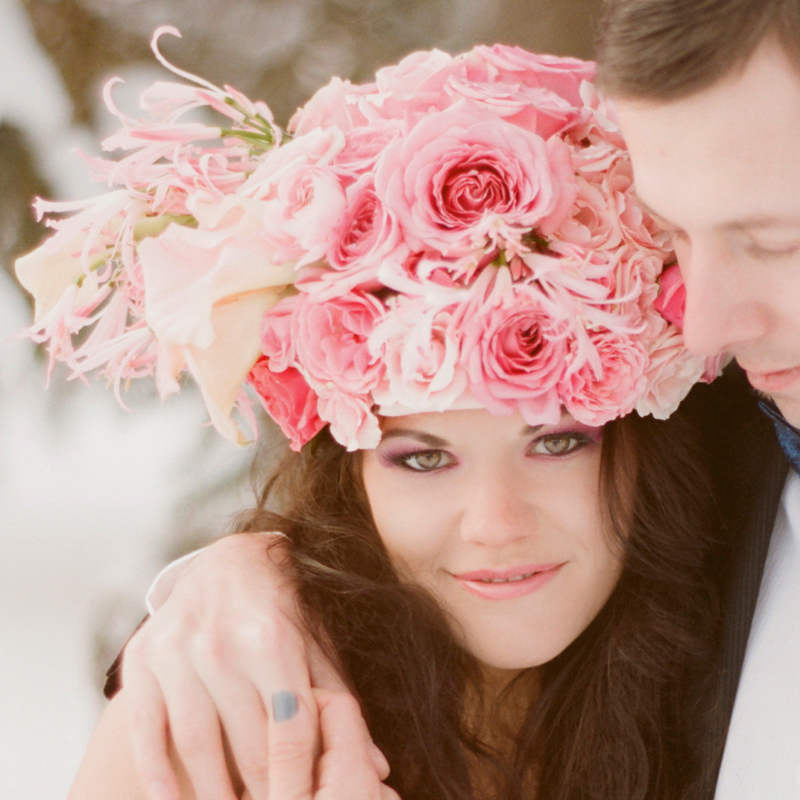 Serenity is a little bit less versatile than Rose Quartz in the beauty department, but I think it's a beautiful, cooler alternative to a classic smokey eye. Blue hues compliment brown eyes especially, but also look great on blue and grey eyes. I also like icy blues for my nails this time of year. Serenity acts as a cool neutral and will pair well with pretty much anything you'll be wearing!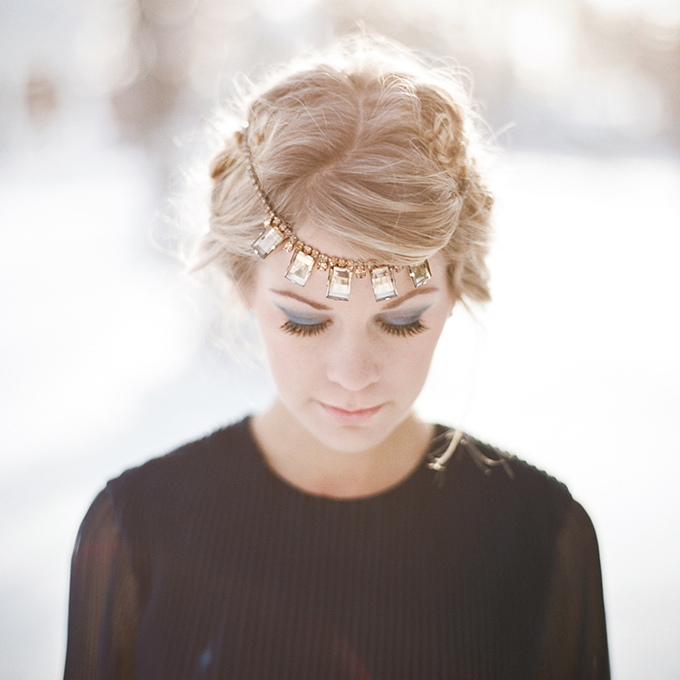 ---
How do you feel about Pantone's colour choices for 2016? Will you be embracing these colour trends? I have a few post ideas for the New Year planned for more inspiration on incorporating these colour trends into your personal style, but if there's anything specific you'd like to see, please leave me a comment!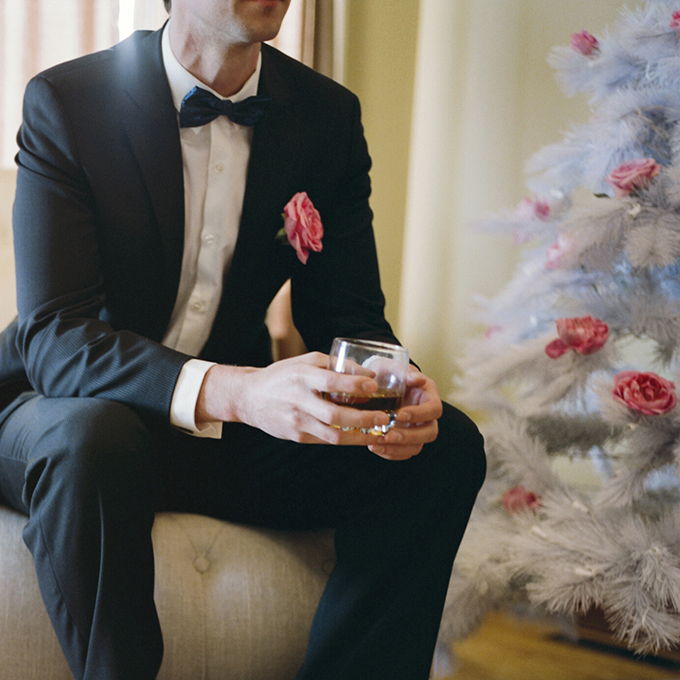 ---
Thank you to all the talented creative professionals who contributed to this shoot!
Photography | Gabe McClintock
Concept, Flowers & Decor | Rebecca Dawn Flower Design
Fashion & Beauty Styling & Creative Direction |  Justine Celina Maguire
Styling & Creative Direction | Pink & Honey (assisted by Brooklynne Gladysz)
Cake & Desserts | Crave Cookies & Cupcakes
Paper Goods | Uh Oh My Deer
Hair & Makeup | Claire Marjanen Makeup (assisted by Whitney Wong)
Models | Kendra Robinson, Robin Moodie, Lauren Zakaluzny, Adam Conrad, Terrence Coonan and Jared Maguire
Official Pantone Graphics | Source
---
Disclaimer: This post is not sponsored, and contains my genuine thoughts, ideas and recommendations.