---
Friends, I'm elated to be back today with the first completely new piece of content I've created in 2021, dedicated to My Dry January Experience. You may have noticed that things have been more quiet than usual lately as I took a step back from content creation to refocus my time, attention and resources on reviewing 2020 and getting inspired for the year ahead. While January wasn't the most exciting or glamorous month, I'm so grateful I finally gave myself permission to focus on what matters and align with my goals! This Dry January involved a lot of self reflection, accountability and honesty about my blogging and entrepreneurial journey and where I want to take it. 2020 was an incredibly challenging year for so many, myself included — but it was peppered with experiences and wisdom that have afforded me a greater clarity than I've ever experienced. As a result, I've emerged from 2020 a much different person (as I'm sure many of us have!).
This time last year were in Huatulco and I was sipping a mezcalrita with my toes in the sand — oh how times have changed! Despite the drastically different circumstances of present times, this isn't my first January, or sober month. It's something I do whenever I feel I need a hard reset — and I've always found it to be in incredibly rewarding experience! If you've always wanted to try a Dry January (or sober month) but aren't sure what to expect, are looking for some strategies to ensure success, or are curious about the benefits and positive new habits I've adopted, this post is for you. Top up your coupe glass with your favourite kombucha and join me for a raw, transparent recap of My Dry January Experience and how it changed my relationship with alcohol!
---
MY DRY JANUARY EXPERIENCE
---
As we journey through a pandemic and a tumultuous global landscape, I've found it more important than ever to hone in on self care. One of the greatest lessons I've learned over the course of this past year was that I can't control what happens, but I can control how I care for myself to ensure my well being. I'm excited to share more holistic and WELLNESS based content with you this year, as these topics have become increasingly important to me!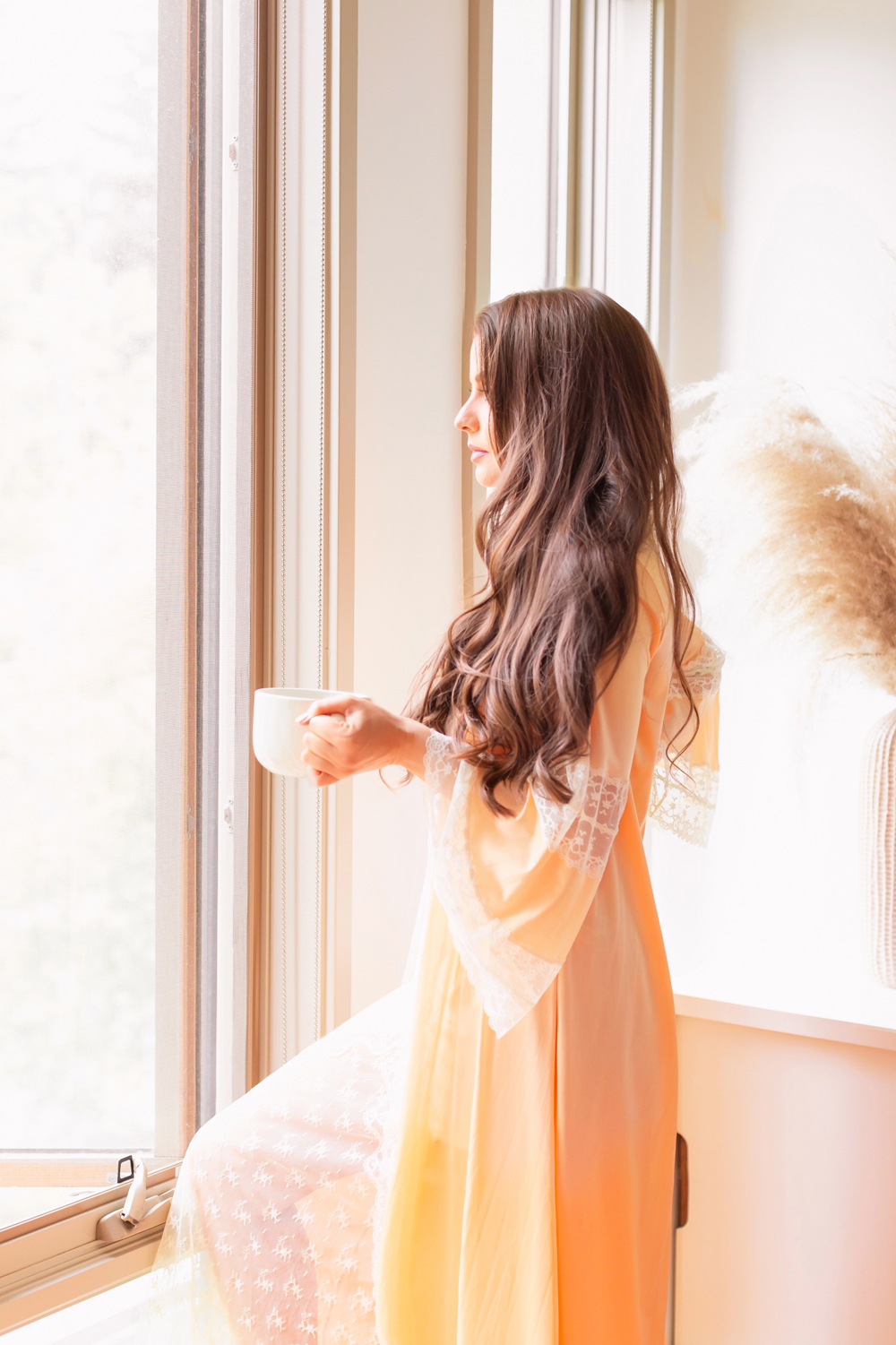 Last winter in quarantine was a very difficult time — and this year I committed to doing everything in my power to avoid a repeat. One of my main goals for 2021 is to develop a routine that supports my well being and ditch some of the unhealthy, pandemic-induced habits I've developed. The world has changed dramatically over the past year — and I find that what I need to feel fulfilled, happy and well has, too. In just over 2 month as we approach spring, I'm so happy with the progress I've made!
As someone who's participated in Dry January previously, as well as observed sober months in years past, I've come up with a few strategies, habits and tools to help ensure a successful and rewarding experience. I can't wait to share them with you, along with how My Dry January Experience has re-framed my relationship with alcohol!
---
DRY JANUARY MEANING
---
First off, let's get clear on exactly what Dry January is. Well, it's pretty simple — Dry January is an entire month where you abstain from drinking alcohol.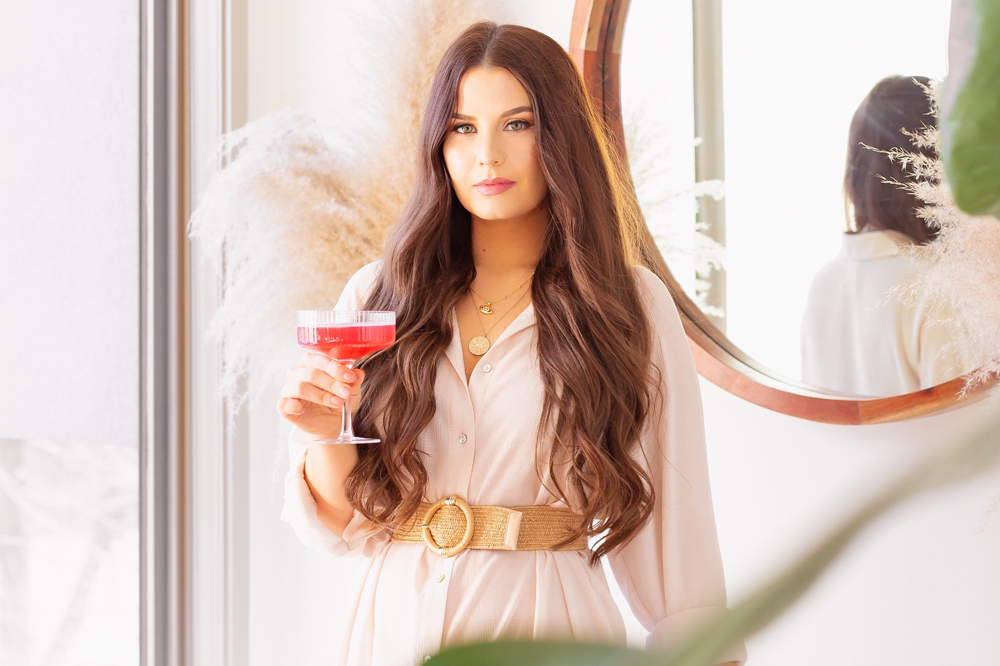 While the concept of a sober month may seem simple, it can actually prove to be quite challenging! I'm a very all or nothing type of person, so I fully embraced this challenge and went the full 31 days without a sip of alcohol (that's actually watermelon kombucha in my coupe glass!).
---
WHY I DECIDED TO OBSERVE DRY JANUARY
---
This year I resolved to embrace 2021 with a gentler and more focused mindset while creating new habits and boundaries to help me cope with stress and be the healthiest, happiest version of myself. With 2020 in the rear view, I knew it was time for another Dry January to set the New Year off on the right path!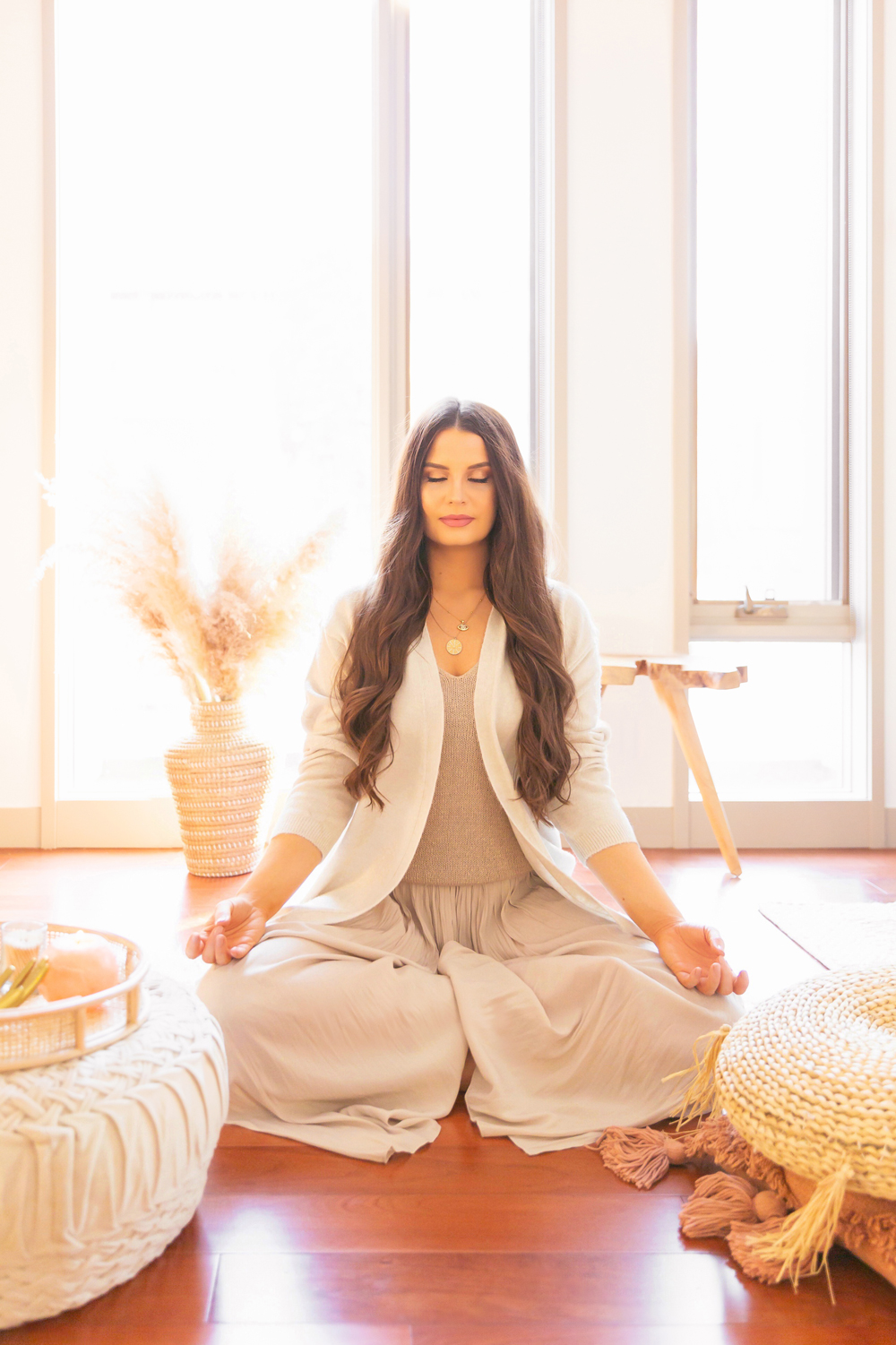 Last year after the pandemic hit we adopted the habit of having a glass of wine, or cocktail (or two) more evenings than not. We opened and enjoyed all the bottles we'd been saving for a special occasion and I came up with a handful of new COCKTAIL recipes. It was fun while it lasted, but it was time for a change!⠀
I spent most of January process of implementing new routines and structures as I redirected my time, energy and resources towards my big goals for 2021. Ditching alcohol reminded me just how focused and productive I can be, and how effectively I can manage my time!
---
DRY JANUARY SUCCESS STRATEGIES
---
If you found this post during your first dry week, please hang in there and know it gets better! I always find the first week the most challenging, but have consistently found the next 3 weeks get progressively easier. That said, as with any experience, you only get out what you put in!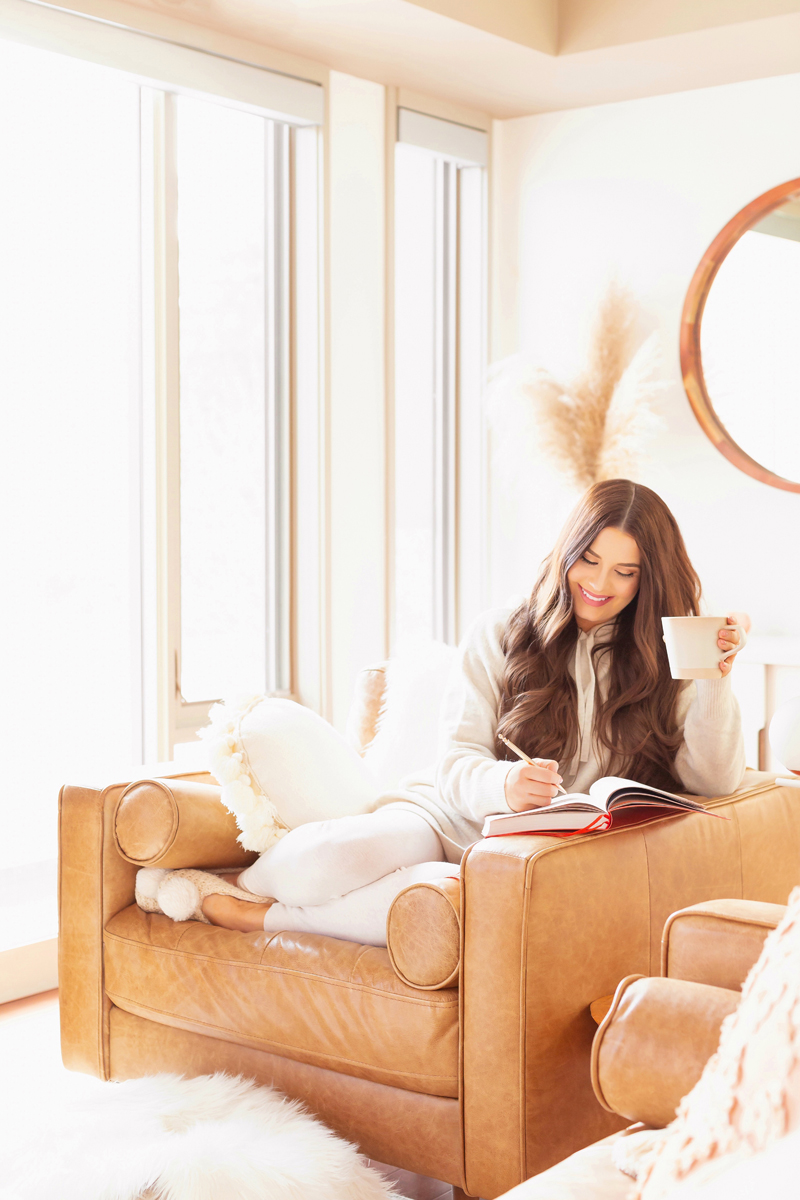 This year, I resolved to make my Dry January rewarding and memorable by implementing some new habits and strategies to ensure my success. These are some things that have helped me thrive in past and present sober months!
• Determine your goals and intentions for the month and align your actions. Rather than focusing on not drinking, choose to refocus your attention and effort towards what you'd like to achieve and gain from the experience.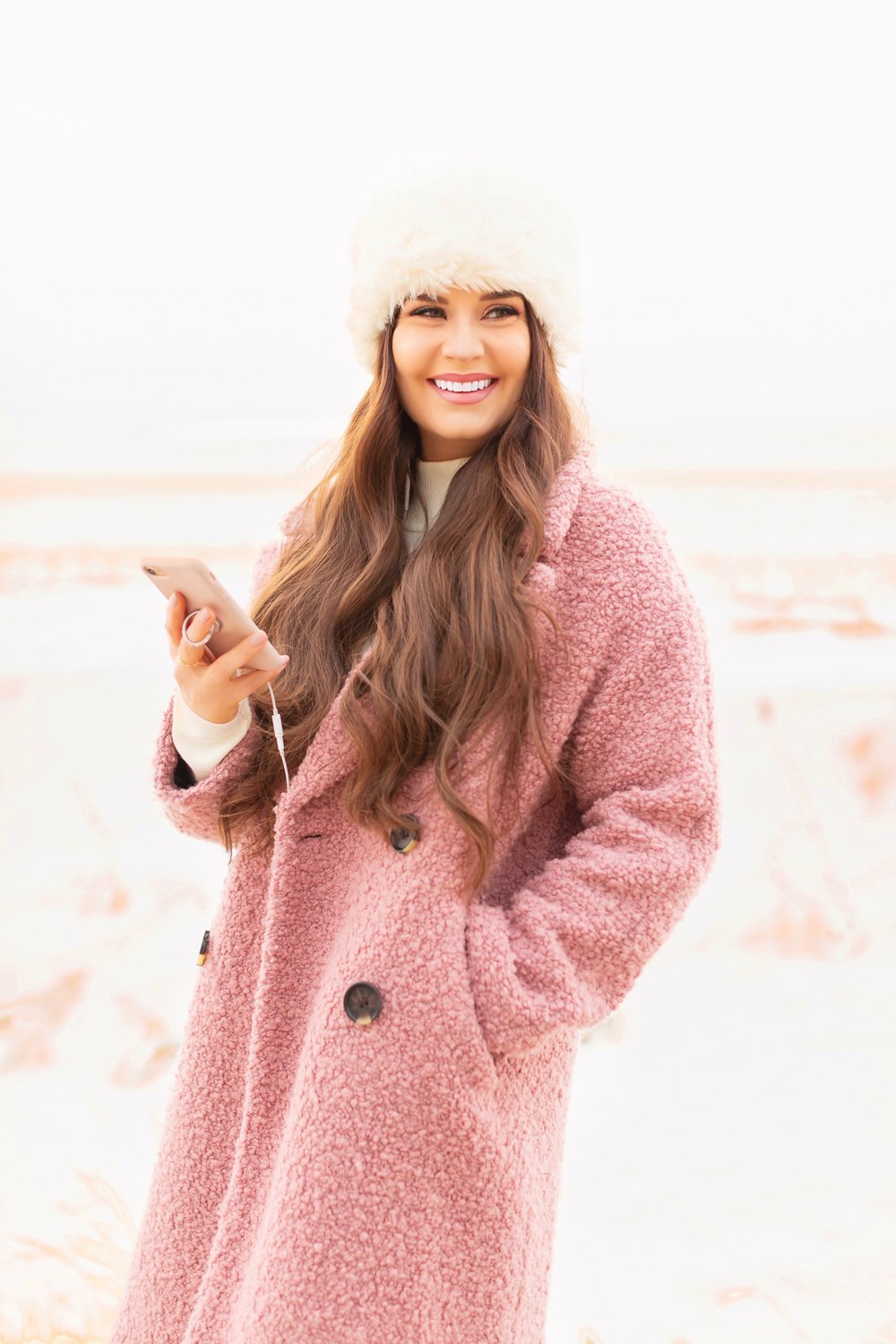 • Replace drinking with more beneficial activity — like yoga, meditation, exercise, reading or journaling. Morning meditation, journalling, evening candlelit yoga sessions, listening to audiobooks on long winter walks and goal setting for the year became parts of my daily routine in January and set me up with a foundation of healthy habits to carry into the rest of the year!
• Explore alternative beverage options that support your health and well being like infused waters, homemade lattes (stay tuned for my Coconut Golden Milk Turmeric Latte recipe coming soon!), kombucha (in a champagne coupe!) and herbal tea. Into March, I now find myself craving these options over alcohol — regardless of the day of the week!
---
BENEFITS OF DRY JANUARY
---
Although I've observed previous sober months, Dry January 2021 was the month that completely re-framed my relationship with alcohol!
I felt so clear, motivated and powerful after ditching booze for a month that I decided to limit my alcohol intake to weekends for the remainder of 2021. This was totally unexpected and something I decided on a whim after successfully completing my sober 31 days! While I'll always love a beautiful glass of wine or an inventive cocktail, it simply wasn't worth what I was trading it for. I swapped a couple of bottles of wine and cocktails per week a focused mind, healthy body and major progress towards my larger goals — and I couldn't be happier with my decision!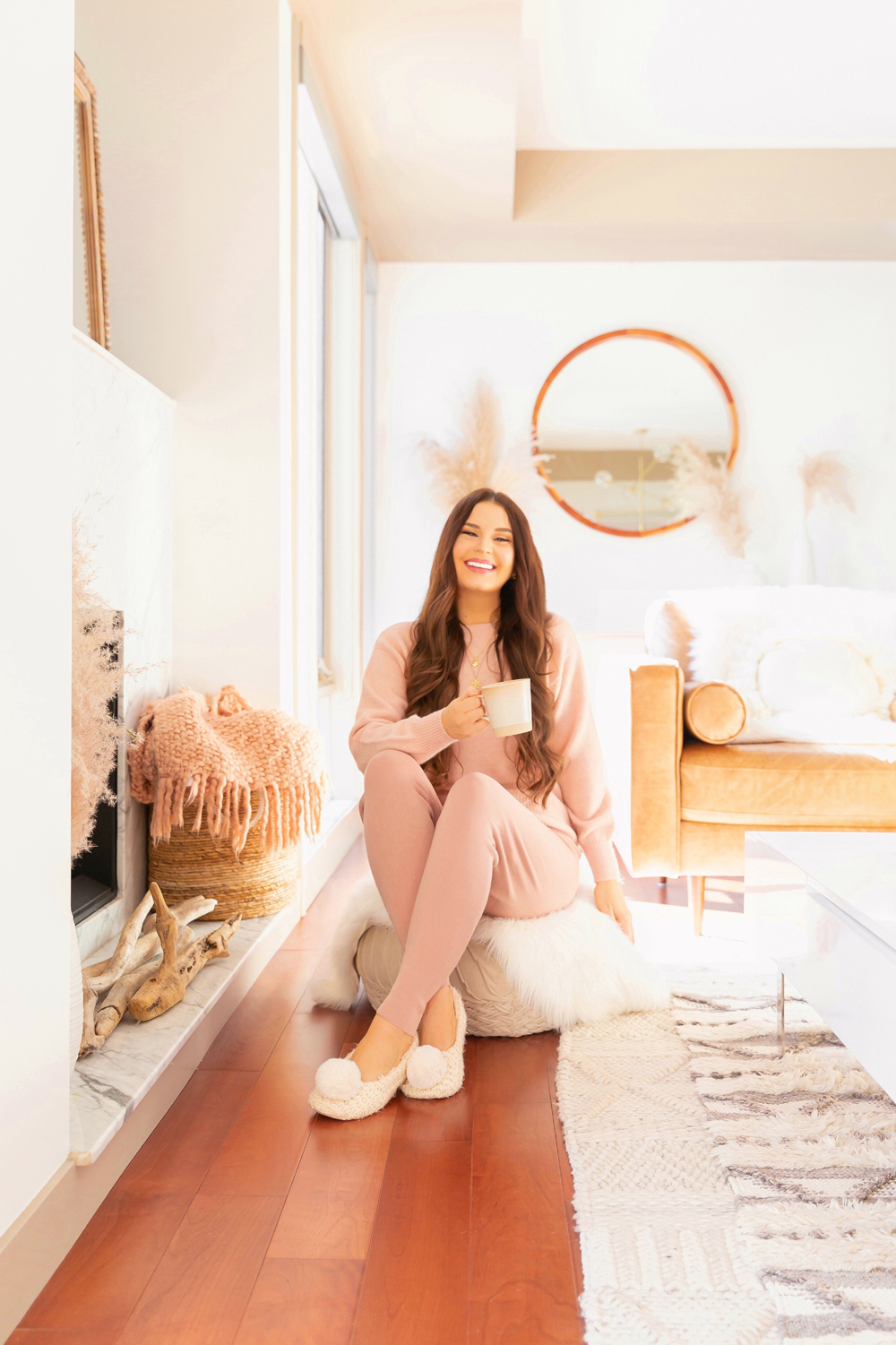 There are still many public health restrictions here in Alberta, which means we're still spending the majority of time at home — but the upside is that it makes adhering to sober weekdays much easier. The past year has gifted us with time to refocus and reevaulate our priorities, as well as our physical and mental health — and I'm choosing to make the most of it!
Fast forward to March and I absolutely love the alcohol free daily routine I've created for myself. Waking up at 5 – 6am is definitely easier thanks to earlier bedtimes, journaling and setting goals is more enjoyable without a headache from a couple of glasses of wine the night prior, I'm able to produce my creative work more efficiently with a focused mind, moving my body 3 – 5 times a week (outdoors, when weather permits) has become the highlight of my day and reprioritizing a healthy, plant based diet a feels fantastic!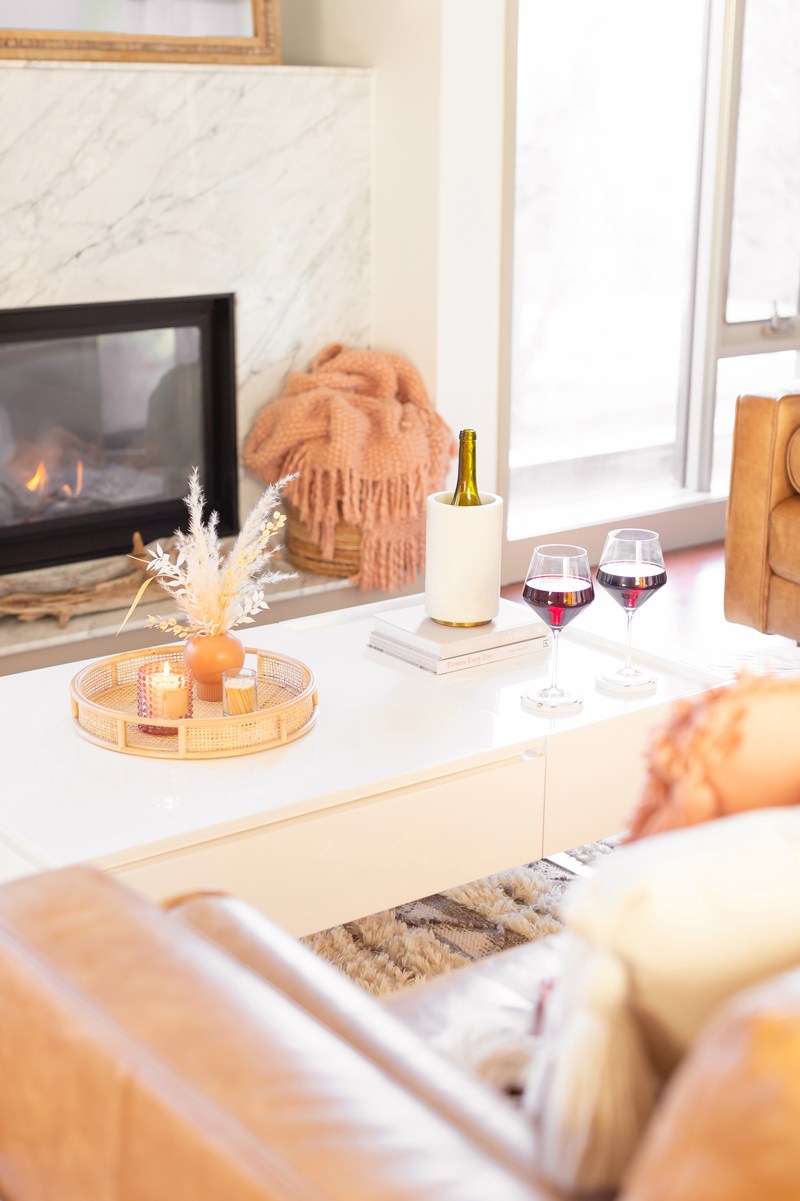 For me, saving that glass of wine or cocktail for the weekend makes it that much more special and enjoyable. I still revel in the process of popping into my local liquor store and selecting a bottle of wine, playing mixologist and enjoying libations with family and friends (when we're permitted to do so, of course) — but only 3 days a week.
Over 2 months into limiting alcohol to weekends, I actually find that I crave it less and less — and I'm also more mindful about the amount of alcohol I consume on weekends. Overall My Dry January Experience has been one of the best things I've done for myself in a long time — and something I highly recommend everyone try at least once!
---
MORE MOTIVATIONAL & WELLNESS CONTENT
---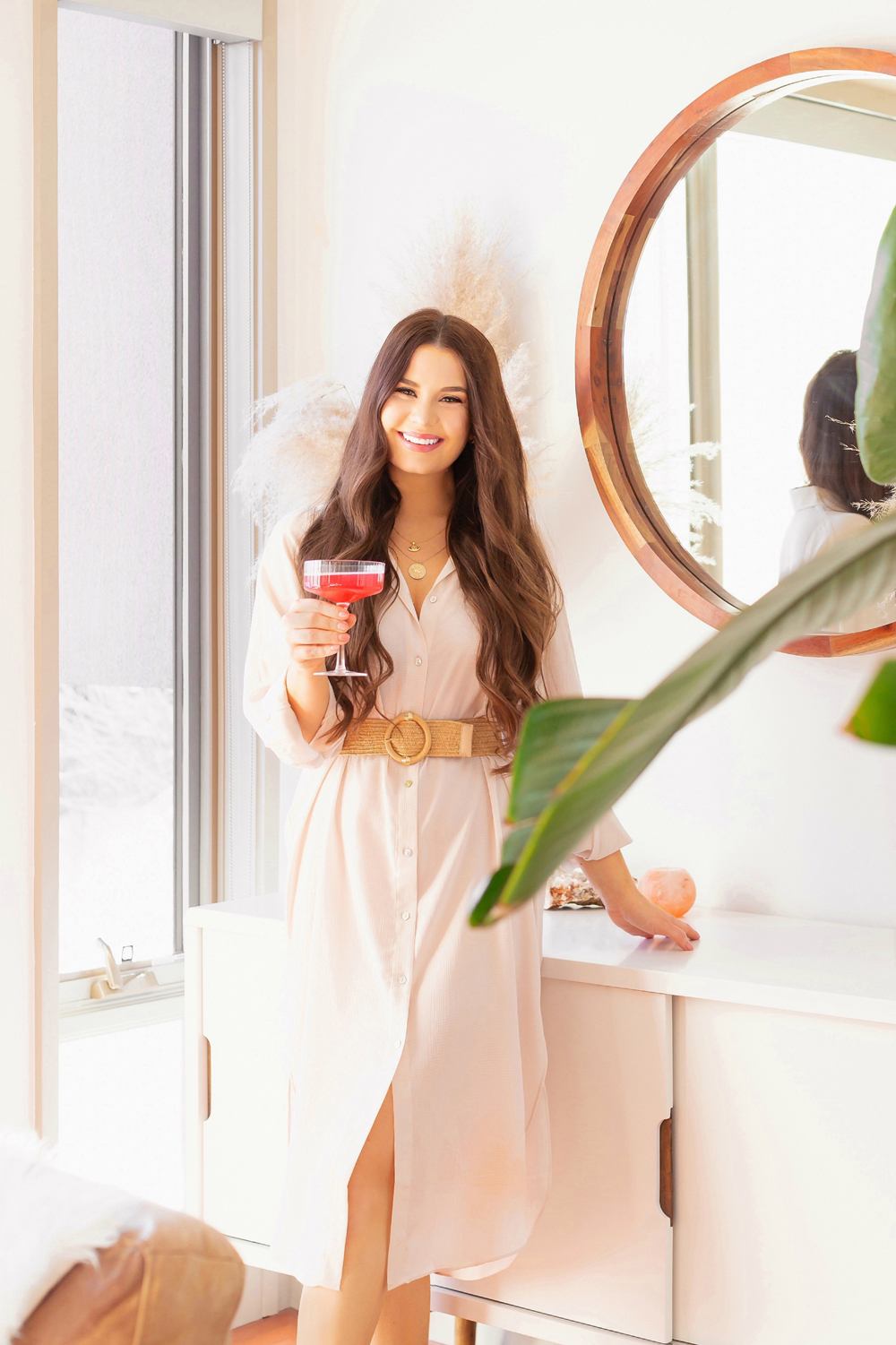 ---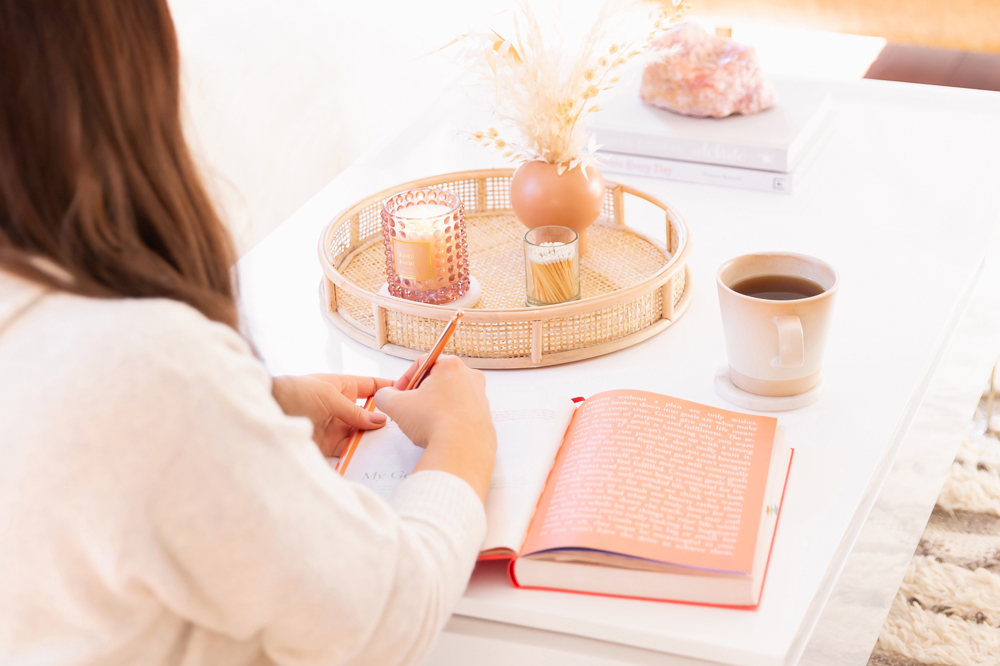 Thanks for joining me for a recap of My Dry January Experience today, friends! Whether you're considering a sober month or were just curious about what I've been up to so far this year, I hope you found it helpful and inspirational. If you also observed a Dry January this year, I'd love to open up a supportive dialogue in the comments for you to share your experiences, strategies and learnings so we can inspire each other!
I have lots of fresh content and new concepts I can't wait to share with you here at JustineCelina this year as I work towards my goals. But for a glimpse of what I'm up to before it hits the blog, as well as some exclusive content you won't see here, come join me over on Instagram for more frequent posts, inspirational words and BTS / day-to-day life on Stories! I've also started a new hashtag, #justinecelinawellness and a new Pinterest board dedicated to my wellness-based content. Cheers to healthier boundaries and new habits that support our well being in 2021!
---
Disclaimer: This post is not sponsored and contains my genuine thoughts, ideas and recommendations. JustineCelina uses affiliate and referral links, which allow me to receive a small commission when you make a purchase through one of my links. Thank you for supporting the brands and businesses that support JustineCelina!