Friends, it's time for some fresh tunes! My March 2017 Soundtrack is short and sweet at just over 2 hours and 35 songs, so I'm going to follow suit with the introduction. March was a jam packed month with a bit of travel throw into the mix — and this soundtrack features a little bit of everything!
This month, Golden Coast's Recess, Whethan and Ashe's Can't Hide, Only Your's Living in the Moment, Kidwaste's Time, Saavan's Hide, ICELANDIA's Stay, Ella Vos's White Noise, SQRD's Together, Living's Glory, birthday's Grown Up Kids, Jason Nolan's The Offing, Melvv & Dana Williams Lifeline and Mesita's Spiraling sounded especially good to my ears. I hope you enjoy this laid back, easy listening playlist!
---
MARCH 2017 SOUNDTRACK
---
---
Need more music? Here's a link to last month's soundtrack, or you can also listen to the playlist on Spotify. I've also populated each of my Monthly Soundtracks since I've been blogging (2 years on March 2nd — can you believe it?!) to my Spotify profile, for your listening pleasure. Or your can also browse the MUSIC section here at JustineCelina. Happy listening!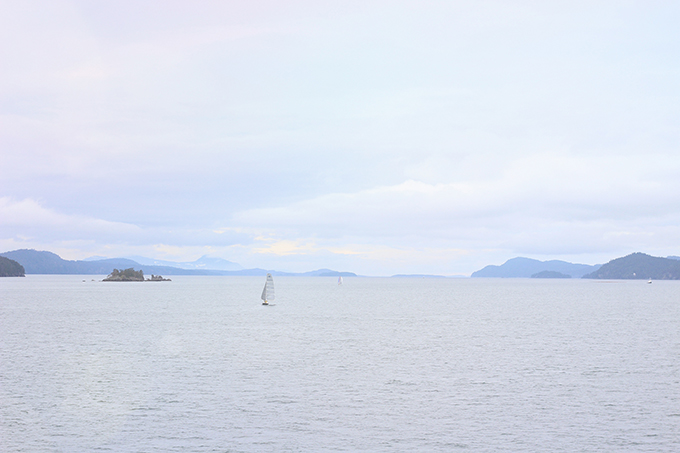 This month's album cover was taken on a ferry traveling through the Canada's Gulf Islands enroute to Vancouver Island. I'll be sharing more from my trip within the next few days — but for a taste of the west coast in the meantime, check out my Effortless Travel Style post which was shot in Gastown!
---
What have you guys been listening to this month? Leave me your recommendations in the comments, I'd love to hear from you! Do you use Spotify? If you do, feel free to drop some links to your playlists, or playlists / artists you think I'd enjoy.
---
Disclaimer: This post is not sponsored, and contains my genuine thoughts, ideas and recommendations. JustineCelina uses affiliate and referral links, which allow me to receive a small commission when you make a purchase through one of my links. Thank you for supporting the brands and businesses that support JustineCelina!