---
Are you looking for some fresh tunes as we transition into spring? My February 2017 Soundtrack has you covered with 3 and a half hours of upbeat alternative, indie, electronic, a little hip hop and some fresh new releases! I've been discovering most of my new music lately via Spotify's Discover Weekly (a personalized playlist updated every Monday) and Release Radar (new releases based on your preferences updated every Friday) so there's definitely been no shortage of new music here at JustineCelina headquarters! I also discovered Spotify's Brain Food playlist, which features almost 6 hours of mellow electronic music — exactly what I like to listen to while I'm thinking, working and creating!
Standout tracks this month include Lost Boy Crow's Stay a Little Longer, Marian Hill's Down (which I also recognized in an Apple commercial towards the end of the month!), Big Wild and Tove Styrke's Aftergold, Violet Day's Your Girl, Khai's Aberrant, Local Native + Charlotte Day Wilson's Dark Days (Live at ACL), Geotic's Actually Smiling, Bridget Kearney's Wash Up, Sun Airway's All In, Kidswaste + Chelsea Culter's More Colours, Little Ocean's Northern Eyes, Fracture's Lowcast, pronoun + Funeral Advantage's a million other things, Middle Kid's Edge of Town, Flor's Hold On, Alvvays Archie's Marry Me, The Lumineer's Cleopatra, The Chainsmokers + Coldplay's Something Just Like This and General Crush's Wide Escape (which I just discovered today!). Happy listening!
---
FEBRUARY 2017 SOUNDTRACK
---
---
Need more music? Here's a link to last month's soundtrack, or you can also listen to the playlist on Spotify. I've also populated each of my Monthly Soundtracks since I've been blogging (2 years on March 2nd — can you believe it?!) to my Spotify profile, for your listening pleasure. Or your can also browse the MUSIC section here at JustineCelina. Happy listening!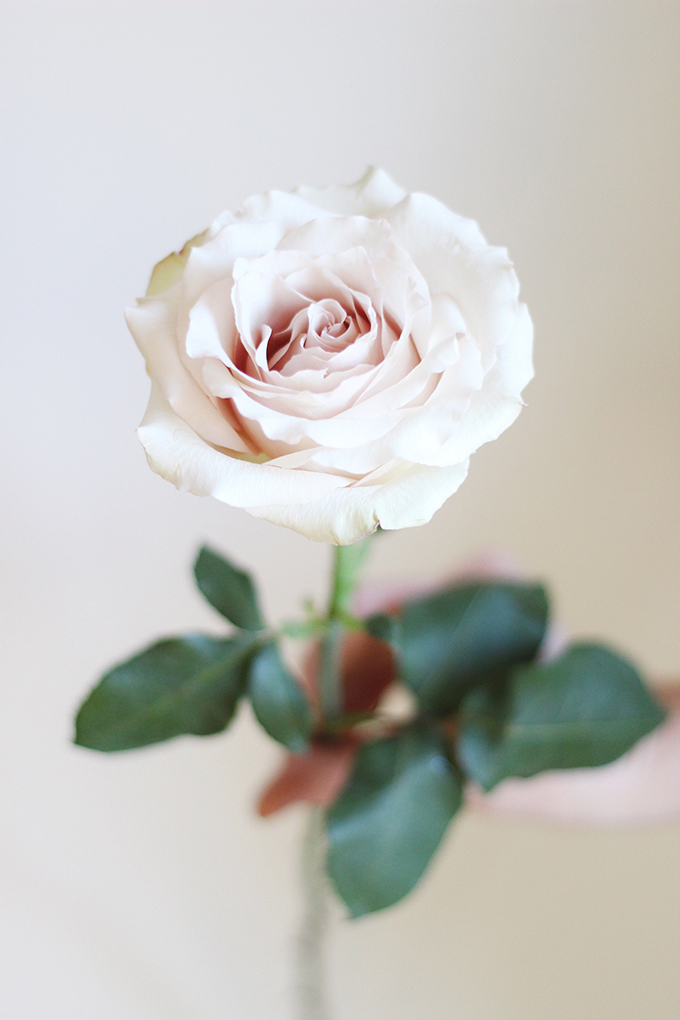 This month's album cover is part of a collaborative All About Roses post with Rebecca Dawn Design, where we teamed up to teach you everything you've ever wanted to know about common and unique rose varieties. This is a Quicksand rose — isn't it absolutely stunning?
---
What have you guys been listening to this month? Leave me your recommendations in the comments, I'd love to hear from you! Do you use Spotify? If you do, feel free to drop some links to your playlists, or playlists / artists you think I'd enjoy.
---
Disclaimer: This post is not sponsored, and contains my genuine thoughts, ideas and recommendations. JustineCelina uses affiliate and referral links, which allow me to receive a small commission when you make a purchase through one of my links. Thank you for supporting the brands and businesses that support JustineCelina!