---
Today I'm publishing a different kind of recipe than you're using to seeing on these pages — for Homemade Flower Food! If you frequent our FLOWER archives, you'll have read a lot about flower food here at JustineCelina along with our flower care and conditioning tips. But did you know you can actually make it at home with just 4 ingredients — and you probably have all of them in your home right now? Today, flower maven Rebecca Dawn Design is sharing her Homemade Flower Food Recipe with us, a secret weapon among professional florists to prolong the life of any bloom.
If you've always wanted to know how to keep your flowers from fading, are looking to brush up on your flower care skills or are looking for a DIY alternative to premade flower food packets, you've come to the right place! Come hang out with Rebecca and I today while we chat about a simple combination of household and kitchen staples to keep your flowers looking fresh and perky. Also, how darling are these Double Bloom Hellebores?
---
HOMEMADE FLOWER FOOD RECIPE
---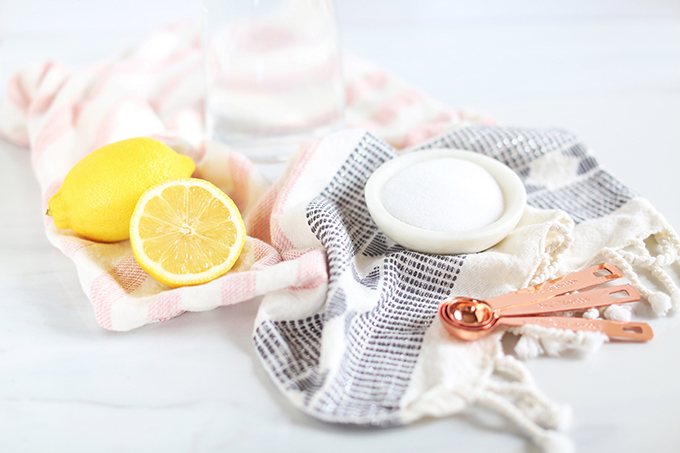 With our summer gardens in full bloom, Rebecca and I thought it was the perfect time to share this Homemade Flower Food Recipe with you. This simple mixture of household staples acts to preserve any type of bloom by encouraging stems to take in the water they require and providing an energy source that allow flowers to continue blooming. Sugar feeds the flowers with a steady stream of carbs and bleach helps to fight bacterial activity in the water while lemon juice keeps the PH neutral. If you have these ingredients along with 5 minutes to spare, you too can make this nutritious flower cocktail at home!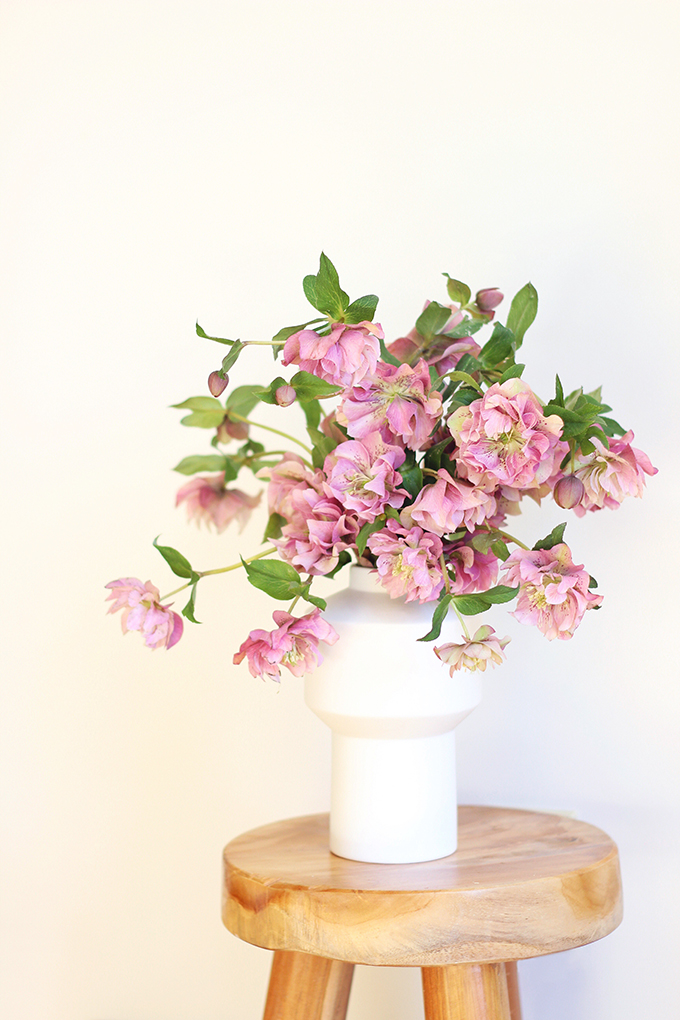 ---
INGREDIENTS
---
Yield: 1 vase full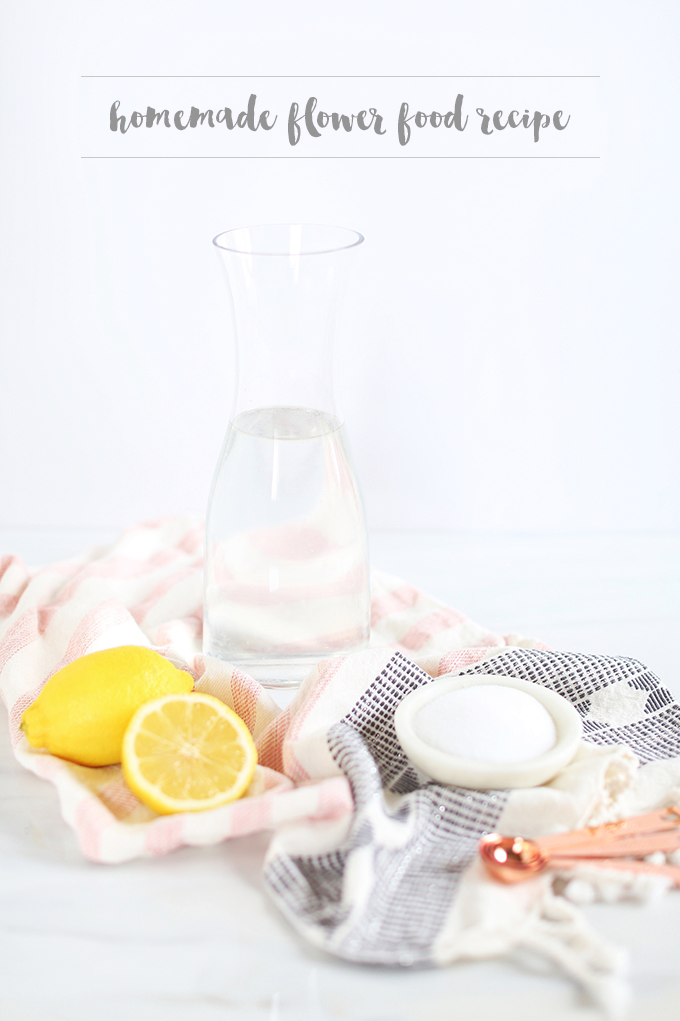 • 1 tsp sugar
• 1 tsp bleach
• 2 tsp lemon juice
• 4 cups of lukewarm water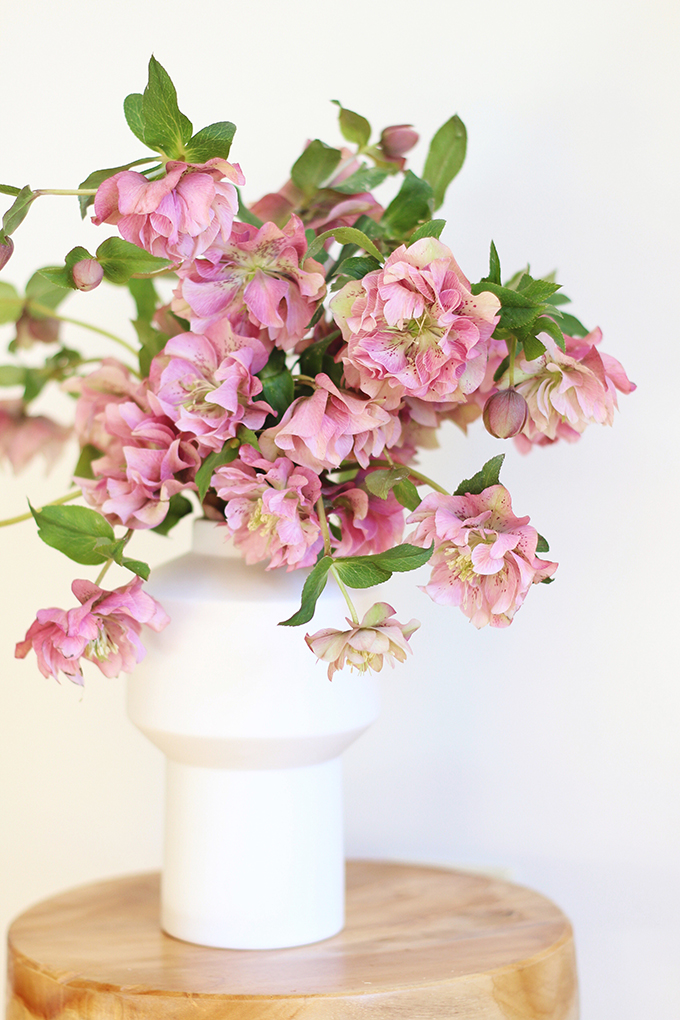 ---
INSTRUCTIONS & FLOWER CARE TIPS
---
Utilize Rebecca's expert flower care and conditioning tips along with her Homemade Flower Food Recipe to maximize the life of your blooms.
1. Once you get your flowers home, remove any wrapping right away to allow the blooms to breathe and air to circulate freely.
2. Use a pair of garden shears or a kitchen knife to cut the bottom 1/2 inch off of each stem at a 45 degree angle.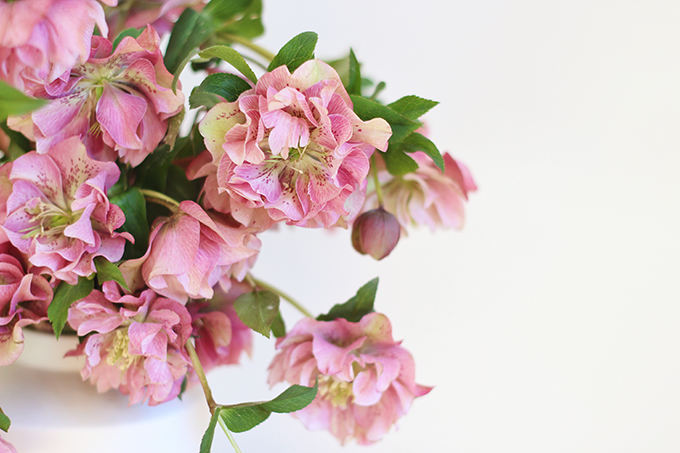 3. Snip off any leaves or flower parts that will fall below the lip of the vase. The only things that should be inside the vase are the stems and water.
4. Prepare your Homemade Flower Food by dissolving sugar, bleach and lemon juice in warm water.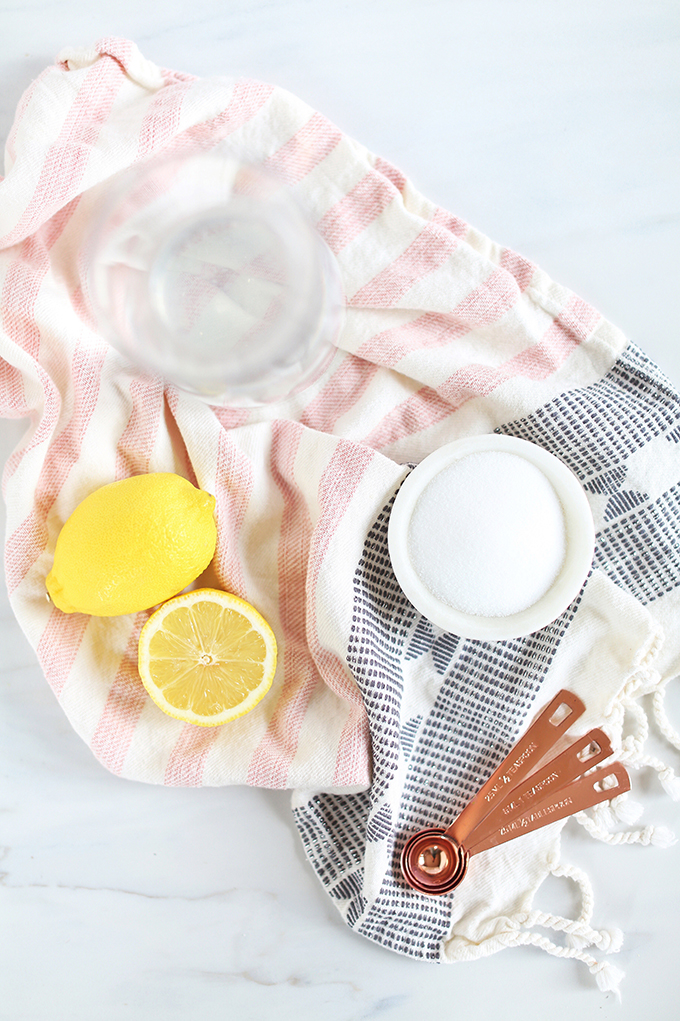 5. Transfer the Homemade Flower Food into a vase.
6. Place the flowers in a vase of room temperature water. For optimal flower life, change the water and trim the stems every 2 – 3 days.

7. Place the vase of flowers out of direct sunlight and away from heating vents or radiators and enjoy!
---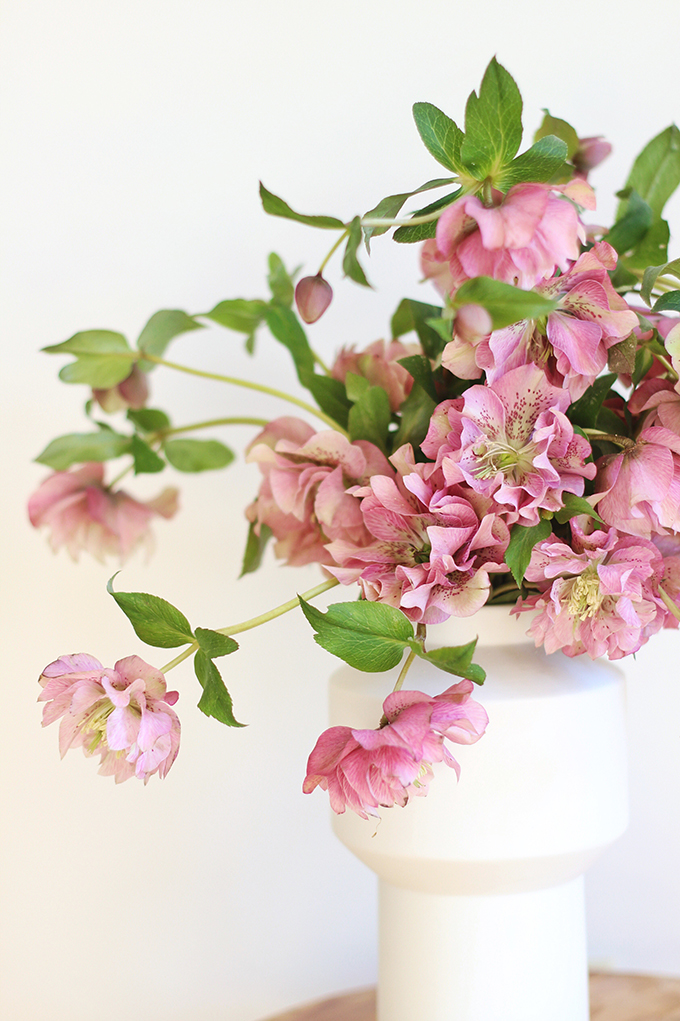 Thanks for stopping by today to learn how to make your own flower food at home! We hope you enjoyed the latest installment in our FLOWER EDUCATION series and learned something new today — this is such a useful recipe to have in your repertoire. If you try it out, please tag me on social media or leave us a comment below. We absolutely love to hear from you! And if you're looking for even more flower inspiration and resources, be sure to follow along with our Flower Board on Pinterest!
---
Disclaimer: This post is not sponsored, and contains our genuine thoughts, ideas and recommendations. JustineCelina uses affiliate and referral links, which allow me to receive a small commission when you make a purchase through one of my links. Thank you for supporting the brands and businesses that support JustineCelina.com!