---
Happy September 1st, flower lovers! This transitional month where summer meets autumn is my absolute favourite of the year — and I'm thrilled to usher in a brand new season with September 2020's Free Floral Wallpaper. But would it really be September without sunflowers?! I can't resist bringing sunflowers into our home to savour the final weeks of summer — they bring such a happy energy to any room! And now, you can bring that same cheerful, sunny and uplifting energy to the background of your computer, tablet or phone with September 2020's Digital Blooms — featuring Sunflowers, white Garden Cosmos, Golden Tickseed, Pampas Grass and Whiskey Grass set against a sage green (my latest COLOUR CRUSH — new post coming soon!) background.
While I'm sure we can all agree that 2020 hasn't been the year any of us had hoped for, I always look forward to the clean slate that September brings. Regardless of whether you (or your loved ones) are returning to school or work this season, I hope this free floral tech wallpaper brings you a little bit of sunshine and joy during these strange times. My DIGITAL BLOOMS are available for you anytime you need a little floral pick me up — simply click through to download August's free desktop wallpaper straight to your devices. Here's to soaking up these beautiful late summer days and appreciating nature's stunning beauty as the seasons change!
---
HOW TO DOWNLOAD
---
Desktop (iOS)
Click on the image you want to download and it will open in a new window. Right click and select 'Save Image As' or 'Set as Desktop Wallpaper'. If you selected the 'Save Image As' option, then just locate the image you saved, right click, and then select 'Set Desktop Picture'.
Phone / Tablet (iOS)
Click on the image you want to download and it will open in a new window. Then, click on the up arrow icon at the bottom of the screen, and select 'Save Image'. Navigate to 'Settings', then 'Wallpaper', then 'Choose a New Wallpaper' and select the image you downloaded from your photos. You'll be able to scroll across the image by dragging your finger across the screen and you can resize or crop it to your liking to display different sections of the design.
---
USAGE
---
These images are for personal use as digital device wallpapers only and cannot be used in any other way (including social media) without express permission from JustineCelina. I'm relying on the honour system here, but you guys are good people, right? You can still share the love — if you know someone who would enjoy these wallpapers, please send them our way by sharing the link to this post.
---
DIGITAL BLOOMS SEPTEMBER 2020 | FREE DESKTOP WALLPAPER
---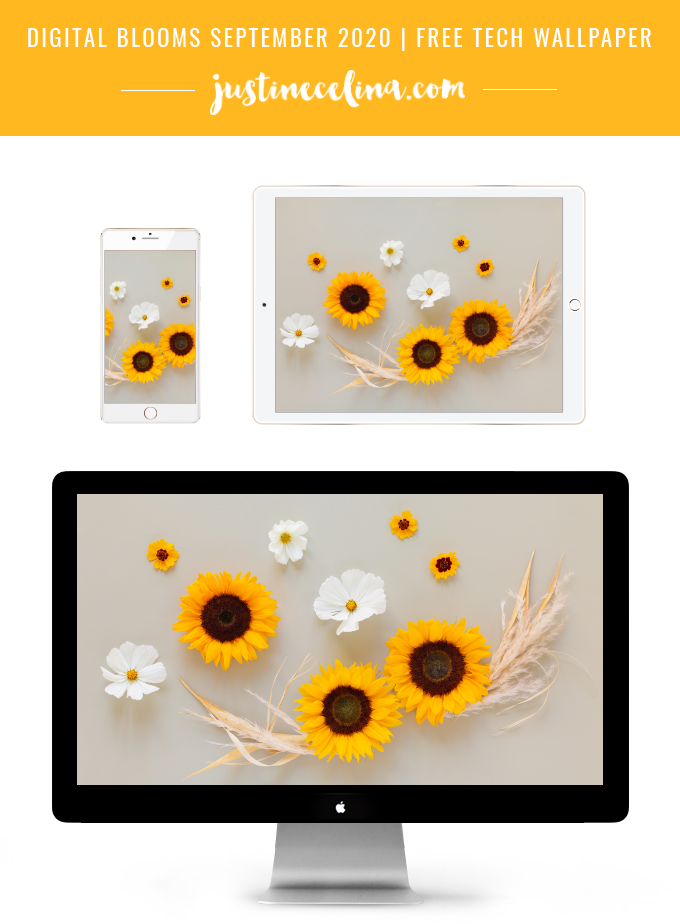 — To download, simply click the image below and follow the How to Download steps —
---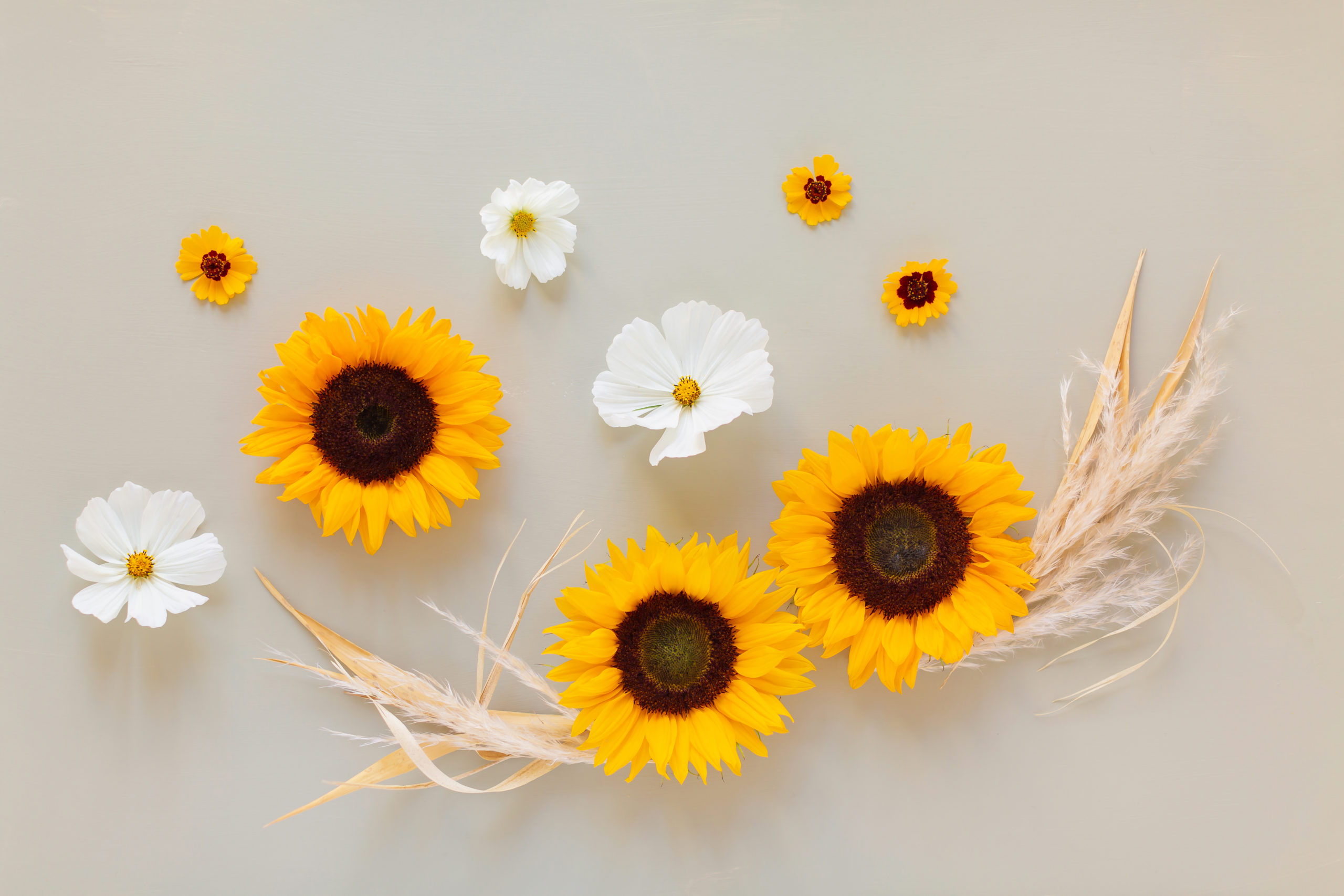 ---
BROWSE THE DIGITAL BLOOMS ARCHIVES
---
Simply click right here (or the image below) and you'll be taken to the archive page to browse thumbnails of each month. Happy tech wallpaper shopping!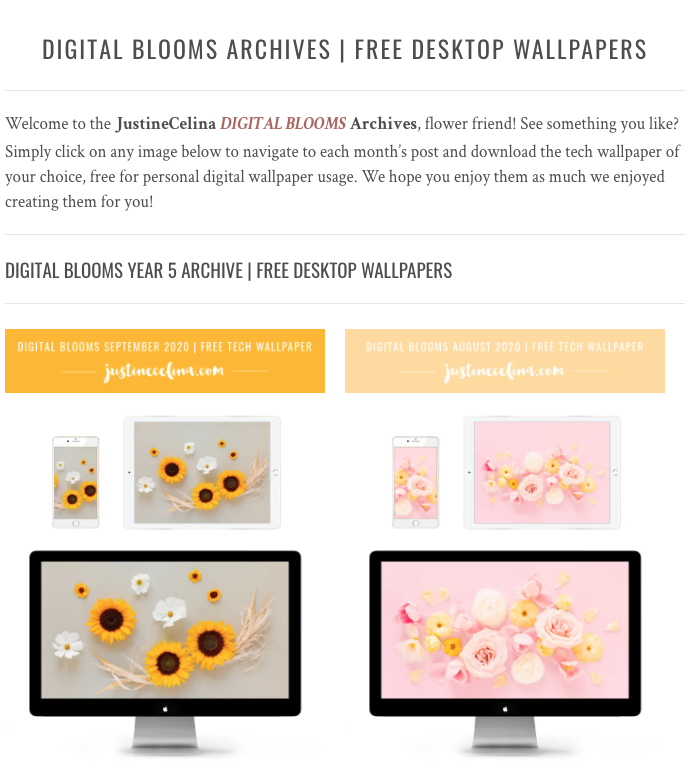 ---
Thank you for stopping by to download September 2020's DIGITAL BLOOMS today! I hope you enjoyed this summer-meets-autumn edition and that it brings you a bit of sunshine each and every day this month. You can help me spread a little extra love and share your DIGITAL BLOOMS in action with #justinecelinadigitalblooms on social media — I always highlight my favourites on Insta Stories! Take care until next month, friends!
---
Disclaimer: This post is not sponsored, and contains my genuine thoughts, ideas and recommendations. All copyright of these images is retained by JustineCelina.com. If you're interested in licensing these images for other personal or commercial purposes, please contact me.