Need a fresh playlist for the weekend? I've got you covered with 62 of my favourite tracks from the month! October was another very busy month for me with lots of exciting new projects on the go — a couple that you've seen already and a few that are still around the corner! I also had tons of photoshoots this month and relied on this soundtrack to keep the momentum going (expect so much fresh collaborative content to roll out here at JustineCelina before year end!). A few standout tracks this month include Francis Lung's A Selfish Man, Best Coast's Feeling Ok (we attended their amazing show hosted by Fido Mobile at The Palomino earlier this month), SOUL's Bad Girl, Computer Magic's Gone for the Weekend, Elohim's All That Gold, Ripsy May's When In Love, Jome's Brushstroke, Vinyl Pinup's Heart Shaped Sunnies (remember my June Soundtrack?), Wolfe's When You're Alone, Miynt's After The Gold Rush and Belle Mare's How Much Longer. Get cozy and throw on some great music this weekend — there's something for everyone in my eclectic October Soundtrack!
---
OCTOBER SOUNDTRACK
---
---
Need more music? Here's a link to last month's soundtrack, or you can also listen to the playlist on Spotify. I've also populated each of my Monthly Soundtracks for the past year to my Spotify profile, for your listening pleasure. Or your can also browse the MUSIC section here on JustineCelina — I have over a year and a half playlists!
I created this month's album cover with all the leaves that dried up after I used them for my September Beauty Favourites post. I also used the same leaves in my Autumn Energizer Juice. Aren't they pretty? I foraged them from our block before the first snowfall hit and I can't seem to part with them. The idea for the album cover came to me on a Monday morning after a refreshing weekend away and I came home to find the leaves had dried and become even more beautiful. Here's another shot from that morning!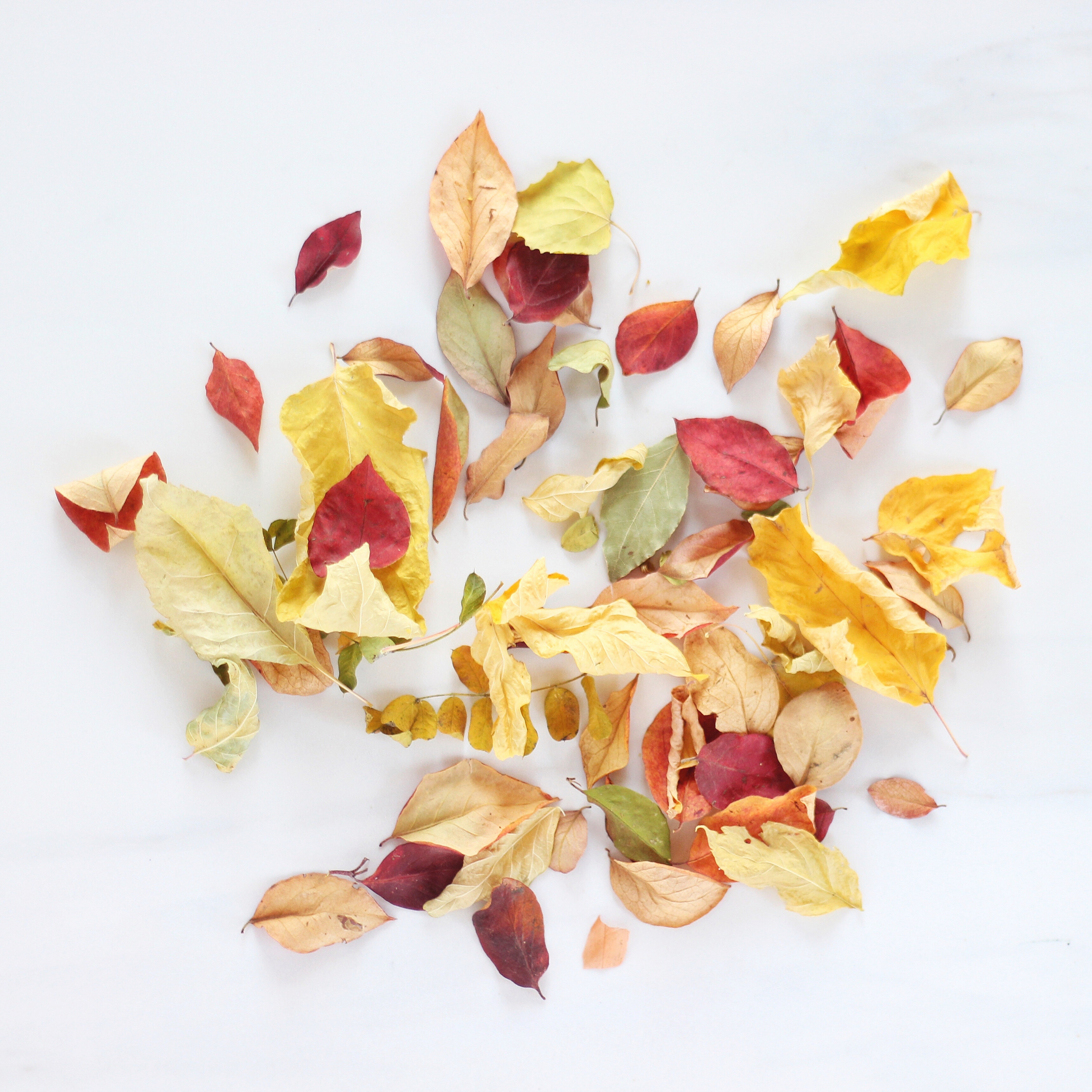 ---
What have you guys been listening to this month? Leave me your recommendations in the comments, I'd love to hear from you! Do you use Spotify? If you do, feel free to drop some links to your playlists, or playlists / artists you think I'd enjoy.
---
Disclaimer: This post is not sponsored, and contains my genuine thoughts, ideas and recommendations. JustineCelina uses affiliate and referral links, which allow me to receive a small commission when you make a purchase through one of my links. Thank you for supporting the brands and businesses that support JustineCelina!

Save
Save
Save
Save
Save
Save
Save
Save
Save
Save
Save
Save
Save
Save
Save