---
Friends, the last month of 2017 is upon us (say what?!?!) and that means it's time for an extra festive edition of DIGITAL BLOOMS to send 2016 off in style! Join Rebecca Dawn Design and I in welcoming winter with a fresh selection of seasonal flowers and whimsical, holiday inspired designs. This time we're highlighting the cooler side of the PANTONE Fall 2017 Fashion Color Report — including luxe, velvety hues of Tawny Port, Ballet Slipper, Navy Peony, Golden Lime and Marina. We hope you enjoy this refreshing change of pace from the warm, autumnal palettes we're been working with for the last few months! December 2017's Digital Blooms feature some of our favourite winter flowers, foliage and berries — including Anenomies, Asclepias, Astilbe, Astrantia, Knifeblade Acacia, Liqustrom, Ruby Silk Grass, Sedum and Spray Roses. Our featured Christmas tree design is also a nod to Pantone's Colour of the Year for 2017, Greenery. It was a shade I really enjoyed working with across categories here at JustineCelina this year and can't wait for the 2018 Colour of the Year announcement (I have a feeling it's going to be in the red family — keep your eyes peeled to my socials over the next week or so, I'll share the news as soon as I find out!).
Click through to feast your eyes on December's 3 free tech wallpapers and to enjoy that festive holiday feeling on background of your computer, tablet or phone into the New Year! And we've included another coloured background option for for my moody crowd — last month you loved our nod to Pantone's Neutral Grey in addition to the our standard marble background, so for December we really changed things up to offer a background option inspired by Pantone's Navy Peony. It's an opulent, regal hue that will add a bit of visual drama to your tech as we transition into winter. Happy Holidays from Rebecca and I — we hope December's free tech wallpapers help to make your holiday season a little more merry and bright! Thanks for hanging out with us as we celebrated each month of 2017 through nature's most beautiful blooms and we can't wait to share what's in store for 2018!
---
HOW TO DOWNLOAD
---
Desktop (iOS)
Click on the image you want to download and it will open in a new window. Right click and select 'Save Image As' or 'Set as Desktop Wallpaper'. If you selected the 'Save Image As' option, then just locate the image you saved, right click, and then select 'Set Desktop Picture'.
Phone / Tablet (iOS)
Click on the image you want to download and it will open in a new window. Then, click on the up arrow icon at the bottom of the screen, and select 'Save Image'. Navigate to 'Settings', then 'Wallpaper', then 'Choose a New Wallpaper' and select the image you downloaded from your photos. You'll be able to scroll across the image by dragging your finger across the screen and you can resize or crop it to your liking to display different sections of the design.
---
USAGE
---
These images are for personal use as digital device wallpapers only and cannot be used in any other way (including social media posts) without express permission from JustineCelina. I'm relying on the honour system here, but you guys are good people, right? You can still share the love — if you know someone who would enjoy these wallpapers, please send them our way by sharing the link to this post.
---
DIGITAL BLOOMS DECEMBER 2017 | FREE DESKTOP WALLPAPERS
---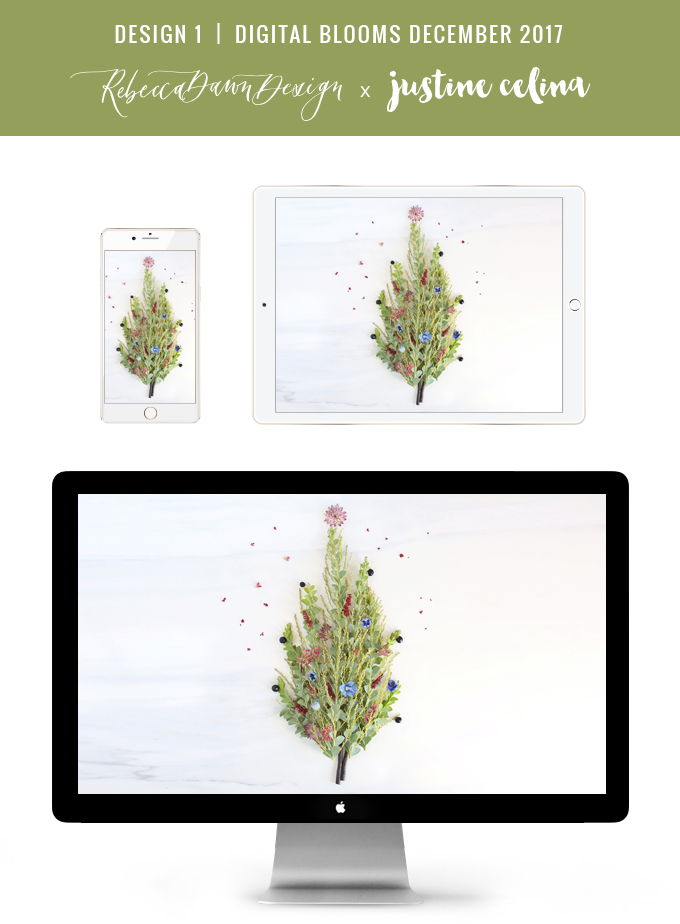 ---
— To download Design 1 simply click the image below and follow the How to Download steps —
---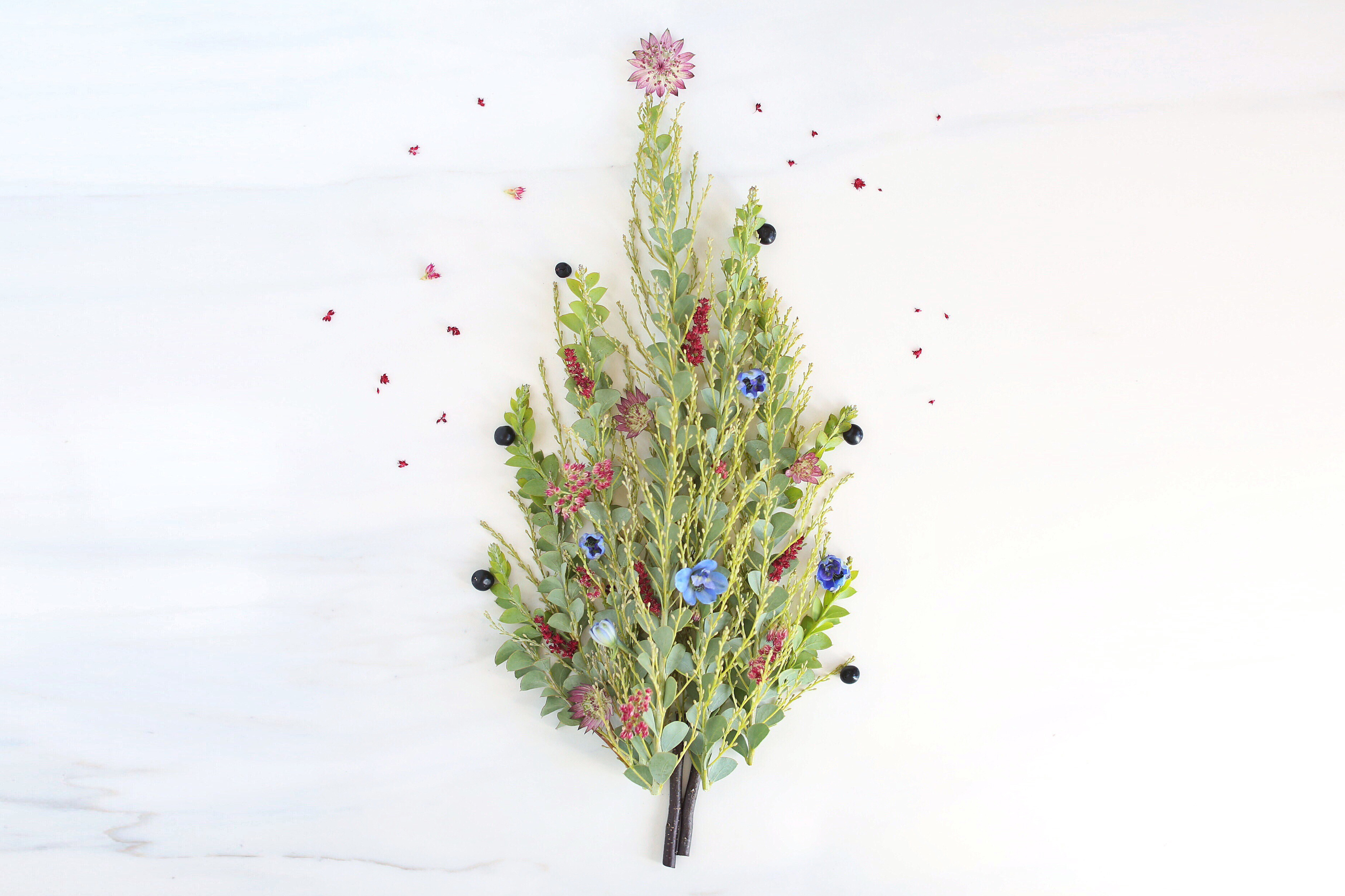 ---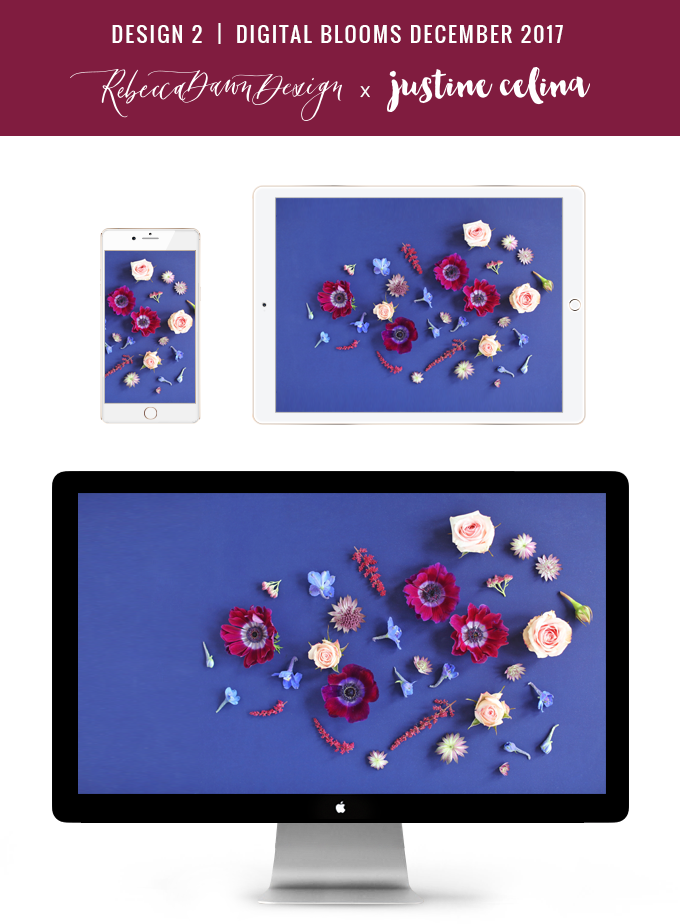 ---
— To download Design 2 simply click the image below and follow the How to Download steps —
---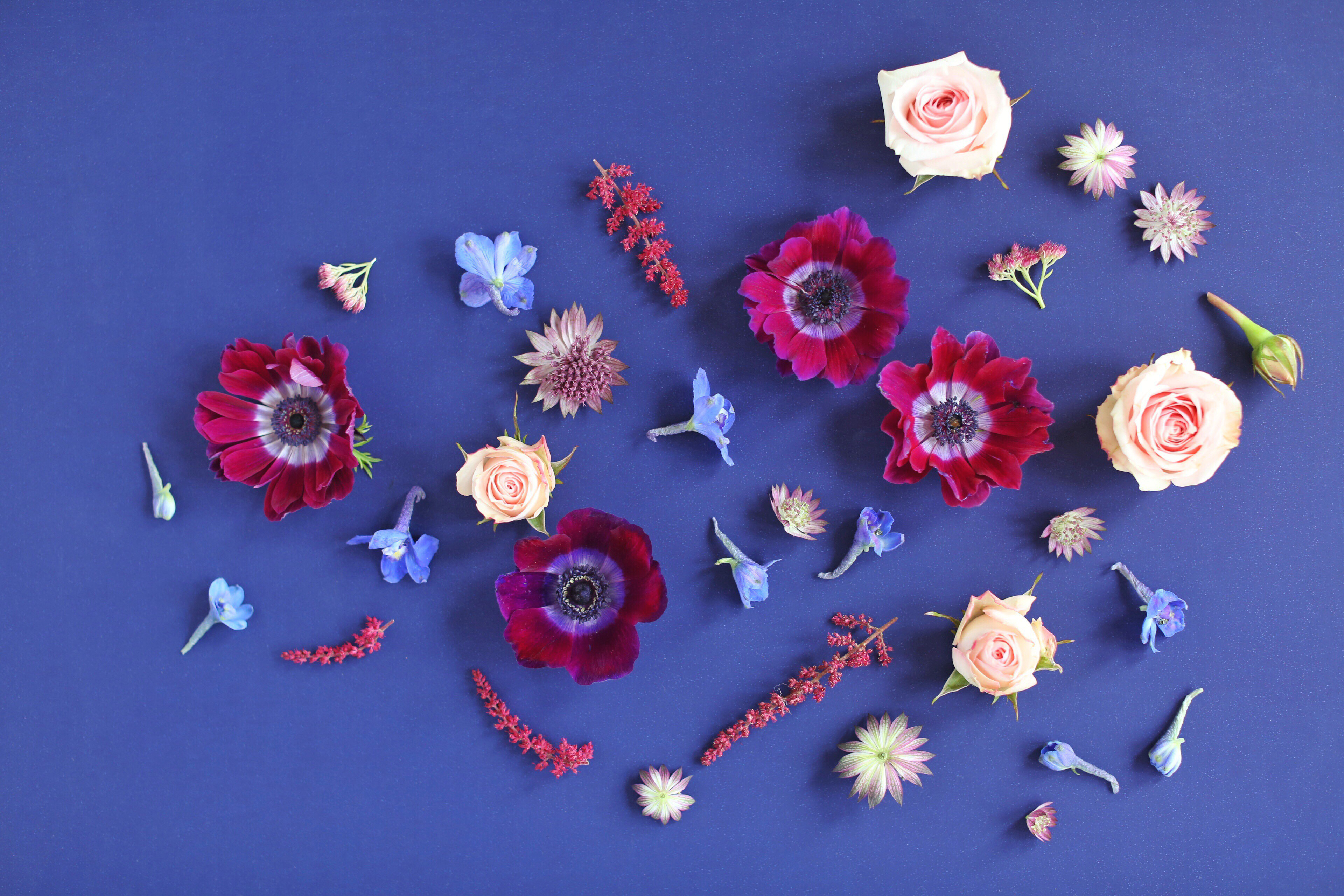 ---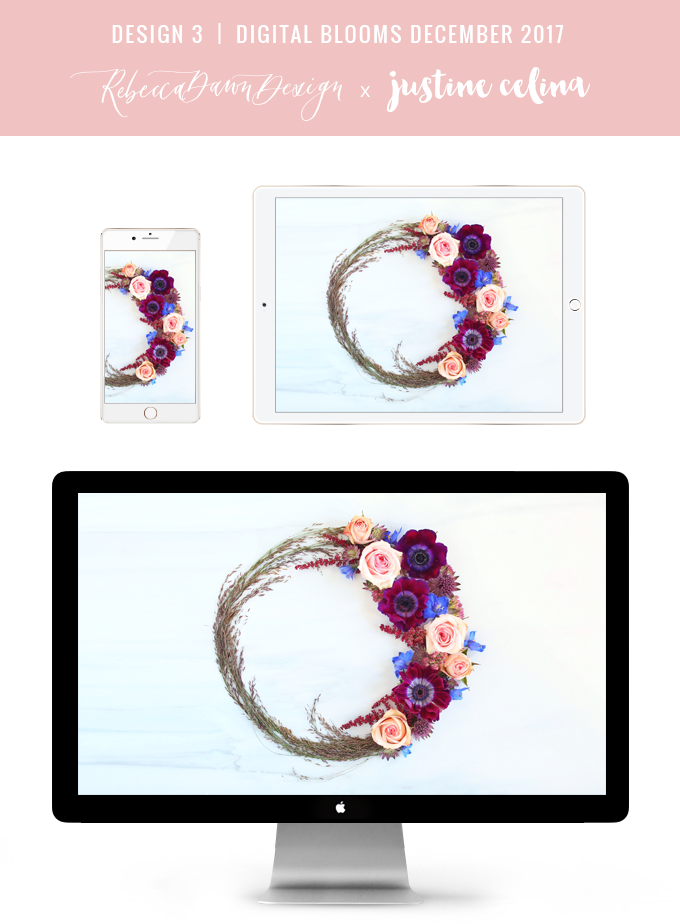 ---
— To download Design 3 simply click the image below and follow the How to Download steps —
---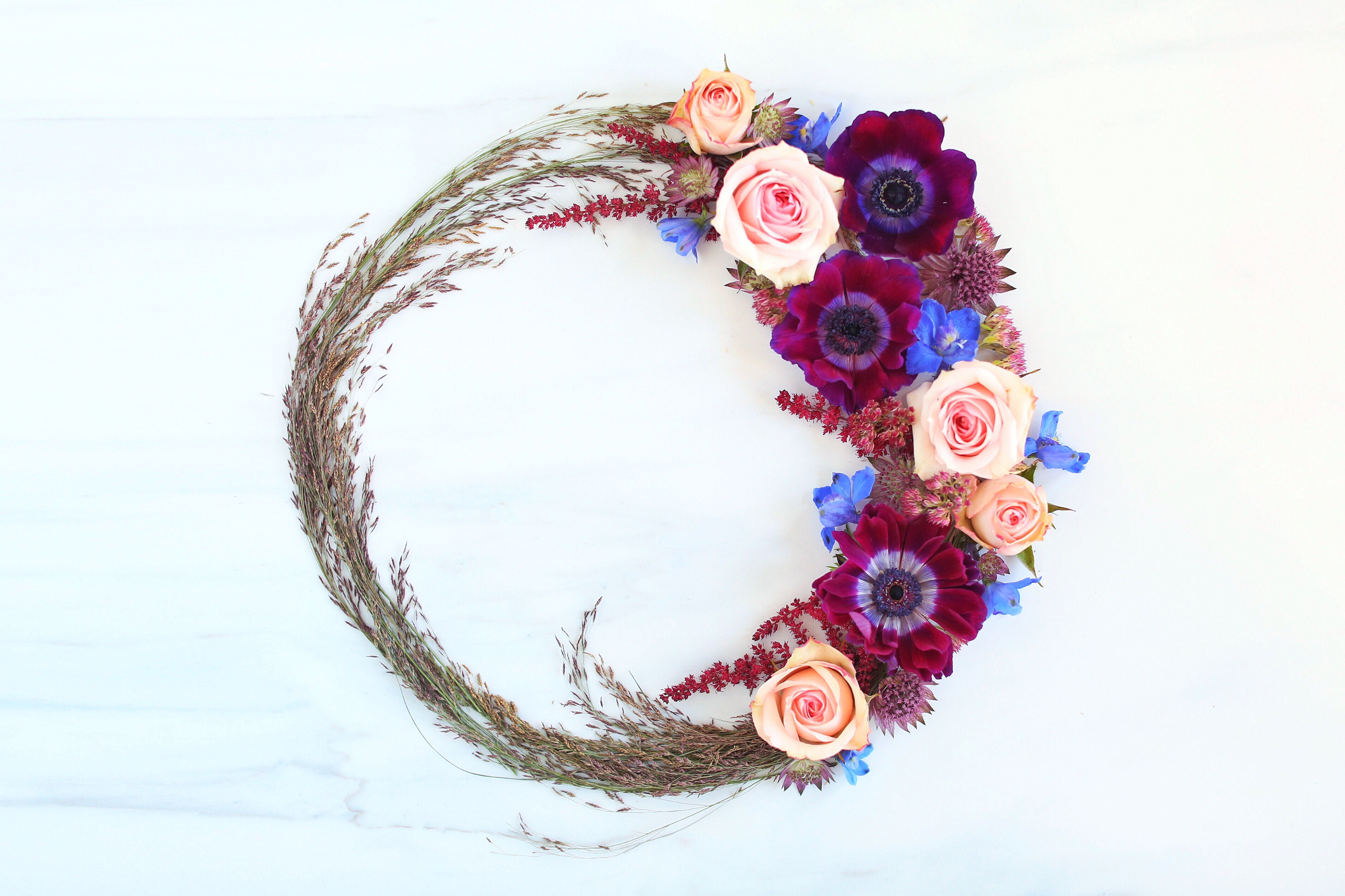 ---
BROWSE THE DIGITAL BLOOMS ARCHIVES
---
Visit our DIGITAL BLOOMS archive page to browse the complete free floral wallpaper archives, featuring over 100 designs!
---
I hope you enjoyed December's DIGITAL BLOOMS and the festive touch they infuse into your tech this month. If you're looking for more holiday floral inspiration, stay tuned to the FLOWER section here at JustineCelina — I'm sharing a beautiful coordinating arrangement later this month!
---
Disclaimer: This post is not sponsored, and contains our genuine thoughts, ideas and recommendations. All copyright of these images is retained by JustineCelina.com and Rebecca Dawn Design. If you're interested in licensing these images for commercial purposes, please contact me.