---
Flower lovers, welcome back for the first post of 2018! Rebecca Dawn Design and I are kicking 2019 off with a fresh installment of DIGITAL BLOOMS celebrating the softer side of winter with a dreamy, neutral palette of blush, cream and sage juxtaposed with dramatic berry. We're also dipping our toes into Pantone's 2019 Colour of the Year, Living Coral — described as an animated and life-affirming coral hue with a golden undertone that energizes and enlivens with a softer edge. Our beautiful Keira Garden Rose's petals feature a kiss of this year's hottest hue!
And now, for some blog housekeeping! In an effort to work smarter, streamline my workflows (more on this in an upcoming 2019 goals post) and keep my DIGITAL BLOOMS free, in 2019 I'll be releasing one tech wallpaper each month here at JustineCelina, rather than the three I've offered previously. You can still expect this post on the first of each month, however, I'll be focusing on creating three designs to represent each season. This January, the first of our WINTER free tech wallpaper includes stunning Keira Garden Roses (learn all about roses), Ranunculus (learn all about ranunculus), Blushing Bride Proteas and foraged berries. Start 2019 fresh by giving your tech a clean, minimalistic makeover and enjoy January's Digital Blooms on the background of your computer, tablet or phone all month long — completely free!
---
HOW TO DOWNLOAD
---
Desktop (iOS)
Click on the image you want to download and it will open in a new window. Right click and select 'Save Image As' or 'Set as Desktop Wallpaper'. If you selected the 'Save Image As' option, then just locate the image you saved, right click, and then select 'Set Desktop Picture'.
Phone / Tablet (iOS)
Click on the image you want to download and it will open in a new window. Then, click on the up arrow icon at the bottom of the screen, and select 'Save Image'. Navigate to 'Settings', then 'Wallpaper', then 'Choose a New Wallpaper' and select the image you downloaded from your photos. You'll be able to scroll across the image by dragging your finger across the screen and you can resize or crop it to your liking to display different sections of the design.
---
USAGE
---
These images are for personal use as digital device wallpapers only and cannot be used in any other way (including social media posts) without express permission from JustineCelina. I'm relying on the honour system here, but you guys are good people, right? You can still share the love — if you know someone who would enjoy these wallpapers, please send them our way by sharing the link to this post.
---
DIGITAL BLOOMS JANUARY 2019 | FREE DESKTOP WALLPAPER
---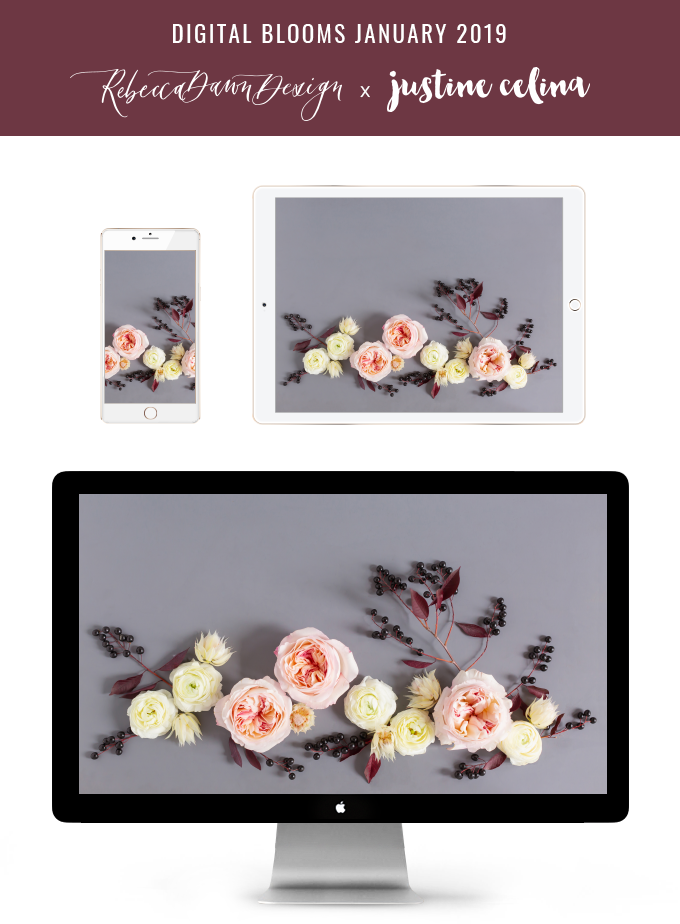 ---
— To download, simply click the image below and follow the How to Download steps —
---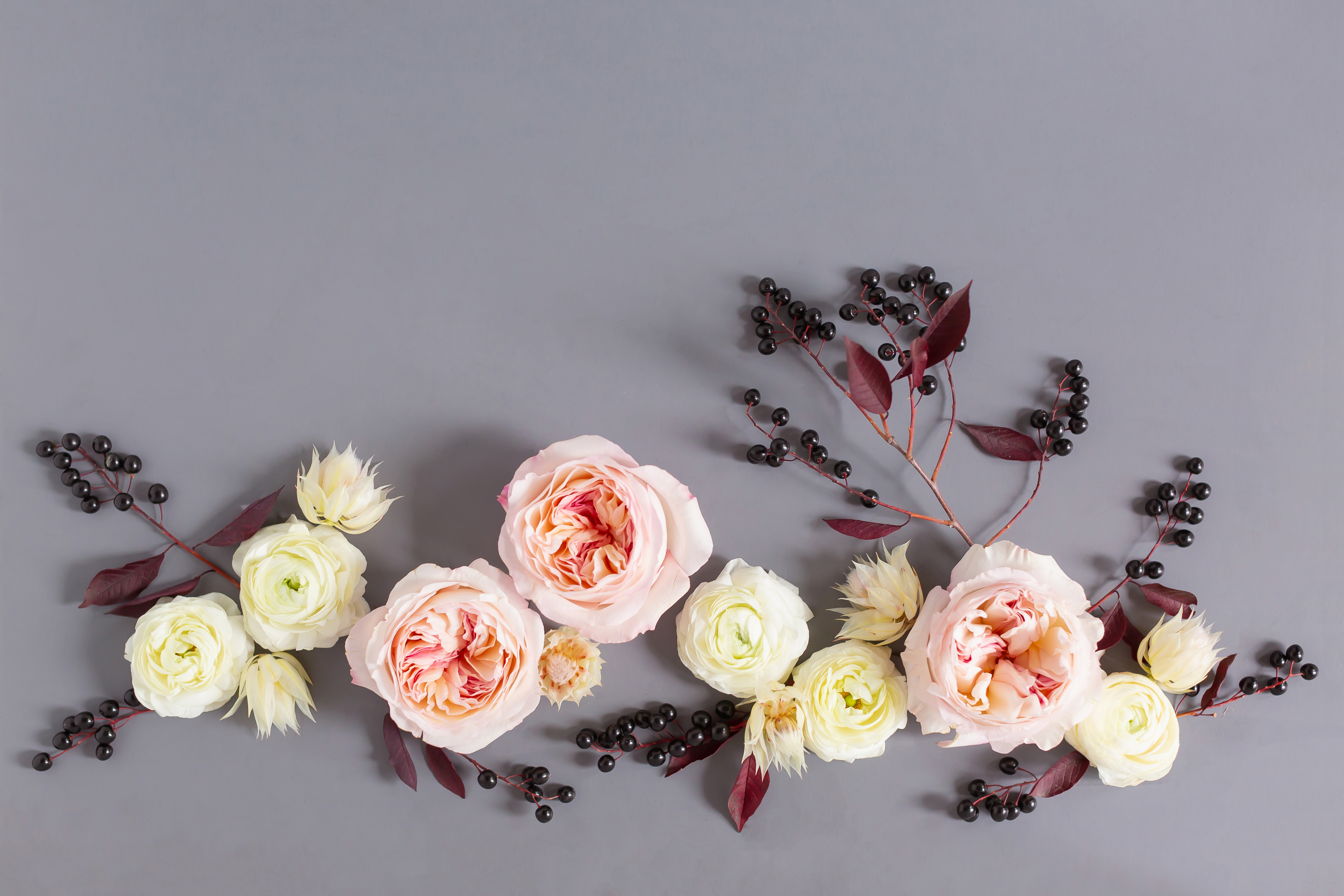 ---
BROWSE THE DIGITAL BLOOMS ARCHIVES
---
Visit our DIGITAL BLOOMS archive page to browse the complete free floral wallpaper archives, featuring over 100 designs!
---
Thanks for stopping by today for the first DIGITAL BLOOMS of 2019 today, friends! I'm excited to continue sharing floral content with you here at JustineCelina this year and exploring Pantone's 2019 Colour of the Year, Living Coral, through flowers. What do you think about Pantone's selection for the new year? As always, if you have any specific content requests, just leave me a comment!
In the meantime, if you can get your seasonal flower fix by either browsing our FLOWER archives or following along with our Digital Blooms Board and  Flower Board on Pinterest for more even more floral inspiration. Thanks for stopping by today to beautiful your tech for a fresh new year — we hope you enjoy January's Free Desktop Wallpaper!
---
Disclaimer: This post is not sponsored, and contains our genuine thoughts, ideas and recommendations. All copyright of these images is retained by JustineCelina.com and Rebecca Dawn Design. If you're interested in licensing these images for commercial purposes, please contact me.