---
Happy Friday, everyone! You'll find me celebrating with a glass of sparkling rosé in hand tonight — because I'm the Food Bloggers of Canada Featured Member this week! I've been a member of The Food Bloggers of Canada since the summer of 2015 and they've been instrumental in JustineCelina's development, growth and success over the past year and a half. I've mentioned FBC many times here on the blog and I've also introduced you to a handful of fellow FBC members who I've formed some incredible friendships with along the way. If you're a food blogger (or a lifestyle blogger who blogs about food!) I encourage you to check The Food Bloggers of Canada out — this community is absolutely invaluable to me.
Whether you're new to JustineCelina or a long time reader, you'll probably learn something new about me in this feature! I answer questions about why I started blogging, my professional background, some of my favourite bloggers and recipes, where I draw inspiration and what's next. A big thank you to The Food Bloggers of Canada for the feature and also to FBC's extremely hard working founders, Melissa Hartfiel and Ethan Adeland for their continuous guidance, support, kindness and generosity! Cheers, everyone — I hope you enjoy the interview (and a great glass of rosé!).
---
FOOD BLOGGERS OF CANADA FEATURED MEMBER
---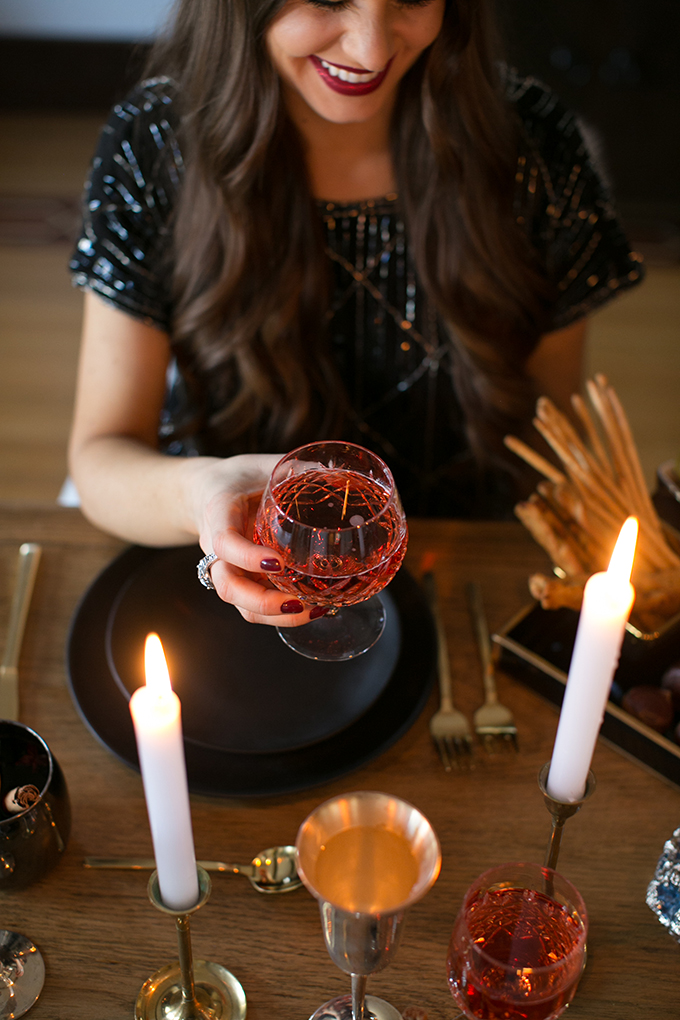 Thank you to Genevieve Renee Photographie for the image. If you'd like to see more from this set, be sure to check out our Luxurious New Years Eve Bash where we teamed up with Rebecca Dawn Design and HomeSense to create some moody, dramatic entertaining inspiration! And don't forget to hop over to the FBC site for the full interview.
---
Disclaimer: This post is not sponsored, and contains my genuine thoughts, ideas and recommendations. JustineCelina uses affiliate and referral links, which allow me to receive a small commission when you make a purchase through one of my links. Thank you for supporting the brands and businesses that support JustineCelina!