This is the music I had on repeat during love month. Since I've started using Spotify, I feel like I'm able to explore all different genres (and time periods) of music much more fluidly. So, my February Soundtrack is a a really eclectic mash up of happy, feel good tunes! Overall, I'm just able to have a lot more freedom with these monthly soundtracks. February was a very inspired month for me, and I draw so much of my creative inspiration from the music I listen to. I discovered tons of new artists, but I also rediscovered some old favourites like alt-J. Since I had access to whatever I wanted, I went on a huge Beatles binge — so I've ended this playlist with my favourite Beatles song. If you're looking for some great thinking and creating music, I think you'll love this month's mix.
Programming Note: beginning this month, I'm switching over to Spotify exclusively for monthly soundtracks. If you're a Spotify user too, come join me over there!
---
FEBRUARY SOUNDTRACK
---
Spotify will be my music sharing platform of choice (for 2016 anyway). If you like, you can also find last month's soundtrack there too.
Moving forward my playlists will be 60 – 100 minutes (ish) — I'm not going to stick to 15 tracks per month anymore. I felt like my 15 track playlists over on 8tracks were getting a little stale (plus they took so much longer to create), so I hope this format allows me to have more fun and flexibility with these monthly soundtracks. Feel free to leave me some feedback about the playlist length you like best!
I've been using Spotify for a little over a month, and I absolutely love it! If you're a music junkie too, I highly recommend it. You can sync is up with your Shazam account and your shazammed tracks automatically populate to a playlist — it's very intuitive. And if you're a blogger, it's also super compatible with WordPress.
I'm brand new over there, so let's hang out and listen to awesome music!
---
TRACK LIST
---
92 minutes, 24 songs

1. Divinity – Porter Robinson, Amy Millan
2. I Trace Your Symbol – Pure Bathing Culture
3. Nothing's Gonna Hurt You Baby – Cigarettes After Sex
4. Street Cleaning – Brett
5. Opening (Fakear Rework) – Fakear, Superpoze
6. Dissolve Me – alt-J
7. Wake – Brothertiger
8. Like You Want To – Kita Alexander
9. The Best Thing – Electric Youth
10. Catch – Dresses
11. Home – Islandis
12. Wild Mind – White Poppy
13. Gone – Day Wave
14. Perth – Beirut
15. Closer – Duck House
16. Silver Car Crash – Majical Cloudz
17. Soft Shock (Acoustic) – Yeah Yeah Yeahs
18. Major Leagues – Pavement
19. Rodeo – Original – WrongONyou
20. Answer – Connie Constance
21. A Spring Without You (feat. Noctilucent) – Kozoro, Noctilucent
22. Chances – Sykes
23. One House – RAC, Speak
24. Here Comes The Sun – The Beatles
---
Craving more tunes? Here's a link to last month's music post, or you can also listen to the playlist on Spotify. I've also populated each of my Monthly Soundtracks for the past year to my Spotify profile, for your listening pleasure.
---
What have you guys been listening to? Leave me your recommendations in the comments, I'd love to hear from you! Do you use Spotify? If you do, feel free to drop some links to your playlists, or playlists / artists you think I'd enjoy.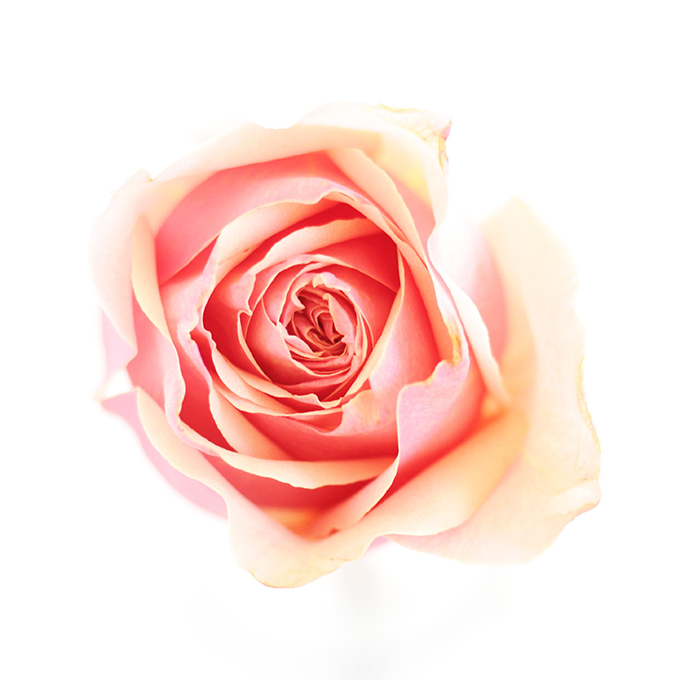 This month's album cover was taken on Valentine's Day — I absolutely love pink roses (which I bought for myself, because flowers make me happy!). It's actually straight out of the camera too, taken with my 50mm 1.8 f lens. I use that lens for almost everything and it's super inexpensive. If you're just beginning to dabble in photography or are looking for a great lens on a budget, I can't recommend it enough. I hope you all had a lovely February!
---
Disclaimer: This post is not sponsored, and contains my genuine thoughts and recommendations. JustineCelina uses affiliate and referral links, which allow me to receive a small commission when you make a purchase through one of my links. Your purchases help to support JustineCelina.com!