---
I'm all about healthy, on-the-go options, so when I heard about these Organic Trail Mix Bars from CLIF Bar, I was excited to try them. Granola bars often get a bad rap for being full of unhealthy ingredients and tons of sugar, so I was pleasantly surprised to learn that these trail mix bars were full of simple, clean, nourishing ingredients — and we all know I'm a big fan of trail mix! Today I'm chatting about 5 different flavours and giving you the run down on which ones I liked best (spoiler alert: they're all pretty tasty!). These bars are dairy-free, gluten-free, vegetarian and vegan (although some of them do contain dairy-free dark chocolate) — all the things I love in a snack! They're also 200 calories or less.
---
CLIF ORGANIC TRAIL MIX BAR REVIEW
---
180 calories, 13 g sugar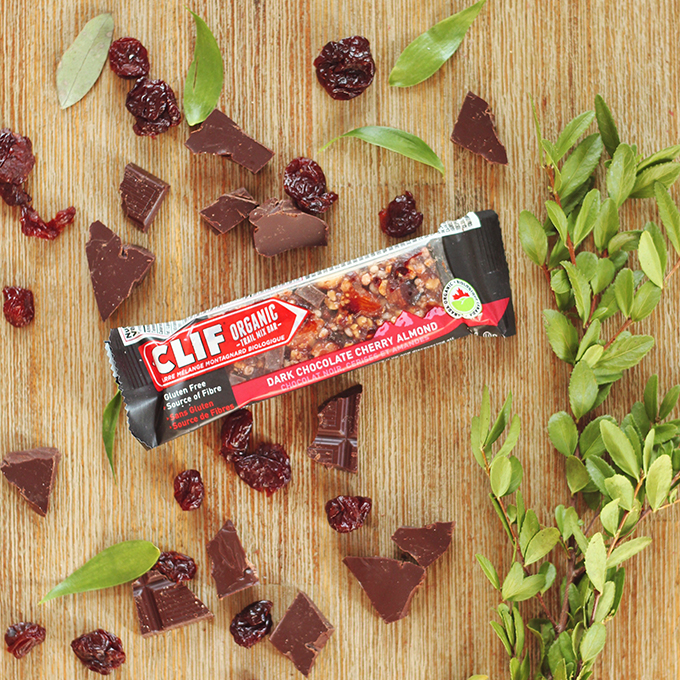 I tried this one first because it seemed the most appealing at the time (hello 3pm hangry slump!). Immediately, I was impressed by the taste and texture of the bar. It was chewy, and had great flavour — fresh, fruity and chocolatey (the dairy-free dark chocolate in these bars is really delicious)! The second thing I noticed where the full almonds in there for a nice crunch. I was surprised by the chocolate base, in addition to the chocolate scattered throughout (not that this was a bad thing — just not what I was expecting!) Note: all of the dark chocolate bars have a chocolate base. It wasn't overly sweet, which I liked. In fact, I didn't find any of these bars too sweet. The bar definitely satisfied my hunger and held me over until dinner. This was my favourite bar!
---
200 calories, 9 g sugar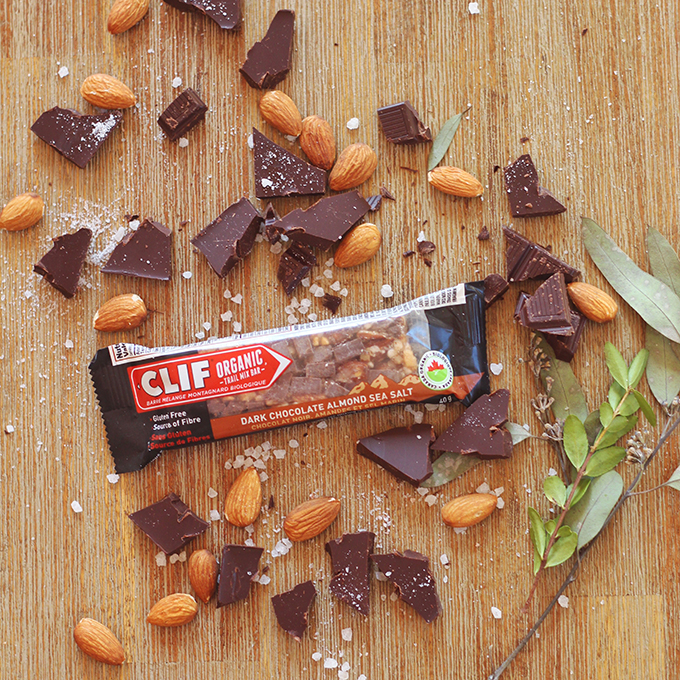 This was a crunchy, chewy, sweet 'n salty bar — my second favourite. I really enjoyed the combination of the dark chocolate and the sea salt — I could taste the salt prominently. It was very complimentary to the dark chocolate, and very satisfying. For me, this one tasted more like a treat than breakfast or a snack, probably because I associate this flavour profile with a dessert.
---
190 calories, 10 g sugar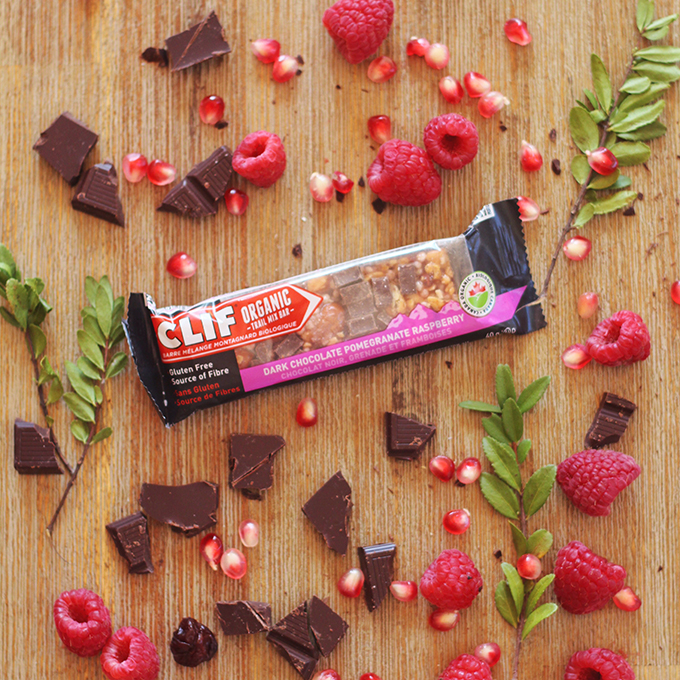 I absolutely love pomegranate, so I thought this one would be my favourite, but I ended up liking the Dark Chocolate Cherry Almond flavour just a little bit better. It was really crunchy, tart and fresh — the pomegranate and berry flavours were balanced nicely by the dark chocolate.
---
200 calories, 8 g sugar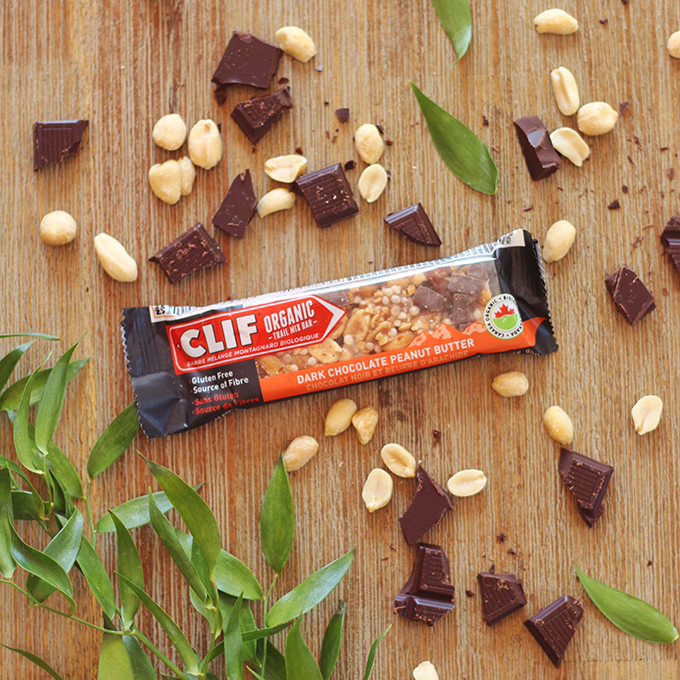 This one was very nutty — peanuts mixed in with almonds on-top of a dark chocolate base. It reminded me of a healthier version of a Reece's Peanut Butter Cup! Full of sweet 'n salty goodness.
---
200 calories, 6 g sugar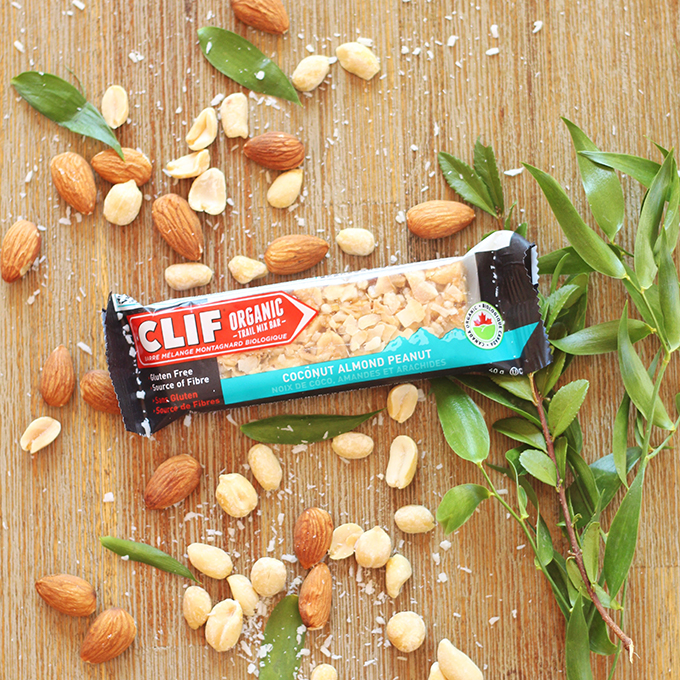 This one was the most different from the rest, with no chocolate in the bar. I loved the medley of flavours and textures  — crunchy and salty, balanced by lightly sweet and mellow coconut (which wasn't overpowering at all). A beautiful light snack — and not overly sweet. Coconut Almond Peanut also has the lowest sugar content of all these bars, with only 6 grams. Another favourite!
---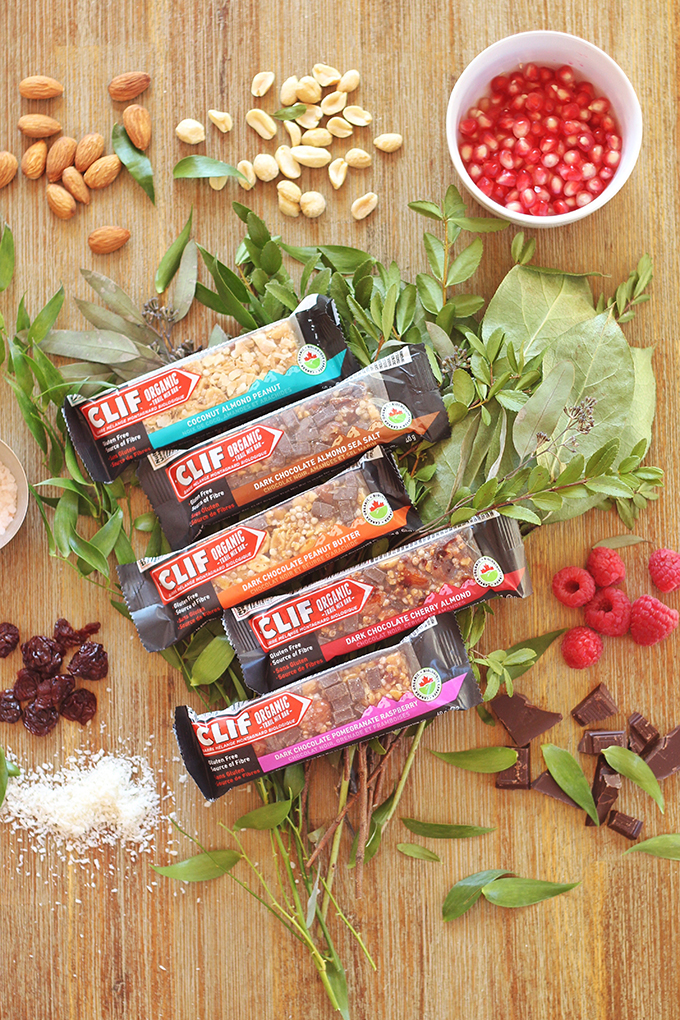 Overall, I was really impressed with these bars and will definitely be picking some more up! I like that they're full of good, clean, simple ingredients that shine through in each bar — which, to me, is the best alternative when I can't make something from scratch. They're equally great as a light breakfast, a snack, or to satisfy a sweet craving in a healthier way. What do you guys think, will you be trying these trail mix bars? You can find them in most major grocery stores and natural food stores in Canada. I've also linked to them on Amazon.ca above, where you can purchase by the box!
You can also find these bars at Loblaws, Whole Foods, Sobeys, Wal-Mart, Longos, Safeway, Thrifty Foods, Save on Foods, Federated Coop, Calgary Coop, IGA, Costco, Shoppers Drug Mart, London Drugs, Rexall, Jean Coutu, most airports, Mac's, Couche-Tard, Shell, Canadian Tire, 7 Eleven, Moutain Equipment Coop, Running Room, Sport Chek, Amazon.ca and Spud.ca
---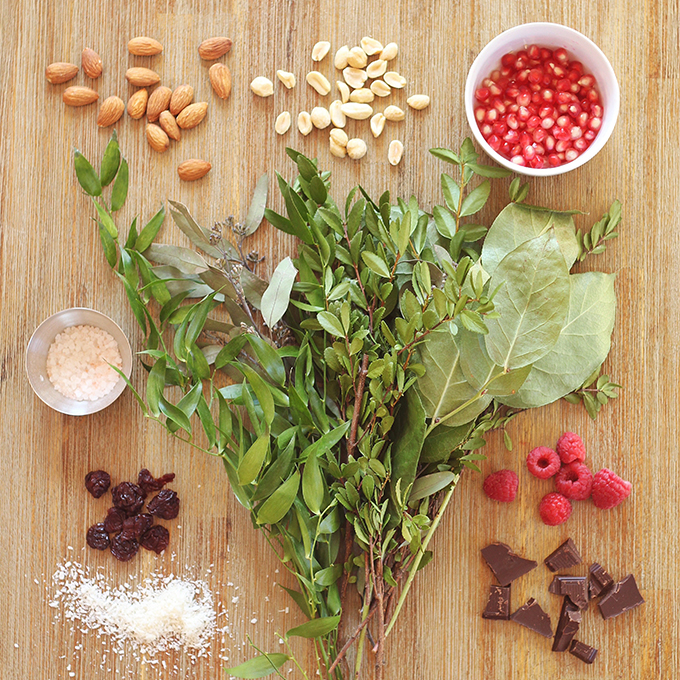 Thank you to the lovely ladies at Lynn Fletcher Weddings and Fleurish Flower Shop for the beautiful greenery I used to style this post.
---
Disclaimer: Product provided by CLIF Bar for review. This post is not sponsored, and contains my genuine thoughts, opinions and recommendations. JustineCelina uses affiliate and referral links, which allow me to receive a small commission when you make a purchase through one of my links. Your purchases help to support JustineCelina.com!