Who's ready for some fresh tunes? My April Soundtrack is huge — 4.5 hours of my favourite music from the month! April was a really busy month for me, and I love to listen to different genres of music while I work. This soundtrack is a mixture of fast paced, upbeat tunes with some chill tracks thrown into the mix as well. I rediscovered my love for Explosions in the Sky — an instrumental group that I love to listen to when I'm writing or proofing. I also checked out the new M83 album Junk and while I'm not a fan of their first single, overall the album is really good! I've still been using and loving Spotify this month and most of my new music discoveries have come from their Weekly Discover playlists, although I did find a few favourite new tracks via Sirius XM. My April Soundtrack is great background music to help you work, think and create!
---
APRIL SOUNDTRACK
---
---
Craving more tunes? Here's a link to last month's music post, or you can also listen to the playlist on Spotify. I've also populated each of my Monthly Soundtracks for the past year to my Spotify profile, for your listening pleasure.
---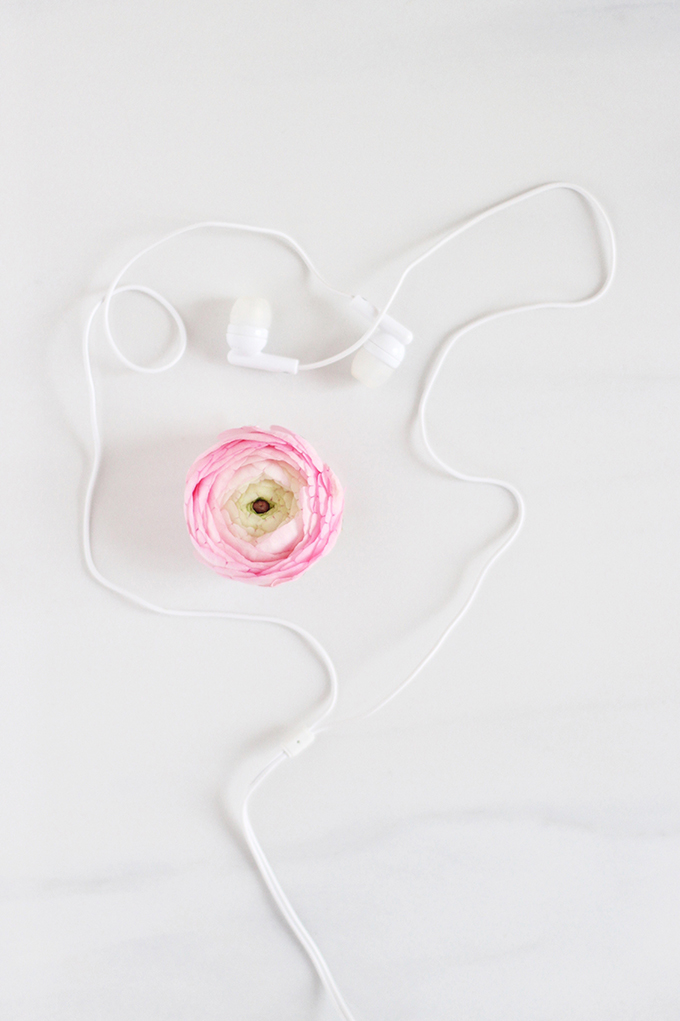 This month's album cover is part of my Simple Pleasures post, where I chat about the little things I can do for myself even when I'm busy that make me happy and keep me sane (throwing on some great music is one of them)! If you're in need of some R&R, head over there for a relaxing read.
---
What have you guys been listening to? Leave me your recommendations in the comments, I'd love to hear from you! Do you use Spotify? If you do, feel free to drop some links to your playlists, or playlists / artists you think I'd enjoy.
---
Disclaimer: This post is not sponsored, and contains my genuine thoughts and recommendations.