---
Flower friends, welcome back for the first post of 2022! Today marks the end of an era here at JustineCelina, as it's the first month since DIGITAL BLOOMS' inception back in April 2016 that I'm not providing a new free floral wallpaper for download (yes, you read that correctly!). I spent much of 2021 letting go of things that no longer served me and making space for what's next so I could live and work in greater alignment. This facilitated a lot of strategizing around how I could continue to grow my blog and business in 2022. Longtime readers will know I've mentioned I would love to extend my DIGITAL BLOOMS into a series of calendar-based digital and print products (this is something many of you have requested as well!), however, given the volume of content I previously produced each month and the resources required, it simply wasn't possible. So, it's time for a change! I'm pleased to announce that I'm dedicated the first few months of 2022 to carving out what's next for JustineCelina Digital Blooms and am feeling very inspired to refocus and finally tackle the e-commerce component of my brand!
But, not to worry! My extensive archive of tech wallpapers will remain available for free download here at JustineCelina, regardless of the additional products I develop. While I work away on what's next, each month this year I'll publish a roundup of free floral tech wallpapers for easy browsing. Even if you're a die hard DIGITAL BLOOMS fan, surely you haven't downloaded each of the 8 free January tech wallpapers I've produced over the years, have you?! Freshen up your tech for 2022 by choosing from my best free floral tech wallpapers featuring a stunning array of seasonal winter flowers and foliage, crisp colour palettes and inventive arrangements to enjoy on the background of your computer, tablet or phone. As always, I hope January's Digital Blooms bring you joy and inspiration as we ease into a fresh new year. Thank you so much for your continued support as I shift my focus to expanding JustineCelina DIGITAL BLOOMS into digital and print based products this year! I could have never imagined how successful this series would become and can't wait to continue explore all the new possibilities that lie ahead as I break ground on a longstanding business goal. Wishing you all a wonderful new year!
---
HOW TO DOWNLOAD
---
Desktop (iOS)
Click on the image you want to download and it will open in a new window. Right click and select 'Save Image As' or 'Set as Desktop Wallpaper'. If you selected the 'Save Image As' option, then just locate the image you saved, right click, and then select 'Set Desktop Picture'.
Phone / Tablet (iOS)
Click on the image you want to download and it will open in a new window. Then, click on the up arrow icon at the bottom of the screen, and select 'Save Image'. Navigate to 'Settings', then 'Wallpaper', then 'Choose a New Wallpaper' and select the image you downloaded from your photos. You'll be able to scroll across the image by dragging your finger across the screen and you can resize or crop it to your liking to display different sections of the design.
---
USAGE
---
These images are for personal use as digital device wallpapers only and cannot be used in any other way (including social media posts) without express permission from JustineCelina. I'm relying on the honour system here, but you guys are good people, right?
You can still share the love — if you know someone who would enjoy these wallpapers, please send them our way by sharing the link to this post.
---
JANUARY DIGITAL BLOOMS ROUNDUP | 8 FREE DOWNLOADABLE FLORAL TECH WALLPAPERS
---
— To download wallpapers, simply click the full sized images below and follow the How to Download steps —
---
JANUARY 2017 DIGITAL BLOOMS
---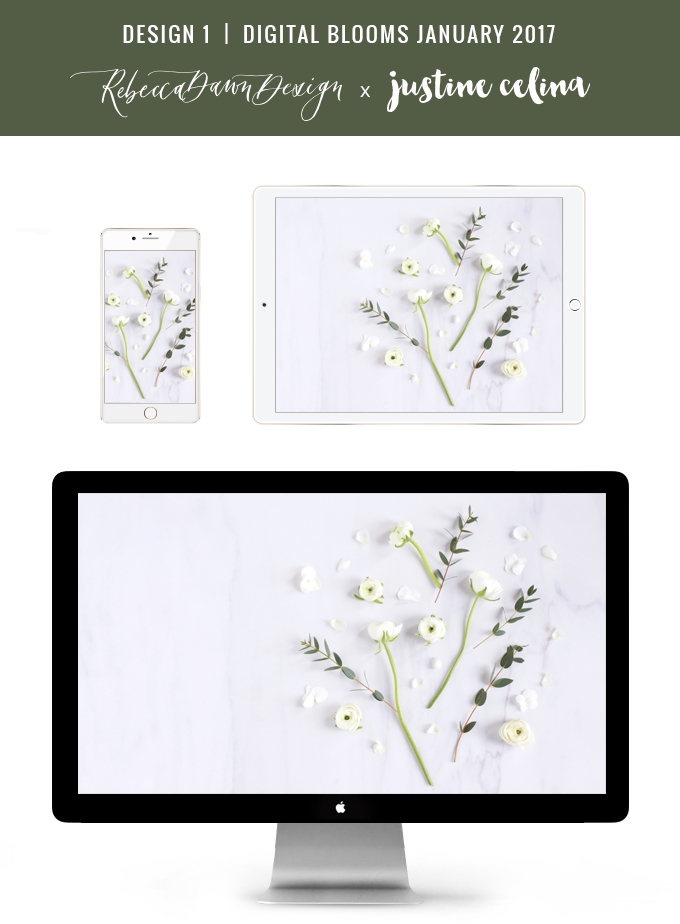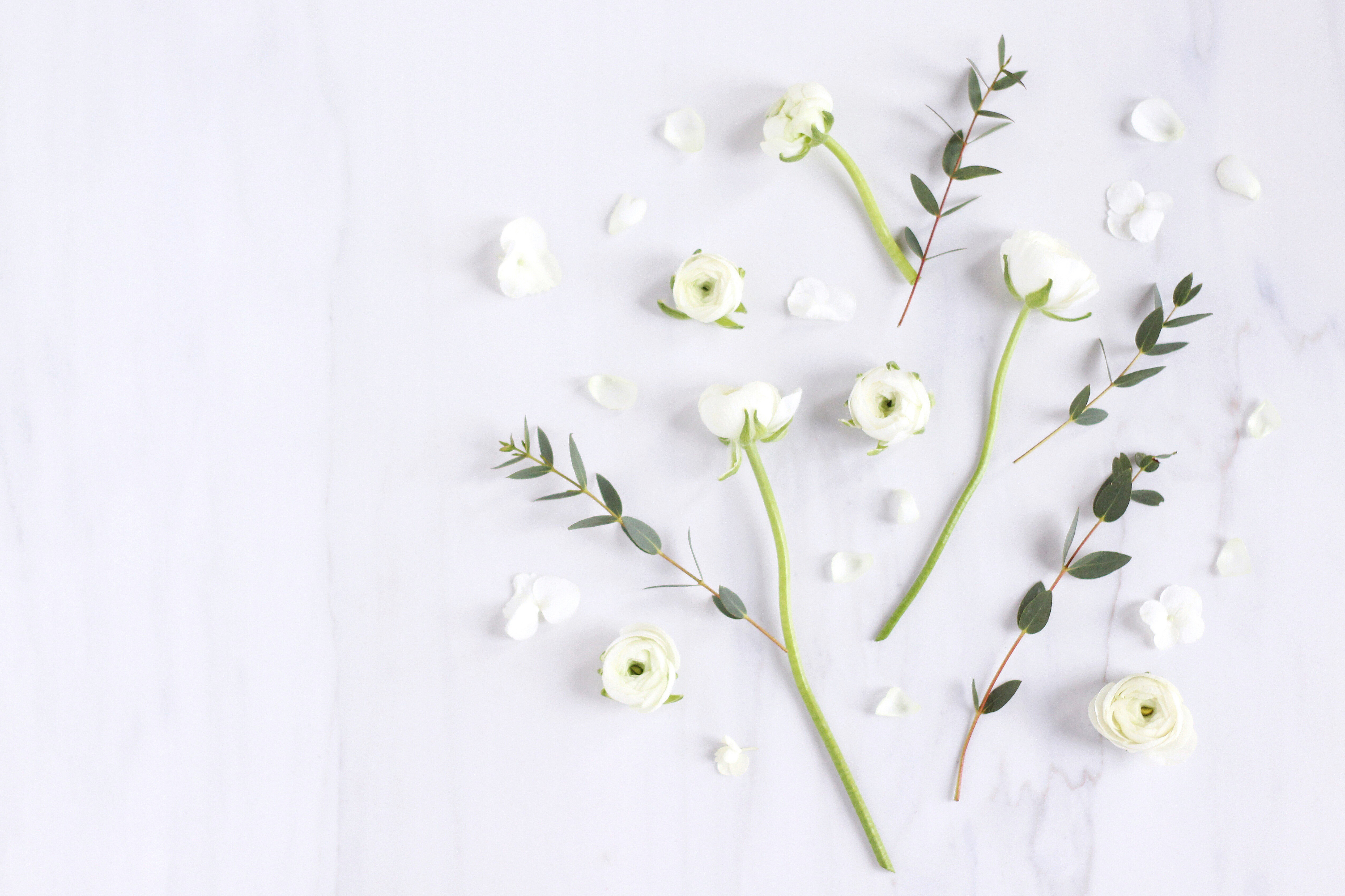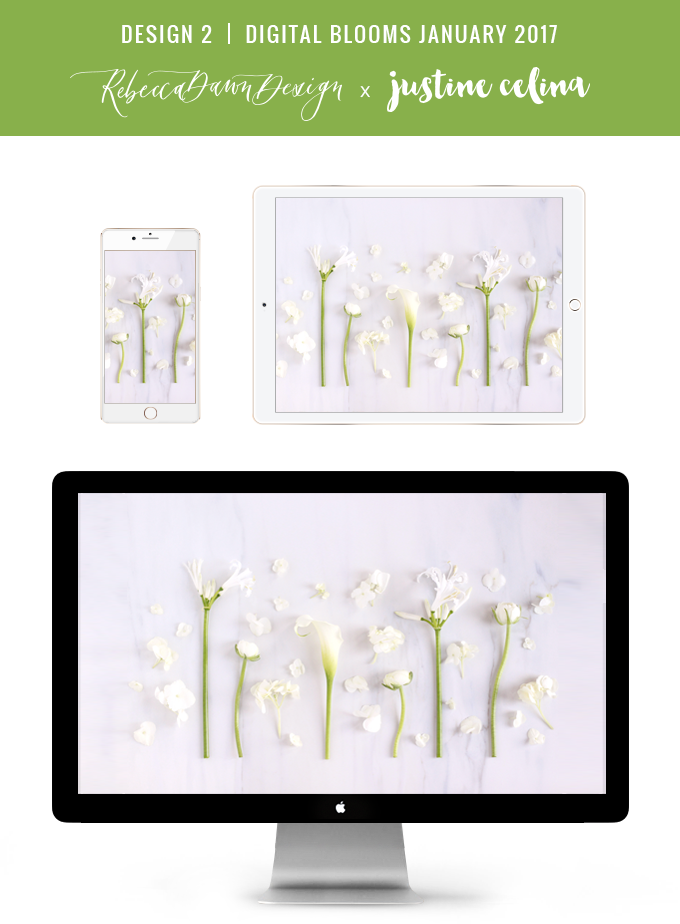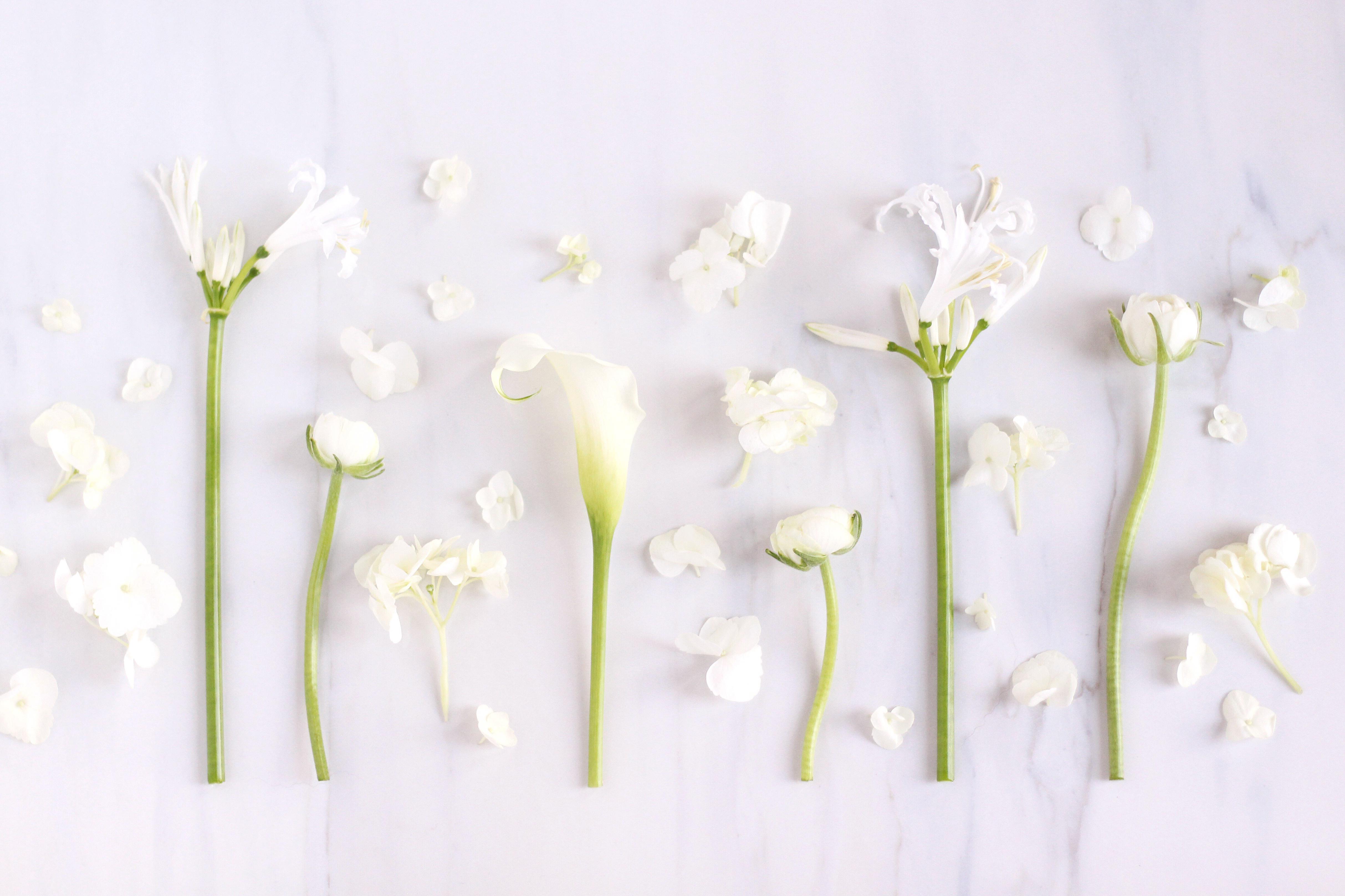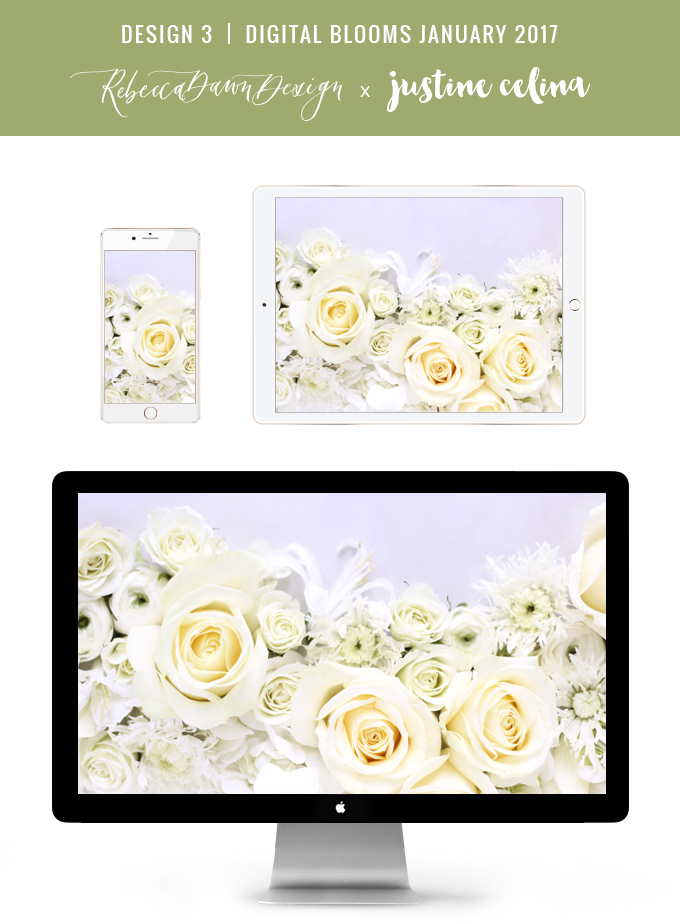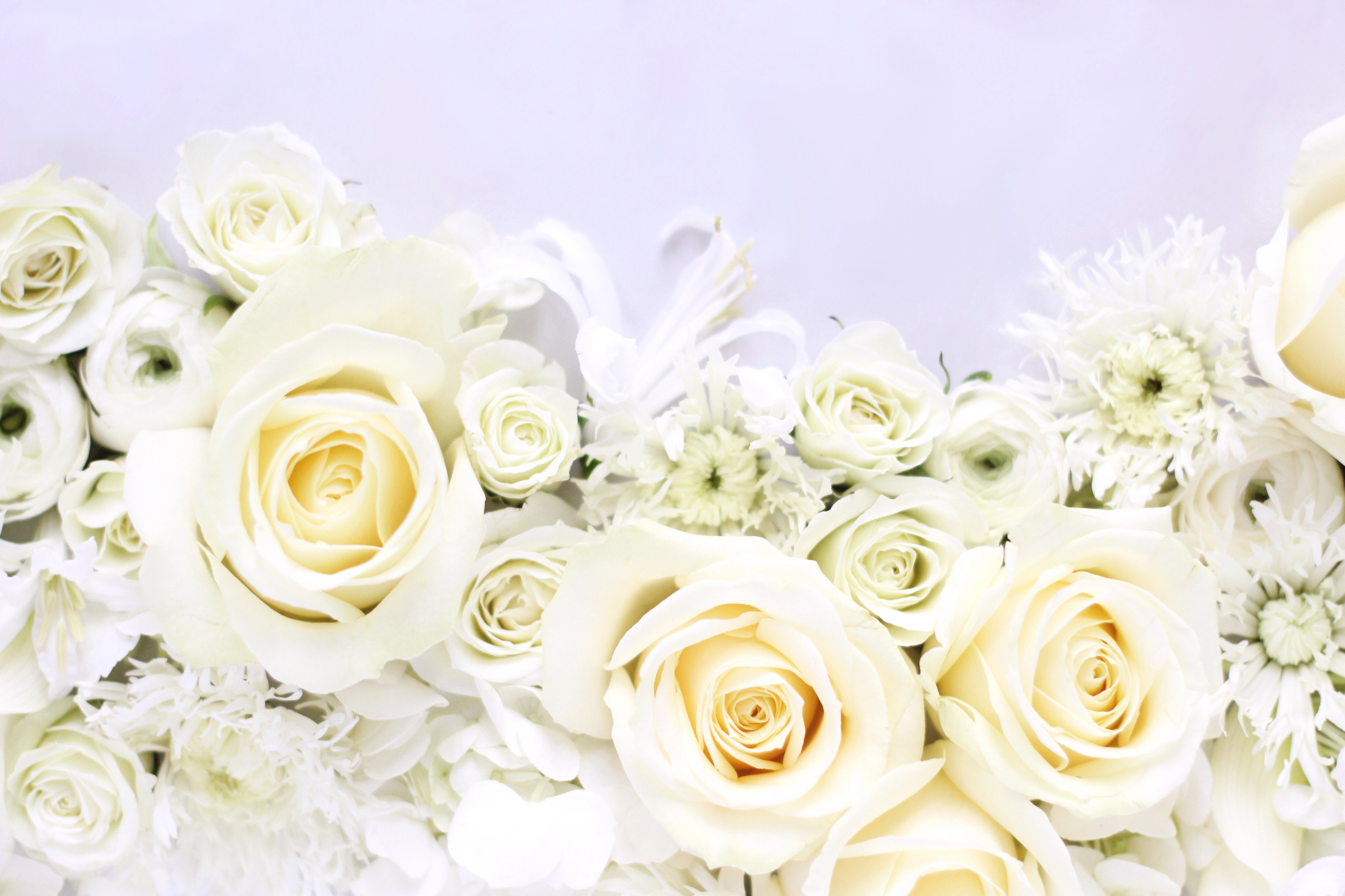 ---
JANUARY 2018 DIGITAL BLOOMS
---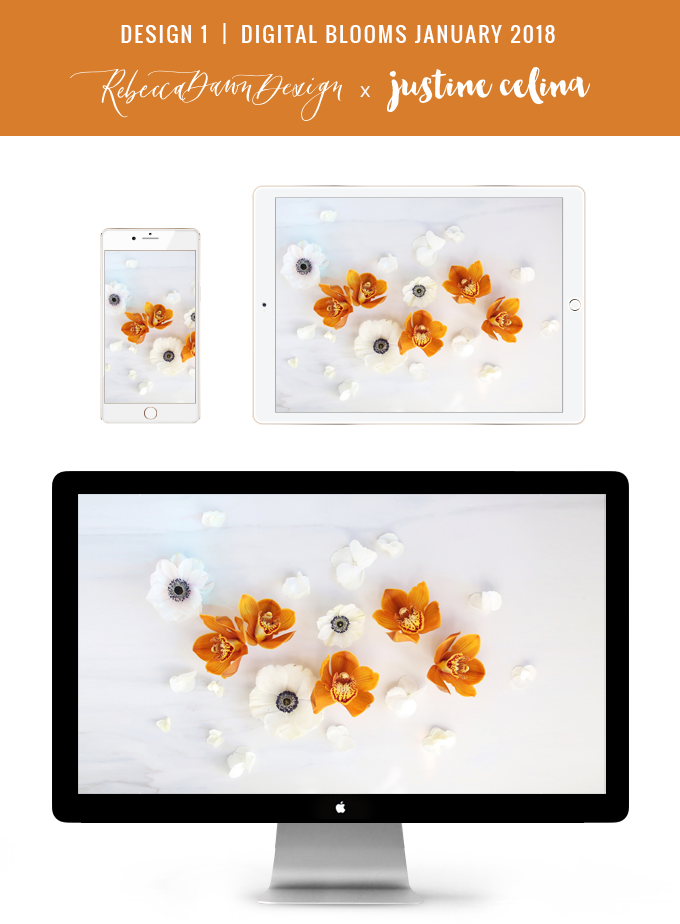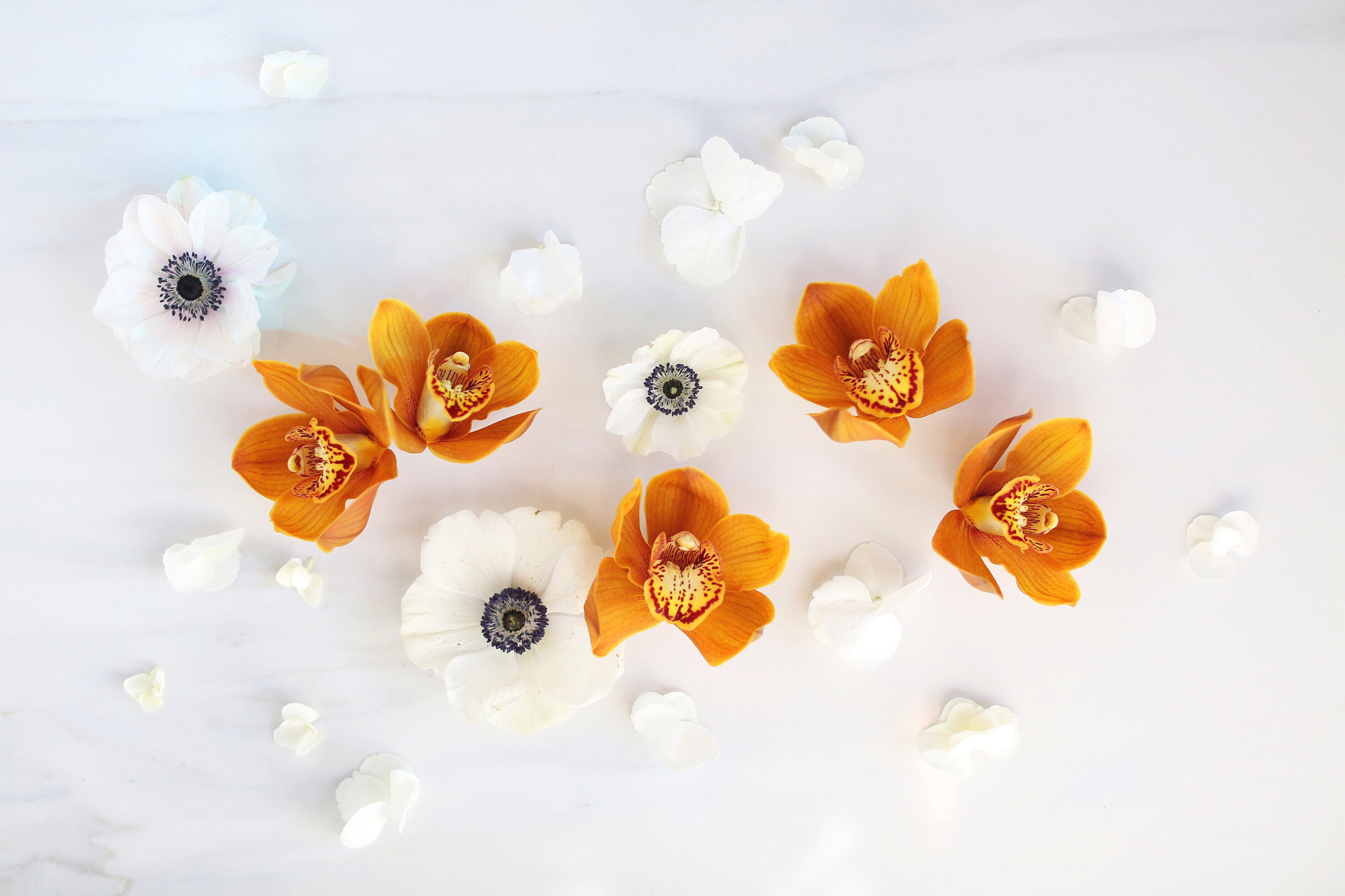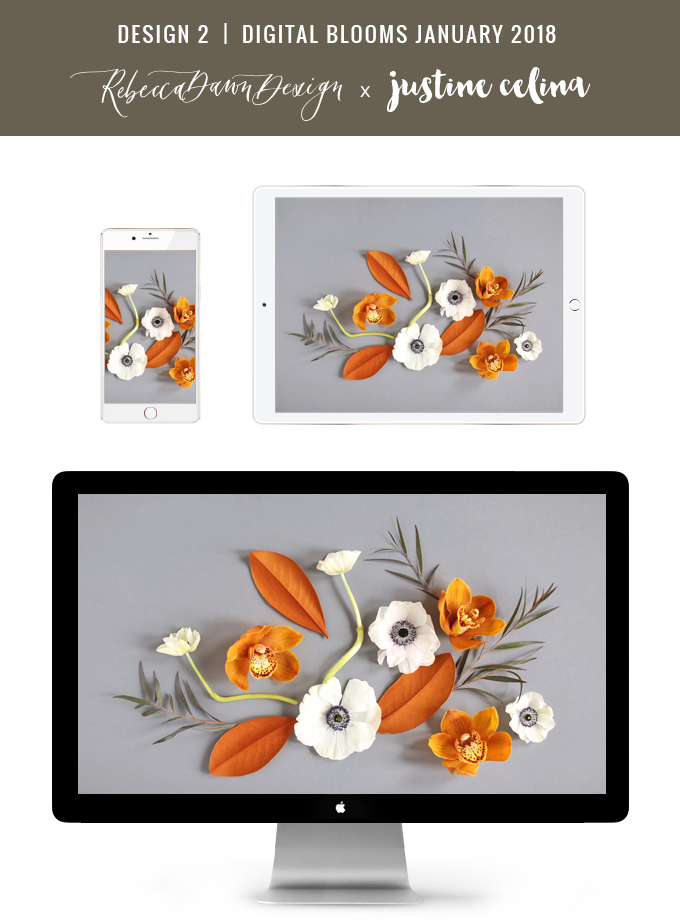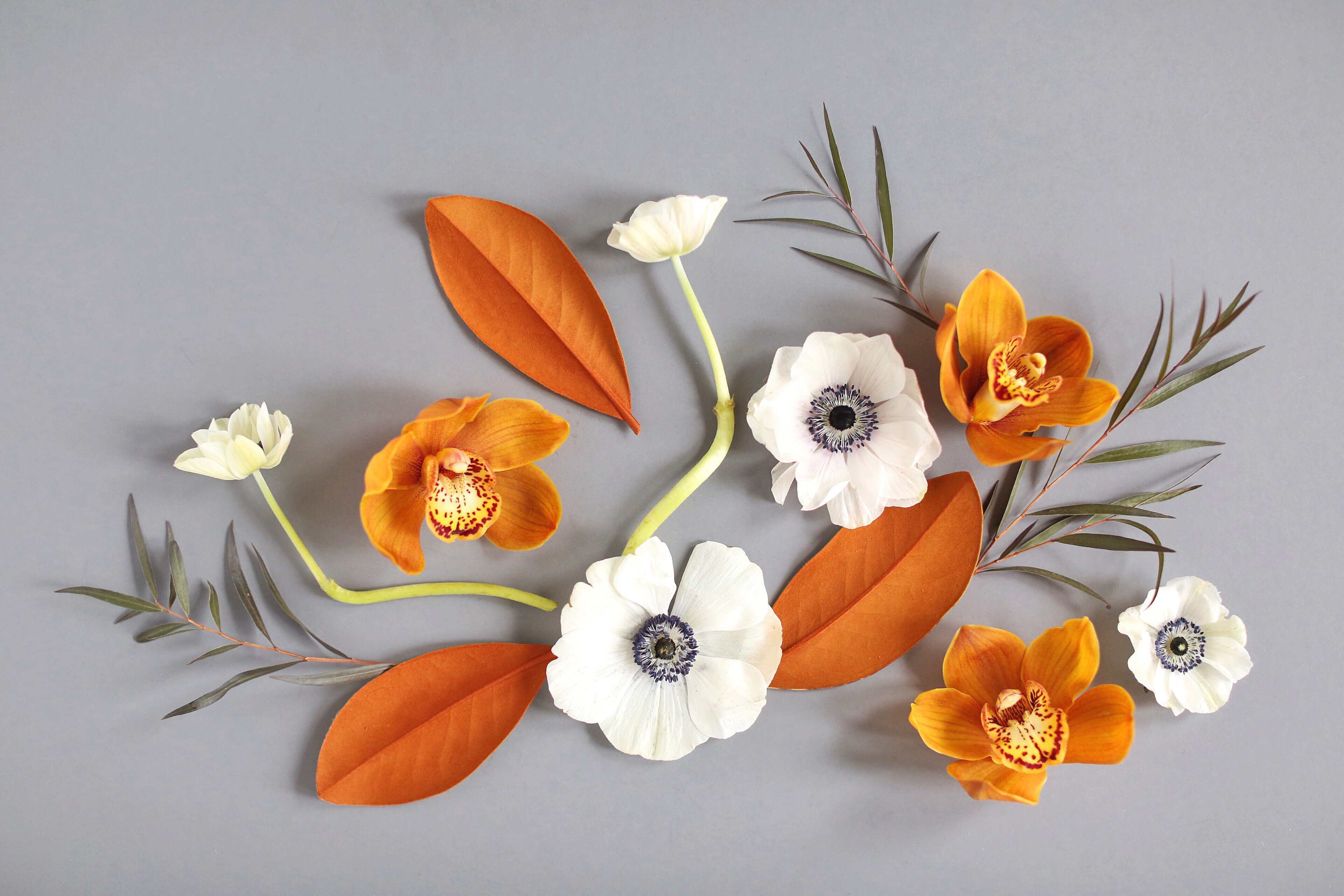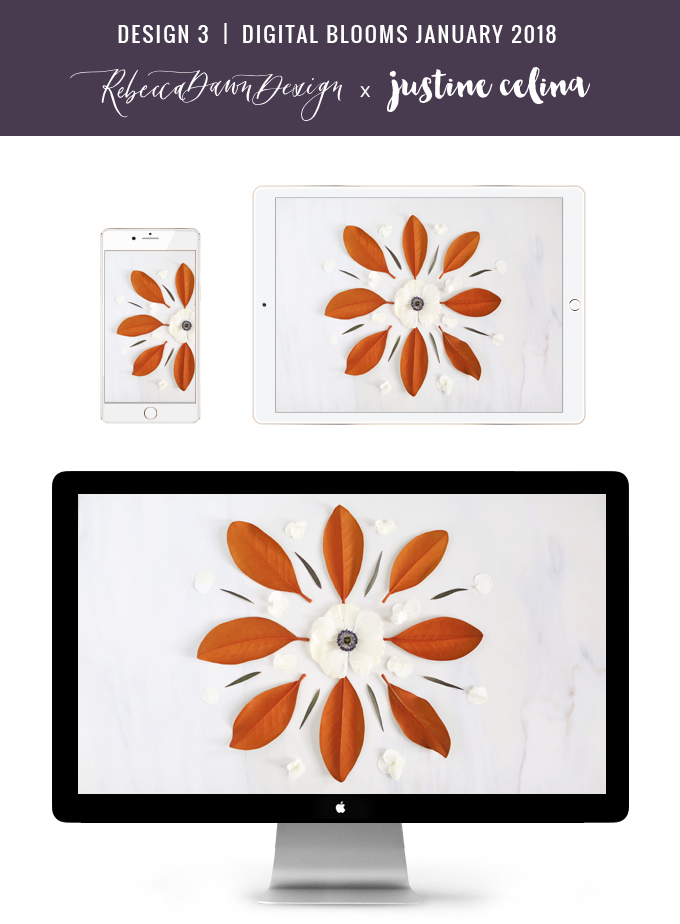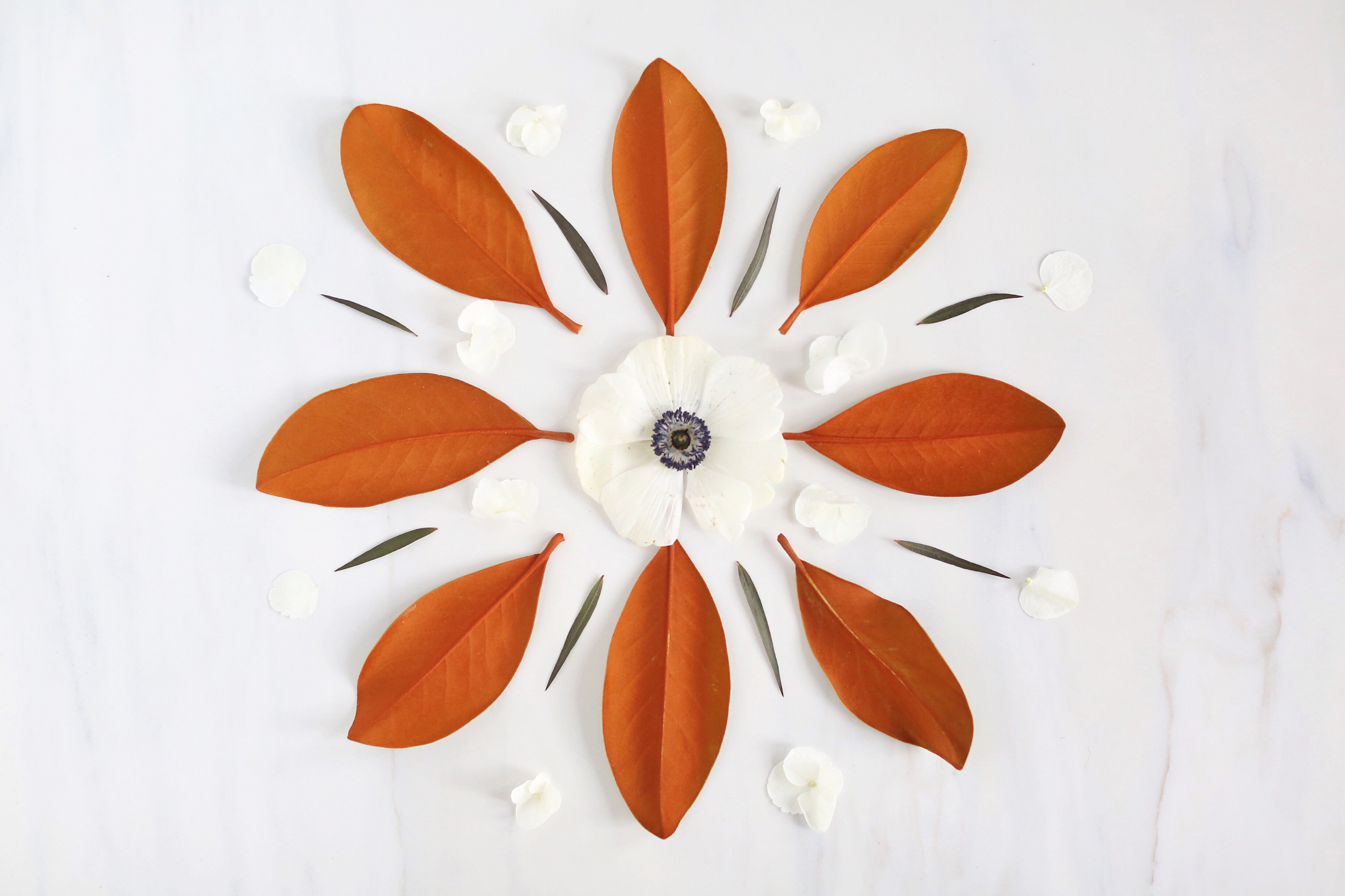 ---
JANUARY 2019 DIGITAL BLOOMS
---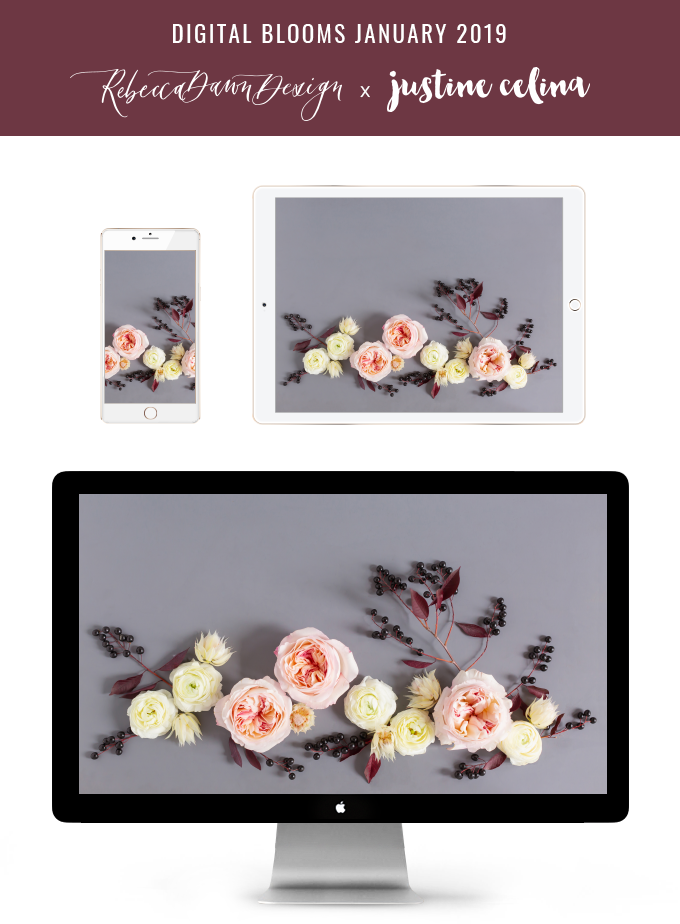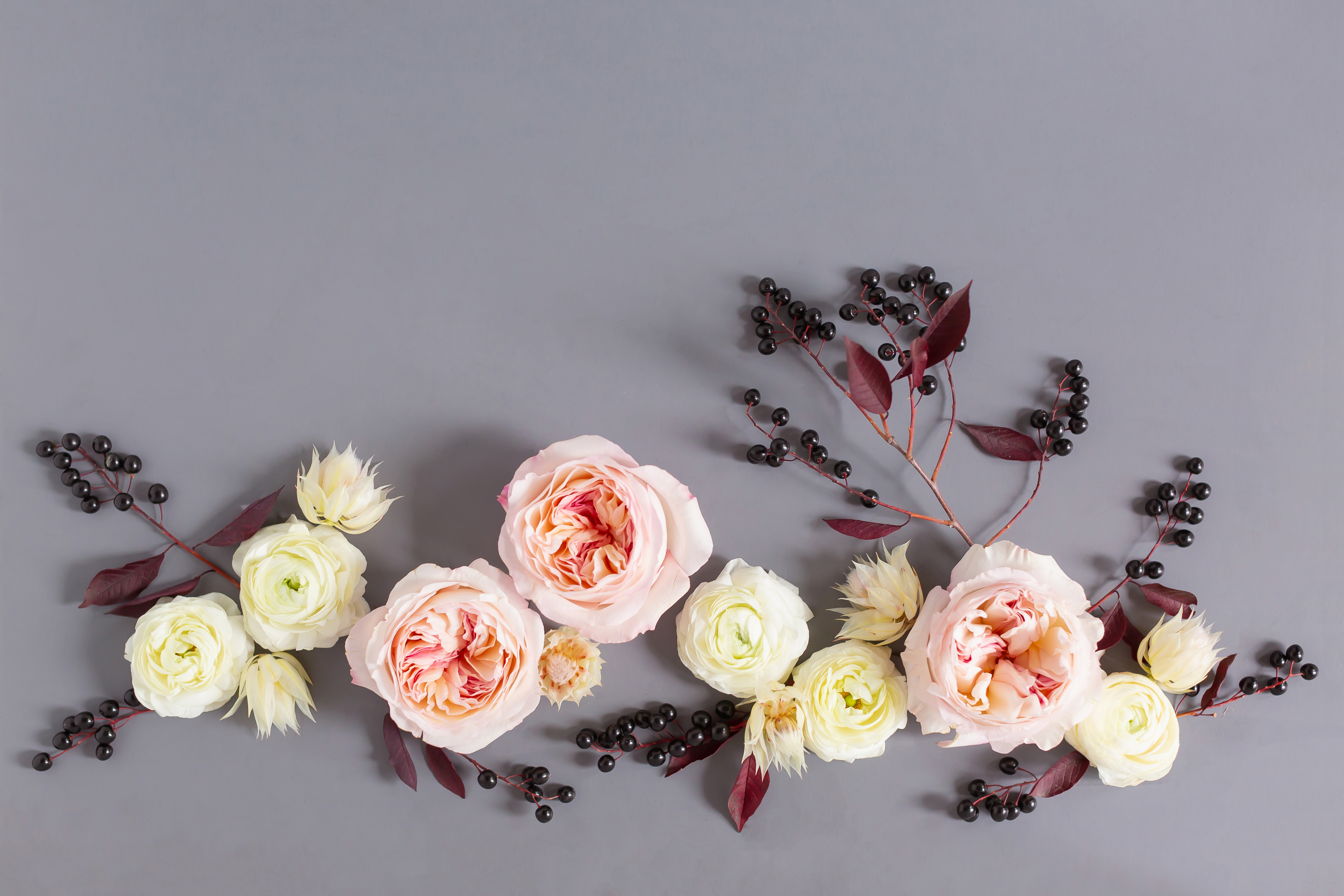 ---
JANUARY 2020 DIGITAL BLOOMS
---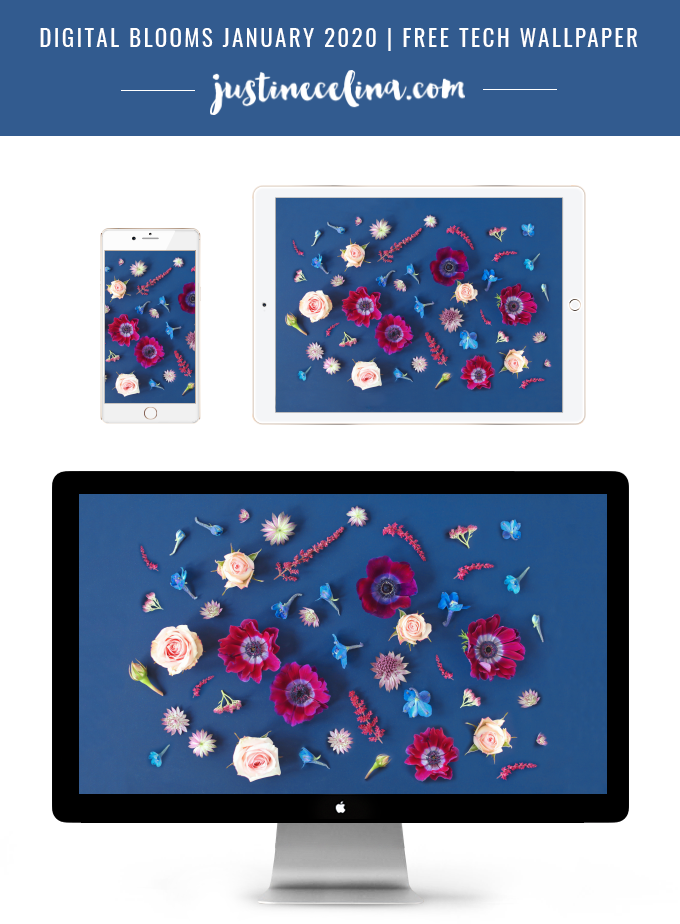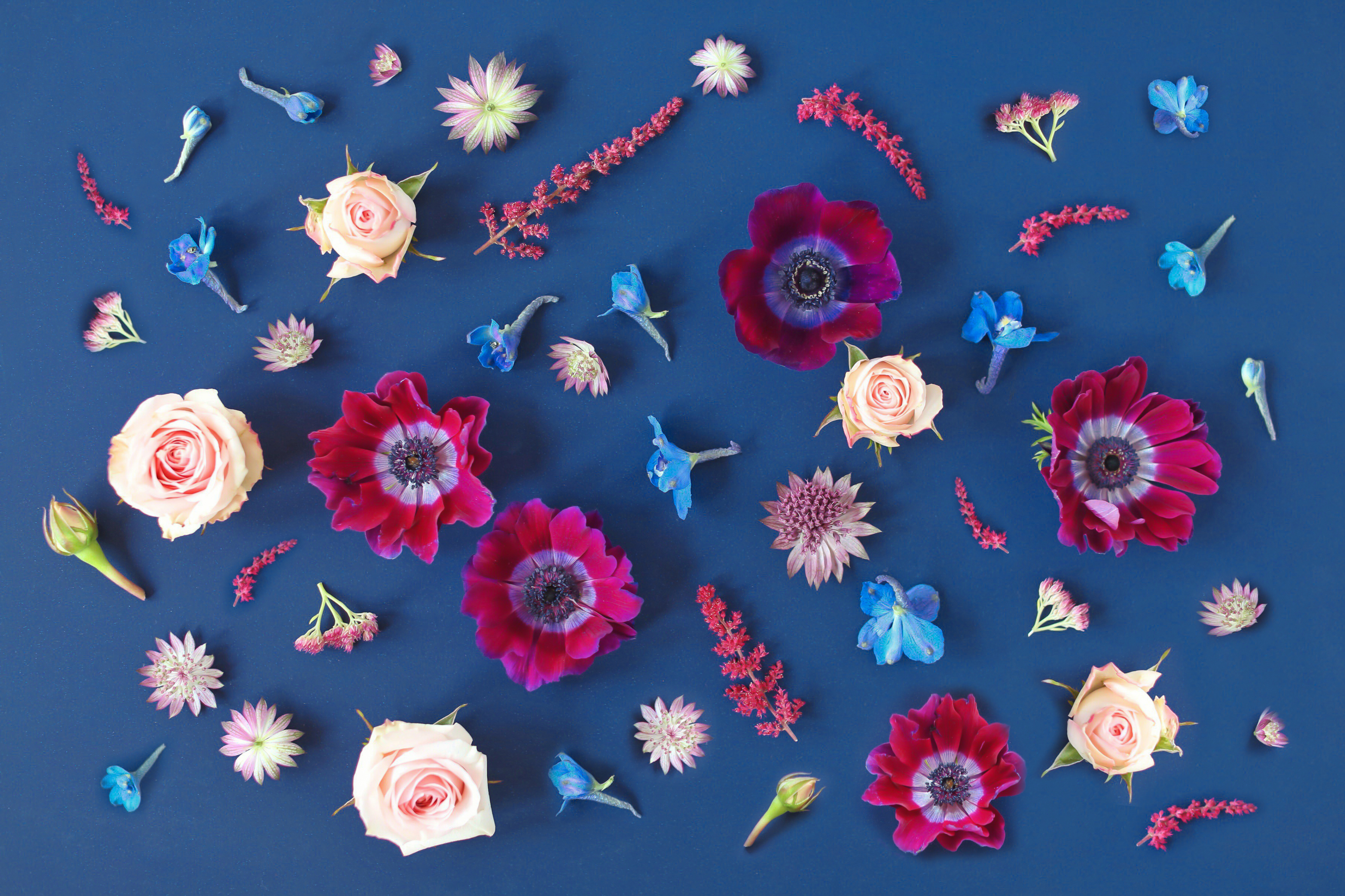 ---
PIN MY JANUARY DIGITAL BLOOMS ROUNDUP
---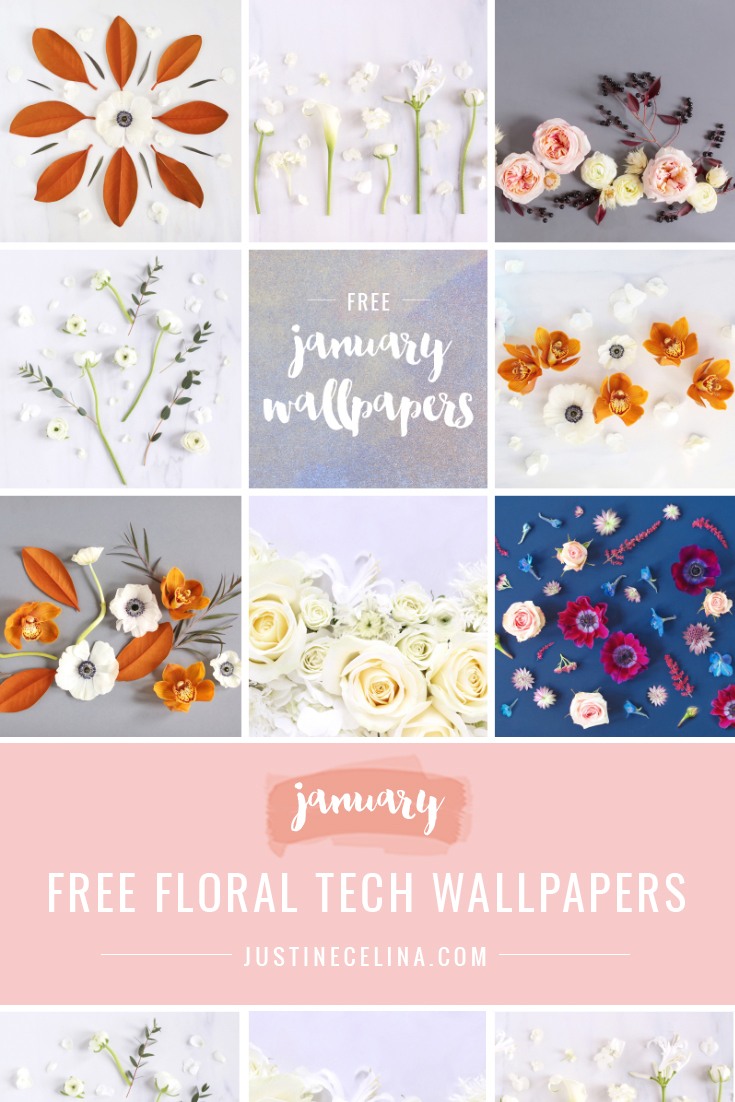 ---
BROWSE THE DIGITAL BLOOMS ARCHIVES
---
Visit our DIGITAL BLOOMS archive page to browse our complete free floral wallpaper archives, featuring over 100 designs!
---
Thanks for stopping by today for my first January DIGITAL BLOOMS roundup today, friends! Although announcing that I'll no longer be producing free tech wallpapers each month is bittersweet, I'm so excited about what's next for this series. I'll be working diligently over the next few months to bring you a series of digital and print based products featuring these floral tech wallpapers — so if you have any specific requests or feedback about what you'd like to see, please feel free to leave me a comment (or shoot me an email / DM!). Many of you have already done so and I'm very appreciative of your feedback!
In the meantime, if you can get your seasonal flower fix by either browsing our FLOWER archives or following along with our Digital Blooms Board and Flower Board on Pinterest for more even more floral inspiration. You can help me spread a little extra love and share your DIGITAL BLOOMS in action with #justinecelinadigitalblooms on social media — I always highlight my favourites on Insta Stories and absolutely love seeing my floral creations out in the wild on the background of your devices! Wishing you all a wonderful 2022 and I hope you enjoyed January's Digital Blooms Roundup.
---
Disclaimer: This post is not sponsored, and contains our genuine thoughts, ideas and recommendations. All copyright of these images is retained by JustineCelina.com. If you're interested in licensing these images for commercial purposes, please contact me.