---
Let me start off by saying that I'm a bit of a wino! I like to try different local wines when I'm traveling and add bottles from around the world to my (ever dwindling) collection. When I was in Oregon, I wanted to head out to Williamette Valley to do some vineyard touring — I love Oregon Pinot Noir — but was running short on time. Since I wasn't able to visit wine country, I stopped into an urban winery in SE Portland called ENSO instead.

---
ENSO URBAN WINERY | PORTLAND
---
ENSO Urban Winery + Tasting Lounge (1416 SE Stark Street) was such a cool spot to chill for a couple of hours and enjoy some really fantastic wine. If you're visiting Portland and find yourself in a similar situation as me, I highly recommend it.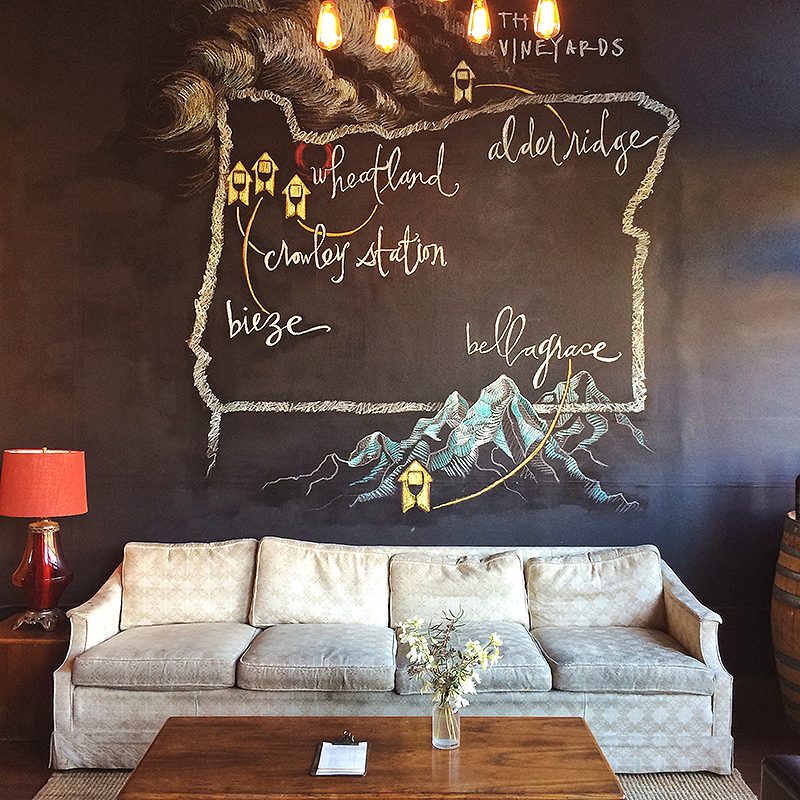 Being Canadian, the concept of an urban winery was a new one for me, but there are actually quite a few in Portland. ENSO sources their grapes from vineyards in Washington, California, and Oregon, then bottles the wine right there, in the back of the tasting lounge  (which is actually an old storage garage, brimming with vintage charm and fresh local flowers). Their aim is to keep the productions small and focus on crafting great wines at affordable prices. The space definitely speaks to more of a handcrafted, unpretentious aesthetic — the atmosphere was very relaxed, friendly and comfortable. I thought it typified Portland in so many ways.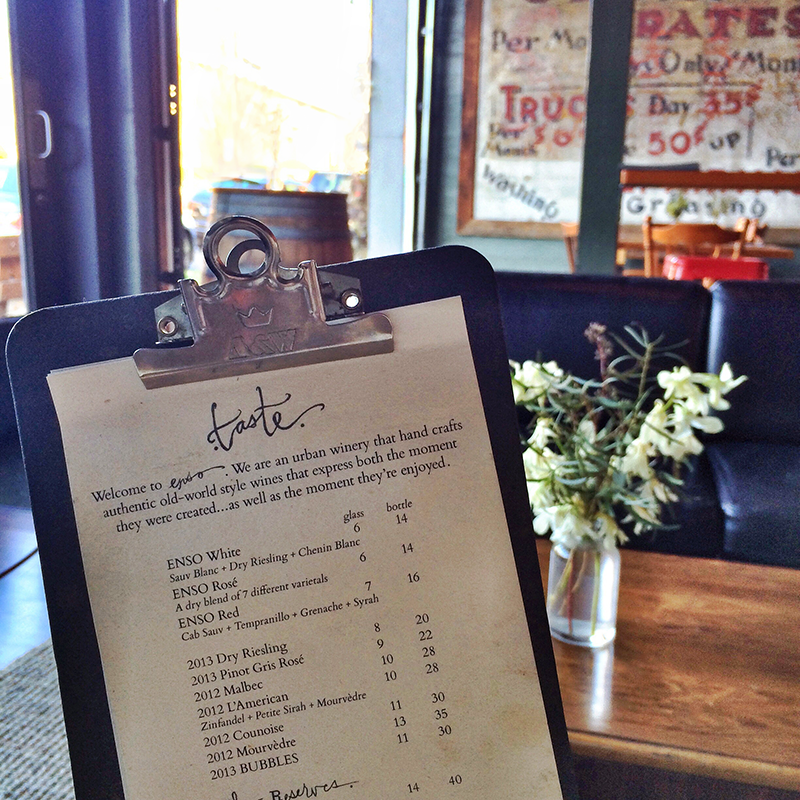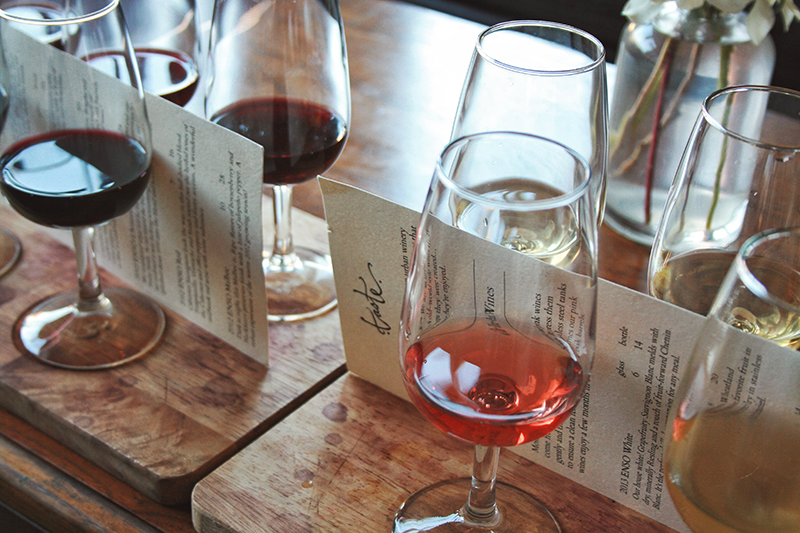 Since we wanted to get a good handle on local and west coast wine, we ordered the tasting flights — one red and one white — both priced at just $10 each. I was a bit more familiar with Oregon's red wines before my visit, but wanted to try some white and rosé varieties as well. It was a hot day and we had just come from exploring Portland's Japanese Garden, so I was in the mood for something cool and refreshing.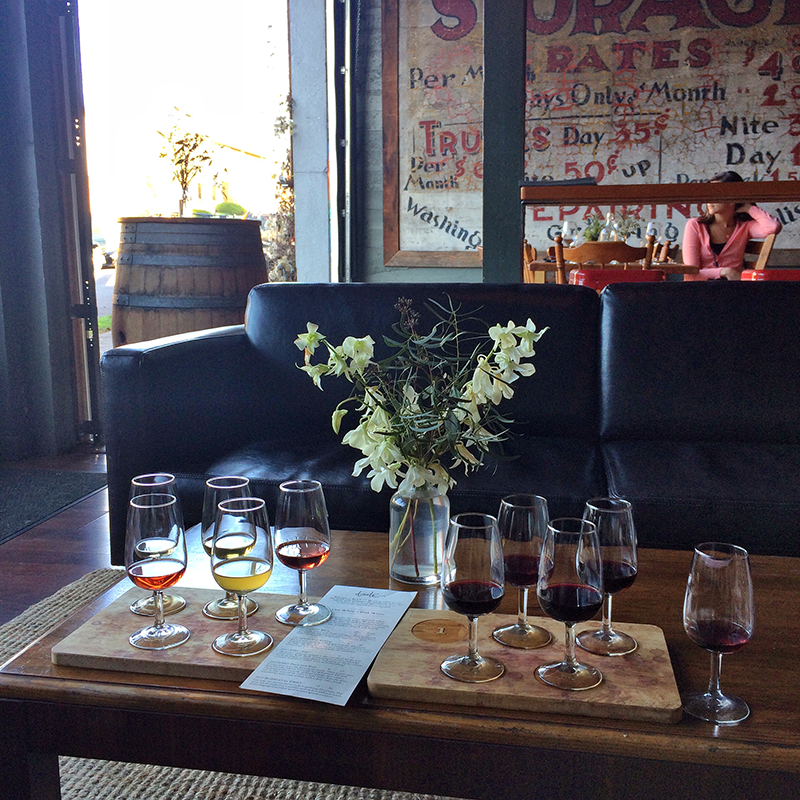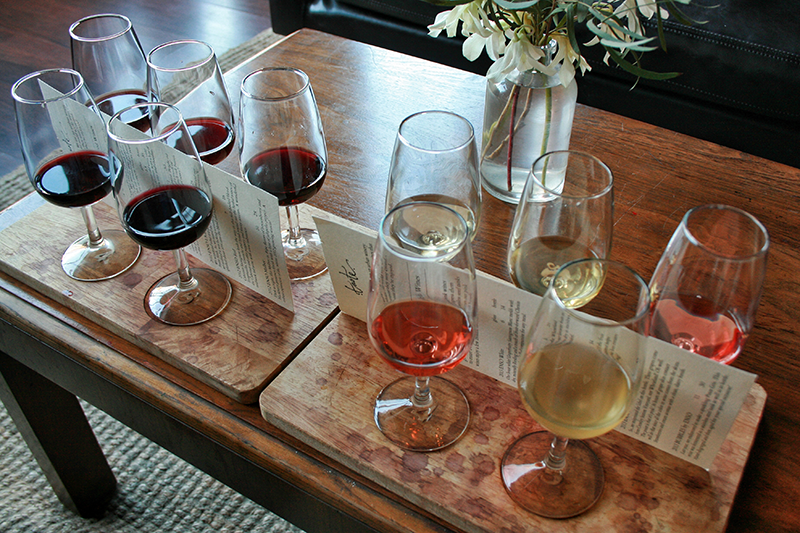 Each flight was composed of 5 different wines, with sequential numbers marked on the tasting boards under each glass, just so that there was no confusion. The white tasting flight consisted of 2 white, 2 rosé, and one sparkling. The first white, the 2013 ENSO White ($14), was actually one of my favourites — it's a blend of sauvignon blanc, dry riesling, chenin blanc and semillon. This was an easy-to-drink, light and citrusy blend. Another of my favourites was the 2013 ENSO Rosé ($14), which is the most distinctively creamy rosé I've ever tasted. You're probably thinking… a creamy rosé? It was very unique — creamy while still being on the dry side, and not too acidic either. This was a luscious, nicely balanced rosé.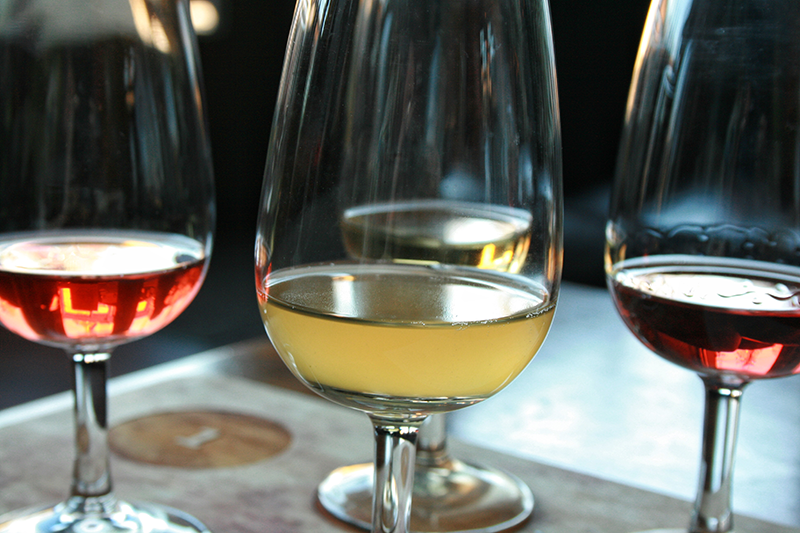 The red flight consisted of a mourverdé, a counoise, 2 blends, and a malbec. For me, the standout red was the 2012 ENSO Mourverdé ($35) — which I likened to a pinot noir or tempranillo — 2 of my favourites. Their mourverdé comes from 30+ year old vines so it has a bit of old world flair with cherry and chocolate notes. It was absolutely delicious! A close second was the 2012 ENSO Counoise, which was light and fruity with a peppery finish.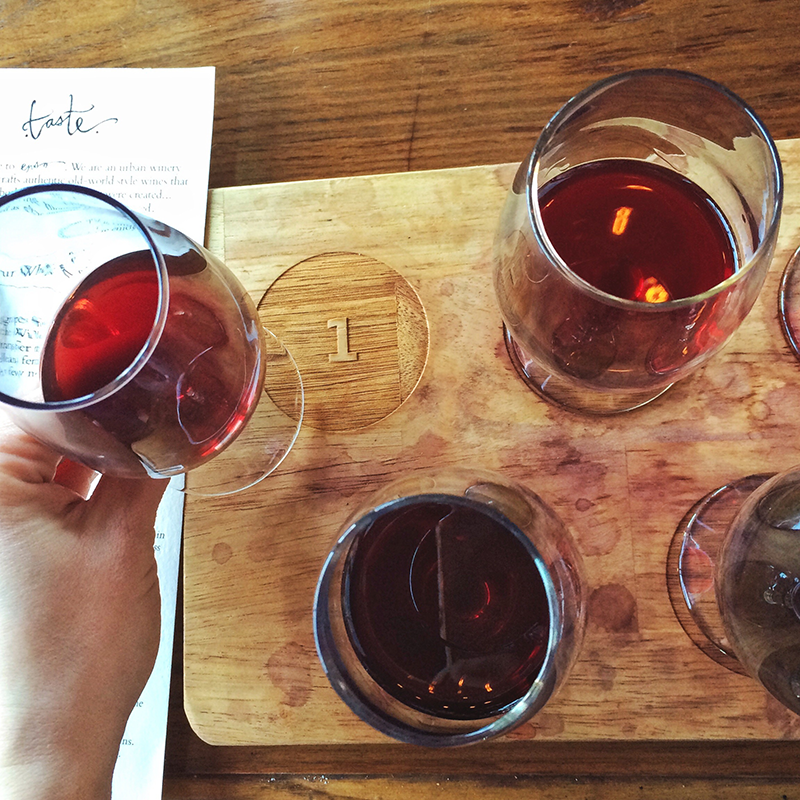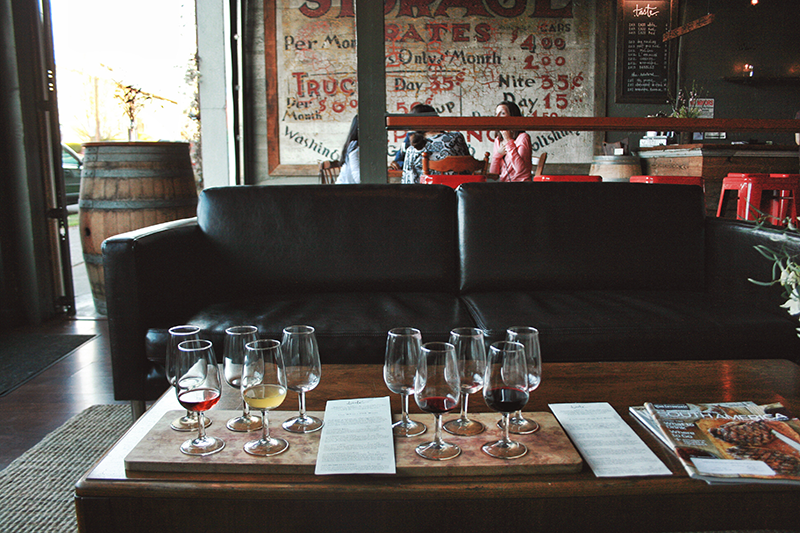 I ended up bringing 3 bottles home with me — the 2013 ENSO White, 2013 ENSO Rosé, and 2012 ENSO Mourverdé. I can't wait to enjoy them this spring and summer! And, can we take a moment to appreciate the typography and bottle design as well?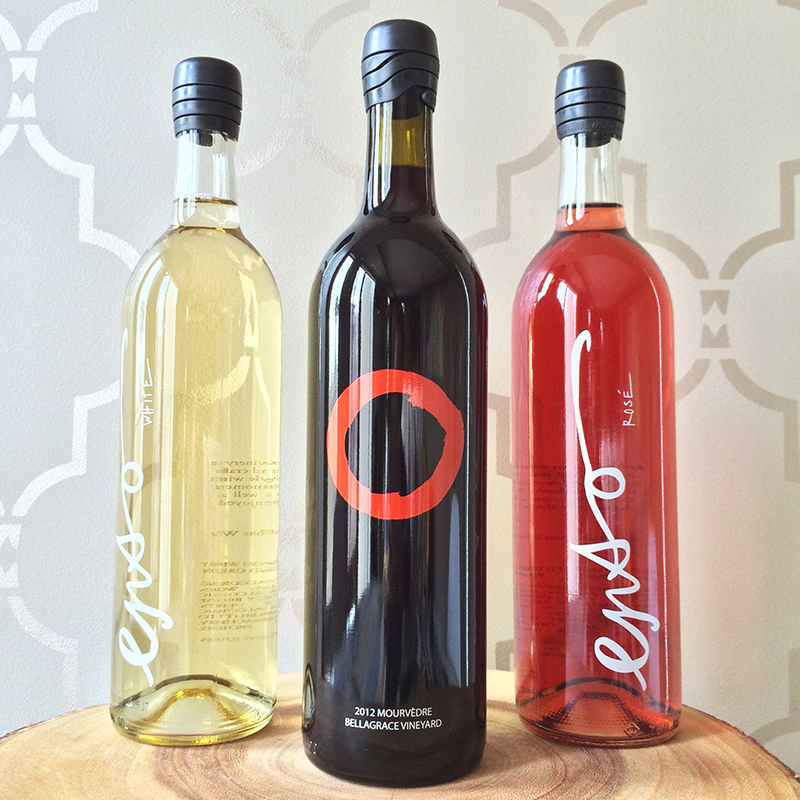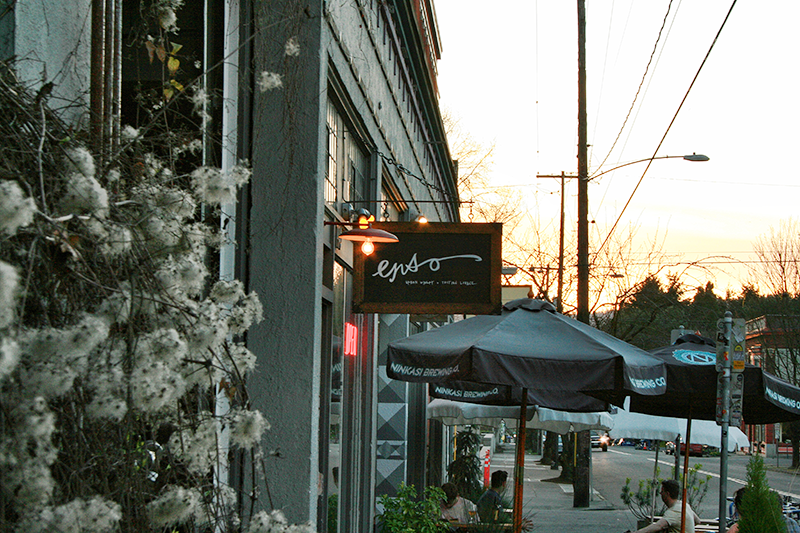 ---
What have you guys been drinking lately? Feel free to leave me your recommendations in the comments below, I'd love to hear from you. Cheers, and happy Wine Wednesday!
---
Craving more travel? Follow my adventures on Instagram with the hashtag #justinemeetsworld!