Print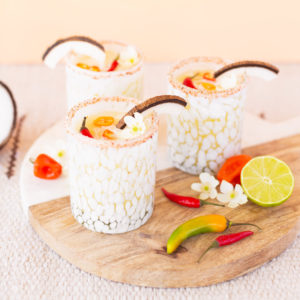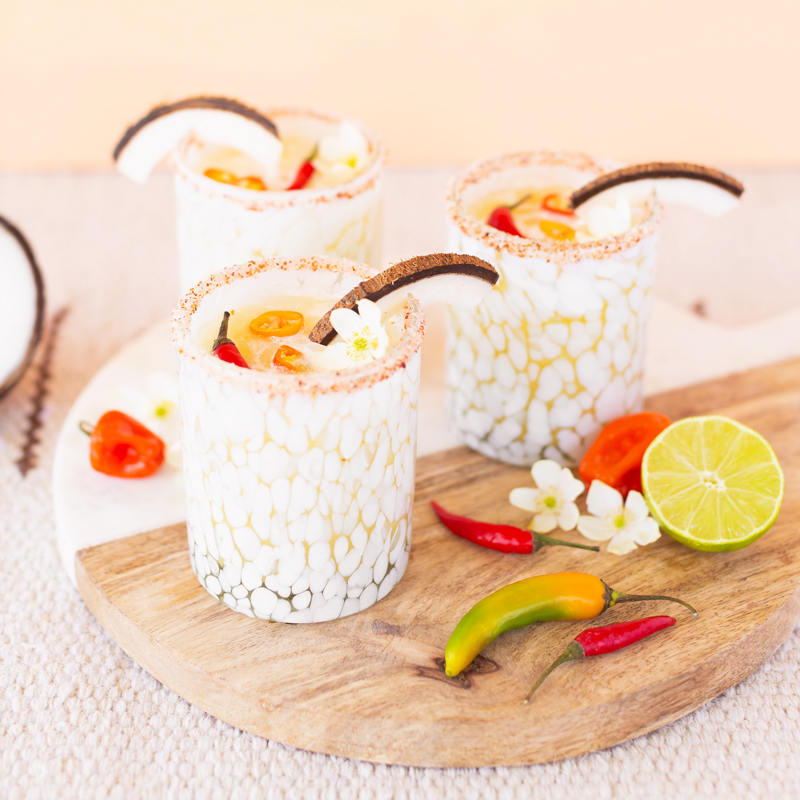 CREAMY COCONUT MANGO MEZCALRITAS
My Creamy Coconut Mango Mezcalritas are a perfectly balanced libation that are equal parts smoky, citrusy, creamy, spicy and sweet — and are (as always!) free of dairy, gluten and refined sugar. A healthy dose of hand-crafted mezcal and creamy coconut milk combine with fresh mango and lime juices, along with a splash of Cointreau, agave nectar and just a hint of red chilli before they're shaken over ice and strained into a Himalayan pink salt and Tajín rimmed glass. 
CREAMY COCONUT MANGO MEZCALRITAS
For The Rim
1.25

oz

fresh lime juice

Himalayan pink salt

Tajín Classico Seasoning
Juice limes (and mangoes, if you're using fresh ones!).

Add a splash of lime juice to a saucer to coat the rim of your glass. Add a thin layer a Himalayan pink salt and Tajín mixture to another saucer. Dip rim of your glass into the lime juice first, then into the pink salt and Tajín mixture to create a salted rim.

Build your Creamy Coconut Mango Mezcalritas in a cocktail shaker by adding 8 ice cubes, along with lime and mango juices, Mezcal, Cointreau, coconut milk and agave nectar. Slice half of a Thai red pepper and add to cocktail shaker. Shake vicariously, until cocktail shaker becomes cold.

Add fresh ice cubes to your rimmed cocktail glass before straining the shaker contents into the glass.

Garnish with a coconut slice or shavings and / or sliced Thai red peppers, mango or edible flowers.

Salud!