Print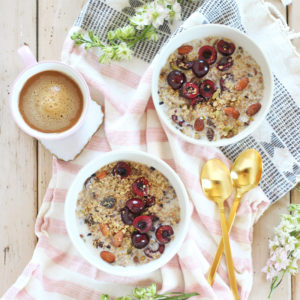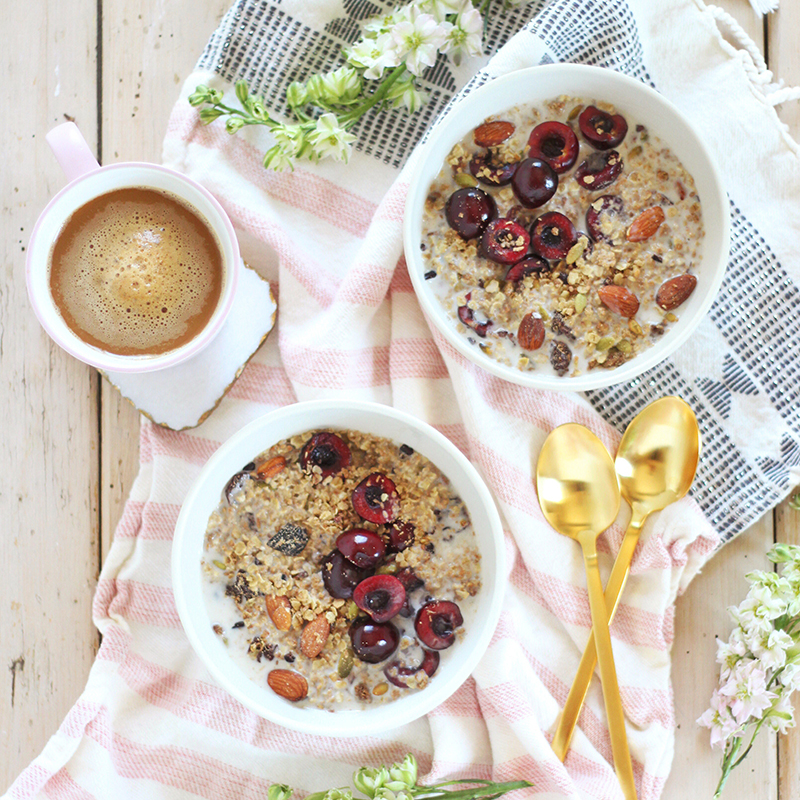 PROTEIN PACKED CHERRY ALMOND GRANOLA
My Protein Packed Cherry Almond Granola comes together in 20 minutes with pantry staples — in fact, I bet you have most of these ingredients kicking around your kitchen right now. A nutritious, antioxidant rich blend of oats, almonds, pepitas, shredded coconut, cocoa nibs, dried cherries and a plant based vanilla protein powder (it may seem crazy, but it adds tons of extra protein and natural sweetness to this granola!) combine with coconut oil, organic Canadian maple syrup (eh?!) a kiss of cinnamon and a dash of salt to create a versatile granola that can be enjoyed in your breakfast bowls, smoothie bowls, parfaits and alone as a snack all summer long.
2

cups

gluten free rolled oats

1/2

cup

vanilla protein powder

1

cup

whole

unsalted almonds

1

cup

shredded coconut

1/2

cup

pepitas

1/2

cup

cocoa nibs

1/4

cup

virgin unrefined coconut oil

1/2

tsp

Himalayan pink salt

1

cup

unsweetened dried cherries

2

tbsp

maple syrup

1/2

tbsp

cinnamon
Preheat your oven to 425°C.

In a large mixing bowl, combine all dry ingredients except dried cherries.

Add coconut oil to a microwave safe measuring cup and microwave for 1 minute (or until completely liquefied).

Add maple syrup to measuring cup. Stir to combine.

Pour the wet ingredients over the granola mixture, mixing as you go. Continue mixing until fully combined.

Distribute the Protein Packed Cherry Almond Granola over a large baking sheet.

Pop granola into the oven and bake on the middle rack for 15 minutes (or until lightly toasted), turning and mixing at the halfway mark.

Remove the granola from the oven and allow to cool for 5 minutes before returning to the mixing bowl.

Add dried cherries to the Protein Packed Cherry Almond Granola and mix to combine.