Print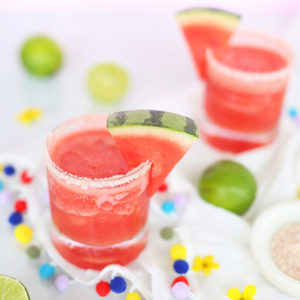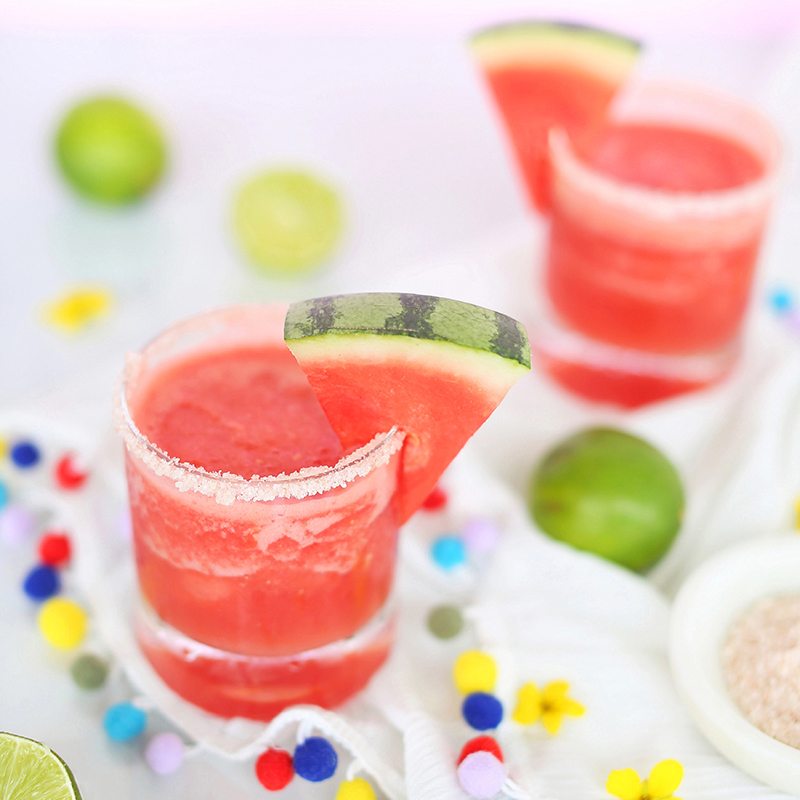 WATERMELON FROSÉ MARGARITAS
My Watermelon Frosé Margarita is an icy sangria 2.0 with an attitude, and tequila on her breath! She's made with just 5 ingredients blended over frozen watermelon creating a naturally sweet, feisty summer cocktail that embraces fruity flavours with a margarita essence and a Himalayan pink salted rim!
Serves 1
1

oz

Reposado tequila

1

oz

dry rosé

1/2

oz

Triple Sec

1

oz

fresh lime juice

1

cup

frozen watermelon

Himalayan pink salt
Serves 4 (makes a blender full!)
Make your life easier by chopping your fresh watermelon into cubes and freeing it the night before. If you're in a hurry, freeze for a minimum of 4 hours.

Add all ingredients to your Vitamix (or similar) and blend until smooth.

Add extra lime juice to a saucer to coat the rim of each glass. Add a thin layer of Himalayan pink salt to another saucer. Dip rim of your glass into the lime juice first, then into the Himalayan pink salt to create a salted rim.

Pour your Watermelon Frosé Margaritas into the salted rim glasses, serve and enjoy.

Optional: Add a few frozen watermelon cubes to each glass to keep your drink chilled -- then enjoy them after you've finished your cocktail. They're delish!
• Half a lime yields approximately 1 oz of lime juice (or 2 tbsp)
• Half a large watermelon yields about 6 - 7 cups of cubes